IDIS Switchers & Switches
(6)
Browse Switchers & Switches
CCTV switcher products updated recently


Surge Protection For Security Installations: 2017 Saw Increased Investment
In 2017, DITEK saw how power surges from the many natural disasters that took place damaged many businesses. In a natural disaster, or even everyday business operations, a facility's entire investment in security, life safety and surveillance systems technology can be disabled or rendered useless in a few seconds. Surge protection solutions can mitigate those risks and protect security investments. Proactive Approach To Risk Mitigation Throughout 2017, we also witnessed a change in how enterprises view surge protection, which included how investments are being made in surge protection to protect valuable security, life safety and surveillance systems, while also reducing downtime, manpower costs, liability vulnerabilities, and possibly compliance issues that can force businesses to actually cease operations. Effective security management is about mitigating risks. But risks cannot be mitigated without a proactive approach. Enterprises and integrators, who take the time to assess risk and to develop a strategy to incorporate effective detection, deter and response criteria to protect physical assets will be successful in 2018. 2018 And Beyond That strategy includes designing surge protection into new security systems, while also adding surge protection to existing systems. Enterprises and security integrators who implement a surge protection strategy during security planning processes – or after – will be exercising prevention and mitigation, and they will be successful in 2018 and beyond. Surge protection devices have an untapped potential for enterprise surveillance and security systems In 2017, Ditek continued to offer security end users a solid surge protection solution. We also successfully educated system integrators, who are seeking value-added products or services to incorporate into their portfolios, on the importance of surge protection devices. Educating Security Integrators We believe that surge protection devices have an untapped potential for enterprise video surveillance and security systems, because they can and do meet safety and security challenges that have been rarely identified in the past. We are looking forward to 2018, when we will continue to develop new surge protection products – including a new product engineered to protect up to twelve individual fuel dispensers, which is critical to the financial operation of convenience stores. We will also continue to educate security integrators about the importance of including surge protection in the design/build RFP, to not only secure an enterprise's valuable security equipment, but also to help integrators to differentiate their capabilities and knowledge from the competition.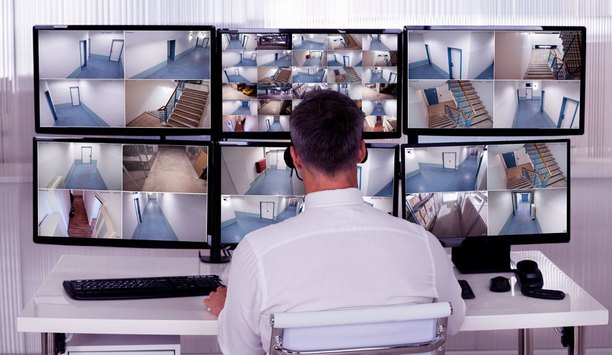 Technology Evolution Leads To Changes In Security Control Room Furniture
Technology is changing the look and function of today's security control rooms. Old-school CRT (cathode-ray tube) monitors are giving way to the thinner, flat screen monitors in the control room environment, but the transition is gradual. Randy Smith of Winsted still sees many control rooms that need to make the conversion, which is a boon to his company's business. Furniture today is designed differently to accommodate the thinner monitors, often with larger screens. Need For Integrated Rack Systems With the increase of IP-based systems comes the need for integrated rack systems that include advanced functionality such as cable management, adds Jim Coleman, National Sales Manager, AFC Industries. Server rooms are environmentally controlled by cooling systems and power systems monitored on the IP network. Low-profile flat screens allow centers to utilize space vertically, thus creating a smaller footprint for the consoles. Additionally, with IP-based systems, workstations will have a smaller footprint because there is less cumbersome equipment. In most cases the servers are stored in a secured, climate controlled environment to eliminate overheating of the servers and maintain their security, says Coleman. This environment also helps with cable and power management. AFC builds technical furniture racks that adhere to the precise needs of computer network server room operators. The company designs and fabricates LAN workbenches with versatile functionalities, and server room workstation racks that are scalable. There is a complete line of IT workbenches, IT computer racks and computer server rack mounts with flexible mounting options. In most cases the servers are stored in a secured, climate controlled environment to eliminate overheating of the servers and maintain their security Flexible Control Room Designs Matko Papic, Chief Technology Officer of Evans Consoles, says the transition from bulky CRT equipment to flat-screen (lower profile) monitors was a major disruption in control room design; it changed the whole dynamic. Another evolution is the use of IP video streaming, which allows more flexibility in manipulation of audio-video content, and requires more flexible control room designs. Another shift, driven by larger, higher-definition monitors, is a shift to fewer monitors that display more information. Instead of a smaller monitor for each information stream, larger monitors now consolidate that information into "dashboard" displays. Looking ahead, control rooms will need to be more flexible, both in the initial design and the ability to adapt to changing technology, says Papic. Legacy customers who are currently using PCs may be moving to more remote applications. Sit-stand equipment will continue to be increasingly prevalent. "There will be more emphasis on flexibility, technology integration, and the ability to change over the life of the system," says Papic. Consolidation Of Multiple Operations Into A Single System A trend in security is consolidation of multiple physical operations into a single system, says Papic. As a result, more customers are taking more interest in alarm management and situational awareness. How is the technology being used in terms of alarm triggers? How can the systems react rapidly and provide information to a larger audience in the control room? These questions impact how control rooms are designed, and Evans Consoles can adapt lessons learned from other markets to these trends in the security arena. Greater use of technology is inevitable, says Coleman of AFC Industries. "It is virtually impossible for humans to monitor all security data at the street level in our cities," he says. "As computers become more powerful and their programs more all-encompassing, we will see a greater shift to robotic and technology uses that will provide enhanced monitoring capabilities and safety reactions." Read our Control Rooms series here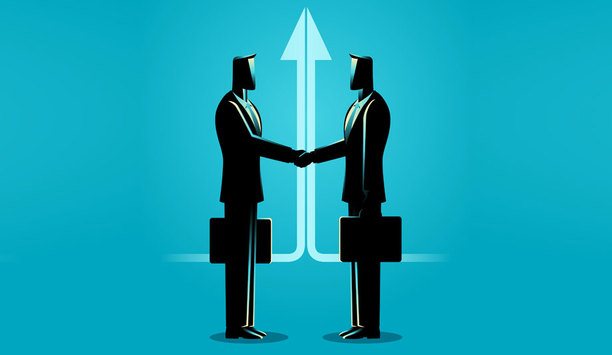 Will Security Industry Consolidation Stifle Innovation?
The security industry will continue to see consolidation through acquisition in 2017. At the advent of IP camera adoption, we saw a great decline in large vertically integrated companies, which spurred a new era of innovation within smaller IP camera manufacturers, VMS providers and other hardware companies for storage and managed switches. We are now living in a new era of consolidation that is taking us full-circle back to vertical integration. Ultimately, the industry as a whole suffers because this consolidation will stifle innovation until the next big technology disruption takes shape. Interoperability Across Different Verticals This time last year, we noted that the marketplace was moving toward converged technologies and the need for alarm management across multiple platforms into a common interface, turned out to be a popular request. If anything, we are only seeing just the beginning phases of this transition. The biggest surprise is that interoperability is not only confined to security technology, but also extends to parallel systems such as building automation, safety and environmental controls, and even Enterprise Resource Planning (ERP) software. Using Video Event Management Software (VEMS) alongside these intelligent platforms proves to be a valuable verification process for many new and exciting vertical markets. Arteco plans to continue the revenue growth and brand awareness achieved in 2016 Event-Based Video Security Software At Arteco, our highest growth sectors tend to be slightly insulated from economic fluctuation in the sense that we focus on securing critical infrastructure (electrical utilities and communications) as well as corporate and education campuses. Unfortunately, the continued growth in active shooter incidents have made physical security concerns top of mind for many organizations regardless of economic impact. The unexpected repercussions are that many new security technologies are emerging that cater to real-time event notification on both the macro and micro level. The exciting part of this trend is that users are leveraging a layered approach with multiple autonomous applications working together toward a common goal to improve security, which will hopefully ensure a high level of protection. Business Growth And Challenges Business has continued to grow year-over-year, and 2016 was a huge step forward for Arteco not only in terms of revenue growth, but also increased brand awareness in the United States and abroad. Our biggest challenge continues to be the crowded VMS market, which is filled with lower cost or even free substitute products. We are making great strides in overcoming this challenge by having a wonderful team of people, both on the technical and sales side of the organization, who are focused on finding new and innovative ways to advance intuitive, open and affordable event-based and intelligent video security software into 2017. See the full coverage of 2016/2017 Review and Forecast articles here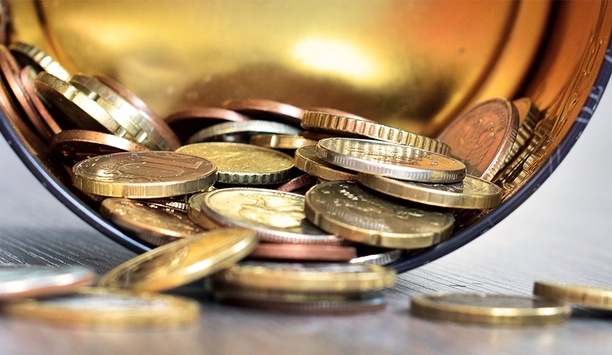 Has Price Erosion Ended (Or Slowed Down) In Security?
One impact of Chinese companies entering the physical security market has been an erosion in product pricing, creating what has been called the "race to the bottom." However, political forces and cybersecurity concerns have presented new challenges for Chinese companies. Adding cybersecurity increases costs, and the addition of more functionality to edge devices is another trend that has impacted product pricing. We asked this week's Expert Panel Roundtable: Has price erosion ended (or slowed down) in the security market?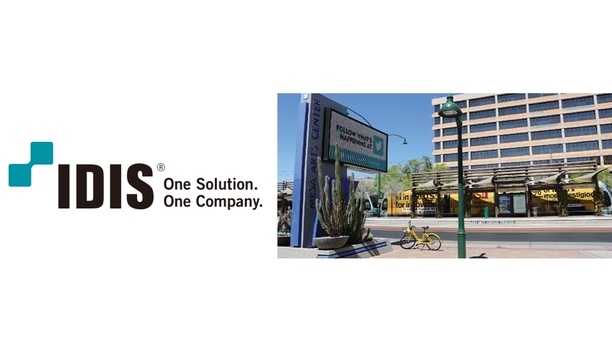 IDIS Surveillance Cameras And NVRs Offer 24-Hour Surveillance At The Mesa Arts Center In USA
Upon hearing Pablo Picasso's famous praise of art's ability to clear 'the dust of everyday life', one's thoughts could easily turn to one of Arizona's newest landmarks, the Mesa Arts Center. Set proudly amidst the dust of the Sonoran Desert, the Mesa Arts Center is a striking complex of buildings, art installations, and public throughways, offering a rich blend of visual impressions in glass, water, stone, and metal, with splashes of vibrant color and metallic reflection. At more than 21,000 sq. feet, the award-winning $95 million campus is the largest and most comprehensive performing, visual and educational arts complex in Arizona, serving as a gathering point for the citizens of Mesa and region alike, seeking to enjoy the indoor and outdoor spaces, public events, classes, and art exhibitions. Ensuring safe, family friendly environment Ensuring a safe, family friendly environment is essential to fulfilling the role the Center plays as a gathering pointThe presence of an adjacent light rail station and hosting of multiple festivals throughout the year further increase traffic to, from, and through the open planned site at various hours of the day, and on weekends and even holidays. The heart of the Mesa Arts Center complex is a grand promenade that knits together all of its pieces, while providing places for group gatherings, performances, and quiet reflection, comfort and relaxation. Ensuring a safe, family friendly environment is essential to fulfilling the role the Center plays as a gathering point for all walks of life. In addition to welcoming visitors to the Center, the open configuration of the complex invites commuters coming off the nearby light rail line to stroll through on their way to and from the station, and draw loiterers, would-be vandals, and itinerant populations (attracted to the semi-secluded spaces created by outdoor art installations and the complex's fountains and water elements). Surveillance system for crime prevention Particularly outside of traditional hours of operation, such factors can increase the risk of nuisance crimes, vandalism, and petty theft, and potentially more serious crimes against visitors and staff, without a vigilant and comprehensive security and surveillance operation. Additionally, complex spaces, varied materials, and water elements increase risk for incident and accident without proper prevention and/or prompt response. A technical solution with proven power, performance, and reliability was paramount to ensure protection of property While customary approaches to similar venues have typically relied heavily on a combination of CCTV and human security guards, the size and complexity of the Mesa Arts Center campus makes a traditional manned guarding solution, even when supported by a typical surveillance technology, both cost prohibitive and potentially inadequate. Protection of property and campus safety The Mesa Arts Center is an architectural showpiece and regional destination, requiring comprehensive surveillance at all hours, every day of the year, under highly variable conditions. A comprehensive technical solution with proven power, performance, and reliability was paramount to ensure protection of property and the safety of everyone on campus. The City of Mesa, who operates the Center, in partnership with Scottsdale's Surveillance Acquisition Response Center (SARC) and IDIS technology, provided a mix of surveillance cameras and network video recorders (NVRs) able to meet the varied requirements of a campus housing multiple art galleries, studios, performance spaces, walkways and cut-throughs, and outdoor gathering spaces; and support SARC's innovative approach to virtual guarding, which incorporates military, police, and intelligence best practices and personnel to enhance traditional remote monitoring models and outcomes. Using Direct IP NVRs and cameras SARC monitors use IDIS's powerful, modular, and feature-rich VMS, IDIS Solution SuiteThe City of Mesa's previous successes implementing SARC and IDIS technology at the Mesa Grande Cultural Park made the integration of technology and monitoring selected for the Mesa Arts Center a natural fit. Featuring multiple IDIS DirectIP [model number] network video recorders (NVRs), and IDIS Direct IP [model number] cameras, with [feature set], at the heart of a comprehensive security posture, SARC monitors use IDIS's powerful, modular, and feature-rich VMS, IDIS Solution Suite, and their unique military, law enforcement, and intelligence-derived protocols and best practices to support on-site personnel and cover the campus comprehensively at night and during other off-hours. Additionally, the IDIS solution also seamlessly integrates with, recording and managing footage from other camera installations, demonstrating the IDIS dedication to eliminating the common frustrations and complexities of security systems. SARC's virtual guard protection The implementation of SARC's virtual guard protection and protocols to support on-site personnel, and the highly visible, but seamlessly integrated, presence of IDIS surveillance cameras, as part of a total IDIS solution, have contributed to the Mesa Arts Center's reputation as one of the region's most welcoming and inviting community spaces among the area's art lovers, families, and neighborhood's workers (who regularly use the space without fear or discomfort as a gathering place for lunch or pathway to and from the local light rail station). The integrated on-site and virtual guarding professionals identify, deter, and document threats to the campus 24/7, the integrated on-site and virtual guarding professionals identify, deter, and document threats to the campus and those within it, using innovative surveillance application bringing together IDIS's highest quality remote viewing and VMS offerings and SARC's remote 'voice down' virtual guarding protocol, which informs those under surveillance, in real time, that they are being watched and should leave the property immediately or face consequences. Keeping people and property safe The successful implementation of this solution has placed the City of Mesa and Mesa Arts Center management at the forefront of innovation in keeping the people, places, and property under their protection safe and secure, and marked them as leaders in responsible stewardship of taxpayer, grant, and donor dollars, through the implementation of a system that provides more comprehensive coverage, measurably better outcomes, and enhanced visitor experiences 24/7, year-round for a fraction of the cost of previous manned guarding solutions.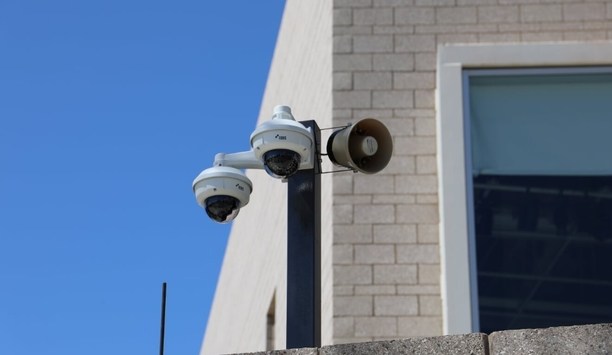 IDIS AMERICA Highlights The Need For Enhancing Campus Security And Safety At Campus Safety Conference 2019 Texas
Through August 2019, IDIS, the South Korean video surveillance solutions manufacturer will highlight the applicability of its end-to-end Total Solution to the spectrum of challenges facing campus safety and security professionals in the Americas. Campus Safety Conference IDIS America, the regional headquarters for South Korea's in-country manufacturer of surveillance technology, kicks off several weeks of focus on the unique challenges and concerns related to campus security in the Americas. Beginning with an appearance at the 2019 Campus Safety conference in Dallas and continuing through August with outreach focusing on the unique suitability of the high-performing, cost-effective IDIS Total Solution to meet the widely varying (and, at times, highly specific) needs of campuses, large and small, in the Americas. "There's no question there has never been a greater time of challenge or urgency when it comes to campus safety and the protection of our nation's students, faculty, staff and others," notes Keith Drummond, Senior Director at IDIS America. "You only have to open a newspaper—or even just talk with the students in your life—to know that challenges to campus safety and security run the gamut from traditionally smaller, more familiar concerns like fights, contraband, and unauthorized movement, to worries about lethal threats like active shooters." IDIS Total Solution IDIS promise to meet any surveillance need, of any size or complexity with high performing technology" Keith further states, "When you throw in the inherent complication of maintaining full situational awareness in a dynamic campus and the requirements most schools have to build and maintain security infrastructure—often funded with limited taxpayer, grants, or donor dollars—in the most fiscally responsible way possible, campus safety and security professionals must balance a great deal as part of keeping their charge—and no two campuses are ever alike. That's where we believe IDIS and it's adaptable, scalable, and complete end-to-end total solution for both analog and IP surveillance makes the difference." Drummond also points to the IDIS promise to "meet any surveillance need, of any size or complexity" with high performing technology and a low total cost of ownership as key to the company's unique value proposition for American campuses. The company's flagship DirectIP range of IP solutions, award-winning for its true plug and play ease of installation and use, next-generation features, high degree of interoperability, forward- and backward-compatibility guarantees, and long (often longest) industry warranties—all with a cost-free, full featured VMS included and total lack of recurring licensing fees. DirectCX analog solution This serves as the base of the company's solution for campuses, with complementary product lines (including the full product line in the company's DirectCX analog solution, easily integrated with existing systems or seamlessly incorporated as part of a mixed analog/IP requirement) and sub-ranges (including the IDIS Compact Solution of IP cameras designed to deliver high performance in with lower-profile form factors and a wider variety of price points). "IDIS's technology makes it possible for those responsible for the design and deployment of campus security solutions to avoid traditional (and frustrating) tradeoffs between quality and performance and cost-effectiveness," adds Andrew Myung, President of IDIS America. IDIS Compact Solution Our technology is designed and developed through our market-responsive R&D process" "Our technology is designed and developed through our market-responsive R&D process, manufactured in our secure, flexible, and efficient Smart Factory (cited in peer reviewed research and honored with a Presidential Citation for innovation), and delivered with our industry leading warranties and compatibility guarantees. This allows us to deliver next generation technology, packed with innovative, award-winning features, benefits, and support with a proven low total cost of ownership, without recurring licensing fees." "That unique mix of factors and advantages is huge for campuses that are both performance- AND cost-conscious, and for whom showing maximum attentiveness to the core mission of keeping students and campus communities safe, as well as strong financial stewardship of taxpayer, grant, and donor dollars is essential." IDIS cameras Drummond and Myung note, that ultimately, it's the ability of IDIS cameras, recorders, software to truly meet any surveillance need, no matter the size or complexity of the requirement, that makes the case. That's why the company's activities over the next several weeks will include interviews, topical and industry education social media posts and videos, and demonstrations and appearances, beginning with an appearance at the 2019 Campus Safety conference in Dallas, where visitors can discuss specific challenges and requirements with the IDIS team and go hands on with IDIS technology. The IDIS team will also be available for phone, the web, and in person (including demonstrations at the IDIS America demonstration center, near Dallas) consultations regarding general and specific campus safety challenges.
Featured white papers
Combining Systems Intelligence And Human Insight For Superior Security
Download
3 Ways To Increase Workplace Safety And Resource Efficiency
Download
Mobile Access- What You Need To Know (Part 1)
Download