Pelco Switchers & Switches
(12)
Browse Switchers & Switches
CCTV switcher products updated recently


Surge Protection For Security Installations: 2017 Saw Increased Investment
In 2017, DITEK saw how power surges from the many natural disasters that took place damaged many businesses. In a natural disaster, or even everyday business operations, a facility's entire investment in security, life safety and surveillance systems technology can be disabled or rendered useless in a few seconds. Surge protection solutions can mitigate those risks and protect security investments. Proactive Approach To Risk Mitigation Throughout 2017, we also witnessed a change in how enterprises view surge protection, which included how investments are being made in surge protection to protect valuable security, life safety and surveillance systems, while also reducing downtime, manpower costs, liability vulnerabilities, and possibly compliance issues that can force businesses to actually cease operations. Effective security management is about mitigating risks. But risks cannot be mitigated without a proactive approach. Enterprises and integrators, who take the time to assess risk and to develop a strategy to incorporate effective detection, deter and response criteria to protect physical assets will be successful in 2018. 2018 And Beyond That strategy includes designing surge protection into new security systems, while also adding surge protection to existing systems. Enterprises and security integrators who implement a surge protection strategy during security planning processes – or after – will be exercising prevention and mitigation, and they will be successful in 2018 and beyond. Surge protection devices have an untapped potential for enterprise surveillance and security systems In 2017, Ditek continued to offer security end users a solid surge protection solution. We also successfully educated system integrators, who are seeking value-added products or services to incorporate into their portfolios, on the importance of surge protection devices. Educating Security Integrators We believe that surge protection devices have an untapped potential for enterprise video surveillance and security systems, because they can and do meet safety and security challenges that have been rarely identified in the past. We are looking forward to 2018, when we will continue to develop new surge protection products – including a new product engineered to protect up to twelve individual fuel dispensers, which is critical to the financial operation of convenience stores. We will also continue to educate security integrators about the importance of including surge protection in the design/build RFP, to not only secure an enterprise's valuable security equipment, but also to help integrators to differentiate their capabilities and knowledge from the competition.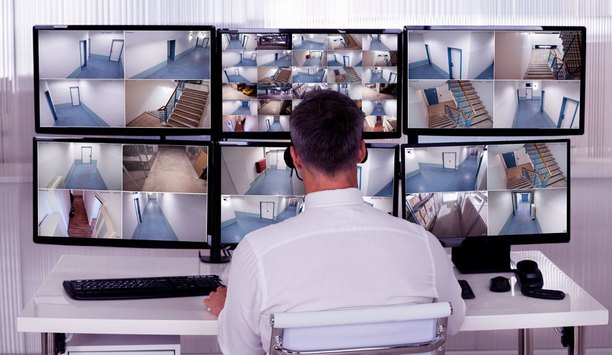 Technology Evolution Leads To Changes In Security Control Room Furniture
Technology is changing the look and function of today's security control rooms. Old-school CRT (cathode-ray tube) monitors are giving way to the thinner, flat screen monitors in the control room environment, but the transition is gradual. Randy Smith of Winsted still sees many control rooms that need to make the conversion, which is a boon to his company's business. Furniture today is designed differently to accommodate the thinner monitors, often with larger screens. Need For Integrated Rack Systems With the increase of IP-based systems comes the need for integrated rack systems that include advanced functionality such as cable management, adds Jim Coleman, National Sales Manager, AFC Industries. Server rooms are environmentally controlled by cooling systems and power systems monitored on the IP network. Low-profile flat screens allow centers to utilize space vertically, thus creating a smaller footprint for the consoles. Additionally, with IP-based systems, workstations will have a smaller footprint because there is less cumbersome equipment. In most cases the servers are stored in a secured, climate controlled environment to eliminate overheating of the servers and maintain their security, says Coleman. This environment also helps with cable and power management. AFC builds technical furniture racks that adhere to the precise needs of computer network server room operators. The company designs and fabricates LAN workbenches with versatile functionalities, and server room workstation racks that are scalable. There is a complete line of IT workbenches, IT computer racks and computer server rack mounts with flexible mounting options. In most cases the servers are stored in a secured, climate controlled environment to eliminate overheating of the servers and maintain their security Flexible Control Room Designs Matko Papic, Chief Technology Officer of Evans Consoles, says the transition from bulky CRT equipment to flat-screen (lower profile) monitors was a major disruption in control room design; it changed the whole dynamic. Another evolution is the use of IP video streaming, which allows more flexibility in manipulation of audio-video content, and requires more flexible control room designs. Another shift, driven by larger, higher-definition monitors, is a shift to fewer monitors that display more information. Instead of a smaller monitor for each information stream, larger monitors now consolidate that information into "dashboard" displays. Looking ahead, control rooms will need to be more flexible, both in the initial design and the ability to adapt to changing technology, says Papic. Legacy customers who are currently using PCs may be moving to more remote applications. Sit-stand equipment will continue to be increasingly prevalent. "There will be more emphasis on flexibility, technology integration, and the ability to change over the life of the system," says Papic. Consolidation Of Multiple Operations Into A Single System A trend in security is consolidation of multiple physical operations into a single system, says Papic. As a result, more customers are taking more interest in alarm management and situational awareness. How is the technology being used in terms of alarm triggers? How can the systems react rapidly and provide information to a larger audience in the control room? These questions impact how control rooms are designed, and Evans Consoles can adapt lessons learned from other markets to these trends in the security arena. Greater use of technology is inevitable, says Coleman of AFC Industries. "It is virtually impossible for humans to monitor all security data at the street level in our cities," he says. "As computers become more powerful and their programs more all-encompassing, we will see a greater shift to robotic and technology uses that will provide enhanced monitoring capabilities and safety reactions." Read our Control Rooms series here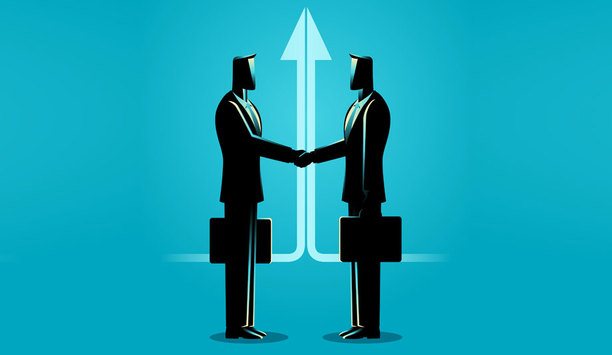 Will Security Industry Consolidation Stifle Innovation?
The security industry will continue to see consolidation through acquisition in 2017. At the advent of IP camera adoption, we saw a great decline in large vertically integrated companies, which spurred a new era of innovation within smaller IP camera manufacturers, VMS providers and other hardware companies for storage and managed switches. We are now living in a new era of consolidation that is taking us full-circle back to vertical integration. Ultimately, the industry as a whole suffers because this consolidation will stifle innovation until the next big technology disruption takes shape. Interoperability Across Different Verticals This time last year, we noted that the marketplace was moving toward converged technologies and the need for alarm management across multiple platforms into a common interface, turned out to be a popular request. If anything, we are only seeing just the beginning phases of this transition. The biggest surprise is that interoperability is not only confined to security technology, but also extends to parallel systems such as building automation, safety and environmental controls, and even Enterprise Resource Planning (ERP) software. Using Video Event Management Software (VEMS) alongside these intelligent platforms proves to be a valuable verification process for many new and exciting vertical markets. Arteco plans to continue the revenue growth and brand awareness achieved in 2016 Event-Based Video Security Software At Arteco, our highest growth sectors tend to be slightly insulated from economic fluctuation in the sense that we focus on securing critical infrastructure (electrical utilities and communications) as well as corporate and education campuses. Unfortunately, the continued growth in active shooter incidents have made physical security concerns top of mind for many organizations regardless of economic impact. The unexpected repercussions are that many new security technologies are emerging that cater to real-time event notification on both the macro and micro level. The exciting part of this trend is that users are leveraging a layered approach with multiple autonomous applications working together toward a common goal to improve security, which will hopefully ensure a high level of protection. Business Growth And Challenges Business has continued to grow year-over-year, and 2016 was a huge step forward for Arteco not only in terms of revenue growth, but also increased brand awareness in the United States and abroad. Our biggest challenge continues to be the crowded VMS market, which is filled with lower cost or even free substitute products. We are making great strides in overcoming this challenge by having a wonderful team of people, both on the technical and sales side of the organization, who are focused on finding new and innovative ways to advance intuitive, open and affordable event-based and intelligent video security software into 2017. See the full coverage of 2016/2017 Review and Forecast articles here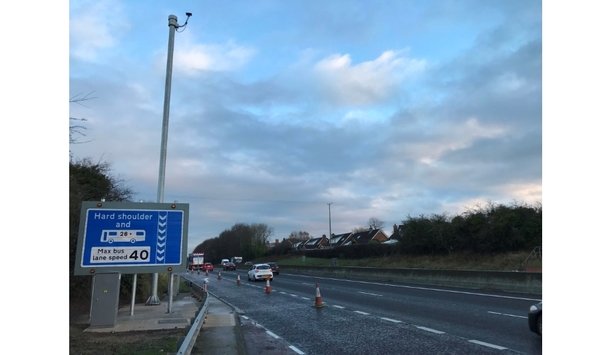 AMG Systems And Juniper Networks Partner On IP-Based CCTV Traffic Monitoring System For Belfast's Main Motorway
AMG Systems has been commissioned to help digitise the traffic monitoring system for newly-extended hard shoulder bus lanes on Belfast's main motorways, to make it more efficient, secure and reliable. A new IP-based CCTV system was being installed as part of the extension project, so the underlying fiber network needed to be upgraded in order to handle the high-grade images being transmitted back to the city's Traffic Information and Control Center (TICC). The upgrade helps to enhance passenger journeys by improving the quality of real-time information sent to traffic management teams. AMG – Juniper Networks partnership AMG, working with Juniper Networks, a leader in secure, AI-driven networks, brought the IP-driven CCTV project together across numerous government agencies and private construction contractors to create a cost-efficient, robust solution for Belfast's M1 and M2 motorways. The Northern Ireland Department for Infrastructure (DfI) awarded a tender to Graham Construction to work on the extension of hard shoulder bus lanes along the M1 and M2 motorways, intended to improve journey times and service reliability for bus passengers without affecting general traffic flows. The scheme was designed by DfI consultants Aecom, who also carried out site supervision and project manager roles during construction. The work included the provision of new and upgraded Pan Tilt Zoom IP-based CCTV cameras for traffic monitoring purposes by the Traffic Information and Control Center (TICC) in Belfast. Hikvision PTZ IP video camerasGraham used Hikvision PTZ IP video cameras – installed by Chubb – for traffic monitoring Graham used Hikvision PTZ IP video cameras – installed by Chubb – for traffic monitoring. But connecting them to the Pelco system in use at TICC was not as straightforward as it at first seemed, which is where AMG Systems and Juniper Networks came in. "On each of the two motorways, the existing fiber network had only two spare fibres, so all the images had to be combined onto the two, allowing for a resilient ring," consultant Jo Hopkins of Highways Consulting says, "meaning that if one fiber broke, the other would be able to transmit all the images. The existing cameras on the network were analog, but we took the opportunity to install digital cameras. This reduces the number of times the images are sampled and converted from analog to digital and back again, which improves the quality of the image." Connecting IP cameras to Fiber Network Hopkins worked with Graham on the project, and said AMG was asked to provide a reliable, cost-effective means of connecting new cameras onto the existing fiber network, bringing the images back to the Traffic Control Center in Belfast. "The task itself was straightforward, but the integration into an existing live system made the project more complex," she said. Hopkins and AMG Systems Business Development Director Sara Fisher worked to address the network challenge, which included upgrading from analog to IP cameras for the first time on the Belfast motorways. AMG switches The network design utilizes nine AMG switches on the M1 fibres and 15 switches for the M2 The network design utilizes nine AMG switches on the M1 fibers and 15 switches for the M2. At the TICC control room, there are a further four AMG switches which allow the IP cameras to connect to the existing Pelco monitoring equipment. Fisher explains that the control room network connection was further complicated as the TICC's existing system called for the use of multi-casting and VLANs, and an existing firewall also had to be factored in. "The most appropriate interface in this case was Layer 3 POE switches from our partner Juniper Networks," she said. IP video surveillance A DfI TICC representative said: "The joint network design by AMG and Juniper Networks has met the challenge presented to them in upgrading our hard shoulder bus lane cameras from purely analog to IP and has provided a resilient network, intended specifically for the task. AMG's post-sales service and advice has also proved extremely helpful."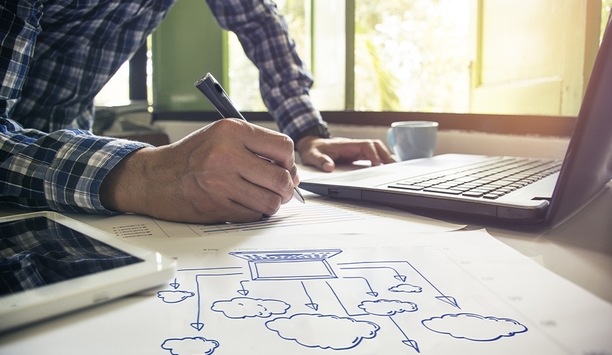 Cloud Security: New Opportunities Available For Integrators In The Cloud
Managed services provided through the cloud offer multiple advantages for system integrators. These Include: Increased Recurring Monthly Revenue: Managed services are a new business model that generates more stable and predictable income streams for integrators. Stickier Customers: Managed services foster a more involved relationship between integrators and their customers, which can help boost customer retention. High Gross Profit Margins: Cloud managed services create an opportunity for a service and technology to be purchased together, helping to generate a higher gross profit margin from the beginning of the customer relationship. They Are Easier To Provide: The cloud enables integrators to serve more sites without hiring additional technicians. Problems Can Be Fixed Proactively: When a problem occurs on a site that is managed by a cloud-based system, the integrator can receive a real-time notification regarding the issue - possibly before the customer even notices a disruption in service. Increased Valuation Of Business: According to a study by Dell, companies that utilize cloud, mobility, and security technologies are experiencing as much as 53 percent higher revenue growth rates compared to those who do not such technologies. Importance Of Cloud-Based Solutions The cloud also challenges integrators to educate customers on the value of the new approach The cloud also challenges integrators to educate customers on the value of the new approach. For example, the cloud changes the expense model of security systems. It allows customers to shift from a capital expenditure (CapEx) model, where large capital funding is required to purchase equipment, to an operational expenditure (OpEx) model, where the costs of the solution become an operating expense. Since the cameras, installation, storage, and software are packaged into the service, you don't need a large capital outlay up front - you simply pay a predictable expense every month. Leveraging this difference opens new sales opportunities for integrators. The benefits of cloud services on how physical security equipment and software services can be monitored and maintained through a connected service is a particular benefit to integrators. Data Monitoring And Security "By having data describing the health of the system shared on the cloud, system integrators can observe data on demand and create proactive maintenance plans in coordination with the end user," says Stuart Rawling, Director of Business Development, Pelco by Schneider Electri, and one of our Expert Panelists. A daily challenge for end users is balancing human resources used in the operation of a system "Such plans should result in increased system reliability and less downtime. If system performance data is aggregated and anonymized, it could also be used by manufacturers to analyze and form conclusions about maintenance schedules and system lifespan." A benefit is happier customers. "A daily challenge for end users is balancing human resources used in the operation of a system and daily maintenance, with maintenance having shared responsibility with the system integrator," says Rawling. The Cloud Software As A Service The SaaS model gives companies the resources to improve the deep learning model" The cloud also can help to make cutting edge technologies more affordable. Economies of scale provided by the Cloud (Software as a Service, or SaaS) are making the sophisticated capabilities of deep learning affordable to a wider audience. Meanwhile, deep learning augments cloud systems with capabilities that may not be available (or affordable) in on-premise systems, thus accelerating the broader move to cloud systems. "Having a SaaS model gives companies the resources to improve the deep learning model," says Shawn Guan, CEO and co-founder of Umbo Computer Vision, a provider of deep learning video analytics. "We can make more accurate systems that scale better and faster. SaaS enables vendors to do something great with deep learning. You don't have to redo it for everybody. One customer benefit from another customer and all the knowledge is aggregated together."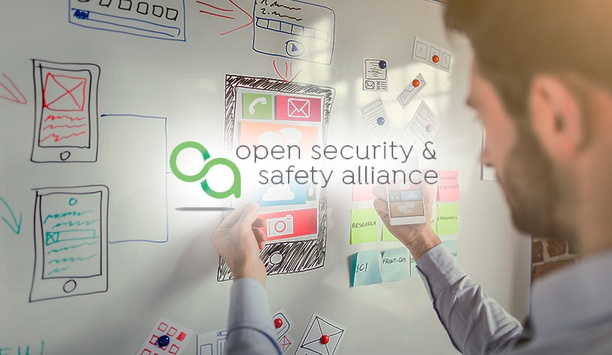 OSSA Creating An App-Based Platform To Disrupt The Security Industry
In today's technology-driven markets, a platform is a business model that connects producers and consumers in an interactive ecosystem. Some examples of platforms are Uber and Airbnb, which have disrupted and transformed traditional markets. Isn't it time to deploy the platform model in the physical security industry? That's the goal of the Open Security & Safety Alliance (OSSA), a non-profit organization. Interactions And Exchange The book 'Platform Revolution' defines a platform as 'a business based on enabling value-creating interactions between external producers and consumers.' The description continues: 'The platform provides an open, participatory infrastructure for these interactions and sets governance conditions for them. The platform's overarching purpose is to consummate matches among users and facilitate the exchange of goods, services, or social currency, thereby enabling value creation for all participants.' Platform For Security And Safety Solutions OSSA's plan is to build a common standardized platform for security and safety solutions. Founding members are Bosch Building Technologies, Hanwha Techwin, Milestone Systems, Pelco and VIVOTEK. Anyone can join the alliance, which is growing rapidly and gaining traction as the Internet of Things (IoT) expands. OSSA's plan is to build a common standardised platform for security and safety solutions OSSA members could be found throughout the recent ISC West show in Las Vegas, and a social event after hours at the show brought them together and set the tone for development to come. A Technology Stack "We want to create an ecosystem, define a common market approach and open new market opportunities," says Johan Jubbega, OSSA President. "We want to go from a product business to a platform business. It's better for us and better for the end-users." OSSA seeks to develop a specification for a common Technology Stack to cater to innovation and reduce fragmentation within the security and safety market, according to OSSA. Its mission is complementary to organizations like ONVIF. Video Information And Low Friction The video surveillance industry creates vast amounts of information in the form of video, but typically less than 1 percent of that data is used by today's video surveillance systems – think about that one or two frames of video among thousands that might be used to solve a crime, for example. The rest of the data remains unused, and yet the potential value of the data is huge. OSSA seeks to create a platform to leverage the value of the data. "If we don't unlock that value in our industry, someone will do it for us," says Jubbega. OSSA is developing a vendor-agnostic operating system that simplifies low-level device integration and standardizes elements such as cybersecurity and security update patches Among the important elements in developing the platform are to create a level of trust among all the stakeholders involved, and to lower the 'friction' involved in participating in the platform. "We want to make it easy and fun to do business with anyone who joins the platform," says Jubbega. "By taking away the friction, we will create scalability." System-On-Chip Development of customisable system-on-chip (SoC) components in today's video cameras provide the capacity to host a variety of 'apps' to expand system functionality and leverage the value of data. OSSA is developing a vendor-agnostic operating system that simplifies low-level device integration and standardizes elements such as cybersecurity and security update patches. Building on top of that operating system, vendors can create new levels of differentiation. "Our purpose is to start from a common business model to spur innovation and add value for users," according to OSSA. Cybersecurity And Data Protection SAST is creating the operating system and setting up the IoT infrastructure to make apps available Simply speaking, app developers can use the standard operating system to build new functionalities that can easily be 'loaded' on cameras and sold in an 'app store' scenario. Security and Safety Things (SAST), a Bosch startup and member of OSSA, is creating the operating system and setting up the IoT infrastructure to make the apps available. Development of these elements is happening concurrently with the evolution of OSSA. "We offer you an opportunity to come with us on this journey," Jubbega told attendees at the ISC West social event. "We want to have a common approach to tackling cybersecurity and data protection – to raise the bar in the industry. You can still differentiate, but from a higher base." OSSA members who exhibited at ISC West included Anixter Inc., Bosch Building Technologies, Hanwha Techwin, Milestone Systems, NetApp Inc., Pelco, SAST, Socionext Inc., United Technologies and VIVOTEK Inc.
Featured white papers
Combining Systems Intelligence And Human Insight For Superior Security
Download
3 Ways To Increase Workplace Safety And Resource Efficiency
Download
Mobile Access- What You Need To Know (Part 1)
Download