Verint Security Camera Mounts
(8)
Browse Security Camera Mounts
Security camera mount products updated recently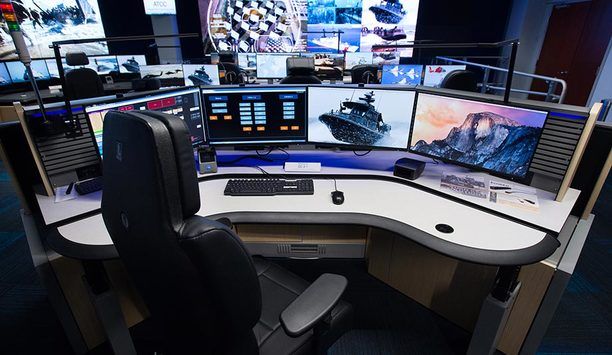 Ergonomic Standards Increase Control Room Productivity
Ergonomics are a critical, but often misunderstood aspect of designing control rooms for security. Ergonomics have a deep impact on the integrity of an operation, and the issue goes beyond the control room furniture. Matko Papic, Chief Technology Officer of Evans Consoles, divides ergonomics into three areas: physical (reach zones, touch points, monitors); cognitive (the individual's ability to process information without overlooking a critical element) and organizational (how the facility operates in various situations; e.g., is it adequately designed for an emergency event?). He says the Evans approach is to determine the precise placement required for each element an operator needs, and then to design and build console furniture to position it there. Basically, the idea is to tailor the control room to the operation. What tasks must an operator perform? Are they manageable or should they be divided up among several operators? Control room design should accommodate the need to collaborate, and be flexible enough to adapt to various situations. It all begins with understanding the information that needs to be processed, says Papic. Increased Productivity In The Workplace Because personnel are often stationed at a specific console, desk or workstation for long hours, physical problems and productivity issues can result, says Jim Coleman, National Sales Manager, AFC Industries. Ergonomically designed furniture and related products have been proven to increase productivity and alleviate physical stress in the workplace. Ergonomic furniture solutions are crafted for the ultimate in safety, adaptability, comfort and functionality. Coleman says AFC Industries can tailor furniture to specific needs and environment. For example, a height-adjustable workstation can be combined with adjustable monitor arm mounts to create a relaxed, comfortable environment. Furniture offers modern designs, comfortable ergonomics, and comprehensive features. Rugged materials withstand the 24/7 use of command control centers. Health Benefits Of Ergonomic Workstations A sedentary office environment is often an unhealthy one. "For people who sit most of the day, their risk of heart attack is about the same as smoking," says Martha Grogan, Cardiologist at the Mayo Clinic. Ongoing research and studies have shown that a change in posture (i.e., using ergonomic sit-to-stand workstations) is an effective means to combat these negative health issues. Using sit-to-stand workstations helps to eliminate musculoskeletal disorders caused by long-term sitting. They can also improve productivity and focus from the increased blood flow. Energy levels can rise and employees burn more calories. Control room design should accommodate the need to collaborate and be flexible enough to adapt to various situations "The ergonomic environment we create for control rooms involves considering every need of the staff at each workstation and their equipment, as well as workflow within the entire room," says Coleman. "From the proper setting of screen focal lengths to sound absorption and glare reduction, each requirement and phase of a control room design is a necessary process to ensure the protection and safety of people and property." Emergency Operations Center "The military has figured out that you are more alert when you are standing," says Randy Smith, President of Winsted, and the realization is guiding emergency operations center (EOC) design toward sit-stand. "As soon as there is an emergency, everybody stands up," Smith adds. Designing EOC environments also requires systems be integrated with annunciating signal lights to facilitate communication among operators. Winsted's sit-stand consoles can be combined with a motorized M-View monitor wall mount, enabling a 60-inch wall monitor to be raised and lowered to match the positioning of the sit-stand console. Larger, wall-mounted screens are easier to use for operators, since a larger monitor size can make it easier to read text on a screen, for example. Combining the larger monitor with sit-stand capabilities provides the best of both options. Many operators today stand for 50 percent of their day, says Smith. Ergonomic standards guide the design of Winsted's control room consoles, including ISO 11064 standards for the design of control centers. The furniture also is designed to accommodate industrial wire management (larger wire bundles), unlike furniture that might be bought in an office supply store. Read part 3 of our Control Rooms series here {##Poll37 - How well do you incorporate ergonomics into your control rooms?##}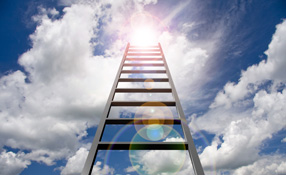 Improving Security System Installations With Acceptance Testing
Endless possibilities for security deployment have been made possible with technological advancements Significant technological advancements have created endless possibilities in how security is not only deployed, but also leveraged by the end user – the customer. For example, customers can now view surveillance at eight different offices in eight different states from a single, central location. A security director can manage an enterprise-wide access control system, including revoking or granting access control privileges, for 10,000 global employees from the company's headquarters in Chicago. However, with that increased level of system sophistication comes an added level of complexity. After successfully completing the installation of a security system, integrators are now expected to formally and contractually prove that the system works as outlined in the project specification document. Tom Feilen, Director of National Accounts for Koorsen Security Technology explains that this formal checks and balance process is gaining momentum in the security industry. The step-by-step process of Acceptance Testing is more commonly being written into bid specifications, especially for projects that require the expertise of an engineer and/or architect. Simply put, it is a way for the end user to make sure the system they paid for works properly and is delivered by the integrator as outlined in the project's request for proposal. While Acceptance Testing can be a time consuming process, it is a valuable industry tool. It is estimated that at least 95 percent of integrated security systems today have been brought through the Acceptance Testing process. Security systems have become more complicated in recent years. The introduction of IP-based, enterprise-wide and integrated solutions have all opened the door to more sophisticated access control and surveillance systems than ever thought possible. This process can vary depending upon the size of the project, but for a larger scale project, it is not uncommon for Acceptance Testing to take several weeks from start to finish. This timeline can be especially lengthy when the project involves hundreds of devices, such as access control readers, surveillance cameras, video recorders, intrusion sensors, and intercom systems. Most integrated security systems today have been brought through the Acceptance Testing process What is involved in the Acceptance Testing process? While the specific process can vary from integrator to integrator, many follow a similar process with their customer to ensure the system works accurately and that the customer has the proper certification documentation. The initial part of the process typically involves generating a report of each device installed as part of the system. This list enables the systems integrator to systematically test each device ensuring that individual devices are not specific points of failure for the overall system. For example, in a building equipped with a system that automatically releases the egress doors upon the fire alarm activation, it is important to make sure each door's electro-magnetic locking system is operating properly. The systems integrator would not only test that a door releases when the fire alarm sounds, but also to make sure the access control system is notified if the door is propped open or held open longer than in normal usage parameters. For a door that is also monitored by a surveillance camera, part of the testing would also involve making sure that an image being transmitted to a video monitor is coming from the correct surveillance camera and that the actual angle of the image is what the customer has requested and is correctly labeled as such. If a device does not function as it should, it is then added to a punch list that would require the systems integrator to repair that device within a certain period of time. Once repairs are made, the system integrator would then submit a letter to the client stating that every device has been tested and works properly. It is also important for the integrator that once the testing process is complete to obtain a customer sign off (Certificate of Acceptance) on all systems tested and documentation provided. This limits liability once the system is turned over. From a safety perspective, Acceptance Testing is also used to verify that T-bars and safety chains are installed on cameras that are mounted in drop ceilings. It can confirm that panels are mounted in a room that is properly heated and cooled to avoid major temperature swings. Also, as part of the Acceptance Testing checklist, it can insure that power supplies that drive all the security systems are properly rated with the recommended batteries for back-up. And, that emergency exist devices or card readers are not mounted more than 48-inches above ground. An Acceptance Testing process serves to protect the end user's investment After the project is complete, Acceptance Testing protects both parties involved against liability issues. One example is if the building has a fire and the functionality of the life safety system comes into question. Acceptance Testing can be used to prove that the system was able to function as specified and dispel any concerns about its performance. At that time, all close out sheets are turned in, along with as-built drawings and a manual providing a complete listing of each device and system installed. Today, these manuals not only come in paper form as part of a large binder, but also digital files saved to a disc. The benefit of providing the customer with a binder or documentation of the system is that should the end user/customer replace the person who manages security at the company, valuable information will not leave with that former employee. While this checklist to close out a project may appear trivial at first, it is an important part of the security project process. By implementing an Acceptance Testing program, it serves to protect the end user's investment, ensuring that the systems integrators hired for the project is knowledgeable and provides quality work. For the integrator, it helps towards the end goal of a satisfied customer.
Which New Buzzwords Reflect The Security Industry's Trends?
As an industry, we often speak in buzzwords. In addition to being catchy and easy to remember, these new and trendy industry terms can also reflect the state of the security market's technology. In short, the latest buzzwords provide a kind of shorthand description of where the industry is - and where it's going. We asked this week's Expert Panel Roundtable: What new buzzword(s) rose to prominence in the security industry in 2020? (And how do they reflect industry trends?)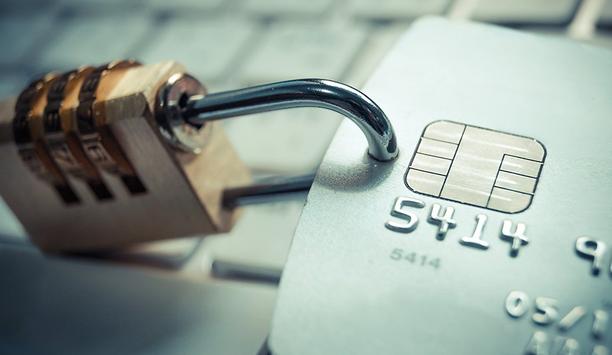 Convergence in Financial Security: Much More Than a Buzzword
As a leader, I am a big proponent of using what's happened in the past — and is currently happening in the present — to better prepare our business and our customers for what's to come. Applying this mindset in the financial industry is particularly helpful. The emergence of various technologies and trends enables us to determine what we can optimize for the highest efficiency and satisfaction level. The past few years have been focused on the Internet of Things (IoT), data and analytics, and enhancing proactivity to mitigate the increasingly significant threat of fraud and cyber risks. While each of these elements will continue to play an essential role in the industry moving forward, we're starting to see two common threads that will rise above all in the coming years: collaboration and convergence. When broken down in terms of its relevance for banks and credit unions, we can expect to see these trends in certain areas in the future. Security and customer engagement We're starting to see two common threads that will rise above all in the coming years: collaboration and convergence There's no overstating the importance and value of one's hard-earned money. When it comes to keeping it safe, consumers demand their relationship with a financial institution is built on one powerful characteristic: trust. Customers must feel confident in placing their funds in someone else's hands, with the comfort and understanding that the institution's primary goal is to meet their needs while safeguarding information at all times. The digital transformation and incorporation of intelligent technology into the banking environment have undoubtedly changed how trust is defined in this industry. As customers become more tech-savvy, their idea of a trustworthy and engaging banking partner begins. We're seeing the necessity of digital services for elevating customer satisfaction, such as mobile banking, chat features, and intelligent virtual assistants, complementing in-person service, and modernising customer engagement. Now that customers are becoming more aware of some of the risks imposed by technology, simplifying and automating programs is more critical for banks than ever before. To address and mitigate customer concerns about data security and privacy, financial organizations must prioritise deploying an integrated, end-to-end solution that considers the vulnerability of the Internet of Things (IoT) and the risks of the cyber world. A security-led strategy But the aspect of security must remain at the centre of this strategy. As both the financial industry and the threats it faces become more complex, the promise of secure housing and management of one of our most sensitive assets is always top-of-mind. Ensuring adequate security, surveillance, and investigative processes are the key for banks to establish superior customer engagement and develop a healthy relationship based on protection. It's a simple fact: Financial institutions can't drive exceptional customer service without security having a seat at the table. In general, the customer experience is typically made up of these two elements above all else, and loyal customers place their trust in banks to demonstrate an apparent dedication to understanding how both sides impact one another — which is in more ways than one. Financial institutions can't drive exceptional customer service without security having a seat at the table As we start to see the physical layouts of branches evolve to become more productive for customer engagement, it's imperative to ensure that security is considered in these changes. For example, many bank environments are transitioning to be more liberal and free-flowing, which we will all take advantage of after the pandemic is behind us. These new environments could introduce various risks when it comes to employee and asset protection, making it paramount for security to react to this adjustment accordingly from a safety and fraud perspective. Physical security and IT By now, you're probably more than familiar with the term "convergence." The evolution of the threat landscape and the significance of risks that today's banking and financial providers face have made the word top-of-mind. Organizations worldwide demand a more holistic approach to security to ensure they're consistently protecting consumer data, employees, brand reputation, and infrastructure. Though this type of convergence has already begun to occur, the integration of physical and IT security will only become more critical in the years ahead. The use of advanced networked and cloud-based technologies in financial institutions — primarily through wireless network connections — has led to IT's increased involvement in security decisions and operations, which is the right path to follow if a bank or credit union wants to ensure its solutions are protected against cyber threats. The collaboration between physical and IT security teams must exist at every level of the process; from procurement to installation to maintenance over time, it's crucial that IT personnel are involved and asking the right questions. In the future, physical security groups will likely rely on IT professionals to help them solve problems regarding the technical and cyber sides of security solutions. Collaboration is key Whether it's due to the evolving risk landscape financial institutions face or the desire to adhere to customer demands, it's become clear that collaboration will be the key to success for banks and credit unions in the future. A modernised customer engagement strategy must incorporate a focus on security, and that element of safety must be comprised of both physical and IT components. A modernised customer engagement strategy must incorporate a focus on security But while the traditional definition of convergence may seem simple to understand, we must look beyond these words to determine how exactly the practice can and should be implemented. In a more detailed sense, convergence can be defined as a marrying of cyber and physical security capabilities to form a comprehensive approach to identify potential threats and expand awareness for better event response. This level of "converged collaboration" fuels a unified and cohesive security strategy built with all areas of security in mind and can lead to better incident management and faster response. And with the potential impact of today's security threats on a bank's people, property, and brand, this approach is necessary to ensure that no stone is left unturned.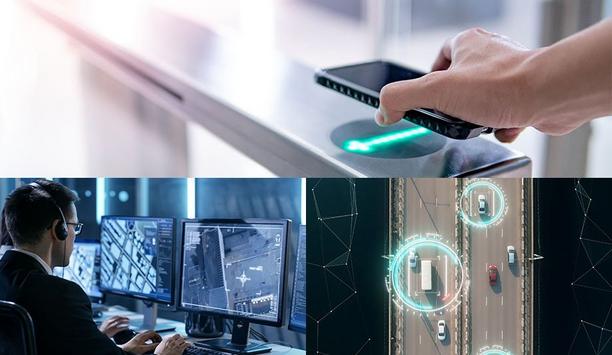 How is AI Changing the Security Market?
Artificial intelligence is more than just the latest buzzword in the security marketplace. In some cases, smarter computer technologies like AI and machine learning (ML) are helping to transform how security operates. AI is also expanding the industry's use cases, sometimes even beyond the historic province of the security realm. It turns out that AI is also a timely tool in the middle of a global pandemic. We asked this week's Expert Panel Roundtable: How is artificial intelligence (AI) changing the security market?