Verint Security Camera Mounts
(8)
Browse Security Camera Mounts
Security camera mount products updated recently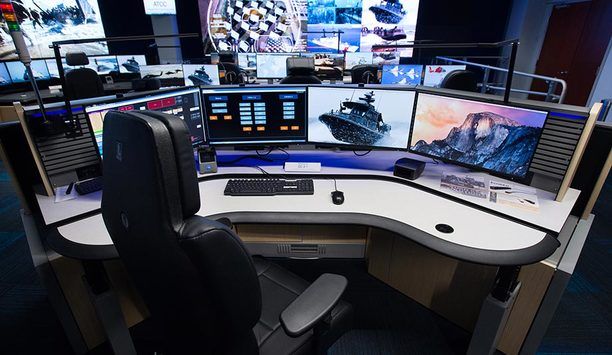 Ergonomic Standards Increase Control Room Productivity
Ergonomics are a critical, but often misunderstood aspect of designing control rooms for security. Ergonomics have a deep impact on the integrity of an operation, and the issue goes beyond the control room furniture. Matko Papic, Chief Technology Officer of Evans Consoles, divides ergonomics into three areas: physical (reach zones, touch points, monitors); cognitive (the individual's ability to process information without overlooking a critical element) and organizational (how the facility operates in various situations; e.g., is it adequately designed for an emergency event?). He says the Evans approach is to determine the precise placement required for each element an operator needs, and then to design and build console furniture to position it there. Basically, the idea is to tailor the control room to the operation. What tasks must an operator perform? Are they manageable or should they be divided up among several operators? Control room design should accommodate the need to collaborate, and be flexible enough to adapt to various situations. It all begins with understanding the information that needs to be processed, says Papic. Increased Productivity In The Workplace Because personnel are often stationed at a specific console, desk or workstation for long hours, physical problems and productivity issues can result, says Jim Coleman, National Sales Manager, AFC Industries. Ergonomically designed furniture and related products have been proven to increase productivity and alleviate physical stress in the workplace. Ergonomic furniture solutions are crafted for the ultimate in safety, adaptability, comfort and functionality. Coleman says AFC Industries can tailor furniture to specific needs and environment. For example, a height-adjustable workstation can be combined with adjustable monitor arm mounts to create a relaxed, comfortable environment. Furniture offers modern designs, comfortable ergonomics, and comprehensive features. Rugged materials withstand the 24/7 use of command control centers. Health Benefits Of Ergonomic Workstations A sedentary office environment is often an unhealthy one. "For people who sit most of the day, their risk of heart attack is about the same as smoking," says Martha Grogan, Cardiologist at the Mayo Clinic. Ongoing research and studies have shown that a change in posture (i.e., using ergonomic sit-to-stand workstations) is an effective means to combat these negative health issues. Using sit-to-stand workstations helps to eliminate musculoskeletal disorders caused by long-term sitting. They can also improve productivity and focus from the increased blood flow. Energy levels can rise and employees burn more calories. Control room design should accommodate the need to collaborate and be flexible enough to adapt to various situations "The ergonomic environment we create for control rooms involves considering every need of the staff at each workstation and their equipment, as well as workflow within the entire room," says Coleman. "From the proper setting of screen focal lengths to sound absorption and glare reduction, each requirement and phase of a control room design is a necessary process to ensure the protection and safety of people and property." Emergency Operations Center "The military has figured out that you are more alert when you are standing," says Randy Smith, President of Winsted, and the realization is guiding emergency operations center (EOC) design toward sit-stand. "As soon as there is an emergency, everybody stands up," Smith adds. Designing EOC environments also requires systems be integrated with annunciating signal lights to facilitate communication among operators. Winsted's sit-stand consoles can be combined with a motorized M-View monitor wall mount, enabling a 60-inch wall monitor to be raised and lowered to match the positioning of the sit-stand console. Larger, wall-mounted screens are easier to use for operators, since a larger monitor size can make it easier to read text on a screen, for example. Combining the larger monitor with sit-stand capabilities provides the best of both options. Many operators today stand for 50 percent of their day, says Smith. Ergonomic standards guide the design of Winsted's control room consoles, including ISO 11064 standards for the design of control centers. The furniture also is designed to accommodate industrial wire management (larger wire bundles), unlike furniture that might be bought in an office supply store. Read part 3 of our Control Rooms series here {##Poll37 - How well do you incorporate ergonomics into your control rooms?##}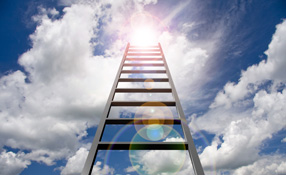 Improving Security System Installations With Acceptance Testing
Endless possibilities for security deployment have been made possible with technological advancements Significant technological advancements have created endless possibilities in how security is not only deployed, but also leveraged by the end user – the customer. For example, customers can now view surveillance at eight different offices in eight different states from a single, central location. A security director can manage an enterprise-wide access control system, including revoking or granting access control privileges, for 10,000 global employees from the company's headquarters in Chicago. However, with that increased level of system sophistication comes an added level of complexity. After successfully completing the installation of a security system, integrators are now expected to formally and contractually prove that the system works as outlined in the project specification document. Tom Feilen, Director of National Accounts for Koorsen Security Technology explains that this formal checks and balance process is gaining momentum in the security industry. The step-by-step process of Acceptance Testing is more commonly being written into bid specifications, especially for projects that require the expertise of an engineer and/or architect. Simply put, it is a way for the end user to make sure the system they paid for works properly and is delivered by the integrator as outlined in the project's request for proposal. While Acceptance Testing can be a time consuming process, it is a valuable industry tool. It is estimated that at least 95 percent of integrated security systems today have been brought through the Acceptance Testing process. Security systems have become more complicated in recent years. The introduction of IP-based, enterprise-wide and integrated solutions have all opened the door to more sophisticated access control and surveillance systems than ever thought possible. This process can vary depending upon the size of the project, but for a larger scale project, it is not uncommon for Acceptance Testing to take several weeks from start to finish. This timeline can be especially lengthy when the project involves hundreds of devices, such as access control readers, surveillance cameras, video recorders, intrusion sensors, and intercom systems. Most integrated security systems today have been brought through the Acceptance Testing process What is involved in the Acceptance Testing process? While the specific process can vary from integrator to integrator, many follow a similar process with their customer to ensure the system works accurately and that the customer has the proper certification documentation. The initial part of the process typically involves generating a report of each device installed as part of the system. This list enables the systems integrator to systematically test each device ensuring that individual devices are not specific points of failure for the overall system. For example, in a building equipped with a system that automatically releases the egress doors upon the fire alarm activation, it is important to make sure each door's electro-magnetic locking system is operating properly. The systems integrator would not only test that a door releases when the fire alarm sounds, but also to make sure the access control system is notified if the door is propped open or held open longer than in normal usage parameters. For a door that is also monitored by a surveillance camera, part of the testing would also involve making sure that an image being transmitted to a video monitor is coming from the correct surveillance camera and that the actual angle of the image is what the customer has requested and is correctly labeled as such. If a device does not function as it should, it is then added to a punch list that would require the systems integrator to repair that device within a certain period of time. Once repairs are made, the system integrator would then submit a letter to the client stating that every device has been tested and works properly. It is also important for the integrator that once the testing process is complete to obtain a customer sign off (Certificate of Acceptance) on all systems tested and documentation provided. This limits liability once the system is turned over. From a safety perspective, Acceptance Testing is also used to verify that T-bars and safety chains are installed on cameras that are mounted in drop ceilings. It can confirm that panels are mounted in a room that is properly heated and cooled to avoid major temperature swings. Also, as part of the Acceptance Testing checklist, it can insure that power supplies that drive all the security systems are properly rated with the recommended batteries for back-up. And, that emergency exist devices or card readers are not mounted more than 48-inches above ground. An Acceptance Testing process serves to protect the end user's investment After the project is complete, Acceptance Testing protects both parties involved against liability issues. One example is if the building has a fire and the functionality of the life safety system comes into question. Acceptance Testing can be used to prove that the system was able to function as specified and dispel any concerns about its performance. At that time, all close out sheets are turned in, along with as-built drawings and a manual providing a complete listing of each device and system installed. Today, these manuals not only come in paper form as part of a large binder, but also digital files saved to a disc. The benefit of providing the customer with a binder or documentation of the system is that should the end user/customer replace the person who manages security at the company, valuable information will not leave with that former employee. While this checklist to close out a project may appear trivial at first, it is an important part of the security project process. By implementing an Acceptance Testing program, it serves to protect the end user's investment, ensuring that the systems integrators hired for the project is knowledgeable and provides quality work. For the integrator, it helps towards the end goal of a satisfied customer.
Reopening the Doors: Ensuring the Safety of Your Workplace
We've just endured an event that was unprecedented in recent history. COVID-19 greatly affected our lives: our daily activities, the health and well-being of our families and friends, and business operations as we know it. Now that stay-at-home restrictions have been lifted, organizations are preparing for employees to return to work. Confidence surrounding the return to the office hinges on the employees' perceptions of how well they will be protected while at work. One thing is certain: There is a lot of work ahead. Let's look at some of the challenges enterprises can expect to face and how to best address them. Addressing the Return to the Office To say that the COVID-19 pandemic has disrupted operations around the world, is the understatement of the decade. That being said, businesses and governments are under mounting pressure to restart their operations as quickly as possible. With 'social distancing' and other measures helping to curtail the spread, organizations are turning their attention to a critical question, "How do we effectively restart operations, while protecting our employees' and citizens' health and safety?"As organizations begin to "reboot," they must be able to take a variety of factors into consideration and focus on what they can actually control In the absence of defined contingency plans, industry standards or regulatory guidance, organizations are looking for innovative ways to help address a host of new challenges. Businesses are not just focused on response or monitoring of hot zones during the pandemic; they're also thinking about afterward, when people return to the daily activities and the workplace under a different, new set of circumstances. Embarking on this journey and being successful requires a key element: the insight to adapt. As organizations begin to "reboot," they must be able to take a variety of factors into consideration and focus on what they can actually control: their employees' safety, operating models, and existing compliance requirements. Building Confidence Adjusting these elements demands a pragmatic approach that addresses the potential risk to employees in various environments while also delivering a degree of confidence to customers that an organization is taking a meaningful, proactive posture to keep people safe and healthy. Also, as circumstances change, obtaining the insight to adapt to those changes is crucial for businesses to stay one step ahead and remain agile. One example of this, that we expect to impact the future of business, is the increased use of mobile applications to provide remote health checks of employees while delivering push notifications of wellness tips, rapid communication when issues arise, and response to a call for help in case of emergency changes in health status. Employee monitoring To illustrate the point, having employees provide current symptom status and temperature before arriving at work can help to establish a baseline. Upon arrival, they complete a quick check-in to verify the information before entering the premises.It is important to remember that private health information is being shared, requiring adherence to existing privacy requirements In this instance, it is important to remember that private health information is being shared, requiring adherence to existing privacy requirements, documentation, record keeping and accuracy checks. Doing so manually is a significant challenge, hence the need for a systemic approach. Organizations are looking for applications that map to their current needs, can scale to larger populations as needed and remains adaptable to emerging requirements and legal mandates as they evolve. We expect to continue to see new use cases like this evolve as organizations implement new approaches to daily operation. Regardless of the use case, the underlying driver is that access to information and flexibility is critical and the ability to respond quickly is vital. Looking to the Future As we all adjust to different ways of operating, business and security leaders need to keep a few guidelines in mind. First, it is critical to identify the mission-critical challenges that are most relevant to your operations. What works for an organization down the road, may not work for your business. Next, you need to implement processes and policies that are flexible enough to fit your situation, scalable to larger or smaller groups and adaptable to new requirements be they regulations, standards, processes or new technologies. And lastly, above all else, be pragmatic. The solution should not be worse or more complex than the problem. As we move out of this phase and into the weeks, months and years ahead, there is hope. By empowering your team and the overall business to realize stronger risk awareness, deeper threat detection and prevention, and broader visibility, you can develop a return-to-work strategy that enables you to get your operations up-and-running quickly and efficiently.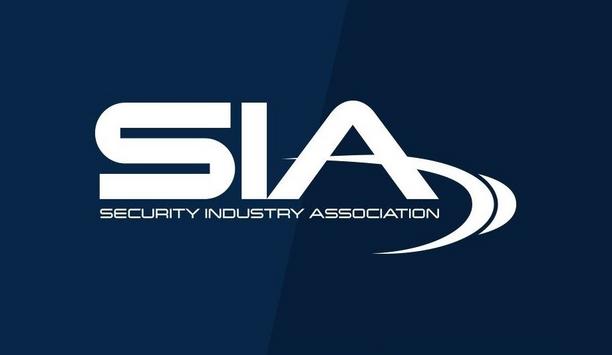 Security Industry Association Announces The Winners Of The 2020 SIA New Product Showcase Awards
The Security Industry Association (SIA) has announced the 2020 winners of the SIA New Product Showcase Awards, the flagship awards program in partnership with ISC West recognizing innovative security products, services and solutions. Top among the winners – who were recognized July 9 during a virtual awards show – was Leica Geosystems, part of Hexagon, receiving the 2020 Best New Product Award. Since its inception in 1979, the SIA New Product Showcase has been the security industry's premier product awards program. New products are reviewed by a panel of judges with extensive industry experience, and in 2020, following significant deliberations, the 30 judges presented awards for technologies covering 23 product and service categories. Leica Geosystems, part of Hexagon, received the Best New Product honor for its 3D Surveillance with Leica BLK247, submitted in the Emerging Technologies category. Building security The 3D Surveillance with Leica BLK247 is "a first-of-its-kind reality capture sensor for building security and operations," said Leica Geosystems. "It is the latest product in the company's BLK product line, a collection of reality capture, scanning and photogrammetry hardware and software. The BLK247 offers continuous, 24/7 LiDAR-based 3D monitoring and change detection within spaces. It does this using LiDAR, 3D digital fencing and continuous scanning to monitor buildings and spaces 24 hours a day, 7 days a week." The prestigious Judges' Choice Award was presented to Suprema Inc. for the Airfob Patch product, submitted in the Access Control Devices & Peripherals Hardware – Wireless category. "Airfob Patch is the world's first mobile-to-RF-card signal translator, enabling mobile phones to communicate with the existing RF card readers," said Suprema Inc. "Wire, batteries nor construction is required for installation. Airfob Patch charges itself by using the existing RF field signals transmitted from the RF reader. It transforms the RF fields into its own power source." New Product Showcase Merit Award SIA is proud to present John Spooner with the 2020 SIA New Product Showcase Merit Award" Additionally, John Spooner – executive vice president at Alarm Detection Systems and an active volunteer judge in the SIA New Product Showcase program. Spooner received the New Product Showcase Merit Award, which recognizes an individual or company who, through their support of the New Product Showcase, demonstrates a commitment to the vision and mission of the program, contributes to its success and promotes the advancement of SIA and the security industry overall. "SIA is proud to present John Spooner with the 2020 SIA New Product Showcase Merit Award; John has not missed a single SIA New Product Showcase event since he began as an active volunteer judge in the program 17 years ago," said Chris Grniet, chair of the SIA New Product Showcase Committee. "He has always been a fair and honest participant and has never hesitated to jump in and help whenever we need him. He has been exemplary in his commitment, participation and ability to help the group reach consensus." Services and contributions "Following hours of panel-driven judging and technology demonstrations, SIA is thrilled to recognize the 2020 winners of the SIA New Product Showcase Awards for their innovative products, services and contributions representing the best new offerings in the market," said SIA CEO Don Erickson. "SIA applauds all the honourees who received awards in 2020 and particularly Leica Geosystems and Suprema Inc. for standing out in this highly competitive field of entrants to earn the Best New Product and Judges' Choice distinctions. Additionally, we congratulate John Spooner on receiving the 2020 New Product Showcase Merit Award in recognition of his many valuable contributions to this premier program." Award winners The 2020 SIA New Product Showcase winners are: Best New Product Award Winner – Leica Geosystems, Part of Hexagon: 3D Surveillance with Leica BLK247 Judges' Choice Award Winner – Suprema Inc.: Airfob Patch New Product Showcase Merit Award Winner – John Spooner, executive vice president, Alarm Detection Systems Category Awards Access Control Devices & Peripherals Hardware – Wireless Winner – dormakaba: BEST Switch™ Tech Access Control Software, Hardware, Devices & Peripherals – Wired Winner – Swiftlane: Swiftlane Access Control Honorable Mention – Altronix Corporation: Tango Anti-Terrorism/Force Protection and Biometrics Winner – Gibraltar Perimeter Security: G-1441 Ultra-Shallow Bollard Winner – IDEMIA: VisionPass Commercial Monitoring Solutions Winner – IronYun Inc.: AI NVR Edge Analytics Communications and Networking Solutions Winner – Axis Communications, Inc.: AXIS C8210 Network Audio Amplifier Convergence and Integration Solutions Winner – Blue Light: Blue Fusion Design, Diagnostic and Installation Tools Winner – Alarm.com: On-Site Wrap Up Emergency Communication Systems Winner – Verint: NowForce Emerging Technologies Winner – BioConnect: BioConnect's Unified Mobile Access Solution Winner – IPVideo Corporation: HALO IOT Smart Sensor 2.0 Fire/Life Safety Winner – Kidde: Kidde Optica Smoke Detectors Hosted Solutions/Managed Services Winner – SiteOwl: SiteOwl Intrusion Detection and Prevention Solutions (Physical) – Wireless Winner – Alula: Slimline Touchpad Honorable Mention – Cartell: CW-SYS Wireless Driveway System Lock and Key Solutions Winner –Medeco: All Weather Padlock Honorable Mention – Abloy Oy: ABLOY® BEAT Mobile Solutions (Connected) Winner – CloudScann: Visual Intelligence Control Center (VICC) With VisualC3 Mobile Honorable Mention: Rapid Response Monitoring: rapidSMS Smart Home Solutions Winner – Alarm.com/Building36: Smart Water Valve+Meter Threat/Risk Management Software Applications Winner – Splan Inc.: SIVI™ – Splan Intelligent Visitor Insights Video Surveillance Advanced Imaging Technologies Winner – Axis Communications, Inc.: AXIS Live Privacy Shield Video Surveillance Cameras (HD/Megapixel) Winner – Bosch Security and Safety Systems: MIC IP Ultra 7100i Honorable Mention – Hanwha Techwin: PNM-9085RQZ Video Surveillance Data Storage Winner – Dragonfruit AI: Dragonfruit LiveArchive Video Surveillance Hardware and Accessories Winner – EIZO Inc.: FDF2711W-IP Video Surveillance Management Systems Winner – Airship Industries, Inc.: Airship EMS v5.4.5 During the 2020 SIA New Product Showcase virtual awards ceremony, in addition to the presentation of the overall and category-specific awards, attendees enjoyed hearing insights from New Product Showcase judges into innovations driving product advancements in the security industry.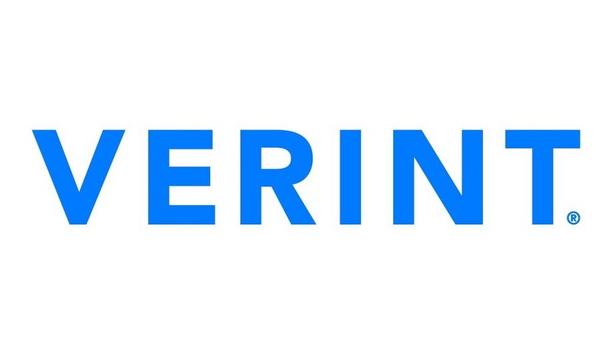 Verint® Systems Inc. Announces Webinar For Financial Organizations Strategies On Reopening Post-COVID-19
Verint® Systems Inc. will host a webinar on Thursday, July 16, during which a panel of speakers will discuss how banks can take the best approach to welcome customers back into their branches as businesses begin to reopen. While some speculated that branch banking might disappear altogether, demand for banking services has not wavered; just 3% of Americans say they would stop using branch banking entirely in the aftermath of the pandemic. July 16, Reopening the Doors: Addressing Compliance, Health, and Community-Focus Areas for Financial Organizations. Security, health and safety consideration In this webinar, panelists will address the legal considerations, new regulations and the critical factors for developing a return-to-work plan that balances security, health, and safety. Speakers will discuss the current state of the financial industry and how banks can take the best approach to welcome customers back into their branches. Panelists include: Kirk Monroe, Executive Vice President, Executive Director of Lending Services, Vectra Bank Sarah Auchterlonie, shareholder at Brownstein, Hyatt, Farber, and Schreck Allison Gambill, Litigation Attorney at Brownstein, Hyatt, Farber, and Schreck Ian Kildow, Financial Fraud Investigative Supervisor at the Colorado Office of the Attorney General, Department of Law "As a trusted partner to financial institutions throughout North America, we have a responsibility to help organizations plan for and adapt to the reopening of branches," says Verint's Matt Tengwall, Vice President and General Manager, Fraud and Security solutions. "This webinar is designed to provide banks and credit unions with timely information as they evaluate the processes, timelines and guidance needed to help ensure a safe and healthy environment."