Perfect Display Technology Security Surveillance Monitors
(60)
Browse Security Surveillance Monitors
Security monitor products updated recently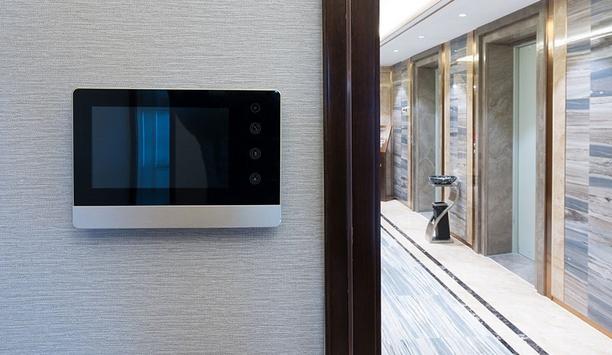 Video Intercoms For A Smarter, Safer Workspace
Though many office workers across the globe have found themselves working remotely for the past year, we are seeing a bit of a silver lining, as vaccine rollouts hint at a return to some pre-pandemic sense of normalcy. However, while some of us might opt for a fully-remote work life, others are anticipating a hybrid solution. Even before the pandemic, offices were taking a new, more open layout approach—moving past the days of cubicles and small office configurations. Going forward, offices and other workspaces will be tasked with supporting a hybrid work solution, as well as increasing hygiene measures. Video intercom solution This is where an IP video intercom solution can assist. Below are four ways they can help usher in a smarter, safer work environment: Video intercoms assist in creating a more hygienic work environment - The outbreak of COVID-19 has raised awareness of germs and just how easily a virus can be transmitted by face-to-face contact. Germ barriers are popping up in many aspects of our daily lives, where we were not likely to see them before Unfortunately, the door is also the easiest of these germ barriers to breach As such, we're becoming accustomed to seeing plexiglass barriers at restaurants, grocery stores, and even coffee shops. However, many don't realize that one of the best germ barriers is a simple door. Unfortunately, the door is also the easiest of these germ barriers to breach. All it takes is a knock or a doorbell ring to make us open our germ barrier and be face-to-face with whomever is on the other side. Increasing hygiene safety A simple step to increase hygiene safety and visitor security in commercial buildings and workspaces is an IP video intercom. Installing a video intercom will allow staff to see and speak with visitors without breaching that all-important germ barrier. A video intercom system provides a first line of defense, enabling the user to visually confirm the identity of the person on the other side of the door first before granting access. It can also be used to make sure proper procedures are being followed before a person is allowed to enter, such as using hand sanitizer, wearing a mask, and following social distancing guidelines. Basic security needs A major topic of conversation the past year has been how to manage occupancy in all facilities Video intercoms for occupancy management and basic security - A major topic of conversation the past year has been how to manage occupancy in all facilities—ranging from grocery stores and retail shops to restaurants and commercial buildings. Workspaces and offices are no exception. A video intercom provides a quick and convenient method of seeing who, or what, is on the unsecure side of the door before opening. For basic security needs, if a business has a door opening into an alley, a video intercom would be used to ensure no one is waiting outside to force their way in when the door is opened. Personal protection equipment Such solutions can also be used to ensure a person is carrying proper credentials, or wearing proper personal protection equipment (PPE), before entering a sensitive area. For example, if a lab has a room which can only be accessed by two persons at a time wearing specific protective gear, a video intercom could ensure each person is properly equipped, before allowing access that particular room. Additionally, for office or workspaces that have shared common areas, such as a cafeteria, gym or even conference rooms, managing access to these spaces will remain a priority, especially with post-pandemic restrictions in place. Video intercoms are a comprehensive safety and security tool for any workspace Deliveries of packages, work-related materials, or even food are common in any office or workspace. Video intercoms can assist in facilitating safe deliveries by visually and audibly confirming the identity of the individual. The visitor could be your next big client, your lunch delivery, a fellow employee with a faulty access card, or your mail. Video intercoms are a comprehensive safety and security tool for any workspace. Visitor management systems Video intercoms provide a cost-effective solution in small to mid-sized office facilities - One significant advantage of video intercom systems is the variety of applications available. Systems range from simple one-to-one video intercoms, to buzz-in systems, to full-fledged visitor management systems in mixed-use buildings. While they might lack the resources and manpower many enterprises have, small-to medium-sized offices can also take steps to ensure the safety of their staff and customers. Like any business, controlling who comes into the building is a primary way of maintaining safety. Video intercoms work in conjunction with access control systems to provide an identifying view of visitors or employees with lost or missing credentials. They allow staff to both see and hear those on the unsecured side of the door to determine intent before granting access. Most quality video intercoms will provide a clear enough image to allow an identification card to be read by holding it close to the lens, adding another opportunity to verify identity. Touchless intercom activation One major trend is the option of providing a touchless door activation Video intercoms provide a touchless option - Even prior to COVID-19, one major trend is the option of providing a touchless door activation or touchless intercom activation of a video intercom for those without proper credentials. Though touchless isn't a new solution to the access control market, the pandemic introduced a renewed focus on these types of solutions to provide hygienic access to visitors. For offices and other workspaces looking to make investments into post-pandemic solutions to assist in reopening, touchless can support these efforts. When it comes to smart, secure workspaces, many people think instantly of cameras or monitors, access control, and alarm systems. Proper access credentials However, video intercoms are often the missing piece of a building's security puzzle. A video intercom provides an identifying view that is not always available from a camera covering a large area. They allow those without proper access credentials a method of requesting entry, and just like cameras, they can be activated by alarms to allow staff to clearly see and communicate. If a workspace or office is important enough to be secure, it's important enough to be sure of who is there before the door is opened. In 2021, it's not enough to ensure the physical security of your staff and visitors, but also to ensure they are accessing a hygienic environment. Video intercoms provide that security and peace of mind.
How To Build An Insider Threat Program
Insider threat programs started with counter-espionage cases in the government. Today, insider threat programs have become a more common practice in all industries, as companies understand the risks associated with not having one. To build a program, you must first understand what an insider threat is. An insider threat is an employee, contractor, visitor or other insider who have been granted physical or logical access to a company that can cause extensive damage. Damage ranges from emotional or physical injury, to personnel, financial and reputational loss to data loss/manipulation or destruction of assets. Financial and confidential information While malicious insiders only make up 22% of the threats, they have the most impact on an organization Most threats are derived from the accidental insider. For example, it's the person who is working on a competitive sales pitch on an airplane and is plugging in financial and confidential information. They are working hard, yet their company's information is exposed to everyone around them. Another type of insider, the compromised insider, is the person who accidentally downloaded malware when clicking on a fake, urgent email, exposing their information. Malicious insiders cause the greatest concerns. These are the rogue employees who may feel threatened. They may turn violent or take action to damage the company. Or you have the criminal actor employees who are truly malicious and have been hired or bribed by another company to gather intel. Their goal is to gather data and assets to cause damage for a specific purpose. While malicious insiders only make up 22% of the threats, they have the most impact on an organization. They can cause brand and financial damage, along with physical and mental damage. Insider threat program Once you determine you need an insider threat program, you need to build a business case and support it with requirements. Depending on your industry, you can start with regulatory requirements such as HIPAA, NERC CIP, PCI, etc. Talk to your regulator and get their input. Everyone needs to be onboard, understand the intricacies of enacting a program Next, get a top to bottom risk assessment to learn your organization's risks. A risk assessment will help you prioritize your risks and provide recommendations about what you need to include in your program. Begin by meeting with senior leadership, including your CEO to discuss expectations. Creating an insider threat program will change the company culture, and the CEO must understand the gravity of his/her decision before moving forward. Everyone needs to be onboard, understand the intricacies of enacting a program and support it before its implemented. Determining the level of monitoring The size and complexity of your company will determine the type of program needed. One size does not fit all. It will determine what technologies are required and how much personnel is needed to execute the program. The company must determine what level of monitoring is needed to meet their goals. After the leadership team decides, form a steering committee that includes someone from legal, HR and IT. Other departments can join as necessary. This team sets up the structure, lays out the plan, determines the budget and what type of technologies are needed. For small companies, the best value is education. Educate your employees about the program, build the culture and promote awareness. Teach employees about the behaviors you are looking for and how to report them. Behavioral analysis software Every company is different and you need to determine what will gain employee support The steering committee will need to decide what is out of scope. Every company is different and you need to determine what will gain employee support. The tools put in place cannot monitor employee productivity (web surfing). That is out of scope and will disrupt the company culture. What technology does your organization need to detect insider threats? Organizations need software solutions that monitor, aggregate and analyze data to identify potential threats. Behavioral analysis software looks at patterns of behavior and identifies anomalies. Use business intelligence/data analytics solutions to solve this challenge. This solution learns the normal behavior of people and notifies security staff when behavior changes. This is done by setting a set risk score. Once the score crosses a determined threshold, an alert is triggered. Case and incident management tools Predictive analytics technology reviews behaviors and identifies sensitive areas of companies (pharmacies, server rooms) or files (HR, finance, development). If it sees anomalous behavior, it can predict behaviours. It can determine if someone is going to take data. It helps companies take steps to get ahead of bad behavior. If an employee sends hostile emails, they are picked up and an alert is triggered User sentiment detection software can work in real time. If an employee sends hostile emails, they are picked up and an alert is triggered. The SOC and HR are notified and security dispatched. Depending on how a company has this process set-up, it could potentially save lives. Now that your organization has all this data, how do you pull it together? Case and incident management tools can pool data points and create threat dashboards. Cyber detection system with access control An integrated security system is recommended to be successful. It will eliminate bubbles and share data to see real-time patterns. If HR, security and compliance departments are doing investigations, they can consolidate systems into the same tool to have better data aggregation. Companies can link their IT/cyber detection system with access control. Deploying a true, integrated, open system provides a better insider threat program. Big companies should invest in trained counterintelligence investigators to operate the program. They can help identify the sensitive areas, identify who the people are that have the most access to them, or are in a position to do the greatest amount of harm to the company and who to put mitigation plans around to protect them. They also run the investigations. Potential risky behavior Using the right technology along with thorough processes will result in a successful program You need to detect which individuals are interacting with information systems that pose the greatest potential risk. You need to rapidly and thoroughly understand the user's potential risky behavior and the context around it. Context is important. You need to decide what to investigate and make it clear to employees. Otherwise you will create a negative culture at your company. Develop a security-aware culture. Involve the crowd. Get an app so if someone sees something they can say something. IT should not run the insider threat program. IT is the most privileged department in an organization. If something goes wrong with an IT person, they have the most ability to do harm and cover their tracks. They need to be an important partner, but don't let them have ownership and don't let their administrators have access. Educating your employees and creating a positive culture around an insider threat program takes time and patience. Using the right technology along with thorough processes will result in a successful program. It's okay to start small and build.
The Benefits Of An Integrated Security System
Today, the world is connected like never before. Your watch is connected to your phone, which is connected to your tablet and so on. As we've begun to embrace this 'smart' lifestyle, what we're really embracing is the integration of systems. Why do we connect our devices? The simplest answer is that it makes life easier. But, if that's the case, why stop at our own personal devices? Connection, when applied to a business' operations, is no different: it lowers effort and expedites decision making. Integrating security systems Systems integration takes the idea of connected devices and applies it to an enterprise Systems integration takes the idea of connected devices and applies it to an enterprise, bringing disparate subcomponents into a single ecosystem. This could mean adding a new, overarching system to pull and collect data from existing subsystems, or adapting an existing system to serve as a data collection hub. Regardless of the method, the purpose is to create a single, unified view. Ultimately, it's about simplifying processes, gaining actionable insights into operations and facilitating efficient decision-making. Although integration is becoming the new norm in other areas of life, businesses often opt out of integrating security systems because of misconceptions about the time and resources required to successfully make the change. So, instead of a streamlined operation, the various security systems and devices are siloed, not communicating with each other and typically being run by different teams within an organization. Time-Intensive process When systems are not integrated, companies face a wide range of risks driven by a lack of transparency and information sharing, including actual loss of property or assets. For example, a team in charge of access control is alerted to a door being opened in the middle of the night but can't see what exactly is taking place through video surveillance. Without integrated systems they have no way of knowing if it was a burglar, an equipment malfunction or a gust of wind. Without integration between systems and teams, the ability to quickly put the right pieces in front of decision makers is missing. Instead, the team would have to go back and manually look for footage that corresponds with the time a door was open to figure out which door it was, who opened it and what happened after, which can be a time-intensive process. Integrating access control and surveillance systems Theft and vandalism occur quickly, meaning systems and users must work faster in order to prevent it This slowed response time adds risk to the system. Theft and vandalism occur quickly, meaning systems and users must work faster in order to prevent it. Security systems can do more than communicate that theft or vandalism occurred. Properly integrated, these systems alert users of pre-incident indicators before an event happens or deter events altogether. This gives teams and decision makers more time to make effective decisions. Integrating access control and surveillance systems allows for a more proactive approach. If a door is opened when it's not supposed to be, an integrated system enables users to quickly see what door was opened, who opened it and make a quick decision. Integrated solutions are more effective, more efficient and help drive cost-saving decisions. Ideally, companies should establish integrated solutions from the start of operations. This allows companies to anticipate problems and adjust accordingly instead of reacting after an incident has occurred. Security camera system Although starting from the beginning is the best way to ensure comprehensive security, many companies have existing security systems, requiring integration and implementation to bring them together. Typically, companies with established security systems worry about the impact to infrastructure requirements. Is additional infrastructure necessary? How and where should it be added? What financial or human resources are required? These concerns drive a mentality that the benefits gained from an integrated solution aren't worth the costs of implementation. Thankfully, this is becoming less of a problem as security providers, like Twenty20™ Solutions, work to offer adaptable solutions. With flexible options, operators don't worry about adding or replacing infrastructure to align with a provider's model. This allows users to monitor camera footage and gate traffic from one system If a company has an existing security camera system, but identifies a need for access control, a modern integrated solution provider can supply the gates for access points and equip the gates and cameras with the technology to connect the two. This allows users to monitor camera footage and gate traffic from one system. This model also spares operators additional costs by using a sole vendor for supplemental needs. Overall management of security While a single, unified system is beneficial for cost saving, it can also help the overall management of security. The ability to view all operating systems in one dashboard allows security personnel to manage a site from any location, reducing the expense and effort required to manage a system. The mobile world today means security directors no longer need to be in a centralized operations center to see alerts and make decisions. This simplifies processes by allowing users to quickly see an alert, pull up a camera, delete a user or check an access log from a phone. Modern networks are secure and accessible to those with permissions, without requiring those users to be physically present. Consolidating security systems is the first step companies can take toward streamlining work, information and costs. The next step is integrating all sites, both remote and on-grid. Energy and communication technology The integration of sites and systems turns mountains of data and information into actionable intelligence Traditional methods demanded two systems: one for on-grid facilities and another for off-grid locations. With advancements in energy and communication technology, the need for multiple systems is gone. Data from remote sites can be safely and securely fed into an existing system. These remote locations may gather, distribute and manage data in a different manner than a connected system due to the cost of transmission via remote connections (i.e., cellular or satellite connection). The end result, however, is a consistent and holistic view of operations for the decision maker. The integration of sites and systems turns mountains of data and information into actionable intelligence. With connected devices monitoring occurrences at individual sites, as well as events across locations, the data tells a story that is unhindered by operational silos or physical space. Identifying patterns and trends Instead of providing 10 hours-worth of footage that may or may not be relevant, system analytics can provide users with the specific set of information they need. Incidents once discarded as 'one-off' events can now be analyzed and data-mapped to identify patterns and trends, directing future resources to the most critical areas first. Consumers are increasingly expecting everything they need to be right where they need it – and businesses are right behind them. The current generation of security professionals are increasingly expecting the simplicity of their everyday personal tasks to be mirrored in enterprise systems, which means giving them the ability to see what matters in one place. A unified system can provide just that, a single view to help simplify processes, promote cost saving and accelerate decision making.
How Does The IT Department Influence Security Purchases?
In recent years, information technology (IT) departments at end user companies have often been seen as adversaries of traditional security departments – or, at least, as a thorn in their side. One of the issues is territorial: As physical security products have migrated to use of Internet protocols and the network infrastructure, the IT and security departments have clashed – erm… make that interacted – more and more often. New realities such as cybersecurity have made it critical that the two entities work in harmony, and IT professionals often provide useful insights into product selection, among other issues. We asked this week's Expert Panel Roundtable: What is the influence of the IT department on security purchases at an end user company?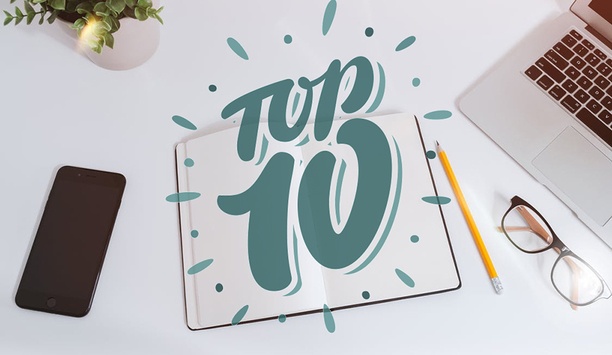 10 Security Market Players Share Their Top Professional Advice
Technology, products and services are vital to the security market, but so are the people behind them. This year, SourceSecurity.com has been highlighting some of the key characters who make up the security market. Along the way, we've discovered a broad spectrum of experiences and viewpoints that make up the industry. Many of the most insightful responses were to the question: What is the best professional advice you have received (and from whom)? Don't underestimate yourself, says Don Erickson, CEO of the Security Industry Association Scott Brothers, Executive Vice President of Corporate Development, Oncam Listen, listen and listen some more. Which continues to take real training because of my passion over spilling into a "need to be heard" when really, I should be listening. It's a trait I continually work on and seek feedback on. Listening for me equals learning and the best ideas sometimes come from the unexpected voice in the room. The open environment we cultivate at Oncam really promotes this kind of interaction at all levels. Don Erickson, CEO of the Security Industry Association Don't underestimate yourself. John Stroia who is a former chairman of SIA and presently the president of Hamilton was literally the first person who encouraged me to apply for the CEO role at SIA. I was perfectly content handling government relations at the time the position opened. I also hadn't aspired to the role. John actively encouraged me to go for it despite my reservations about whether I was ready for it. Liam McShane, Sales Director at Perfect Display Technology Take whatever chances come along. It's much better to regret something you did than something you didn't do! (From a mentor at my first financial services company) Return all calls as soon as possible and no later than the end of each day, advises Scott Schafer Eddie Reynolds, President & CEO of Iluminar Many of my childhood friends' parents would always say to me, "If no one wants to give you an opportunity, create your own." Scott Schafer, Chairman-elect of the Security Industry Association My father was in the major appliance industry and showed by example the importance of outworking your competitor. He also made sure to return all calls as soon as possible and no later than the end of each day. Kim Loy, Director of Marketing at Vanderbilt Industries The best advice I have received is that we are only in competition with ourselves. If we strive to always improve our knowledge and performance, success will follow. That there are no boundaries, we are all capable of doing anything we strive to do as long as we don't set limits for ourselves. This advice is something that I heard from a very young age and grew up completely believing – it came from my dad, Chuck Robinson. Thomas J. Langer, President of ASIS International From my father and totally by accident. He was 60 and learning computer aided design which was making his drafting table obsolete. I asked him why, at 60, do that now? His response was that he doesn't get to choose where advancements take his profession. I have never forgotten that and therefore never settled for the status quo. Change and advancement are a constant in everything. You have to have a work life balance and be resilient in order to manage the ups and downs of business and your career Thomas Cook, Vice President of Sales at Hanwha Techwin America My first manager, Marty Meyer, told me when to keep emotion out of everything you do at work; especially when you are negotiating and presenting your side or case. Fredrik Nilsson, Vice President of the Americas at Axis Communications My manager, Bodil Sonesson, VP of Global Sales at Axis has given me great advice over the years. She says that your career "is a marathon not a sprint," meaning, in order to be successful long-term you have to have a work life balance and be resilient in order to manage the ups and downs of business and your career. Kenneth Hune Petersen, Chief Sales and Marketing Officer of Milestone Systems Flemming Tamstorf, CEO of my former company, showed me by example that you should never tell anyone "See, I told you so." He never did it himself. If you play to the limit, there is a risk that you will fail. If you're taking a risk, things can go wrong. And he never said "I told you so."
Are Your Surveillance Monitors Prepared For The Latest Video Technology Developments?
Everybody has been hooked on the discussions about Analog HD or IP systems, but shouldn't we really be thinking about WiFi and 5G connectivity, removing the need for expensive cabling? Are wireless networks secure enough? What is the potential range? Even the basic question about whether or not the network is capable of transferring the huge (and growing) amount of data required for High Res Video, which will soon be quadrupled with the advent of 4K and higher resolutions. The Future Of Video Surveillance Monitors We have seen a massive uptake in 4K monitors in the security industry. While they have been relatively common in the consumer market, they are only now beginning to really take off in the CCTV market, and the advances in Analog HD and IP technology mean that 4K is no longer the limited application technology it was just a few years ago. Relatively easy and inexpensive access to huge amounts of storage space, either on physical storage servers or in the cloud, both of which have their own positives and negatives, have really helped with the adoption of 4K. Having said that the consensus seems to be, at least where displays are concerned, there is very little need for any higher resolution. So, where next for monitors in CCTV? 8K monitors are present, but are currently prohibitively expensive, and content is in short supply (although the Japanese want to broadcast the Tokyo Olympics in 8K in 2020). Do we really need 8K and higher displays in the security industry? In my own opinion, not for anything smaller than 100-150+ inches, as the pictures displayed on a 4K resolution monitor are photo realistic without pixilation on anything I've seen in that range of sizes. The consensus seems to be, at least where displays are concerned, there is very little need for any higher resolution Yes, users many want ultra-high resolution video recording in order to capture every minute detail, but I feel there is absolutely no practical application for anything more than 4K displays below around 120", just as I feel there is no practical application for 4K resolution below 24". The higher resolution camera images can be zoomed in and viewed perfectly well on FHD and 4K monitors. That means there has to be development in other areas. Developments In WiFi And 5G What we have started to see entering the market are Analog HD and IP RJ45 native input monitors. While you would be forgiven for thinking they are very similar, there are in fact some huge differences. The IP monitors are essentially like All-In-One Android based computers, capable of running various versions of popular VMS software and some with the option to save to onboard memory or external drives and memory cards. These are becoming very popular with new smaller (8-16 camera) IP installs as they basically remove the need for an NVR or dedicated storage server. Developments in the area of WiFi and 5G connectivity are showing great promise of being capable of transferring the amount of data generated meaning the next step in this market would maybe be to incorporate wireless connectivity in the IP monitor and camera setup. This brings its own issues with data security and network reliability, but for small retail or commercial systems where the data isn't sensitive it represents a very viable option, doing away with both expensive installation of cabling and the need for an NVR. Larger systems would in all likelihood be unable to cope with the sheer amount of data required to be transmitted over the network, and the limited range of current wireless technologies would be incompatible with the scale of such installs, so hard wiring will still be the best option for these for the foreseeable future. There will be a decline in the physical display market as more development goes into Augmented and Virtual Reality Analog HD Options Analog HD options have come a long way in a quite short time, with the latest developments able to support over 4MP (2K resolution), and 4K almost here. This has meant that for older legacy installations the systems can be upgraded with newer AHD/TVI/CVI cameras and monitors while using existing cabling. The main benefit of the monitors with native AHD/TVI/CVI loopthrough connections is their ability to work as a spot monitor a long distance from the DVR/NVR. While co-axial systems seem to be gradually reducing in number there will still be older systems in place that want to take advantage of the benefits of co-axial technology, including network security and transmission range. Analog technologies will eventually become obsolete, but there is still much to recommend them for the next few years. Analogue technologies will eventually become obsolete, but there is still much to recommend them for the next few years Another more niche development is the D2IP monitor, which instead of having IP input has HDMI input and IP output, sending all activity on the screen to the NVR. This is mainly a defense against corporate espionage, fraud and other sensitive actions. While this has limited application those who do need it find it a very useful technology, but it's very unlikely to become mainstream in the near future. Augmented Reality And Virtual Reality Does the monitor industry as a whole have a future? In the longer term (decades rather than years) there will definitely be a decline in the physical display market as more and more development goes into AR (Augmented Reality or Mixed Reality depending on who's definition you want to take) and VR (Virtual Reality). Currently AR is limited to devices such as smartphones (think Pokémon Go) and eyewear, such as the ill-fated Google Glass, but in the future, I think we'll all have optical implants (who doesn't want to be The Terminator or RoboCop?), allowing us to see whatever we decide we want to as an overlay on the world around us, like a high-tech HUD (Heads Up Display). VR on the other hand is fully immersive, and for playback or monitoring of camera feeds would provide a great solution, but lacks the ability to be truly useful in the outside world the way that AR could be. Something not directly related to the monitor industry, but which has a huge effect on the entire security industry is also the one thing I feel a lot of us have been oblivious to is the introduction of quantum computers, which we really need to get our heads around in the medium to long term. Most current encryption technology will be rendered useless overnight when quantum computers become more widespread. So, where does that leave us? Who will be the most vulnerable? What can we do now to mitigate the potential upheaval? All I can say for sure is that smarter people than me need to be working on that, alongside the development of the quantum computer itself. Newer methods of encryption are going to be needed to deal with the massive jump in processing power that comes with quantum. I'm not saying it will happen this year, but it is definitely on the way and something to be planned for.
Related white papers
Ensuring Cybersecurity Of Video
Market Report: Cannabis At A Glance
Lawrence, Massachusetts Deploys FLIR Video System For Safety