Hikvision Security Surveillance Monitors
(50)
Browse Security Surveillance Monitors
Security monitor products updated recently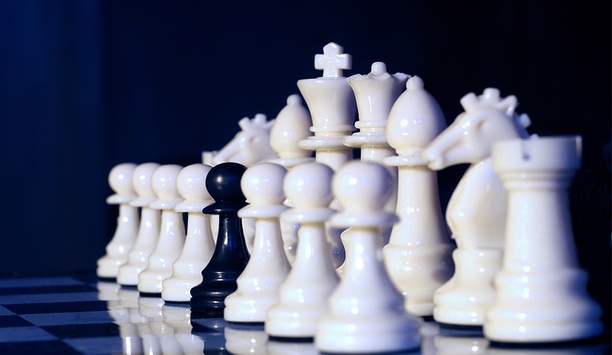 How To Build An Insider Threat Program
Insider threat programs started with counter-espionage cases in the government. Today, insider threat programs have become a more common practice in all industries, as companies understand the risks associated with not having one. To build a program, you must first understand what an insider threat is. An insider threat is an employee, contractor, visitor or other insider who have been granted physical or logical access to a company that can cause extensive damage. Damage ranges from emotional or physical injury, to personnel, financial and reputational loss to data loss/manipulation or destruction of assets. Financial and confidential information While malicious insiders only make up 22% of the threats, they have the most impact on an organization Most threats are derived from the accidental insider. For example, it's the person who is working on a competitive sales pitch on an airplane and is plugging in financial and confidential information. They are working hard, yet their company's information is exposed to everyone around them. Another type of insider, the compromised insider, is the person who accidentally downloaded malware when clicking on a fake, urgent email, exposing their information. Malicious insiders cause the greatest concerns. These are the rogue employees who may feel threatened. They may turn violent or take action to damage the company. Or you have the criminal actor employees who are truly malicious and have been hired or bribed by another company to gather intel. Their goal is to gather data and assets to cause damage for a specific purpose. While malicious insiders only make up 22% of the threats, they have the most impact on an organization. They can cause brand and financial damage, along with physical and mental damage. Insider threat program Once you determine you need an insider threat program, you need to build a business case and support it with requirements. Depending on your industry, you can start with regulatory requirements such as HIPAA, NERC CIP, PCI, etc. Talk to your regulator and get their input. Everyone needs to be onboard, understand the intricacies of enacting a program Next, get a top to bottom risk assessment to learn your organization's risks. A risk assessment will help you prioritize your risks and provide recommendations about what you need to include in your program. Begin by meeting with senior leadership, including your CEO to discuss expectations. Creating an insider threat program will change the company culture, and the CEO must understand the gravity of his/her decision before moving forward. Everyone needs to be onboard, understand the intricacies of enacting a program and support it before its implemented. Determining the level of monitoring The size and complexity of your company will determine the type of program needed. One size does not fit all. It will determine what technologies are required and how much personnel is needed to execute the program. The company must determine what level of monitoring is needed to meet their goals. After the leadership team decides, form a steering committee that includes someone from legal, HR and IT. Other departments can join as necessary. This team sets up the structure, lays out the plan, determines the budget and what type of technologies are needed. For small companies, the best value is education. Educate your employees about the program, build the culture and promote awareness. Teach employees about the behaviors you are looking for and how to report them. Behavioral analysis software Every company is different and you need to determine what will gain employee support The steering committee will need to decide what is out of scope. Every company is different and you need to determine what will gain employee support. The tools put in place cannot monitor employee productivity (web surfing). That is out of scope and will disrupt the company culture. What technology does your organization need to detect insider threats? Organizations need software solutions that monitor, aggregate and analyze data to identify potential threats. Behavioral analysis software looks at patterns of behavior and identifies anomalies. Use business intelligence/data analytics solutions to solve this challenge. This solution learns the normal behavior of people and notifies security staff when behavior changes. This is done by setting a set risk score. Once the score crosses a determined threshold, an alert is triggered. Case and incident management tools Predictive analytics technology reviews behaviors and identifies sensitive areas of companies (pharmacies, server rooms) or files (HR, finance, development). If it sees anomalous behavior, it can predict behaviours. It can determine if someone is going to take data. It helps companies take steps to get ahead of bad behavior. If an employee sends hostile emails, they are picked up and an alert is triggered User sentiment detection software can work in real time. If an employee sends hostile emails, they are picked up and an alert is triggered. The SOC and HR are notified and security dispatched. Depending on how a company has this process set-up, it could potentially save lives. Now that your organization has all this data, how do you pull it together? Case and incident management tools can pool data points and create threat dashboards. Cyber detection system with access control An integrated security system is recommended to be successful. It will eliminate bubbles and share data to see real-time patterns. If HR, security and compliance departments are doing investigations, they can consolidate systems into the same tool to have better data aggregation. Companies can link their IT/cyber detection system with access control. Deploying a true, integrated, open system provides a better insider threat program. Big companies should invest in trained counterintelligence investigators to operate the program. They can help identify the sensitive areas, identify who the people are that have the most access to them, or are in a position to do the greatest amount of harm to the company and who to put mitigation plans around to protect them. They also run the investigations. Potential risky behavior Using the right technology along with thorough processes will result in a successful program You need to detect which individuals are interacting with information systems that pose the greatest potential risk. You need to rapidly and thoroughly understand the user's potential risky behavior and the context around it. Context is important. You need to decide what to investigate and make it clear to employees. Otherwise you will create a negative culture at your company. Develop a security-aware culture. Involve the crowd. Get an app so if someone sees something they can say something. IT should not run the insider threat program. IT is the most privileged department in an organization. If something goes wrong with an IT person, they have the most ability to do harm and cover their tracks. They need to be an important partner, but don't let them have ownership and don't let their administrators have access. Educating your employees and creating a positive culture around an insider threat program takes time and patience. Using the right technology along with thorough processes will result in a successful program. It's okay to start small and build.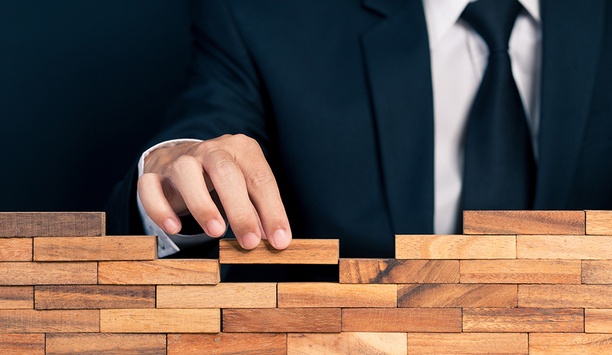 The Benefits Of An Integrated Security System
Today, the world is connected like never before. Your watch is connected to your phone, which is connected to your tablet and so on. As we've begun to embrace this 'smart' lifestyle, what we're really embracing is the integration of systems. Why do we connect our devices? The simplest answer is that it makes life easier. But, if that's the case, why stop at our own personal devices? Connection, when applied to a business' operations, is no different: it lowers effort and expedites decision making. Integrating security systems Systems integration takes the idea of connected devices and applies it to an enterprise Systems integration takes the idea of connected devices and applies it to an enterprise, bringing disparate subcomponents into a single ecosystem. This could mean adding a new, overarching system to pull and collect data from existing subsystems, or adapting an existing system to serve as a data collection hub. Regardless of the method, the purpose is to create a single, unified view. Ultimately, it's about simplifying processes, gaining actionable insights into operations and facilitating efficient decision-making. Although integration is becoming the new norm in other areas of life, businesses often opt out of integrating security systems because of misconceptions about the time and resources required to successfully make the change. So, instead of a streamlined operation, the various security systems and devices are siloed, not communicating with each other and typically being run by different teams within an organization. Time-Intensive process When systems are not integrated, companies face a wide range of risks driven by a lack of transparency and information sharing, including actual loss of property or assets. For example, a team in charge of access control is alerted to a door being opened in the middle of the night but can't see what exactly is taking place through video surveillance. Without integrated systems they have no way of knowing if it was a burglar, an equipment malfunction or a gust of wind. Without integration between systems and teams, the ability to quickly put the right pieces in front of decision makers is missing. Instead, the team would have to go back and manually look for footage that corresponds with the time a door was open to figure out which door it was, who opened it and what happened after, which can be a time-intensive process. Integrating access control and surveillance systems Theft and vandalism occur quickly, meaning systems and users must work faster in order to prevent it This slowed response time adds risk to the system. Theft and vandalism occur quickly, meaning systems and users must work faster in order to prevent it. Security systems can do more than communicate that theft or vandalism occurred. Properly integrated, these systems alert users of pre-incident indicators before an event happens or deter events altogether. This gives teams and decision makers more time to make effective decisions. Integrating access control and surveillance systems allows for a more proactive approach. If a door is opened when it's not supposed to be, an integrated system enables users to quickly see what door was opened, who opened it and make a quick decision. Integrated solutions are more effective, more efficient and help drive cost-saving decisions. Ideally, companies should establish integrated solutions from the start of operations. This allows companies to anticipate problems and adjust accordingly instead of reacting after an incident has occurred. Security camera system Although starting from the beginning is the best way to ensure comprehensive security, many companies have existing security systems, requiring integration and implementation to bring them together. Typically, companies with established security systems worry about the impact to infrastructure requirements. Is additional infrastructure necessary? How and where should it be added? What financial or human resources are required? These concerns drive a mentality that the benefits gained from an integrated solution aren't worth the costs of implementation. Thankfully, this is becoming less of a problem as security providers, like Twenty20™ Solutions, work to offer adaptable solutions. With flexible options, operators don't worry about adding or replacing infrastructure to align with a provider's model. This allows users to monitor camera footage and gate traffic from one system If a company has an existing security camera system, but identifies a need for access control, a modern integrated solution provider can supply the gates for access points and equip the gates and cameras with the technology to connect the two. This allows users to monitor camera footage and gate traffic from one system. This model also spares operators additional costs by using a sole vendor for supplemental needs. Overall management of security While a single, unified system is beneficial for cost saving, it can also help the overall management of security. The ability to view all operating systems in one dashboard allows security personnel to manage a site from any location, reducing the expense and effort required to manage a system. The mobile world today means security directors no longer need to be in a centralized operations center to see alerts and make decisions. This simplifies processes by allowing users to quickly see an alert, pull up a camera, delete a user or check an access log from a phone. Modern networks are secure and accessible to those with permissions, without requiring those users to be physically present. Consolidating security systems is the first step companies can take toward streamlining work, information and costs. The next step is integrating all sites, both remote and on-grid. Energy and communication technology The integration of sites and systems turns mountains of data and information into actionable intelligence Traditional methods demanded two systems: one for on-grid facilities and another for off-grid locations. With advancements in energy and communication technology, the need for multiple systems is gone. Data from remote sites can be safely and securely fed into an existing system. These remote locations may gather, distribute and manage data in a different manner than a connected system due to the cost of transmission via remote connections (i.e., cellular or satellite connection). The end result, however, is a consistent and holistic view of operations for the decision maker. The integration of sites and systems turns mountains of data and information into actionable intelligence. With connected devices monitoring occurrences at individual sites, as well as events across locations, the data tells a story that is unhindered by operational silos or physical space. Identifying patterns and trends Instead of providing 10 hours-worth of footage that may or may not be relevant, system analytics can provide users with the specific set of information they need. Incidents once discarded as 'one-off' events can now be analyzed and data-mapped to identify patterns and trends, directing future resources to the most critical areas first. Consumers are increasingly expecting everything they need to be right where they need it – and businesses are right behind them. The current generation of security professionals are increasingly expecting the simplicity of their everyday personal tasks to be mirrored in enterprise systems, which means giving them the ability to see what matters in one place. A unified system can provide just that, a single view to help simplify processes, promote cost saving and accelerate decision making.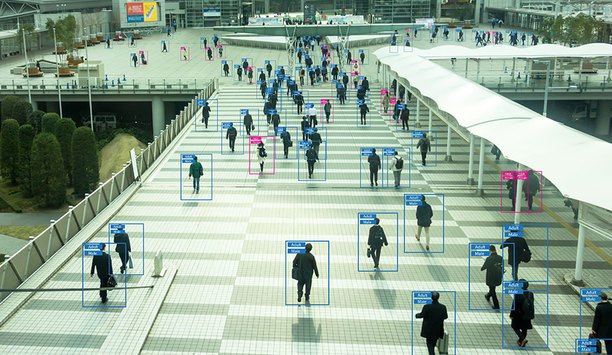 How Artificial Intelligence And Analytics Enhance Security And Performance
Artificial intelligence (AI) is improving everyday solutions, driving efficiency in ways we never imagined possible. From self-driving cars to intelligent analytics, the far-reaching impacts of Deep Learning-based technology empower human operators to achieve results more effectively while investing fewer resources and less time. By introducing AI, solutions are not merely powered by data, but they also generate valuable intelligence. Systems which were once leveraged for a narrow, dedicated purpose, can suddenly be engaged broadly across an organization, because the previously under-utilized data can be harnessed for enhancing productivity and performance. Video analytics software The video intelligence software processes and analyses video to detect all the people and objects that appear When it comes to physical security, for instance, video surveillance is a standard solution. Yet, by introducing AI-driven video analytics software, video data can be leveraged as intelligence in previously inaccessible ways. Here are some examples of how diverse organizations are using AI-based video intelligence solutions to enhance security and performance with searchable, actionable and quantifiable insights. Law enforcement relies on video surveillance infrastructure for extracting investigation evidence and monitoring people and spaces. Instead of manual video review and live surveillance – which is prone to human error and distraction – police can harness video content analysis to accelerate video investigations, enhance situational awareness, streamline real-time response, identify suspicious individuals and recognize patterns and anomalies in video. The video intelligence software processes and analyses video to detect all the people and objects that appear; identify, extract and classify them; and then index them as metadata that can be searched and referenced. Maintaining public safety For law enforcement, the ability to dynamically search video based on granular criteria is critical for filtering out irrelevant details and pinpointing objects of interest, such as suspicious persons or vehicles. Beyond accelerating video evidence review and extraction, police can leverage video analysis to configure sophisticated real-time alerts when people, vehicles or behaviors of interest are detected in video. Instead of actively monitoring video feeds, law enforcement can assess triggered alerts and decide how to respond. In this way, officers can also react faster to emergencies, threats and suspicious activity as it develops. Video analysis empowers cities to harness their video surveillance data as operational intelligence Empowering law enforcement to maintain public safety is important beyond the benefit of increasing security: A city with a reputation for effective, reliable law enforcement and enhanced safety is more likely to attract residents, visitors and new businesses, exponentially driving its economic development. Furthermore, in cities where law enforcement can work productively and quickly, time and human resources can be reallocated to fostering growth and building community. Video surveillance data Video analysis empowers cities to harness their video surveillance data as operational intelligence for optimizing city management and infrastructure. When video data is aggregated over time, it can be visualized into dashboards, heatmaps and reports, so operators can identify patterns and more seamlessly detect anomalous. A city could, for instance, analyze the most accident-prone local intersection and assess the traffic patterns to reveal details such as where cars are dwelling and pedestrians are walking; the directional flows of traffic; and the demographic segmentations of the objects detected: Are cars lingering in no-parking zones? Are pedestrians using designated crosswalks – is there a more logical location for the crosswalk or traffic light? Do vehicles tend to make illegal turns – should police proactively deter this behavior, or should the city plan new infrastructure that enables vehicles to safely perform these turns? Finally, does the rise in bike traffic warrant implementing dedicated biking lanes? With video intelligence, urban planners can answer these and other questions to facilitate local improvements and high quality of life. Video analysis empowers cities to harness their video surveillance data as operational intelligence Enhancing situational awareness Insight into traffic trends is also critical for transport companies, from public transit services to transportation hubs and airports. By leveraging the video insights about citywide traffic, public transit organizations can make data-driven decisions about scheduling and services. Analyzing video surveillance around bus stops, for instance, can help these companies understand the specific hours per day people tend to dwell around bus stops. Correlating this information with transactional data for each bus line, bus schedules can be optimized based on demand for individual bus lines, shortening waiting times for the most popular routes. Similarly, the traffic visualisations and activity heatmaps derived from the video of major transit hubs, such as international airports and central stations, can be beneficial for increasing security, enhancing situational awareness, identifying causes of congestion, improving throughput and efficiency and, ultimately, solving these inefficiencies to provide a streamlined customer experience for travellers. Large education campuses Campus law enforcement can leverage video data to increase situational awareness and public safety Much like a city, large education campuses have internal transportation services, residential facilities, businesses and law enforcement, and video content analysis can support the campus in intelligently managing each of those business units, while also providing video intelligence to these individual groups. Campus law enforcement can leverage video data to increase situational awareness and public safety, driving real-time responses with the ability to make informed assessments and accelerating post-event investigations with access to easily extractable video data. When campuses are expanding or developing additional infrastructure, they can plan new crosswalks, traffic lights, roads, buildings and entrances and exits based on comprehensive video intelligence. By understanding where pedestrians and vehicles dwell, walk, cross or even violate traffic laws, the campus can inform construction projects and traffic optimization. Countless business operations The campus can leverage video business intelligence to justify leasing pricing for different retailers across campusFinally, the campus can leverage video business intelligence to justify leasing pricing for different retailers across campus, demonstrating property values based on traffic trends that can be correlated with retailer point of sale data. Whether its empowering security, productivity or decision-making, the insights generated by AI-based technology can drive significant optimization – especially when data is fused and cross-referenced across smart sensors and systems for even deeper intelligence. In the case of AI-backed video analytics, diverse organizations can harness video surveillance impactfully and dynamically. Whereas once video technology investments could be justified for their security value – with the introduction of AI capabilities – procurement teams can evaluate these solutions for countless business operations, because they offer broadly valuable intelligence. And video surveillance and analytics is merely one example of AI-driven solutions' potential to disrupt business as we know it.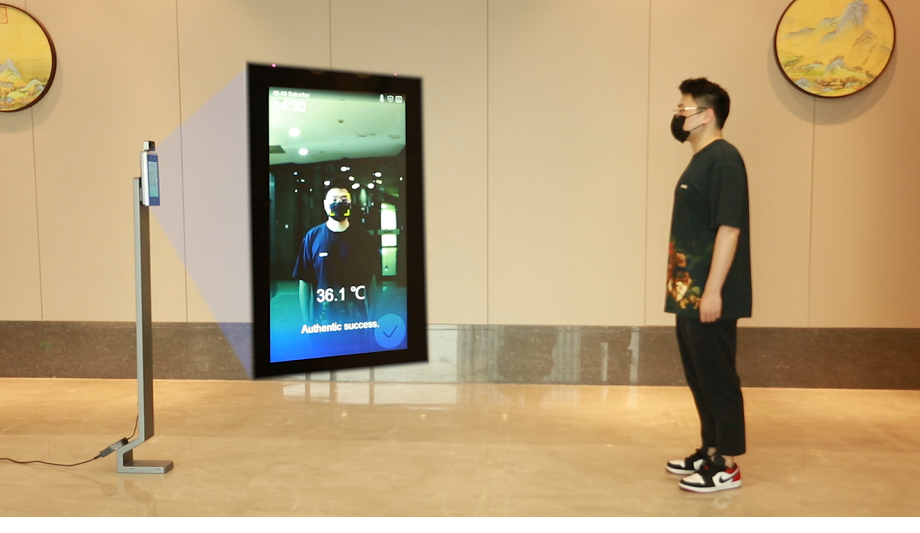 Hikvision Introduces MinMoe And Flow Control Solutions For Density Control, Temperature Screening, Mask Detection And Access Control
Businesses are now gradually reopening in many countries, and people can return to restaurants, office buildings, and public spaces. A safe reopening process will rely heavily on effective public health strategies, including increased testing for the virus, social distancing, occupancy restrictions, and cleaning and disinfection activities. In many countries, temperature measurement and the wearing of masks have been commonly made mandatory in both business and public environments. While social distancing and occupancy restrictions are considered necessary in public areas such as shopping malls and transportation hubs, workplaces like office buildings and industrial parks are looking for solutions featuring authorized entries with confidence. In lifting the restrictions for businesses and public areas, innovative video technologies can also help organizations meet and exceed health guidelines for safe and effective reopening. Temperature screening at entry The Centers for Disease Control and Prevention (CDC) in the United States, a very well-known public health organization, have issued new guidelines for reopening offices. The CDC advises daily health checks including temperature screenings before employees enter a workplace. To achieve this, security cameras equipped with thermographic video technology can be an effective tool for rapid and safe initial temperature screening. Applications include, for example, schools, industrial parks, hospitals, office buildings, malls and hotels, etc. Hikvision's temperature screening solutions offer various product types including installed thermographic cameras, handheld thermographic cameras, metal detector doors, and MinMoe access terminals that can be flexibly deployed for a wide range of applications. Video monitoring for mask compliance Wearing masks is recommended as a measure to contain respiratory droplets and protect the general public. Masks are also commonly included in worldwide health guidelines towards reopening. Store managers also need to identify and mitigate areas where shoppers may congregate Hence, compliance with this guideline has become crucial to many organizations. Video technology can help monitor the use of protective masks in clever and unobtrusive ways. AI algorithms can detect whether a person is wearing a mask. The system then triggers a pre-defined action if no mask is detected, such as, for example, a voice prompt or a link to an access system to deny entry. This provides a simple way to monitor the situation, or even to remind people of the rules. Hikvision's thermal and AcuSense cameras, as well as MinMoe temperature screening terminals are equipped to detect masks. A specialized interface on Hikvision's DeepinMind NVRs can also be used to visually display temperature and mask status together, making monitoring much easier. Crowd density control Social distancing plays an important role in "flattening the curve" in the spread of the coronavirus. These technologies use people counting and 3D modeling to measure the distance between people accurately In various countries, the recommended physical distancing might differ slightly, but maintaining a distance of a meter or more (3-6 feet) will remain a key recommendation of health authorities. In addition, store managers also need to identify and mitigate areas where shoppers may congregate, so as to ensure safe shopping spaces. Technologies incorporating social distancing and occupancy detection can be put into places like these to assist the process. Hikvision Flow Control Hikvision's Flow Control system utilizes highly accurate people counting technology. A clear, dynamic display and real-time alerts ensure pre-defined capacity thresholds are never exceeded, even in locations with multiple entrances and exits, such as, for example, shopping malls and supermarkets. Video solution provides the necessary features and functionalities to assist with the process of social distancing A digital sign can be integrated at entrance areas to display real-time occupancy data, as well as temperature and mask information, letting customers know when it is safe to enter premises. In waiting areas such as cash registers in supermarkets and indoor ATMs in malls, Hikvision's video solution provides the necessary features and functionalities to assist with the process of social distancing. These technologies use people counting and 3D modeling to measure the distance between people accurately. The exact measurement can be adjusted, well within the social distancing minimum separation guidelines. Touch-free access control Schools and workplaces have previously made use of traditional access control and time attendance systems such as ID card swiping, PIN codes, or fingerprint scans, which require staff and students to frequently touch shared surfaces. This only increases the risk of spreading infection. With touch-free access control terminals, organizations can not only eliminate the risk, but greatly enhance their daily operational efficiency. Hikvision's MinMoe temperature screening terminals unify temperature screening, mask detection, and access control & time attendance in one model. The system only grants entries when the guidelines are met, which is particularly useful in highly-populated workplaces like industrial parks and office buildings.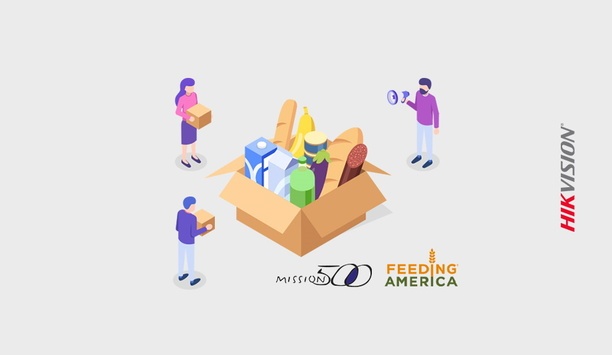 Hikvision USA Donates Funds To The Security Industry's COVID-19 Relief Response Project
Hikvision USA announces it is donating $5,000 to help kick off the Security Industry's COVID-19 Relief Response project, organized by Mission 500. Mission 500, a non-profit organization that works with the security industry to serve the needs of children and communities in crisis, has partnered with Feeding America, the largest domestic hunger-relief organization, with the goal of providing 'one million meals' to families in need across the U.S. Creating unprecedented uncertainty Hikvision's donation will be used as matching funds for the first $5,000 donated to the project. Please click here to learn more about Mission 500's 'Million Meal Challenge' and to make a donation. Hikvision is always happy to partner with Mission 500 and it is pleased to work with Feeding America for the first time. For every $1 donated, Feeding America is able to provide 10 meals to families through its network of 200 foodbanks. "The COVID-19 crisis has created unprecedented uncertainty. With schools closed and many people out of work, hunger is a dire problem in our communities," said Marianne Chew, Hikvision USA Director of Marketing. "Working together, we can make a difference. Hikvision USA is very grateful to have the opportunity to work with Mission 500, Feeding America, and others in the security industry to support children and families in need," she added. Showing collective strength Ken Gould, Chairman of the Board, Mission 500 said that the security industry has repeatedly shown its collective strength. "Hikvision's donation to this initiative will provide 50,000 meals to children and families across the US, and Hikvision is inviting the people and companies in the industry to match this, as the first step in reaching the one million meal mark." Every year Hikvision employees participate in numerous Mission 500 volunteer events including the Security 5/2K, the Puerto Rico service trip where Hikvision employees helped victims of Hurricane Maria rebuild their homes, and kit building events for Title 1 school children in Connecticut and Florida.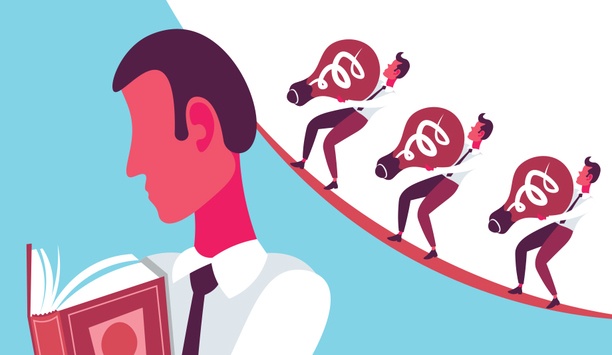 Our Top-10 Click-Worthy Articles in 2019 Highlighted Changing Industry Trends
The physical security industry is moving fast. Evolving risks, new technologies and business changes all converged and had a profound impact on the industry in 2019. Looking back at our top articles of the year – as measured by those that received the most "clicks" at our website – provides a decent summary of how the industry evolved this year. Timely and important issues in the security marketplace dominated our list of most-clicked-upon articles in 2019. In the world of digital publishing, it's easy to know what content resonates with the security market: our readers tell us with their actions; i.e., where they click. Let's look back at the Top 10 articles we posted in 2019 that generated the most page views. They are listed in order here with a brief excerpt. 1. Schneider Electric to Sell Pelco to Private Equity Firm Schneider entered exclusive negotiations with Transom Capital Group, a U.S.-based private equity firm, to sell the Pelco business unit. Pelco is a security industry stalwart and global specialist in the design, development, and delivery of end-to-end video surveillance solutions and services including cameras, recording and management systems software. 2. High-Tech Drones, Robots and Counter-Drone Solutions on Display From robots to drones to counter-drone solutions, a range of new technologies [was] displayed at ISC West 2019. The Unmanned Security Expo [included] a dedicated complimentary education theater for attendees offering sessions on a range of topics. Also included [were] demos of the best UAVs (unmanned aerial vehicles), UGVs (unmanned ground robotics and vehicles) and autonomous systems on the market. 3. Hikvision and Dahua Banned from Buying U.S. Exports In effect, inclusion on the "entities" list restricts the export of equipment to the two companies because of their alleged involvement in "human rights violations and abuses" related to a Chinese government campaign of repression, mass arbitrary detention, and high-technology surveillance against minority groups. Hikvision and Dahua have contracts to sell equipment that provides video surveillance capabilities in the Xinjiang Uighur Autonomous Region (XUAR) of China. 4. The many faces of today's facial recognition technology Used proportionately and responsibly, facial recognition can and should be a force for good. It has the ability to do a lot more to increase security in the future. From street crime to airport security, all the way through to helping those battling addiction, the technology can take security and operations to new heights. 5. Security Industry Trends to Be Led by Focus on Cyber Security In 2019 With a more open, connected environment come cyber-risk and data privacy concerns – which is why, in the Security Industry Association's 2019 Security Megatrends, cybersecurity's impact on the physical security industry ranks number one on the list. Cybersecurity is affecting all areas of the industry landscape, from security implementation to attracting top talent to the workforce. 6. Open Supervised Data Protocol (OSDP): The Gold Standard for Access Control Installations The Open Supervised Data Protocol (OSDP) is now the industry's gold standard for physical access control installations. It was designed to offer a higher level of security with more flexible options than the aging, de facto Wiegand wiring standard. OSDP, first introduced in 2011 by the Security Industry Association (SIA), continues to evolve with significant manufacturer input. 7. Honeywell Embracing AI, Reinvesting in Video Portfolio Although uses for artificial intelligence (AI) are still emerging in security, Honeywell sees an important role for AI in building a connected system to ensure the safety and security of a building, and more importantly, its occupants. AI allows end users to go beyond monitoring activity on a surface level to really understand the scene – from who exactly is in the area to what they might be doing. 8. A Secured Entrance Is the First Defense Against an Active Shooter What the majority of venues [of recent active shooter incidents] have in common is they all have a front entrance or chokepoint for anyone entering the facilities, which is why any active-shooter plan must include a strategy to secure that entry point. 9. Debunking the Myths of the Security of Access Control Systems One of the areas where we see continued confusion is around access control systems (ACS) that are deployed over networks, particularly in relation to mobile access, smart cards, and electronic locks. These technologies are often perceived as being less secure and therefore more vulnerable to attacks than older ACS systems or devices. In the interest of clearing up any confusion, it is important to provide good, reliable information. 10. At Chubb Fire and Security, Ethics is a Core Concept with Practical Impact Ethics discussions begin for employees at Chubb when they join the company; clear instructions about ethics are included as part of employee induction. There are nine modules of ethics training during employee orientation, and a discussion with an Ethics and Compliance Officer is part of the onboarding process.
Related white papers
Lawrence, Massachusetts Deploys FLIR Video System For Safety
Featured white papers
Building A Safe Ecosystem For Visitors Post COVID-19
Download
Smart Security Cameras: Excellence in Retail
Download
5 Reasons To Integrate Mobile Technology Into Your Security Solution
Download