Computar Surveillance Camera Lighting
(52)
Browse Surveillance Camera Lighting
Security camera lighting products updated recently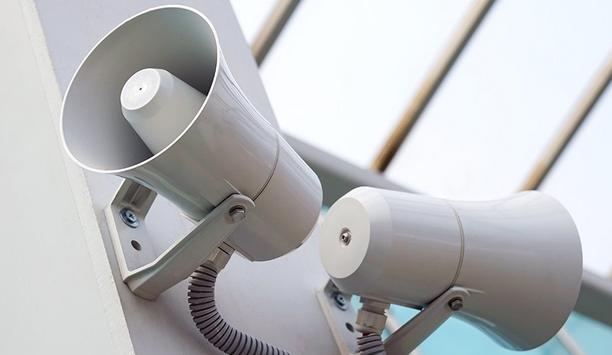 What Changes Has COVID-19 Bought To The Installation Of VA/PA Systems?
TOA Corporation (UK) Ltd discuss what changes COVID-19 has bought to the installation of VA/PA Systems and how the integration of IP has impacted on that. With a year and a half of global uncertainty, we have seen huge changes in what VA/PA systems will need to deliver in order to provide safe and robust solutions with advanced zone and directional messaging. The impact of COVID has pushed installers to re-think what end-users need long-term to manage any future changes in guidelines especially for large events and complex applications such as travel hubs and how the integration of IP will assist with installing safe systems in the future. Providing public announcements PA/VA has been one of the few parts of our industry that has remained consistent and buoyant during the lockdown. It has been the ideal time for public buildings to upgrade as restrictions did not apply to the construction industry and many installations were actually fast-tracked in the hope that when restrictions lifted commercial properties could open as quickly as possible. PA/VA has been one of the few parts of our industry that has remained consistent This was coupled with the knowledge that changes would have to be made to address the increased demand in providing public announcements outside the standard evacuation messages that most VA/PA have been traditionally used for and enable the impact of having to be flexible to deliver multiple messages. Flexible system management So what is changing? Leading in VA/PA is the availability of IP which enables more flexible system management. It allows installation/solution management engineers to offer remote access to complex systems from a central control room meaning that they can maintain and control systems from one hub and operate for multiple areas on large complex sites such as an airport or stadiums. This provides not only a better level of technical coverage across a whole site but also allows an engineer to monitor and fault find without the delay of waiting to being able to access a specific area. This is especially important for vulnerable applications such as schools and health facilities as it enables them to control and reduce the amount of interaction with engineers they need to give physical access to – therefore reducing risk. Potentially less maintenance This makes it more financially viable for both the end-user and the maintenance provider Long-term, IP also makes these systems much more cost-effective. For example, one engineer can manage a hub of multiple locations with potentially less maintenance call-out costs. This makes it more financially viable for both the end-user and the maintenance provider to justify the initial investment. With these systems being paramount to people's safety remote intervention allows for swift fault finding and problem resolution in a more effective response time and cost-effective way. To enable this the biggest development has been the integration between product manufacturers and software developers. They have been able to collaborate greatly to get products such a horn speakers to connect via industrial standard network protocols giving much greater flexibility in remote system management. Multi-Rack systems The technology involved in VA/PA, especially integrating with IP, has seen huge growth recently and we are involved in projects that involve multi-rack systems to enable controlled zone management and evacuation options with greater collaboration between integrators to get the systems to work effectively. VA/PA systems must be at the forefront of long term solutions and sustainability As more people are allowed to gather in larger numbers public-facing buildings need to address their evacuation and voice announcement procedures in order to be compliant. They need to be able to deliver clear and effective messages to their visitors in order to remain open whenever guidelines change. VA/PA systems must be at the forefront of long-term solutions and sustainability. The other area of VA/PA that has changed immensely in the last 18 months is the vast difference in messaging requirements that organizations need. Public safety announcements Systems that have been used infrequently for emergency situations only are now delivering daily messages with public safety announcements. In reality, although we all hope that we will never go back to the peak of lockdown, installations must be robust to cope with any situation in the future. Many smaller spaces that wouldn't have thought they would need a PA system at all now understand that they too have an obligation to deliver public information and guidance and on a regular daily basis and this will lead to system designs being scaled up and down to meet the broadening array of applications that require VA/PA and how this is managed in the event that new protocols have to be introduced. Detailed technical plans Systems should be certified on the European Standard EN 54-16 and should be expertly designed Design and planning should be key when sourcing the right solution. Systems should be certified on the European Standard EN 54-16 and should be expertly designed to specification with detailed technical plans and tailor-made to the requirements of the end-user. With people's safety in your hands, you cannot get these systems wrong so it is important that installers are able to draw on the expert technical team resources that we, as a manufacturer, offer in adhering to this standard and for us to be able to provide a commissioning service to sign off on these important safety systems. Compared with traditional lights and sounders systems we believe the future of evacuation will be voice-based. In our ever-increasing culturally diverse world we have to embrace systems that need to be multi-lingual or be able to dedicate a message to a specific target audience and be able to be drilled down to zones and give much more directional information. Multi-Zoned academies As office buildings get taller, health facilities become super hospitals or schools upgrade into multi-zoned academies we have to be able to evacuate or hold back evacuation to enable safe crowd control. In order to facilitate this VA will have to replace traditional systems or work in tandem with them. We must point out that in residential high-rise properties the primary method of evacuation, to comply to BS 8629, would still be traditional lights and sounders even if you install a separate VA system. Voice Alarm and Public Address is a long-term investment, especially as the global situation may take many years to recover, and as manufacturers working with our integrators and software developers we must continue to lead in the development of the best systems to ensure we can keep everyone safe.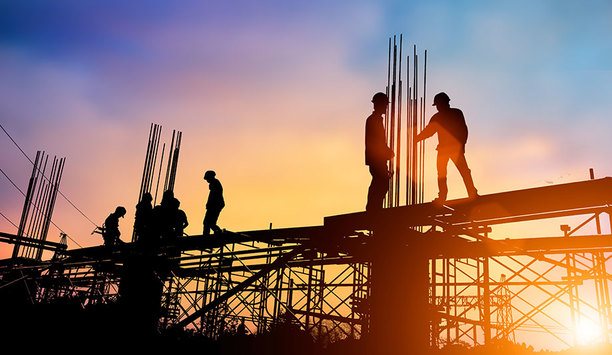 Development Of Integrated Thermal Imaging Technology Into Evolving Market Verticals
Global and domestic threats have highlighted the need for tighter security across all verticals. One of the technologies that has redefined situational awareness and intrusion detection is thermal imaging. Once a technology exclusively manufactured for the military operations, thermal cameras today are deployed across hundreds of security applications and continue to see strong demand in existing and emerging commercial markets. With thermal technology, security personnel can see in complete darkness as well as in light fog, smoke and rain Technology Overview And Early Adoption What distinguishes thermal cameras from optical sensors is their ability to produce images based on infrared energy, or heat, rather than light. By measuring the heat signatures of all objects and capturing minute differences between them, thermal cameras produce clear, sharp video despite unfavorable environmental conditions. With thermal technology, security personnel can see in complete darkness as well as in light fog, smoke and rain. Originally a military developed, commercially qualified technology, the first thermal cameras for military and aircraft use appeared in the 1950s. By the 1960s, the technology had been declassified and the first thermal camera for commercial use was introduced. However, it wasn't until the late 1990s - when FLIR Systems introduced a camera with an uncooled thermal detector - when the technology began to see substantial adoption beyond government defense deployments. Installations At Critical Infrastructure Sites In the 2000s, industrial companies were some of the first adopters of thermal, using the technology for predictive maintenance to monitor overheating and machine malfunctions. In the years following the September 11 terrorist attacks in 2001, there was an increase in thermal camera installations across critical infrastructure sites. Stricter security requirements drove the deployment of thermal cameras for perimeter protection, especially in the nuclear power sector. Thermal cameras produce clear video in daylight, low light or no light scenarios and their sharp images result in higher performing analytics In 2010, the U.S. Nuclear Regulatory Committee released its 73.55 policy, which states nuclear facilities must "provide continuous surveillance, observation and monitoring" as a means to enhance threat detection and deterrence efforts onsite. Because thermal cameras produce clear video in daylight, low light or no light scenarios and because their sharp images result in higher performing analytics, thermal cameras quickly became the preferred option for nuclear facilities. Likewise, following the 2013 sniper attack on PG&E Corporation's Metcalf transmission substation, the Federal Energy Regulation Commission introduced the Critical Infrastructure Protection Standard 014 (CIP-014). The policy requires utilities to identify threats to mission critical assets and implement a security system to mitigate those risks. This statute also led to more thermal installations in the utility sector as thermal cameras' long-range capabilities are ideal for detection of approaching targets beyond the fence line. The demand from both industrial and critical infrastructure entities, as well as other factors, helped drive volume production and price reduction for thermal, making the technology more accessible to the commercial security marketplace. Commercial Applications In recent years, the increasing affordability of thermal cameras along with the introduction of new thermal offerings has opened the door to new commercial applications for the technology. In the past, thermal cameras were designed for applications with enormous perimeters, where the camera needed to detect a human from 700 meters away. Locations like car dealerships, marinas and construction supply facilities can be protected by precise target detection, thermal analytic cameras providing an early warning to security personnel Today, there are thermal cameras specifically designed for short- to mid-range applications. Developed for small to medium enterprises, these thermal cameras ensure property size and security funds are no longer barriers to adoption. Lumber yards, recreation fields and sports arenas are some of the commercial applications now able to implement thermal cameras for 24-hour monitoring and intrusion detection. Affordable thermal cameras with onboard analytics have become attractive options for commercial businesses Innovation And Advancements Innovation and advancements in the core technology have also spurred growth in thermal camera deployment, providing faster image processing, higher resolution, greater video analytic capabilities and better camera performance. In particular, affordable thermal cameras with onboard analytics have become attractive options for commercial businesses that need outdoor, wide area protection. Car dealerships, marinas and construction supply locations all store valuable merchandise and materials outside. Without protection, these assets are vulnerable to vandalism and theft. However, by providing precise target detection, thermal analytic cameras provide an early warning to security personnel so that they can intervene before a crime is committed. By helping to deter just one incident, the thermal solution delivers a clear ROI. New Market Opportunities Not only are there more thermal cameras in use today than ever before, but there are also more thermal sensors being integrated with other multi-sensor systems, driving the adoption of thermal in new markets. For large perimeter surveillance applications, thermal is repeatedly being integrated with radar and drones to expand situational awareness beyond the point of fixed cameras. Users get immediate, accurate alerts of approaching targets and evidentiary class video for target assessment In the commercial market, thermal imagers are combined with optical sensors, analytics and LED illuminators into one solution that integrates with central monitoring station platforms. By bringing these technologies together, users get immediate, accurate alerts of approaching targets and evidentiary class video for target assessment. The result is a lower number of false positives, reducing the total cost of ownership for the solution. These multi-sensor solutions also feature two-way audio capabilities, which enable remote security officers to act as "virtual guards" and speak to intruders in real-time to dissuade them from illegal activity. The introduction of solutions that integrate all these state-of-the-art technologies under one unit reduces the amount of capital and infrastructure needed for deployment. Consequently, more small businesses and alarm monitoring companies can implement advanced perimeter security technologies like thermal sensors, some for the very first time. Thermal cameras have gone from military defense devices to widespread commercial security cameras Multi-Sensor Thermal Solutions Multi-sensor solutions featuring thermal are quickly gaining traction and opening the door to new business opportunities for the security channel. One of the primary reasons for the strong market interest in these systems is they enable integrators to increase their recurring monthly revenue (RMR). With intense price competition and eroding margins on CCTV equipment, integrators have to rely on RMR to grow their businesses. Offering remote video monitoring services and virtual guarding technologies is one of the best ways to do so. Additionally, there is a clear demand for it. Central stations are continually looking for new technologies to offer their customers and businesses are interested in economical alternatives to physical guards. In conclusion, thermal cameras have gone from military defense devices to widespread commercial security cameras that are a substantial segment of the outdoor security protection market. From nuclear power plants to construction locations, thermal technology is being implemented to secure sites around the globe.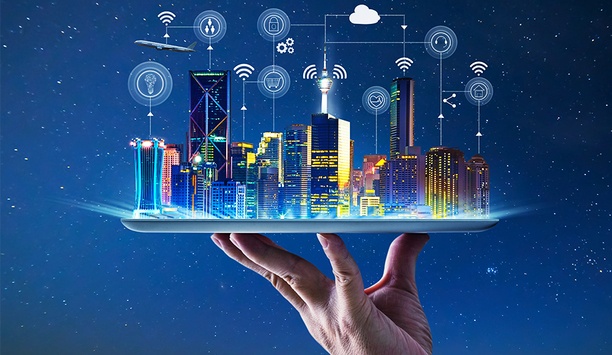 Security And Safety Drive Smart Building Strategies For The Future
Johnson Controls recently unveiled the findings of its 2018 Energy Efficiency Indicator (EEI) survey that examined the current and planned investments and key drivers to improve energy efficiency and building systems integration in facilities. Systems integration was identified as one of the top technologies expected to have the biggest impact on the implementation in smart buildings over the next five years, with respondents planning to invest in security, fire and life-safety integrations more so than any other systems integration in the next year. As advanced, connected technologies drive the evolution of smart buildings, security and safety technologies are at the center of more intelligent strategies as they attribute to overall building operations and efficiencies. SecurityInformed.com spoke with Johnson Controls, Building Solutions, North America, VP of Marketing, Hank Monaco, and Senior National Director of Municipal Infrastructure and Smart Cities, Lisa Brown, about the results of the study, smart technology investments and the benefits of a holistic building strategy that integrates security and fire and life-safety systems with core building systems. Q: What is the most striking result from the survey, and what does it mean in the context of a building's safety and security systems? The results show an increased understanding about the value of integrating safety and security systems with other building systems Hank Monaco: Investment in building system integration increased 23 percent in 2019 compared to 2018, the largest increase of any measure in the survey. When respondents were asked more specifically what systems they we planning to invest in over the next year, fire and life safety integration (61%) and security system integration (58%) were the top two priorities for organizations. The results show an increased understanding about the value of integrating safety and security systems with other building systems to improve overall operations and bolster capabilities beyond the intended function of an individual system. Q: The survey covers integration of fire, life safety and security systems as part of "smart building" systems. How do smarter buildings increase the effectiveness of security and life safety systems? Hank Monaco: A true "smart building" integrates all building systems – security, fire and life-safety, HVAC, lighting etc. – to create a connected, digital infrastructure that enables individual technologies to be more intelligent and perform more advanced functions beyond what they can do on their own. For example, when sensors and video surveillance are integrated with lighting systems, if abnormal activity is detected on the building premise, key stakeholders can be automatically alerted to increase emergency response time. With integrated video surveillance, they also gain the ability to access surveillance footage remotely to assess the situation. When sensors and video surveillance are integrated with lighting systems abnormal activity on the premise can automatically be detected Q: How can integrated security and life safety systems contribute to greater energy efficiency in a smart building environment? Hank Monaco: Security, fire and life-safety systems can help to inform other building systems about how a facility is used, high-trafficked areas and the flow of occupants within a building. Integrated building solutions produce a myriad of data that can be leveraged to increase operational efficiencies. From an energy efficiency standpoint, actionable insights are particularly useful for areas that are not frequently occupied or off-peak hours as you wouldn't want to heat or cool an entire building for just one person coming in on the weekend. When video surveillance is integrated with HVAC and lighting systems, it can monitor occupancy in a room or hallway. The video analytics can then control the dimming of lights and the temperature depending on occupant levels in a specific vicinity. Similarly, when access control systems are integrated with these same systems, once a card is presented to the reader, it can signal the lights or HVAC system to turn on. In this example, systems integration can ultimately help enable energy savings in the long run. Security and life safety systems contribute to help enable greater energy efficiency and energy savings in the long run Q: What other benefits of integration are there (beyond the core security and life safety functions)? Hank Monaco: Beyond increased security, fire and life-safety functions, the benefits of systems integration include: Increased data and analytics to garner a holistic, streamlined understanding of how systems function and how to improve productivity Ability to track usage to increase efficiency and reduce operational costs Enhanced occupant experience and comfort Increased productivity and workflow to support business objectives Smart-ready, connected environment that can support future technology advancements Q: What lesson or action point should a building owner/operator take from the survey? How can the owner of an existing building leverage the benefits of the smart building environment incrementally and absent a complete overhaul? Lisa Brown: Johnson Controls Energy Efficiency Indicator found that 77% of organizations plan to make investments in energy efficiency and smarter building technology this year. This percentage demonstrates an increased understanding of the benefits of smart buildings and highlights the proactive efforts building owners are taking to adopt advanced technologies. There is an increased understanding that buildings operate more effectively when different building systems are connected As smart buildings continue to evolve, more facilities are beginning to explore opportunities to advance their own spaces. A complete overhaul of legacy systems is not necessary as small investments today can help position a facility to more easily adopt technologies at scale in the future. As a first step, it's important for building owners to conduct an assessment and establish a strategy that defines a comprehensive set of requirements and prioritizes use-cases and implementations. From there, incremental investments and updates can be made over a realistic timeline. Q: What is the ROI of smart buildings? Lisa Brown: As demonstrated by our survey, there is an increased understanding that buildings operate more effectively when different building systems are connected. The advanced analytics and more streamlined data that is gathered through systems integration can provide the building-performance metrics to help better understand the return on investment (ROI) of the building systems. This data is used to better understand the environment and make assessments and improvements overtime to increase efficiencies. Moreover, analytics and data provide valuable insights into where action is needed and what type of return can be expected from key investments.
Energy Efficient White Lights From CBC Reduce Costs For Historic Fort Site
The installation of an energy-efficient lighting system from CBC cut costs for Napoleonic fort siteElectricity bills at a historic Napoleonic fort in Chatham, Kent, have been significantly cut thanks to the installation of an energy-efficient lighting system from CBC.Savings of more than £2000 per quarter have been achieved at Fort Amherst following the replacement of halogen-style lamps with Ganz WL100 and WL300 LED illuminators.The Fort Amherst site, comprising an extensive network of tunnels, gun placements, and hidden defences, is in uniquely complete condition and is the world's largest surviving fortress from the Napoleonic era. It was originally built to protect the strategically vital dockyard at Chatham, and 150 years later continued in service as a secret command centre during the Battle of Britain. The new lighting installation at the fort, handled by TJW Electrical, covers entrances, car parks and key external areas and takes advantage of the latest, energy-efficient lighting technology."The WL illuminators were the ideal choice for this important heritage site," says Steve Craddock, TJW's project manager. "We've used the Ganz products before so we were confident that they would deliver really bright, high quality light and that they would give save money for the customer." CBC's energy-efficient white lights installed at Fort Amherst As well as using less power and costing less to run the Ganz illuminators also last longer and require less maintenance - minimizing ongoing costs and disruption. The WL range is designed for use with colour and day/night CCTV cameras, as well as delivering excellent general-purpose lighting for pedestrian areas, car parks etc.Each unit includes varifocal illumination, allowing the angle of light projection to be altered to fit the specific demands of the installation.They have maximum reach of up to 200m and a coverage angle of up to 180 degrees.CBC also supplies a range of Infra-Red illuminators, and dual Infra-Red/White-Light illuminators, offering similar cost saving and performance benefits. Ganz C-Allviews Are Ideal Surveillance Choice For Aylesbury District Council And Thames Valley Police
Joining forces to improve CCTV surveillance of Aylesbury town centre, Thames Valley Police and Aylesbury District Council have chosen the latest Ganz C-Allview high-speed ruggedised PTZ cameras from CBC to monitor two key road intersections. In the first installation of its kind for the town, the cameras have been set up using a wireless link. Telemetry signals are transmitted to receivers on the police station roof, 1 km from the monitored site. "We're very pleased with this solution as it has enabled us to fill an important gap in our CCTV coverage," says CCTV control room manager Ken Foot.Aylesbury DC and Thames Valley Police jointly run what is one of the newest, and most technically advanced digital CCTV control rooms in the country. And while the Aylesbury surveillance team has used alternative cameras of a similar type in the past, the new C-Allviews are proving a better solution."They are priced competitively and give great results," adds Ken Foot. "When I first saw them at a local trade show last year I was immediately impressed by them and they have not disappointed me." He says he'll be looking to fit more of the C-Allviews at remote locations around the town centre in the coming year.The Ganz C-Allviews are designed to deliver superior performance and cope with all weather conditions. With their distortion-free, optically flat glass, built-in wipers, and IP67 rating, the cameras deliver crisp, clear images in conditions where other models might struggle. CBC Reports Increase In Business At IFSEC
CBC has reported a significant increase in the number of customers visiting its stand at Ifsec this year.The manufacturer of Computar and Ganz branded surveillance products says serious business leads at the show were up by around 15% compared with last year, with enquiries from security installers and system designers showing the most significant rise."We're very pleased because we took a more strategic approach to our stand design and qualifying visitors", says Marketing Manager, Binit Shah. "We also had an attractive line-up of new products which a lot of people wanted to see."In fact CBC's stand was one of the most innovative at the show, with an eye-catching curved perimeter wrapped around three sides, leading visitors to a well-staffed entrance on the fourth.New products that were highlighted included a new range of number plate capture cameras for ANPR projects, complete with software. Also on show for the first time in the night vision field was the Ganz range of Varifocal IR Illuminators featuring adjustable beams. An equally innovative product on show was the new Rugged Dome with wipersCBC also showcased its new Ganz Pentaplex MPEG4 DVR range with built in DVD-writer, 9/16 channel Triplex DVRs with built-in DVD writer and a PC based DVR. Visitors to the stand also got a preview of new line-up of new Computar megapixel lenses, designed to capture the full resolution of megapixel cameras and provide a high contrast plus sharp picture. More on CBC
Related white papers
Connected Video Technology for Safe Cities
Ensuring Cybersecurity Of Video
Making Sense of Today's Security Camera Options