Verint Security Camera Housing
(2)
Browse Security Camera Housing
Security camera housing products updated recently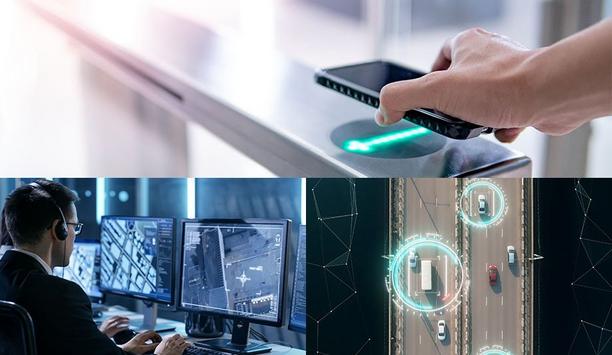 How is AI Changing the Security Market?
Artificial intelligence is more than just the latest buzzword in the security marketplace. In some cases, smarter computer technologies like AI and machine learning (ML) are helping to transform how security operates. AI is also expanding the industry's use cases, sometimes even beyond the historic province of the security realm. It turns out that AI is also a timely tool in the middle of a global pandemic. We asked this week's Expert Panel Roundtable: How is artificial intelligence (AI) changing the security market?
Reopening the Doors: Ensuring the Safety of Your Workplace
We've just endured an event that was unprecedented in recent history. COVID-19 greatly affected our lives: our daily activities, the health and well-being of our families and friends, and business operations as we know it. Now that stay-at-home restrictions have been lifted, organizations are preparing for employees to return to work. Confidence surrounding the return to the office hinges on the employees' perceptions of how well they will be protected while at work. One thing is certain: There is a lot of work ahead. Let's look at some of the challenges enterprises can expect to face and how to best address them. Addressing the Return to the Office To say that the COVID-19 pandemic has disrupted operations around the world, is the understatement of the decade. That being said, businesses and governments are under mounting pressure to restart their operations as quickly as possible. With 'social distancing' and other measures helping to curtail the spread, organizations are turning their attention to a critical question, "How do we effectively restart operations, while protecting our employees' and citizens' health and safety?"As organizations begin to "reboot," they must be able to take a variety of factors into consideration and focus on what they can actually control In the absence of defined contingency plans, industry standards or regulatory guidance, organizations are looking for innovative ways to help address a host of new challenges. Businesses are not just focused on response or monitoring of hot zones during the pandemic; they're also thinking about afterward, when people return to the daily activities and the workplace under a different, new set of circumstances. Embarking on this journey and being successful requires a key element: the insight to adapt. As organizations begin to "reboot," they must be able to take a variety of factors into consideration and focus on what they can actually control: their employees' safety, operating models, and existing compliance requirements. Building Confidence Adjusting these elements demands a pragmatic approach that addresses the potential risk to employees in various environments while also delivering a degree of confidence to customers that an organization is taking a meaningful, proactive posture to keep people safe and healthy. Also, as circumstances change, obtaining the insight to adapt to those changes is crucial for businesses to stay one step ahead and remain agile. One example of this, that we expect to impact the future of business, is the increased use of mobile applications to provide remote health checks of employees while delivering push notifications of wellness tips, rapid communication when issues arise, and response to a call for help in case of emergency changes in health status. Employee monitoring To illustrate the point, having employees provide current symptom status and temperature before arriving at work can help to establish a baseline. Upon arrival, they complete a quick check-in to verify the information before entering the premises.It is important to remember that private health information is being shared, requiring adherence to existing privacy requirements In this instance, it is important to remember that private health information is being shared, requiring adherence to existing privacy requirements, documentation, record keeping and accuracy checks. Doing so manually is a significant challenge, hence the need for a systemic approach. Organizations are looking for applications that map to their current needs, can scale to larger populations as needed and remains adaptable to emerging requirements and legal mandates as they evolve. We expect to continue to see new use cases like this evolve as organizations implement new approaches to daily operation. Regardless of the use case, the underlying driver is that access to information and flexibility is critical and the ability to respond quickly is vital. Looking to the Future As we all adjust to different ways of operating, business and security leaders need to keep a few guidelines in mind. First, it is critical to identify the mission-critical challenges that are most relevant to your operations. What works for an organization down the road, may not work for your business. Next, you need to implement processes and policies that are flexible enough to fit your situation, scalable to larger or smaller groups and adaptable to new requirements be they regulations, standards, processes or new technologies. And lastly, above all else, be pragmatic. The solution should not be worse or more complex than the problem. As we move out of this phase and into the weeks, months and years ahead, there is hope. By empowering your team and the overall business to realize stronger risk awareness, deeper threat detection and prevention, and broader visibility, you can develop a return-to-work strategy that enables you to get your operations up-and-running quickly and efficiently.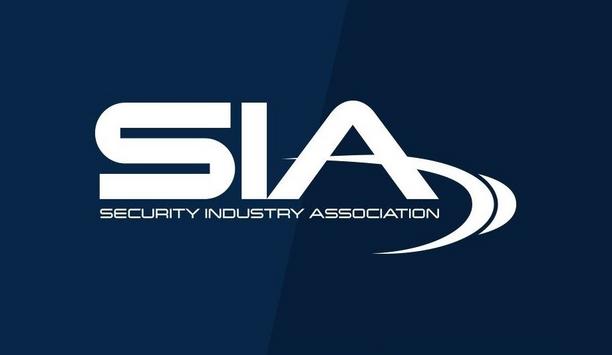 Security Industry Association Announces The Winners Of The 2020 SIA New Product Showcase Awards
The Security Industry Association (SIA) has announced the 2020 winners of the SIA New Product Showcase Awards, the flagship awards program in partnership with ISC West recognizing innovative security products, services and solutions. Top among the winners – who were recognized July 9 during a virtual awards show – was Leica Geosystems, part of Hexagon, receiving the 2020 Best New Product Award. Since its inception in 1979, the SIA New Product Showcase has been the security industry's premier product awards program. New products are reviewed by a panel of judges with extensive industry experience, and in 2020, following significant deliberations, the 30 judges presented awards for technologies covering 23 product and service categories. Leica Geosystems, part of Hexagon, received the Best New Product honor for its 3D Surveillance with Leica BLK247, submitted in the Emerging Technologies category. Building security The 3D Surveillance with Leica BLK247 is "a first-of-its-kind reality capture sensor for building security and operations," said Leica Geosystems. "It is the latest product in the company's BLK product line, a collection of reality capture, scanning and photogrammetry hardware and software. The BLK247 offers continuous, 24/7 LiDAR-based 3D monitoring and change detection within spaces. It does this using LiDAR, 3D digital fencing and continuous scanning to monitor buildings and spaces 24 hours a day, 7 days a week." The prestigious Judges' Choice Award was presented to Suprema Inc. for the Airfob Patch product, submitted in the Access Control Devices & Peripherals Hardware – Wireless category. "Airfob Patch is the world's first mobile-to-RF-card signal translator, enabling mobile phones to communicate with the existing RF card readers," said Suprema Inc. "Wire, batteries nor construction is required for installation. Airfob Patch charges itself by using the existing RF field signals transmitted from the RF reader. It transforms the RF fields into its own power source." New Product Showcase Merit Award SIA is proud to present John Spooner with the 2020 SIA New Product Showcase Merit Award" Additionally, John Spooner – executive vice president at Alarm Detection Systems and an active volunteer judge in the SIA New Product Showcase program. Spooner received the New Product Showcase Merit Award, which recognizes an individual or company who, through their support of the New Product Showcase, demonstrates a commitment to the vision and mission of the program, contributes to its success and promotes the advancement of SIA and the security industry overall. "SIA is proud to present John Spooner with the 2020 SIA New Product Showcase Merit Award; John has not missed a single SIA New Product Showcase event since he began as an active volunteer judge in the program 17 years ago," said Chris Grniet, chair of the SIA New Product Showcase Committee. "He has always been a fair and honest participant and has never hesitated to jump in and help whenever we need him. He has been exemplary in his commitment, participation and ability to help the group reach consensus." Services and contributions "Following hours of panel-driven judging and technology demonstrations, SIA is thrilled to recognize the 2020 winners of the SIA New Product Showcase Awards for their innovative products, services and contributions representing the best new offerings in the market," said SIA CEO Don Erickson. "SIA applauds all the honourees who received awards in 2020 and particularly Leica Geosystems and Suprema Inc. for standing out in this highly competitive field of entrants to earn the Best New Product and Judges' Choice distinctions. Additionally, we congratulate John Spooner on receiving the 2020 New Product Showcase Merit Award in recognition of his many valuable contributions to this premier program." Award winners The 2020 SIA New Product Showcase winners are: Best New Product Award Winner – Leica Geosystems, Part of Hexagon: 3D Surveillance with Leica BLK247 Judges' Choice Award Winner – Suprema Inc.: Airfob Patch New Product Showcase Merit Award Winner – John Spooner, executive vice president, Alarm Detection Systems Category Awards Access Control Devices & Peripherals Hardware – Wireless Winner – dormakaba: BEST Switch™ Tech Access Control Software, Hardware, Devices & Peripherals – Wired Winner – Swiftlane: Swiftlane Access Control Honorable Mention – Altronix Corporation: Tango Anti-Terrorism/Force Protection and Biometrics Winner – Gibraltar Perimeter Security: G-1441 Ultra-Shallow Bollard Winner – IDEMIA: VisionPass Commercial Monitoring Solutions Winner – IronYun Inc.: AI NVR Edge Analytics Communications and Networking Solutions Winner – Axis Communications, Inc.: AXIS C8210 Network Audio Amplifier Convergence and Integration Solutions Winner – Blue Light: Blue Fusion Design, Diagnostic and Installation Tools Winner – Alarm.com: On-Site Wrap Up Emergency Communication Systems Winner – Verint: NowForce Emerging Technologies Winner – BioConnect: BioConnect's Unified Mobile Access Solution Winner – IPVideo Corporation: HALO IOT Smart Sensor 2.0 Fire/Life Safety Winner – Kidde: Kidde Optica Smoke Detectors Hosted Solutions/Managed Services Winner – SiteOwl: SiteOwl Intrusion Detection and Prevention Solutions (Physical) – Wireless Winner – Alula: Slimline Touchpad Honorable Mention – Cartell: CW-SYS Wireless Driveway System Lock and Key Solutions Winner –Medeco: All Weather Padlock Honorable Mention – Abloy Oy: ABLOY® BEAT Mobile Solutions (Connected) Winner – CloudScann: Visual Intelligence Control Center (VICC) With VisualC3 Mobile Honorable Mention: Rapid Response Monitoring: rapidSMS Smart Home Solutions Winner – Alarm.com/Building36: Smart Water Valve+Meter Threat/Risk Management Software Applications Winner – Splan Inc.: SIVI™ – Splan Intelligent Visitor Insights Video Surveillance Advanced Imaging Technologies Winner – Axis Communications, Inc.: AXIS Live Privacy Shield Video Surveillance Cameras (HD/Megapixel) Winner – Bosch Security and Safety Systems: MIC IP Ultra 7100i Honorable Mention – Hanwha Techwin: PNM-9085RQZ Video Surveillance Data Storage Winner – Dragonfruit AI: Dragonfruit LiveArchive Video Surveillance Hardware and Accessories Winner – EIZO Inc.: FDF2711W-IP Video Surveillance Management Systems Winner – Airship Industries, Inc.: Airship EMS v5.4.5 During the 2020 SIA New Product Showcase virtual awards ceremony, in addition to the presentation of the overall and category-specific awards, attendees enjoyed hearing insights from New Product Showcase judges into innovations driving product advancements in the security industry.
Featured white papers
5 Security Lessons For Navigating COVID-19
Download
Security Investments Retailers Should Consider For Their 2021 Budget
Download