MobileView Security Camera Housing
(1)
Browse Security Camera Housing
Security camera housing products updated recently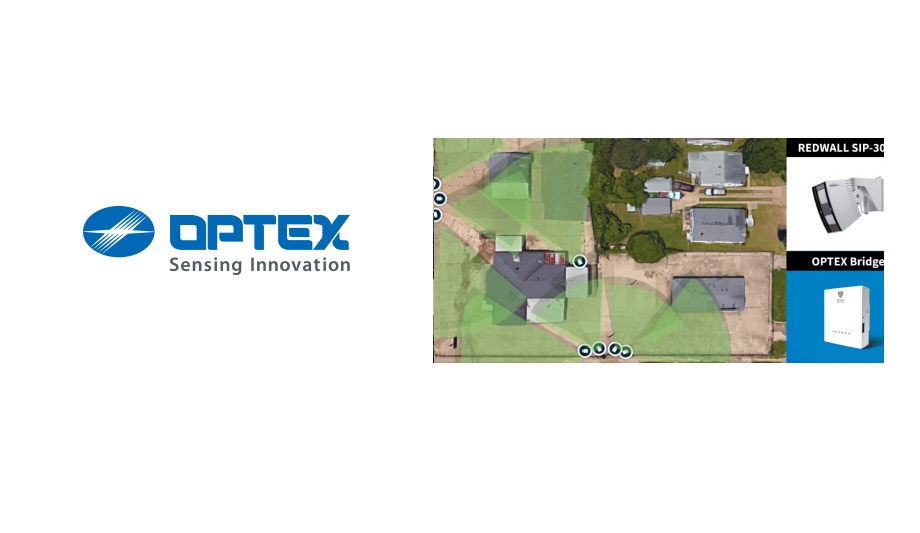 Optex Secures A Used Car Lot Perimeter With OPTEX Visual Verification Bridge And OPTEX Redwall SIP-3020 Motion Detectors
A used car lot owner had re-occurring issues with intruders cutting holes in the perimeter fence during night-time hours and vandalizing or burglarizing the area. The intruders would not enter the small office building, so the security system was never triggered. The customer did own a video surveillance system and it would record criminal activity but it did not prevent or deter crime. Integrating motion detectors Using the existing intrusion alarm panel (Interlogix NX8-v2 panel) and the existing video system, the system integrator introduced two OPTEX Visual Verification Bridges and four OPTEX Redwall SIP-3020 Outdoor PIR motion detectors. The motion detectors were installed over the two main perimeter light poles pointing into the lot with IP cameras located directly above each of the motion detectors. Access to camera visual With the two Visual Verification Bridges installed, the integrator can provide operators immediate access to eight live cameras during every alarm event. The Redwall SIP-3020 provided up to 30m of distance coverage and 20m width, complete with anti-masking and vandal tampers. With this simple but effective solution, the integrator was able to provide their customer with immediate visual verification of alarm sensors, only when the alarm panel is armed. Wireless key fobs were provided so the dealer can arm and disarm the system from outside the gate helping to eliminate false alarms during arming and disarming. Reduced false alarms Since the completion of this installation, there have been several nuisance alarms caused by cats that were immediately disregarded. Due to the visual verification solution there was no intrusion and the client has not had any vandalism or crime since. Per the customer's request, the OPTEX Bridge has been installed on three additional car lots.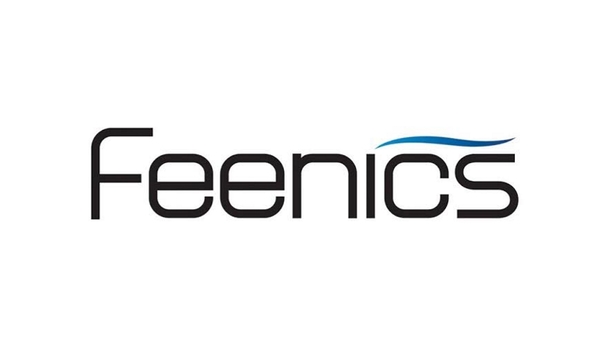 Feenics Welcomes Yannis Souris And Chris Smith To Its Ottawa Headquarters To Address Continued Growth
Feenics Inc., an award-winning provider of the Access Control as a Service (ACaaS) Keep by Feenics cloud-hosted platform, has added two new team members to its Ottawa headquarters. Yannis Souris has been appointed Marketing Manager and Chris Smith takes on the role of Regional Sales Manager for the Northeast, as the company continues to address its ongoing fast growth in the cloud-hosted access control market. Souris is a seasoned marketing professional with 20 years of experience in digital marketing programs, brand management and e-Commerce platforms. His marketing, advertising and creative work has garnered Souris considerable recognition—earning more than 200 local, national and international awards. Cloud-hosted platform Chris Smith is a results-oriented professional with nearly a decade of experience managing a national territory At Feenics, Souris will work closely with top management to continue to communicate the Feenics story of the efficiencies of a cloud-hosted platform—focusing on social media, media outreach and internal and external marketing programs. Prior to joining Feenics, Souris was Digital Marketing Director for Knowland Courses and Workshops in Ottawa. New Regional Sales Manager for the Northeast, Chris Smith is a results-oriented professional with nearly a decade of experience managing a national territory, focusing on the implementation of effective strategies to increase sales and grow the customer base. Most recently he was Regional Sales Manager for Interlogix, where he managed and developed the dealer channel, attaining leading sales results. His other achievements include: 2018 Top Rising Talent Award; Employee of the Quarter Q1 2018; and Top 10% in sales quota achievement. Assist in critical initiatives "As we continue to grow, adding important team members will assist in our critical initiatives and messaging," said Paul DiPeso, Executive Vice President of Feenics. "With these two hires, we bring new and exciting marketing expertise and deep sales experience to the Feenics organization." Keep by Feenics gives users the choice of on-site servers or offsite cloud deployment Feenics continues to fortify its position as an ACaaS market leader, recently certified as an International Organization for Standardization ISO 9001:2015 company. To address global growth, Feenics opened an office in the Middle East and since has added other management and sales team members to solidify its market expansion. Feenics is the maker of Keep, a cloud-hosted platform that provides extreme scalability, unprecedented flexibility and advanced security in ACaaS applications. Native visitor management It integrates native visitor management and a RESTful API that allows systems installers simple integration of a wide array of complementary systems and open hardware devices, generating new revenue streams while creating a path for customers to lower their total cost of system ownership. Keep by Feenics gives users the choice of on-site servers or offsite cloud deployment, hosted by the public cloud Amazon Web Services. Keep significantly minimizes costs through simple, maintenance-free and automatic upgrades, patches, disaster recovery and back up.
Interlogix Plans To Dismantle Its Businesses In The United States And Canada By The End Of The Year
Interlogix, a division of UTC Climate, Controls & Security, announces a plan to dismantle its businesses in the United States and Canada by the end of the year. Here is a statement from the company: "After a thorough portfolio review of our security business, we have communicated our plans to wind down our Interlogix U.S. and Canada businesses. This decision will allow us to focus on the significant growth opportunities for our other fire and security businesses, including LenelS2." Fire detection and life safety Dealers can continue to purchase, install, register, and service Interlogix products with complete confidence" Interlogix products will be manufactured and orders fulfilled through 2019 and will be available for purchase from distributors and dealers during 'a well-coordinated transition period,' according to the company. "We will continue to provide customer support related to product technical services, timely fulfillment and comprehensive product warranty into 2020 and beyond," says the company statement "Dealers can continue to purchase, install, register, and service Interlogix products with complete confidence." Interlogix represents a full product line including intrusion detection, video surveillance, fire detection and life safety, access control and security/fire data transmission products. Enhanced video streaming capabilities Interlogix was created in the merger in 2000 of ITI Technologies and SLC Technologies. It was purchased by General Electric in 2002 and later renamed GE Security. United Technologies Corp. (UTC) bought the security business of General Electric in 2010 and reverted back to using the Interlogix brand. Last year, Interlogix introduced TruVision Navigator version 8.0 of its unified security software Last year, Interlogix introduced TruVision Navigator version 8.0 of its popular unified security software, including enhanced video streaming capabilities, integration with the Interlogix UltraSync Modular Hub systems and tighter integration with IFS networking switches. Voice-Controlled digital devices Early this year, Interlogix reinvested in its UL-listed, professional-grade, security panel lineup and added two touchscreen controls. In addition, it began providing access to more device integrations – such as sensors, lights, locks, thermostats and garage door controls, video doorbell cameras and voice-controlled digital devices, among others. In the spring, the company re-launched its Interlogix Security Pro program, a national channel partner program offering Interlogix dealers an array of resources and incentives designed to help them successfully grow their businesses.