Vince Lupe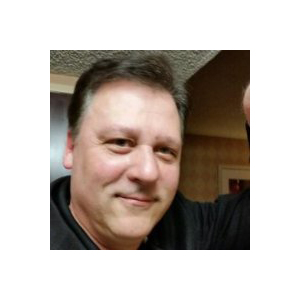 Vince Lupe
Director of Business Development at HIKVision USA Louisville, Kentucky Area Security and Investigati,
Hikvision USA Inc.
With over 25 years of security industry experience, Lupe comes to Hikvision from Honeywell, where he was responsible for leading the customer marketing team for enterprise security solutions, developing global market strategies, driving new product introductions and capturing the voice of the customer. During that time he also led the enterprise marketing programs for Honeywell Integrated Security Channel, focusing on large enterprise level integrated systems. Before Honeywell, Vince spent 25 years with Diebold as director, global channel marketing and partner strategies. While at Diebold, he was the main architect for business model change from security manufacturer to OEM distribution business model. Lupe holds a B.A. degree in Business Management from Malone College and an Associate Degree in Electronics Technology from Akron University.
News mentions
The Diamond level provides built-in incentives for enriched training certification & specialized support Hikvision USA, the North American leader in innovative, award-winning CCTV and IP video surveillance products, is pleased to launch a new level of its Dealer Partner Program—Diamond—designed to meet the needs of enterprise-level dealer partners. Exclusive Access To Products, Business Assistance, And Priority Service The Hikvision Dealer Partner (HDP) Program rewards partner loyalty with relationship-based advantages and recognition. Through this program, Hikvision extends exclusive access to products, business assistance, and priority service to key industry partners. Differentiation of Silver, Gold, Platinum, and Diamond levels are based on a dealer's annual spend on Hikvision products, and each tier builds upon itself with additional benefits. These benefits include product discounts through authorized distribution partners, extended warranties, priority technical support, and discounted demo equipment, among others. The Diamond level was created to meet the needs of enterprise-level partners via built-in incentives for enhanced profitability, enriched training certification, and specialized support. Innovative Security Solutions To High-Level Clients "The purpose of the program is to foster achievement of our dealer partners and help their businesses succeed," stated Vince Lupe, Director of Business Development. "The new Diamond level is designed to support our dealers who work with enterprise-level clients and solutions." "Hikvision has long been a leader in the SMB marketplace, and as we maintain that status we continue to grow in the enterprise realm. We are poised to deliver innovative solutions to high-level clients on a national scale," added Sam Belbina, Vice President, Enterprise Sales for Hikvision USA. "With the expansion of the Dealer Partner Program, Hikvision can better support these valued dealers and their customers." To learn more about Hikvision's dealer partner programmes, visit booth 14059 at ISC West in Las Vegas, April 6-8.
Hikvision, a multiple award-winning innovator of video surveillance products and solutions, now presents a new line of BIM security cameras that can be integrated seamlessly with specifiers' and engineers' Autodesk Revit models. This content is available via Autodesk Seek, a leading web service that allows users to find, preview, and download BIM components from a library of over 66,000 items. The finished design is a marriage of value engineering and aesthetic coordination. Security system designers using Revit software can include Hikvision cameras as CAD elements. System layout and camera field of view are accurately viewed at the earliest stages of the design process, improving device placement, decreasing incompatibility issues, and boosting efficiency overall. In this way, video surveillance is transformed from an afterthought to an architectural cornerstone – a trend that is especially suited for Hikvision's user-friendly and highly scalable products. Hikvision's award-winning array of video surveillance solutions, including bullet, dome, box, turret, PTZ, and fisheye cameras, as well as rackmount and standalone DVRs and NVRs, are all available options. With functionality and usability as Hikvision trademarks, the BIM counterparts to the real-life technology follow suit. Users can see exactly where a camera will be placed, what its blind spots might be, and even what the scene will look like through the camera lens. Important details such as product features, model numbers, and physical characteristics are included in the models for a quick reference to designers and can be changed with a click of the mouse. "The design, visualisation, and simulation capabilities of Building Information Modeling make BIM a crucial part of contemporary architectural design," said Christine Mann, solutions executive at Autodesk. "As video surveillance systems become increasingly more prevalent in building infrastructure, Hikvision proves its commitment to security system designers. It provides Revit and Seek users with high-quality content that helps them envision camera operation and aesthetics in the real world." Vince Lupe, director of business development for Hikvision USA, elaborated on the benefits of Hikvision's integration with Seek. "As more and more architects and engineers choose Hikvision over our competitors, having our product line available on Autodesk Seek means these designers will have their first choice for security at their fingertips. Autodesk's long history as the industry leader in Computer-Aided Design makes it a natural complement to Hikvision's decades of experience in cutting edge surveillance solutions."
Experts sections