Tim Smokoff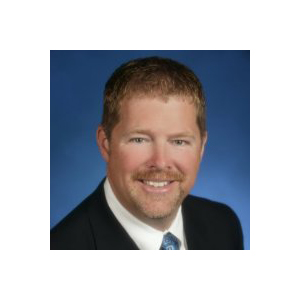 Tim Smokoff
Group Vice President Health & Wellness,
Nortek Security & Control LLC
Tim Smokoff is the Group Vice President Health & Wellness at Nortek Security & Control LLC. Prior to Nortek's acquisition of Numera, he was the Chief Executive Officer at Numera. He has over two decades of experience as a healthcare thought leader and innovator. He has also served as General Manager at Microsoft's World Wide Health Industry Solutions Group. He holds a Bachelor of Arts degree in Computer Science from the University of Washington.
News mentions
Nortek Security & Control LLC, a Nortek Company and a leader in the security, smart home and wellness technology markets, launches an expanded line of complementary products for the Numera® Libris® mPERS system which leverages its industry-leading fall detection and integrated EverThere® cloud-based platform. The Numera Smart Cradle paired with new lightweight wearables can be used for personal safety during daily activities locally within the home and remain connected to the primary Libris mPERS device and deliver data to the EverThere platform. Advanced Fall Detection When leaving the home, the rechargeable battery within the Numera Libris powers the cellular-based mPERS device and can be used to provide advanced fall detection or call for emergency response via two-way voice communication wherever there is a cellular signal. While at home, or when the Libris is charging, users now have the convenience to use a smaller, lighter personal health button to wear as a pendant or on the wrist for bathing, sleeping and other at-home activities. With around-the-clock protection, users and family have peace of mind that in the event of an incident, help can still be reached at any hour, day or night. Smart Cradle is upgradable via Over-The-Air (OTA) software updates, and supports multiple communication protocols, allowing for future expansion. The personal safety wearables are smaller and lighter than the fully mobile Libris unit, and feature great battery life for long-lasting wear. There are three wearable models, including: Fall Detector Pendant with built-in accelerometers and a completely sealed design Convertible Help Button with option to wear it as a pendant or on the wrist Simple Help Button Pendant with adjustable break-away lanyard Round-The-Clock Emergency Response The flagship of these wearables is the Fall Detector Pendant with a configurable help button and fall detection options. Numera's Fall Detector Pendant features multi-axis sensors that are sensitive to any movement in 3D, leveraging Numera's proprietary advanced fall detection algorithms and fall assessment capabilities that are derived from real human falls. Both the Libris and the Fall Detector Pendant can notify the monitoring center when a fall is detected, even if the individual is unable to activate the button themselves. Data from both the Libris and the connected wearables is then automatically uploaded to the EverThere cloud platform to keep family and caregivers informed, connected and confident in their loved ones' safety. "We know partners and customers are excited for this product extension of Numera's state-of-the-art fall detection technology," said Tim Smokoff, Group Vice President, Health & Wellness, Nortek Security & Control. "Increasing the ability for round-the-clock emergency response with personal wearables gives us the ability to deliver a solution that ensures that the user's personal safety is continuously supported. Seamless integration with EverThere platform and Numera accessories strengthens prevention activities, helps to reduce health related costs and provides means to proactive care management." These new accessories for the Numera Libris mPERS system are now available from Numera dealers and/or 2GIG security dealers.
Nortek Security & Control LLC, a Nortek Company and a leader in the security, smart home and wellness technology markets, introduces the Numera® Home Safety Hub, a next-generation PERS system. The hub combines information from sensing devices such as CO and smoke detectors, and glass-break, motion and window/door sensors with alerts from wireless personal emergency sensors in a single PERS console for seniors or others needing support while living alone. The Numera Home Safety Hub communicates with the array of 2GIG® sensors and creates a self-designated safety ecosystem that delivers user and environmental data to their care team. Compatible With 2GIG Home Sensors The Numera Home Safety Hub integration with connected wireless security sensors represents an evolution of personal safety technology in the home. With complementary lightweight wearables and an upgradeable ecosystem, the Numera Home Safety Hub ensures a safer and more protected home for seniors and families. The Home Safety Hub features upgradeable firmware, a range up to 1,000 feet, customisable "night-time," "do-not disturb" and personalized activity windows, along with full compatibility with personal safety and 2GIG home sensors. The hub is easily installed and set up, reducing field time, complexity and cost. Personal Help Button Included With the included Personal Help Button, assistance is just a discreet button push away, and with remote alerts of a potential fire or fall in the home, help is summoned even when the user cannot react. Creating interoperability between the smart home and personal safety devices provides caregivers with notifications of events that require their involvement, including a smoke alarm, detection of a potential fall or prolonged inactivity during a certain period of time. It also enables activity control when used with door and motion sensors, where caregivers could receive an alert if the door is opened and motion detected at a time that would cause for concern such as late at night or during unsafe weather conditions. "Creating the ability for communication between our personal safety device and home and security sensors gives caregivers more complete ways to ensure the well-being of their loved ones," said Tim Smokoff, Group Vice President Health & Wellness, Nortek Security & Control. "With this new hub and access to more information about their environment, users and their care teams can rest easier and feel more comfortable about their loved ones dealing with chronic illness or aging-in-place."
Experts sections