Stephen Spinelli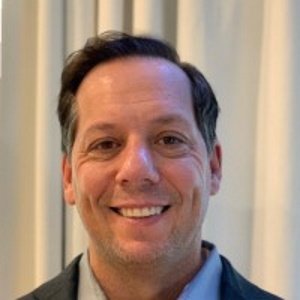 Stephen Spinelli
Senior Vice President Of Sales,
Napco Security Technologies, Inc.
Stephen Spinelli is the Senior Vice President Of Sales at NAPCO Security Technologies. Previously Stephen Spinelli was the Director of Sales at Nortek Security and Control LLC.
News mentions
Alarm Lock Systems, a division of NAPCO Security Technologies, Inc., is pleased to introduce Peter Lowenstein as the new Alarm Lock Vice President of Sales. Peter comes to Alarm Lock with a proven track record of driving sales and growing revenue in all facets of locking, including distribution and other top manufacturers in security and access control. Access control system Peter will be responsible for energizing and driving sales in the Alarm Lock Division, overseeing the Alarm Lock sales team of Regional Sales Managers, and Independent Reps, reporting to Stephen Spinelli, SVP of Sales for all NAPCO divisions. Stephen Spinelli said, "We are excited to have Peter join us, and welcome him onboard. I look forward to working with him, and the Team, as we continue to expand and build upon the success of Alarm Lock's strong brands, like market-leading Trilogy® and Networx® Standalone- and Wireless Access Locks, plus, debuting new lines, including new Air Access®, coming soon—the industry's 1st cellular-based access control system, which uses both these lock lines to generate new RMR for locksmiths and security pros." Based in Arizona, Peter's accomplished career includes 20-years in sales management with 18-years in the security industry and a B.S. from Arizona State University.
NAPCO Security Technologies, Inc., is pleased to announce the recent appointment of Stephen Spinelli as NAPCO Senior Vice President of Sales, for all its corporate divisions – NAPCO Security, Alarm Lock, Marks USA & Continental Access. Spinelli comes to NAPCO with a long, successful career as a sales driver and leader in security and access companies, Nortek Security & Controls and IEI, as well as with considerable experience in distribution. Security-Dedicated experience Jorge Hevia, Chief of Marketing, said, "We are pleased to welcome Stephen onboard, and look forward to working with him to help shape NAPCO's future and today's dynamic security space." Stephen will be responsible for all NAPCO Security Technologies' division sales, distribution channel partnerships, key accounts & dealer relationship programs, working closely with his complementary sales teams, and each division's Executive Sales Management, Dave Sheffey & Duane Warehime for NAPCO & StarLink Security & Communications, Bill Sporre for Alarm Lock & Marks USA Locking Solutions, and Scott Schramme in Continental Access. Based in the greater Atlanta Metropolitan Area, Stephen's strong background includes 25-years security-dedicated experience and a B.S. in Business Management & Marketing from Plymouth State University.
Experts sections