Dave Sheffey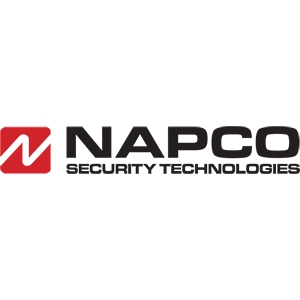 Dave Sheffey
Sr. VP Sales Northern Region,
Napco Security Technologies, Inc.
David Sheffey possesses over 26 years of experience at Napco Security Technologies, a global manufacturers of technologically advanced electronic security equipment. David serves as the senior VP for Sales, Northern Region. He attained his Bachelors in Business Administration at the Eastern Michigan University.
News mentions
NAPCO Security Technologies, Inc., is pleased to announce the recent appointment of Stephen Spinelli as NAPCO Senior Vice President of Sales, for all its corporate divisions – NAPCO Security, Alarm Lock, Marks USA & Continental Access. Spinelli comes to NAPCO with a long, successful career as a sales driver and leader in security and access companies, Nortek Security & Controls and IEI, as well as with considerable experience in distribution. Security-Dedicated experience Jorge Hevia, Chief of Marketing, said, "We are pleased to welcome Stephen onboard, and look forward to working with him to help shape NAPCO's future and today's dynamic security space." Stephen will be responsible for all NAPCO Security Technologies' division sales, distribution channel partnerships, key accounts & dealer relationship programs, working closely with his complementary sales teams, and each division's Executive Sales Management, Dave Sheffey & Duane Warehime for NAPCO & StarLink Security & Communications, Bill Sporre for Alarm Lock & Marks USA Locking Solutions, and Scott Schramme in Continental Access. Based in the greater Atlanta Metropolitan Area, Stephen's strong background includes 25-years security-dedicated experience and a B.S. in Business Management & Marketing from Plymouth State University.
NAPCO Security Technologies, Inc. is pleased to announce the appointment of Troy Bonanno as new Metro NY Regional Sales Manager, reporting to Napco SRVP, Northern Region, Dave Sheffey. Applications solution assistance Bonanno joins Napco's sales team with years of security industry experience, most recently in channel sales/distribution. Dave Sheffey said, "Troy is joining Napco at an important time, with the recent introduction of iSecure Cellular Security & Connected Home Systems and increasing importance of class-leading StarLink Communicators. Especially as we face new 3G/CDMA sunsets and rapid disappearance of POTS lines for FACPs, despite the challenges caused by COVID-19." As Napco Metro NY Sales Manager, Bonanno will be providing sales support, new product introductions and applications solution assistance on Napco's Communications, Intrusion & Commercial Fire Security Systems and Connected Home Solutions, throughout the region.
Experts sections