Ricardo Mercado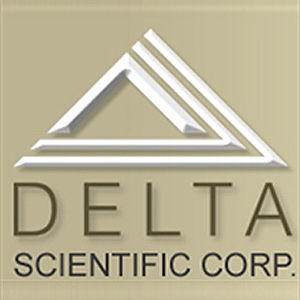 Ricardo Mercado
Vice President of Operations,
Delta Scientific Corporation
Ricardo Mercado works for Delta Scientific as the Vice President of Operations. Before getting promoted, Ricardo worked as a Contract Manager for Delta Scientific, successfully holding various responsibilities. He holds a dual B.A. in Sociology and Spanish from Occidental College and has obtained his Masters of Business Administration from Woodbury University.
News mentions
Throughout his career at Delta Scientific, Ricardo Mercado has held various responsibilities within the organization Delta Scientific, a manufacturer of counter-terrorist vehicle control systems used in the United States and internationally, announced that Ricardo Mercado, a 12-year employee of the company, has been named the company's Vice President of Operations. Mercado has extensive backgrounds in general construction, project management, and the vehicle barrier industry. 12 Years With Delta Scientific During his career at Delta Scientific, Mercado has held various responsibilities within the organization. As a contract manager, he creates, writes, reviews, negotiates, and manages all contracts including those with the GSA (General Services Administration). In addition, he oversees Delta's export department and their product support division. "With our continued growth, especially around the world, it has been very exciting to be so involved with so many aspects of our business," reports Mercado. "I look forward to helping more and more customers quickly and efficiently achieve security from the growing threats that face their employees and customers from terrorists using vehicles as weapons."Crash Barriers For Facility Security Mercado reports that Delta Scientific mobile and fixed certified crash barriers are providing day to day security, protecting people and property in prominent facilities around the world. That includes 160 U.S. embassies and consulates in 130-plus countries as well as those of the United Kingdom and other nations. In the United States alone, Delta secures over 110 federal buildings, including courthouses and FBI locations, the U.S. Capitol and other Washington landmark building, and high-rise office buildings. Internationally, Delta products protect Buckingham Palace, corporate facilities, the Singapore parliament, power and water infrastructure locales, military bases and facilities for all four U.S branches, petrochemical plants, European castles and the private homes of celebrities and influential people.Mercado holds a dual B.A. in Sociology and Spanish from Occidental College. He obtained his Masters of Business Administration from Woodbury University. Save
Experts sections