Pierre Trapanese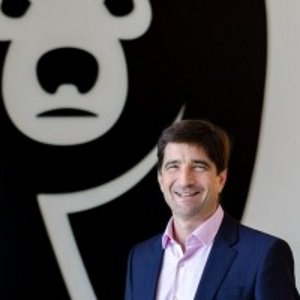 Pierre Trapanese
Chairman and Board of Directors Member,
Security Industry Association
Pierre Trapanese is currently serving in the capacity of Security Industry Association (SIA) Chairman and a Board of Directors Member for SIA. He is also the CEO and Co-Owner at Northland Control Systems, Inc. Pierre is an alumnus of the prestigious Stanford University Graduate School of Business and University of California, Berkeley.
News mentions
The Security Industry Association (SIA) and the SIA RISE Steering Committee are launching Talent Inclusion Mentorship Education (TIME) – a new mentorship program for early and mid-career professionals in the security industry. The TIME program is designed to promote diversity, equity and inclusion and empowerment of underrepresented identities in the security industry by creating a well-defined pathway for learning and development. Talented security industry "SIA's new TIME mentorship program seeks to build a security industry full of diverse perspectives, people and cultures," said Pierre Trapanese, chair of the SIA Board of Directors. "Through the program, we look forward to creating valuable learning experiences for both mentees and mentors, giving back and helping to grow an inclusive, talented security industry." SIA's TIME mentorship program aims to offer meaningful developmental opportunities for participants. Key components of the TIME mentorship program include: Career development: Connecting early and mid-career professionals and students with established industry professionals to further career growth and talent development Skill enhancement: Building a sustainable community of support through collaboration, networking and skill building Recruitment: Attracting students to the security industry by providing insights on the wide array of career opportunities available Executive leadership development: Promoting leadership development opportunities that will encourage diversity within the ranks Fun networking opportunities TIME is guided by volunteers from the SIA RISE Diversity and Inclusion Subcommittee – including Bobby Louissaint, technical operations solutions manager at Facebook; Erin Mann, strategy and marketing manager, multifamily at Allegion; and Eddie Reynolds, CEO of Iluminar Inc. – and with the support of SIA staff. The program will run for 12 monthly sessions and have semi-annual orientations. SIA is seeking seasoned security industry professionals to serve as mentors in the TIME program. SIA RISE is a community that fosters the careers of young professionals in the security industry. Membership in SIA RISE – which offers fun networking opportunities, career growth webinars and education tracks at ISC West and East, scholarships and the annual AcceleRISE conference – is open to all employees at SIA member companies who are young professionals under 40 or have been in the security industry for less than two years.
The Security Industry Association (SIA) and the Electronic Security Association (ESA) have launched the Foundation for Advancing Security Talent (FAST), a new 501(c)(3) non-profit organization designed to promote careers in the physical security technology and life safety industry. FAST Created through a partnership of ESA and SIA, the industry's renowned security associations, FAST will connect passionate, innovative professionals with new opportunities in electronic security and life safety. "Whenever we talk to SIA members about the greatest challenges, they universally put recruiting talent into the security industry and workforce development, at the top of the list," said Pierre Trapanese, Chairman of the SIA Board of Directors. Promoting workforce development FAST will help our entire industry to be more competitive in what has become a 'war for talent' among all tech sectors" He adds, "FAST will help our entire industry to be more competitive in what has become a 'war for talent' among all tech sectors. We are excited to partner with ESA to address an issue that we know is just as critical to the future of the industry as the continued development of technology." As security and life safety companies embrace more advanced technologies, their education, skill and training needs grow, making workforce development one of the top challenges facing the industry. FAST seeks to help companies through: Outreach to schools, colleges and universities to increase awareness of the exciting and rewarding careers available in security. Research on the industry's workforce development needs and possible solutions. Continuing education resources to help those already in the industry stay current with rapidly emerging and evolving technologies. Countering skilled labor shortage "The skilled labor shortage is reaching a critical point. We're seeing climbing demand and shortfalls in applicant pools," said Jamie Vos, President of Electronic Security Association (ESA). He adds, "For some time now, we've been working to arm ESA Members with resources for becoming an employer of choice. However, as an industry, if we don't do something impactful together, the long-term impact will be devastating. We are happy to join forces with SIA on such an important initiative." FAST website The new FAST website offers job seekers information about the security industry's growth and unique position at the convergence of cutting-edge technology and a mission that matters, the types of roles available in the industry and what employers are looking for and a jobs board featuring immediate opportunities in security technology and life safety. SIA and ESA members will be able to list jobs for free for the next 12 months to help the industry recover from the COVID-19 pandemic's business impact.
ISC West 2020, scheduled to take place from October 5th to October 8th 2020 in Las Vegas, Nevada, has been canceled due to industry and market circumstances. While the organizers cannot convene in person in 2020, Reed Exhibitions, along with Premier Sponsor, SIA (Security Industry Association), will transform ISC West 2020 into an all-virtual event that has been scheduled for October 5th to October 7th, 2020 to serve the security and public safety community. ISC West 2020 event canceled During this time of major change and transformation in the U.S., the ISC West community of security integrators, installers, dealers and consultants, along with corporate, government and law enforcement/first responder practitioners, have frontline essential services and mission-critical responsibilities. Amidst travel and budget restrictions, security industry professionals and solution providers are playing a major role in serving regional communities, as businesses are working on re-opening and re-designing facilities in order to ensure public health and safety across all cities and communities. Connecting via digital programs and virtual events We look forward to continuing to help the ISC West community engage via digital programs, resources and connections" "While we are very disappointed to not be able to meet face-to-face this year in Las Vegas, we look forward to continuing to help the ISC West community engage via digital programs, resources and connections. Our team, along with our valued venue partner, Sands Expo and Venetian, is working on detailed planning and protocols for ISC West 2021, which will take place March 23-26, 2021," said Will Wise, Group Vice President, Reed Exhibitions. Pierre Trapanese, Security Industry Association (SIA) Chairman said, "We at SIA sincerely regret not being able to meet face-to-face in Las Vegas in 2020. We know the importance of ISC West to our community and know that we have a responsibility to our industry to adapt during this period." ISC West 2020 Virtual Event Pierre adds, "We will continue to provide our members with timely information and resources on an on-going basis. We look forward to producing a great virtual event with the ISC team, anchored by a compelling SIA Education@ISC conference program delivered in a dynamic format in October." "We will be rolling out additional information on the ISC West 2020 Virtual Event very soon, including formats for education, discussion groups, matchmaking, showcased solutions and technologies, plus elements to celebrate the security community, and support our charity partner Mission 500 and their key role in helping kids and families in crisis," stated Mary Beth Shaughnessy, Event Director of ISC Security Events. ISC East 2020 event under continuous assessment She adds, "Regarding ISC East 2020, our smaller scale, more regional-focused event slated for November 18th to November 19th, 2020 in New York City, we will be assessing event viability over the next 8-10 weeks with guidance from the Javits Center, New York State and New York City authorities." Mary further stated, "We will continue to consult with SIA, with the ASIS NYC Chapter, and other Northeast regional association supporters, along with our loyal community of attendees, speakers and exhibitors. Our security community is committed and resilient and we look forward to continuing to rally and adapt with everyone to chart the course forward."
Experts sections