Paul Williams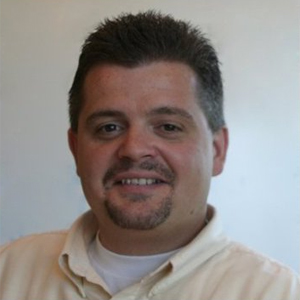 Paul Williams
Vice President of Security & Communications,
Control4
Paul Williams is the Vice President of Solutions at Control4. He is responsible for Control4's product management and R&D efforts for all product solutions. He has over 25 years of business management and leadership experience. His areas of expertise include executive leadership, executive management of hardware & software development teams, budget / fiscal management, strategic & tactical planning / corporate vision, new product introduction & launch, contract negotiation, vendor management, supply chain optimization, etc.
News mentions
Tyco Security Products is announcing the addition of Control4 to the home automation partner integration portfolio available for DSC's PowerSeries Neo intrusion platform. DSC's PowerSeries Neo hybrid security platform offers exceptionally secure communications through PowerG leading technology, while offering installers and home owners both the flexibility and ease of wireless installation. With the addition of Control4's home automation features, homeowners can now leverage enhanced smart home security and entertainment experiences for improved lifestyle. "State of the art security systems such as DSC's PowerSeries Neo, when integrated with the Control4 system, provide customers with unequaled comfort and entertainment and take safety and security to an entirely new level. Leveraging the home's automated features that can be triggered by events from the Power Series Neo delivers peace of mind to Control4 homeowners whether they are home or away," said Paul Williams, Vice President of Solutions, Control4. "The integration of PowerSeries Neo with the Control4 platform gives our security dealer customers access to an expanded portfolio of state-of-the-art home automation solutions," said Tim Myers, Product Line Director – Intrusion, Tyco Security Products. "We are able to maximize the potential of DSC's PowerSeries Neo in the residential space and our partnership with a high-caliber home automation specialist such as Control4 perfectly aligns with Tyco Security Products' multiple-partner strategy for integrated solutions." Combination Of Smart Home Automation And Reliable Security Solutions Control4 Corp. is a leading global provider of home automation solutions. It integrates with PowerSeries Neo security systems through Control4's OS 2.8, enhancing the customer experience with a combination of smart home automation and reliable security solutions. With a recently completely redesigned user interface, the Control4 platform offers easy and comprehensive control over the security system. Arming or disarming PowerSeries Neo or alerting emergency response units can be done with a single tap on touch screens, TV remotes, smart tablets, mobile phones, and Apple Watch. With an easy-to-use app, customers can monitor cameras, lock doors, adjust the temperature, close the garage door and turn off the lights from virtually anywhere in the world. In addition, homeowners can monitor and personalize their access to their home and also search, browse, listen to and watch their favorite media as well as tap into features such as Mockupancy, a new capability that automatically mimics a household's normal routines, such as turning on and off lights and opening and closing window blinds while a homeowner is away. As part of the integration, extensive product and solution training will be available to PowerSeries Neo installers.
Experts sections