Michael Gips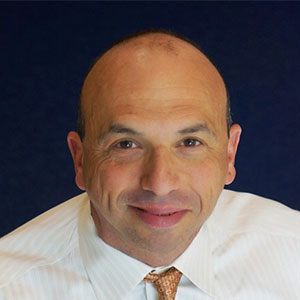 Michael Gips
Chief Global Knowledge and Learning Officer,
ASIS International
Michael Gips is Chief Global Knowledge and Learning Officer for ASIS International. In his 23 years at ASIS, he has been VP of Publishing, VP of Strategic Operations, and Senior Editor of Security Management magazine.
Articles by Michael Gips
ASIS International continues to adapt, innovate, and grow at the high speed of the industry and profession. If 2016 represented a year for new CEO Peter J. O'Neil and his senior management team and volunteer leadership to explore, review, and assess, 2017 was the year when many new initiatives took wing. Career Pathing Initiative For one, the Society is working on a new model that includes corporate membership. A Career Pathing initiative is under way, in which the knowledge, skills, and abilities for various career trajectories will be identified, with ASIS charting the course with tailored educational opportunities, certificate programs, certifications, and knowledge resources. A new content management framework will result in more strategic development and distribution of our information resources. IT security and ESRM have prominent new futures at ASIS. The CSO Center is adopting executive coaching and will be holding chapter-based programs around the globe. The ASIS Foundation is undertaking a Scouting the Future initiative that explores the change drivers that are and will be affecting the security profession over the next several years. From the resulting analysis, ASIS leaders will develop strategic priorities for both the association and the profession, as well as create a research agenda for the Foundation. Attendees to the annual seminar and exhibits in Dallas got a preview of changes to come at our flagship event. Former President George W. Bush, Mark Cuban, and futurist Scott Klososky drew in and stirred the imaginations of attendees. The event also featured more diverse educational programming, a new show footprint, a busier show floor, and a refreshing new energy and buzz in the air. 2018 in Las Vegas promises even more positive developments, including a wholesale rebranding of the event. The Internet of Things (IoT) will attract hackers lookingto interfere with everything from airplanes to pacemakers 2017 Security Trends Trends that we identified in last year's review and forecast intensified in 2017. We predicted "high numbers of lone wolf and soft target attacks," driven by "the confluence of self-radicalization, social media, violent extremism, and mental illness." We saw each one of these factors alone or in combination lead to horrific attacks. For example, the culprit in the Texas church shooting was a mentally-ill lone wolf with a grudge against his in-laws. The drivers who rammed pedestrians in Barcelona, on London Bridge, and on a bicycle path in Manhattan—as well as the bomber at Ariana Grande's Manchester concert—were all self-radicalized Islamist extremists targeting the most vulnerable. Unfortunately, there's no indication that these attacks will abate. Many of them take little time, coordination, or resources. The best preparation is preparation, situational awareness, and strong networks. Internet of Things And Hackers We also noted that the proliferating Internet of Things (IoT) will attract hackers looking to interfere with everything from airplanes to pacemakers. According to researchers at F5 Labs, attacks against the IoT in the first half of 2017 surged 280 percent compared to the six months prior. Much of that increase can be attributed to the malware known as Mirai, which turns IoT devices into bots. And even though the Mirai botnet was identified in August 2016, the threat it poses remains severe. Other of our projections looked farther into the future, with security leaders becoming holistic risk managers steeped in Enterprise Security Risk Management (ESRM). In fact, ASIS's ESRM initiative has started to embed these principles into the DNA of the Society. Specialized work teams are integrating ESRM into ASIS standards and guidelines, education and certification, marketing efforts, and a maturity model. Security professionals will begin to see the fruits of those efforts in the first and second quarters of 2018.
News mentions
Security Week is designed to give something back to the Seminar's host city in exchange for its hospitality The 62nd ASIS International Seminar and Exhibits will run from September 12 to September 15 in Orlando, Florida. ASIS estimates that the Seminar may attract more than 20,000 security professionals to the Orlando Convention Center, where the event is being held. Giving Back To The Host Community The Seminar always has a major economic effect on the host community. This year, ASIS will inaugurate a program called Security Week, which is designed to give something back to the Seminar's host city in exchange for its hospitality. "This is our first Security Week," says Peter O'Neil, CEO of ASIS. "We were originally planning to inaugurate Security Week next year, but the tragedy at the Pulse nightclub led us to do it this year in Orlando." "A shooter killed 49 people and wounded 53 others at the Pulse nightclub back in June," says Michael Gips, chief global knowledge and learning officer for ASIS. "The Orlando segment of the program will start on Sunday with a two-hour presentation for Orlando community members at the local Hyatt Regency hotel." "We were originally planning to inaugurate Security Week next year, but the tragedy at the Pulse nightclub led us to do it this year in Orlando" "The program will include an essay competition in which we award $20,000 to a school," says Gips. "The essay topic is why your school needs security upgrades, what those upgrades are and what benefits the upgrades will provide. The award will help pay for the upgrades." Seminars And Presentations Over the course of the week, ASIS will hold a series of seminars for local business and organizations to better prepare for current physical security threats. The Sunday presentation will feature a moderator and three speakers. It will be open to members of all local community organizations, including schools, law enforcement, the fire department and community organizations and businesses. "These are people and groups that don't consider themselves targets of violence and so have never developed sophisticated security programs," Gips says. Kevin Doss, CHP, CEO of Level 4 Security — a security and training firm — will serve as moderator. He is the author of the book "Active Shooter: Preparing for and Responding to a Growing Threat." Speakers will include Marty J. Smith, the protective security advisor for Eastern and Central Florida, DHS District 5; U.S. Air Force retired Air Force Col. Jennifer L. Hesterman, author of "Soft Target Hardening: Protecting People from Attack;" and Paul Timm, PSP, president of RETA Security and author of "School Security: How to Build and Strengthen a School Safety Program." The importance of security was highlighted when a shooter killed 49 people and wounded 53 others at the Pulse nightclub in June (Image credit: Neville Elder / Shutterstock.com) Building An Effective Plan For Preparedness They will discuss how to build an effective plan for preparedness, hardening soft targets, fundamentals of proper safety and security planning and how to work effectively with local law enforcement. According to Gips, ASIS will invite members of the military, first responders and law enforcement professionals to attend the seminar free of charge. "Everyone that attends our Sunday program will receive a free pass to the show floor from Monday through Wednesday," he says. "They can take in the exhibits and attend the educational sessions on a wide variety of subjects," continues Gips. "It will be an opportunity to learn about meeting security challenges by learning about security technology and talking with security professionals." Gips adds that the Department of Homeland Security (DHS) has signed on as a supporting partner for the Sunday event. Why? "As Assistant Secretary of DHS Caitlin Durkovich says, 'Communities are the first line of defense,'" explains Gips. All told, the inaugural ASIS Security Week will aim to impart information about best practices to the local community in an effort to enable Orland to build this first line of defense. Save Save Save Save
Experts sections