Martyn Rowe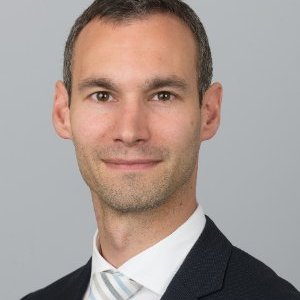 Martyn Rowe
Technical Director,
Synectic Systems Group Ltd
Martyn Rowe has a degree in Industrial Design & Technology and has worked for Synectics' since joining the company from Loughborough University in 2001. Martyn has held a number of positions at Synectics' starting as Product Designer, moving on to become Engineering Director in 2006 and General Manager in 2009. In 2011 Martyn took on the role of Technology Director where he is responsible for Synectics Networks technology, strategy and delivery.
News mentions
Synectics has released its latest 'Tech Note' to help business and organizations explore how video analytics can transform their security and surveillance operations. The free 'Tech Note' highlights how operators can maximize intelligence and analytics from real-time video data. It draws on Synectics deep experience in the design and deployment of advanced surveillance solutions for highly regulated and specialized industries around the world. Martyn Rowe, Head of Product Management at Synectics, said: "Analytics is a dominant trend in the surveillance industry right now, particularly in the current climate of COVID-19. In addition to providing organizations with valuable real-time intelligence, applying analytics to a wide range of connected and integrated data sets can help businesses better understand and serve their customers. It can be a potent business tool, particularly for critical security or safety applications." Video content analytics Rowe continued: "Our customers ask us questions about the benefits of video analytics and which technology might be best suited for their particular needs. These range from technical queries concerning technical implementation and the most appropriate mechanism for detecting fraud, theft, and suspicious activity, and integrating analytics with surveillance and data management solutions. This paper is a useful tool to help these businesses navigate that journey." The Tech Note is the latest in a portfolio of free resources developed by Synectics The 'Tech Note' looks at how to implement video content analytics in security, safety, and operational efficiency strategies. Key topics include implementation methods, hardware and software requirements and how to benefit from analytics technology. Left object detection Analytics capabilities covered in the document include facial recognition, virtual tripwires, motion detection, left object detection, loitering detection, heat maps, footfall and headcount analysis, and traffic monitoring. Another specific focus is how command and control software can help operators integrate not only analytics but also use alarm and workflow programmes to automate critical processes and activities in response to captured data. The Tech Note is the latest in a portfolio of free resources developed by Synectics.
Synectics commences the roll-out of Synergy 3 2019, the latest release of its command and control platform for demanding surveillance and security environments. Introducing enhanced customizable mapping, camera management, and third-party integration capabilities, the feature-rich platform is the most customer-centric iteration of the software to date and aims to make the Synergy 3 experience more user-friendly. The new release will be available across Synectics' key markets, spanning transportation, infrastructure, oil and gas, high security, public space, and gaming. Automatic camera plotting Speaking about the latest developments, Martyn Rowe, Head of Product Management at Synectics, said: "We wanted this release of Synergy 3 to offer practical innovations that customers will truly benefit from in terms of how they work and their security challenges." We wanted this release of Synergy 3 to offer practical innovations that customers will truly benefit from" "For example, to complement existing GIS mapping capabilities, we've introduced advanced CAD mapping that enables customers to upload and seamlessly navigate their own maps of property and asset layouts. Functionalities such as automatic camera plotting in Synergy 3 ensure that any layout changes (for example, to gaming tables or slot machines) don't require lengthy re-programming of cameras. This has a positive impact for the customer's on-premise resources, particularly where sites have hundreds or even thousands of cameras." Monitoring live footage Camera-related developments in the 2019 release also enable footage to be viewed in more intuitive ways. The de-warping functionality within Synergy 3 has been enhanced to provide an undistorted view of fisheye cameras, offering the ability to monitor live footage from multiple angles of the same camera for wide-area situational awareness. Furthermore, Synergy 3 now supports H.265 compression for all IP cameras compliant with ONVIF Profile S. Martyn continued: "Synectics has a strong reputation for offering end-to-end solutions tailored to specific needs. We can't make that claim if we don't give our customers the freedom to choose and use systems and devices that meet their unique requirements. Developments such as H.265 compression, new third-party system integrations, and a Software Development Kit (SDK) to help technology partners write integrations to Synergy 3, reflect this and our commitment to future-proofing our solutions." Facilitating situational awareness Other capabilities strongly associated with Synergy 3 since it first launched in 2014 are its incident management and response features. Synergy 3 2019 builds on these proven capabilities, with further improvements to facilitate situational awareness and incident management under pressure. Clip mode ensures that any footage viewed is automatically imported to a clip basket Two notable developments in this respect are the introduction of quad view automation and the new clip mode functionality. The former refers to tailorable alerts that, if specific criteria are met, trigger quad layouts ‒ allowing the simultaneous tracking of live action and investigation of recorded footage. Clip mode ensures that any footage viewed is automatically imported to a clip basket, for quick and easy transfer to the incident locker if verified as pertinent. Intelligently automate processes Martyn added: "At Synectics, we place great importance on being able to intelligently automate processes for those in charge of securing and operating facilities in the demanding sectors we serve. Whether it's to improve conditions for keeping on top of incidents, help users get the most out of the powerful capabilities at their disposal, or simply save busy surveillance teams precious time, we are always looking at how we can better support our customers." "While these developments in Synergy 3 2019 differ in function, they share a common thread. They have all been undertaken with an understanding of the pressures our customers face – one fostered through close working partnerships and real-world sector experience."
The system will enable the control room team to benefit from HD viewing on their display wall Salford City Council, which operates one of the largest public space surveillance systems in the UK, is to upgrade its central control room with Synectics' Synergy 3 command and control platform. The upgrade is the latest phase in Salford's pioneering use of CCTV, which in the last quarter of 2014 saw the highly trained team direct police to 220 incidents and made 64 arrests. Simple To Deploy & Integrate Synergy 3, the latest evolution of Synectics' field-proven technology, is simple to deploy and integrate, and features new functionality including a fully customizable user interface, incident collaboration tools, and interactive mapping engine with Geospatial Information System (GIS) technology. Council staff monitors around 200 state-of-the-art cameras across the city, 24 hours a day, and 365 days a year. The upgrade to Synergy 3 will enable IP and analog cameras from two separate systems, covering public and business areas, to be monitored and controlled in a single unified environment. The system will also enable the control room team to benefit from HD viewing on their display wall for the first time. Improved Mapping Capabilities Other factors that led to the decision to migrate to Synergy 3 were the improved mapping capabilities, to aid incident response, and the enhanced reporting capabilities. Deputy City Mayor, Councilor David Lancaster said: "Public safety is a top priority and investing in technology that is going to aid our highly skilled staff is important to prevent and detect crime." "We always look for the best solutions to meet our specific needs. CCTV is so important to public safety and security that system downtime is just not acceptable. Our Synectics solution has always been very reliable and our operators are very familiar with the system. That, coupled with the advantages of upgrading to Synergy 3, made it the right choice for us at this time." "Our Synectics solution has always been very reliable and our operators are very familiar with the system" Synectics Provided Council's Surveillance Solutions Since 2009 Synectics, which has provided the council's surveillance solutions since 2009, was awarded the contract following a competitive tender process. Martyn Rowe, Head of Client Delivery, said: "Building lasting relationships with customers is very important to us - it's why contracts such as this are so exciting. For years Salford City Council's use of CCTV has been seen as an industry benchmark for public space safety and security. We are proud to have been part of that journey and to now be working with the team there to help an already successful system evolve for the future."
Experts sections