Mark McCourt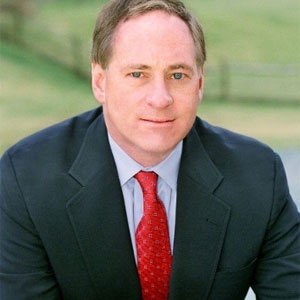 Mark McCourt
Vice President, Enterprise Security Services,
Allied Universal
Mark McCourt is Vice President, Enterprise Security Services, Allied Universal.
Articles by Mark McCourt
The emergence of smart technology into the security sector is changing risk management economics and strategy in unique ways. Such technology leverages information management at its core for a more effective security program. Case in point is the burgeoning role of autonomous data machines (ADMs or robots) that are purposely built for security. Will the advent of robots eliminate physical security officers at a site? Not any time soon, but robots are a real force multiplier by adding effectiveness and efficiency to security programs. The use of ADM technology augments security personnel by providing "smart eyes and ears" that enable security officers to manage information and communicate quickly and effectively. 24/7 Patrolling And Monitoring Threats, crime and mischief do not operate on a timetable, nor do they sleep. Robots provide 24/7 autonomous patrolling and monitoring including autonomous recharging without human intervention, so that a company's assets can be secure 24/7. Hence, the new partnership formed this year between Allied Universal and Knightscope has brought this sophisticated technology to California clients and it is expected to be offered nationally in 2017. Here are some reasons to consider making robots part of a security program: Cost savings—cost reduction without sacrificing security coverage. Constant coverage—24/7 physical security presence with autonomous patrolling and monitoring. Force multiplier—More effective information sourcing and sharing, accessible in real time from the desk or on the run. Monitoring, detection and alert capabilities—Human error is reduced with improved incident and response resolution time with analytics, information sharing and reporting capabilities. Works with new platforms—A mobile app allows security officers to engage with the robots and use them as tools to cover more ground and do their jobs more effectively. Blending Robotic Technology And Manpower Leveraging robotic technology with manpower is the latest trend in asset protection. Blending the technology with people may prove to pay off for clients in the long run. It's also a methodology more industries may soon tout as the new normal. Read the Rise of the Robots, a book written by Martin Ford, to learn more about this evolutionary trend that has economic implications and the ability to unleash the power of data in unimaginable ways. See the full coverage of 2016/2017 Review and Forecast articles here Save
News mentions
The Security Industry Association (SIA) has selected Mark McCourt as the recipient of the 2018 Sandy Jones Volunteer of the Year award, which recognizes SIA volunteers who have made tireless efforts to expand SIA's programs and services. SIA will present McCourt with the award at The Advance, SIA's annual membership meeting, during ISC West. SIA Autonomous Robotics Working Group Mark McCourt, head of commercialization at Cobalt Robotics, has made valuable contributions to SIA, including his efforts to establish and lead SIA's Autonomous Robotics Working Group, which brings together members of the security industry, end users, technology experts and other interested parties to promote best practices regarding the use of robots in security, develop research, offer guidance on legislative and regulatory matters and enhance communication and collaboration. The Sandy Jones Volunteer of the Year Award is named in honor of Sandra Jones, principal of Sandra Jones and Company, a prolific SIA volunteer and co-founder of the executive conference, Securing New Ground. Physical Security Industry Expert Sandy was among the first to call me when I entered the physical security market in 2005, and she became a coach, friend and business partner" "Sandy was among the first to call me when I entered the physical security market in 2005, and she became a coach, friend and business partner," said McCourt. "Her work has made a tremendous contribution to many, and it was Sandy who inspired me to become a SIA volunteer. To receive an award in her name is an honor beyond words." In his role as chair of the Autonomous Security Robotics Working Group, McCourt provided critical input in the development of Market Spotlight: Extending the Capabilities of Human Security Officers with Modern Robotics, a report produced exclusively for SIA by research firm IDC that examines the opportunity, benefits and reasons for growth in the robotic security market. Robotics – Future Scope And Impact The report highlights the evolution of robotic technology, real-world scenarios for robotic security, the robots' impact on the security market and more. He has also initiated work to publish a second robotics paper in partnership with IDC and is an active member of SIA's Membership and Marketing Committee, which guides the association in creating member value, new member development and overall member engagement. "The year 2018 was full of exciting accomplishments, new resources and initiatives and top-quality programs for SIA, and these efforts would not be possible without the support and participation of our impressive and dedicated volunteers like Mark McCourt," said SIA CEO Don Erickson. The Advance will take place during ISC West 2019 on Tuesday, April 9 "SIA commends Mark for his exceptional contributions to SIA and the security industry, including his outstanding leadership of a new working group and active engagement in SIA's efforts to provide a high-quality portfolio of programs, resources and services for our members, and looks forward to recognizing him for these accomplishments at The Advance." The Advance At ISC West 2019 The Advance will take place during ISC West 2019 on Tuesday, April 9, from 10:30 to 11:30 a.m. in the Sands Expo Center in Las Vegas, Nevada. All SIA members are invited to attend. In addition to the presentation of the Sandy Jones Volunteer of the Year Award, attendees will enjoy a high-impact presentation from Sal Mani, security systems manager for Google, on the workforce imperative of developing cross-functional skill sets to stay competitive in the security industry. SIA will also submit five nominations to the SIA Board of Directors for ratification and present the SIA Milestone Awards, Chairman's Award, Member of the Year Award and Committee Chair of the Year Award. Attendees of The Advance will also receive complimentary lunch and have the opportunity to network with industry colleagues.
McCourt will help clients and prospects strategically align with broader Universal enterprise security solutions Universal Protection Service—a division of Universal Services of America—recently announced the addition of Mark McCourt, a security industry expert, as Vice President of Enterprise Security Services. In this newly created position on the national accounts/business development team, McCourt will help clients and prospects strategically align with broader Universal enterprise security solutions, services and best practices for improved risk management and security programs. Role At Universal Services Of America "We are extremely pleased to have Mark join our leadership team," said Ty Richmond, President, Security Systems and Technology and National Accounts at Universal Services of America. "Mark brings a tremendous amount of experience working with CSOs and understanding their issues and needs, and will play a vital role with Universal's national accounts team as we expand solutions and services to meet customers' needs." McCourt's charge will be to help companies achieve best results by leveraging polices, people and technology into a proactive risk management and security program. "Being able to apply expertise in this area is really my goal in joining Universal, and I'm looking forward to contributing to the company's continued growth and helping its customers address today's business and security challenges." Background McCourt has more than two decades of wide-ranging executive management leadership experience at some of the world's most innovative companies. Before co-founding software company Viakoo in 2013, he served as Group Publisher of SDM and Security magazines for 10 years. During his tenure, the publications became the market leaders in their respective categories and experienced consistent advertising, audience and margin growth. In 2006 he launched Security as the "business media for enterprise security leaders" and the Security 500 best practices and benchmarking programs. Additionally, McCourt has held various security consultant and advisor roles. He has spoken at many security industry events for organizations such as the Security Industry Association, the International Security Conference and Expo, Securing New Ground and the Security Executive Council. He holds a B.A. in Business from Lafayette College. Universal Protection Service is the largest U.S.-owned security company and the nation's primary security provider for commercial office and retail properties. As Universal expands its position in the industry, the company continues to provide clients with total security solutions, personalized customer service and unmatched exceptional value. The company, which recently celebrated its 50th anniversary, serves a variety of industries nationally, in Canada, Puerto Rico and U.S. Virgin Islands.
Experts sections