Bill Whitmore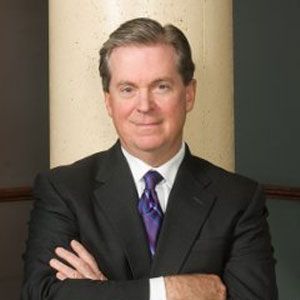 Bill Whitmore
Chairman & CEO,
Allied Universal
Bill Whitmore has been the Chairman of AlliedBarton Security Services since 2006. He has authored "Potential: Workplace Violence Prevention and Your Organizational Success" in 2012. Under his leadership, direction and participation, AlliedBarton Security Services has grown from a small regional security services related company to a successful, progressive and admired nationwide security company. His many years of experience in private contract security and law enforcement have provided him with the credentials to forge new standards and procedures for his company and the contract security industry. Community Initiatives & Industry Associations Philadelphia University's Board of Trustees Member, former Chair Board member, and former President, Philadelphia Police Foundation Vice Chair, Ed Snider Youth Hockey Foundation Board of Directors
Articles by Bill Whitmore
Security officers work diligently to protect people and property and are often first on the scene of an emergency. Working alongside police, paramedics and firefighters, security officers demand our collective respect. The Freedonia Group reports that the demand for security officer and patrol services is forecast to rise at an annual rate of 4.6 percent through 2014 to $25 billion and the number of officers employed by private security firms is expected to increase 2.6 percent per year to 740,000 in 2014. This rapid rise of the security sector demands a shift in public perception about this critically important job. How do we keep this vitally important workforce engaged, productive and energized? Bill Whitmore, Chairman & CEO of AlliedBarton Security Services comments that security officers who are cared for and nurtured by their organization with affordable healthcare and accessible and relevant training are happier on the job and possess a positive attitude. Role of healthcare benefits in security staff morale & productivity America's national spotlight on the Affordable Care Act has everyone talking about their workforce to the Health Insurance Marketplace. Other companies are continuing to offer a variety of healthcare options, including the so-called mini-med plans, which have no deductible and only a modest co-payment for physician visits and prescription drugs. Those still offering benefits are reaffirming their commitment to employee engagement by ensuring that benefits, compensation, respect and gratitude are a part of the company's core values. Short-term, it may not be the most cost efficient model for companies to offer a variety of healthcare coverage to employees. However, long-term, companies that truly respect and honor their workforce see the value and savings it brings, recognizing that it is simply the right thing to do. An organization's commitment to offering employee benefits is often a reflection of how they treat and value their employees. When employees believe their employer cares for their well-being, they become more invested and engaged in their work, leading to greater morale and productivity, and better customer service. In addition to offering comprehensive training and development opportunities, ensuring that employees and their families have access to affordable healthcare is critically important. Employee benefits packages can help drive employee engagement and increase staff retention Providing employees with a choice of healthcare benefits, along with training and development opportunities, helps ensure positive attitude and initiative. While some hourly workers may be able to find affordable healthcare options on their own, this may not be the case for everyone. A well-designed employee benefits package can help drive employee engagement and increase security officer retention. Skill enhancement with training & education for better employee engagement Providing employee engagement and development programs that include competitive compensation, health insurance, paid vacation, employer-supported retirement plans, and access to additional education and training can make a big difference in a security officer's overall well-being professionally and personally. Savvy security employers realize these individuals are a worthy investment, resulting in enhanced recruitment, retention and productivity. Whether in the case of a frontline security officer assisting with a lost child or a manager developing emergency procedures at a client site, security personnel lead best when supported with employee development and engagement programs. Building morale and engagement helps to strengthen the next generation of leaders. Part of the overall employee engagement program, training and education allow security teams to further develop their skills and abilities. By offering security personnel the opportunity to improve themselves, they can become a proactive part of the solution to our daily security challenges, are invested in their role and organization, and are increasingly satisfied with their work experience. Engaged security officers make a positive impact on lives Security leaders want officers who are committed and show initiative. For example, training and expertise in CPR was critical to the heroic acts of last year's ASIS International Ralph Day Security Officer of the Year award winner, Myisha Pullum, a security officer at a condominium complex in Coronado, CA. She acted quickly and used her CPR training to save a child's life, and then moved on to control access to the scene once paramedics arrived. Pullum is a prime example of an engaged employee with a positive attitude. And she is just one example. Security officers across the country make a significant impact on our lives daily. However, security leaders know it can be difficult to find and retain these stand-out employees. More than ever in this growing industry, we must look at the engagement, development and benefit programs we have in place, and ask ourselves, "Are we doing enough?" Organizations that value employees at all levels need to ensure that development opportunities and wellness programs are available to them. Security officers help keep us safe every day and we must work hard to retain these loyal and valuable employees.
Experts sections