Mark Cosgrave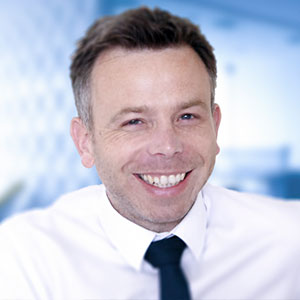 Mark Cosgrave
Western Europe Divisional Manager, EMEA,
OPTEX
Mark Cosgrave is the Western Europe Divisional Manager for OPTEX EMEA. Prior to this he worked at Takex Europe.
News mentions
OPTEX will showcase a range of newly released outdoor sensors and visual verification solutions as well as preview its new high mount, outdoor PIRs – the QX Infinity (QXI) series for the EMEA region at Sicurezza as part of its Italian distributor's stand, HESA. For the first time in Europe, the new high mount (2.2m-2.7m) outdoor sensor, the QXI series will be presented at Sicurezza. The family of outdoor PIRs and Dual-tech sensors provide a 120° wide and 12m detection area. The new Quad technology provides very reliable detection performance within a compact and sleek design. It also features OPTEX's sensing analytics, the Super Multi-Dimensional Analysis (SMDA) reduces noise created by the environment. Launched earlier this year, the wide range of 180° outdoor intrusion sensors, the WX family that includes the WX Infinity (WXI) and the WX Shield (WXS) series will be showcased at the event. Intrusion alarm systems Italy is a very important market for us which is why we launched our App-based visual verification solution here first Both provide low-mount, pet tolerant detection up to 12m, wired and wireless models and feature two independent 90° detection zones, meaning the detection area, the sensibility and masking can be set independently on the left and the right zones. The WXS additionally provides a flexible mount option (0.8-1.2 or 2m), and dual-technology models. HESA's stand will also include live demonstrations for OPTEX's App-based visual verification solutions and enhanced short range LiDAR series. The REDSCAN RLS-2020 series is now Grade 3 meaning it can be added to graded intrusion alarm systems, giving installers the opportunity to enhance the site security by adding virtual walls and ceilings. With the latest firmware version, the RLS-2020S model features an extended detection range to 30m radius and 95°. Visual verification solution Mark Cosgrave, Western Europe Divisional Manager at OPTEX EMEA is pleased to be returning to Sicurezza: "2017 proved to be a fantastic show and we are excited to have a dedicated area on HESA's stand. Italy is a very important market for us which is why we launched our App-based visual verification solution here first and will preview the new QXI here as well. I am looking forward to hearing the feedback from the market at the show."
OPTEX, a sensor manufacturer, will be demonstrating its whole product portfolio at Sicur for the first time and introducing its newly created Iberia team. Mark Cosgrave, Western Europe Divisional Manager for OPTEX EMEA, said "Spain and the Iberian Peninsula is an important region for OPTEX and there is a clear demand for highly reliable, high-quality sensor technologies. To meet this exciting challenge, we have created a dedicated team of native speakers to support our network of approved and certified partners in the region. Sicur will be an excellent opportunity to introduce the new team to our customers as well as the complete range of our security products." OPTEX's New IBERIA sales team The new team consists of Milton Acosta, Regional Sales Manager, and Tony Singh, Technical Sales Manager. Milton joined OPTEX in September 2017 and has been working in the security sector since 1996. He has more than 20 years' experience in Video management, IP CCTV, access control, automation, intrusion sensors, video analytics, fire detection and integration. Tony has been working for OPTEX as part of the EMEA sales & technical support team for 17 years and is now based in Madrid to bring greater training support to the region. He has worked in most security sectors and provides training on all of OPTEX's sensor technologies. He also supports 'proof of concept' for projects that include long range PIRs, laser and fiber optics sensors. New Short-range Sensors to be showcased at SICUR Jacques Vaarre, Managing Director for OPTEX EMEA, says that the company will use Sicur to launch a new series of products: "We will be showcasing our new series of short range sensor – the VX and BX Shield – which are ideal for protecting residential and commercial buildings," he says. "For high security applications, our laser sensors, fiber optic perimeter intrusion sensors and tailgating sensor will be demonstrated live at the show. " OPTEX's sister company Raytec, a world leader in LED lighting for security and safety, will also be showing its IP variable lighting (Vario-IP) on the stand.
OPTEX Europe will be exhibiting for the first time at Sicurezza in Milan to showcase its wider range of detection and LED lighting devices. The portfolio on show will cover perimeter protection and security, as well as transportation safety devices and vehicle sensors – a perfect opportunity to meet the team and discuss new applications. OPTEX Presence At Sicurezza Part of the OPTEX team present at the show will be Mark Cosgrave, Western Europe Divisional Manager for OPTEX EMEA and Sandrine Cocks, New Business Product Development Manager – EMEA HQ. "Although Italy is one of our biggest markets, we are mainly known for a small number of our whole sensor range," Mark says. "So, we thought it's important to show the many strings we have to our bow – we have reliable intrusion detection systems suitable for everything from home alarm protection, to high security critical infrastructure. "Our sister company, Raytec, will join us to showcase its IP and hybrid white and infrared LED lights, the ideal partner for our fiber optic fence detectors, and our volumetric intrusion sensors, to allow CCTV systems to have the best camera view to see the intruder." Tailgating Issue Intrusion can also happen during normal office hours when an unauthorized person attempts to follow an authorized employee into a controlled area. "Tailgating is a growing issue for companies, leading to loss of intellectual property and in a worse-case scenario, the threat of employee safety," says Sandrine. "In the case of interlocks, when one single authorized person is allowed in, our Accurance 3D system will act as a tailgating prevention system. If more than one person is detected, the second door of the interlock will not open – and this will also be showcased live on our stand," she continues. LiDar Laser Scanner In addition to the security sensors, OPTEX will also exhibit its LiDAR laser scanner that has been specifically designed for transportation safety applications. It can detect obstacles on railroad crossings, as well as people falling off a station platform and onto the track. Another non-security range will be presented: a vehicle detection, presence and counting sensor – an alternative way to detect vehicles without the need for a ground-installed device. This new OPTEX vehicle sensor series includes a model for gate automation, one for counting cars, and a third to manage the availability of parking bays. While the OPTEX stand will showcase sensors and lighting used as part of an overall project, OPTEX's distributor, Hesa, will be showcasing all of the core OPTEX intrusion sensors, including the brand new short-range volumetric and curtain sensors, part of the Shield series. "This all goes to show that there's a great deal to see from OPTEX at Sicurezza, on two different stands, Hesa Stand Pav. 7 K11 M20, and OPTEX Stand Pav. 7 D6," Mark concludes.
Experts sections