Lopez Martin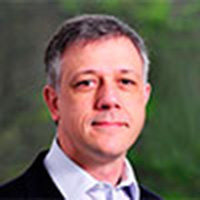 Lopez Martin
Regional Director for Latin America,
IndigoVision Limited
Jose Lopez Martin now has overall responsibility for both North America and Latin America. He joined IndigoVision in 2008 as Senior VP for Latin America having previously held senior management positions with Tyco and GE Security. Lopez has over 30 years of experience in high technology markets and holds several degree certifications including; Bachelor of Science in Electrical Engineering, Bachelor of Business Administration, MBA in Marketing, Specialisation in Industrial Marketing and is a Master of Science in Management and Business Strategy.
News mentions
Both Dean and Brian have a proven track record of driving significant revenue growth IndigoVision, a global provider of video security solutions, announce the appointments of Dean Brazenall as Regional Sales Director N EMEA, reporting to Marcus Kneen CEO, and Brian JohnPaoli as Area Sales Director East USA, reporting to Lopez Martin, Senior VP Americas. Background With over 20 years' experience in security technology and solution sales Dean Brazenall brings proven skills in building sales teams, market demand and sales revenues. Prior to joining IndigoVision Dean spent 4 years with Avigilon, creating the platform for the high growth phase in EMEA. Other senior roles held by Dean were at Samsung, Bosch and GE Security. "I am excited to leverage my experience to help drive the IndigoVision's success," said Dean Brazenall. "IndigoVision is a well-established business with proven credentials and a leading product set. I believe IndigoVision has a lot of potential and offers a fantastic opportunity". Brian JohnPaoli brings over 30 years' experience in security technology and solution sales. Prior to joining IndigoVision Brian spent 7 years with Avigilon, and most recently with DVTEL. Brian JohnPaoli commented "Having led teams and worked within the security industry in a number of roles, I'm confident that I can lend a new perspective to IndigoVision sales and business development strategy that will enable exceptional growth." Business Expansion And Development Lopez Martin, Senior VP Americas, said, "Brian´s leadership skills will empower our sales team and his deep market expertise will promote IndigoVision's brand name and sales growth in the region." Brian Crockett, previously of Crockett International, has also been appointed Senior Market Development Manager. "Both Dean and Brian have a proven track record of driving significant revenue growth, and will deliver management depth and leadership experience to our sales teams. Their expertise will be a valuable asset to the future of IndigoVision." said Marcus Kneen, CEO. Jurgen Klijn moves to Business Development Director serving the whole EMEA region reporting to Marcus Kneen. "Jurgen's technical and commercial expertise makes him ideally positioned to take on this new role for the company."
IndigoVision's solution was deployed in order to allow staff to monitor all 12 Brazil FIFA World Cup Stadiums from their control room The World Cup has drawn to a close, and Germany are not the only ones who can look back on a successful tournament. International events of this scale present a massive challenge in terms of homeland security. Not only do such events attract fans from around the globe, they also draw out criminals, increase traffic and are potential targets for terrorists. Continuing successes in Germany 2006 and South Africa in 2010, IndigoVision's IP video surveillance solution was deployed in order to allow staff from the Local Organizing Committee (LOC) in Rio de Janeiro to monitor all 12 FIFA World Cup Stadiums from their control room. IndigoVision's solution was also deployed in the regional control room located in each of the 12 host cities along with two master control rooms, which were developed by the Brazilian Ministry of Justice's Special Law Enforcement Secretary specifically to support major events. This meant that every single security camera used for Brazil 2014 could potentially be monitored from any control room, in any city. Few security systems can deal with challenges like these, but IndigoVision have extensive experience in this field having provided solutions for the South African and German World Cups along with five Olympic Games. "Integrating the various stadiums' existing systems is a major requirement," stated Lopez Martin, IndigoVision's Regional Director for Latin America, "Often stadiums have their own security systems; security cameras, intrusion detection, fire alarm systems, perimeter detection. To simply replace them all would be impractical and expensive. The open nature of IndigoVision's solution means it's easy to integrate and manage these systems in a single security solution, making operator response faster, reducing installation time and lowering project cost. However, the greatest benefits of IndigoVision's solution may be yet to come, as the highly scalable nature of IndigoVision's solution will allow it to grow and adapt as the users' needs change after the world cup. "Regeneration is an important issue for any major event like this," concludes IndigoVision CEO Marcus Kneen, "The great thing about our solution is that it so easy to scale and reconfigure as the use of the facilities changes. For example, after the 2006 World Cup in Germany, Stuttgart expanded the solution used for the tournament to monitor all transport routes within a 30km radius of the stadium. It's really rewarding to think that the people of Brazil will still be able to benefit from IndigoVision's solution long after the World Cup has ended."
Experts sections