Jurgen Klijn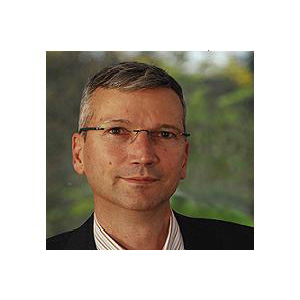 Jurgen Klijn
Business Development Director,
IndigoVision Limited
Jurgen Klijn joined IndigoVision in 2006 as Sales Account Manager for the Benelux region and appointed as Senior Vice President EMEA in March 2012. Prior to joining IndigoVision Jurgen worked with worldwide operating companies with an established track record in International Business Development. He also previously held a variety of technical and product life cycle management roles with Dutch system integrators.
News mentions
Both Dean and Brian have a proven track record of driving significant revenue growth IndigoVision, a global provider of video security solutions, announce the appointments of Dean Brazenall as Regional Sales Director N EMEA, reporting to Marcus Kneen CEO, and Brian JohnPaoli as Area Sales Director East USA, reporting to Lopez Martin, Senior VP Americas. Background With over 20 years' experience in security technology and solution sales Dean Brazenall brings proven skills in building sales teams, market demand and sales revenues. Prior to joining IndigoVision Dean spent 4 years with Avigilon, creating the platform for the high growth phase in EMEA. Other senior roles held by Dean were at Samsung, Bosch and GE Security. "I am excited to leverage my experience to help drive the IndigoVision's success," said Dean Brazenall. "IndigoVision is a well-established business with proven credentials and a leading product set. I believe IndigoVision has a lot of potential and offers a fantastic opportunity". Brian JohnPaoli brings over 30 years' experience in security technology and solution sales. Prior to joining IndigoVision Brian spent 7 years with Avigilon, and most recently with DVTEL. Brian JohnPaoli commented "Having led teams and worked within the security industry in a number of roles, I'm confident that I can lend a new perspective to IndigoVision sales and business development strategy that will enable exceptional growth." Business Expansion And Development Lopez Martin, Senior VP Americas, said, "Brian´s leadership skills will empower our sales team and his deep market expertise will promote IndigoVision's brand name and sales growth in the region." Brian Crockett, previously of Crockett International, has also been appointed Senior Market Development Manager. "Both Dean and Brian have a proven track record of driving significant revenue growth, and will deliver management depth and leadership experience to our sales teams. Their expertise will be a valuable asset to the future of IndigoVision." said Marcus Kneen, CEO. Jurgen Klijn moves to Business Development Director serving the whole EMEA region reporting to Marcus Kneen. "Jurgen's technical and commercial expertise makes him ideally positioned to take on this new role for the company."
Experts sections