Linda Dotts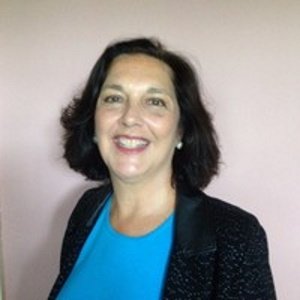 Linda Dotts
Chief Partner Strategy Officer,
Blue Prism
Linda Dotts is presently working as the Chief Partner Strategy Officer at Blue Prism. Prior to this, she was a senior leader channel at FICO, VP of marketing at Avaya, managing director, Japan at Avaya, and national account sales at AT&T. Linda holds a Bachelor's degree in Economics from Arizona State University and an MBA degree in Marketing from the University of Hartford.
News mentions
Blue Prism® announced the availability of Blue Prism Service Assist on Amazon Web Services (AWS) – a comprehensive, no-code, intelligent automation contact center solution that combines intelligent digital workers and native AWS services so enterprises can deliver faster, more efficient, and more engaging customer experiences. Blue Prism Service Assist for AWS combines the capabilities of Amazon Connect and Amazon ElastiCache with Blue Prism's Service Assist to create a scalable intelligent automation contact center offering that expedites the time it takes to deliver across the entire customer journey for a simplified agent and customer experience. Optimized for quick deployment and extensible with Amazon Connect, the Service Assist for AWS solution is available in AWS Marketplace and is pre-configured to simplify and speed deployment for Amazon Connect customers to augment their capabilities with Blue Prism's digital workforce. Invoke, Inc., a longtime, triple-certified Blue Prism partner, will be the first implementation partner to offer this solution in AWS Marketplace. How it works Blue Prism Service Assist connects Amazon Connect to any front-office and back-office systems, including cloud and previously inaccessible legacy mainframes. Service Assist's unique architecture enables digital workers to simultaneously multi-task and support agents with attended automation, freeing them from repetitive tasks and allowing them to focus on creating better customer experiences. The native integration with Amazon ElastiCache ensures that enterprise data is available nearly real-time to digital workers to further speed up automation. Benefits include reduced average handling times (AHT) and abandon call rates, an improved average speed of answer (ASA) rates, more calls handled per agent, decreased agent turnover, and reduced operating expenses. Blue Prism has a complete library of native integrations with Amazon Textract, Amazon Rekognition, and Amazon Comprehend Enterprises can also add powerful AWS artificial intelligence (AI) and machine learning (ML) services to customer workflows. Blue Prism has a complete library of native integrations with Amazon Textract, Amazon Rekognition, and Amazon Comprehend for out-of-the-box integrations. Organizations can quickly scale cognitive workflows and easily add intelligent document processing, computer vision, and natural language processing. Authority comments "Service Assist for AWS combines intelligent automation and multiple API integrations with AWS for a solution that enables Blue Prism's digital workers to assist and accelerate contact center transformation - instantly retrieving customer information in near real-time for every incoming call," said Madhu Raman, Worldwide Head of Intelligent Automation, AWS. "Consumers want a more personalized, engaging, end-to-end digital experience – they don't want to be put on hold. Service Assist for AWS streamlines contact center operations for a better experience and helps enterprises create value with every customer interaction," said Linda Dotts, Chief Partner Strategy Officer, Blue Prism. "Using Service Assist technology on AWS enables us to deploy simple digital interactions to our staff globally, 24x7. The International arm of Fidelity Investments has been using the solution for more than two years, together with Blue Prism digital workers, accessing modern and legacy systems to automate repetitive work, allowing us to provide much better service to our customers," said Karen Rooney, Head of Process Simplification & Optimization, Fidelity International. Service Assist for AWS Amazon Connect integration - Front-end native integration that gives agents access to all the information they need in one simple view to quickly resolve any issue. Blue Prism Service Assist - A highly scalable, on-demand intelligent digital workforce that gives agents a break from repetitive system tasks, simplifies and guides customer interaction functions, and delivers a better and faster agent and customer experience. Amazon ElastiCache integration - Captures data to start the customer journey; from IVR, chatbot, or other channels, reserving it for when the agent needs it throughout the process. Amazon SageMaker, Amazon Comprehend, and Amazon Translate integrations - Native integrations with Service Assist mean that digital workers can generate personalized advice based on past and current information or actions, as well as other critical back-end data, and pass it on to agents. Collaboration builds on the existing relationship with AWS and Blue Prism's cloud-first intelligent automation strategy The solution is ideal for enterprise contact centers with up to 25,000 agents where the value of cost savings and impact on customer satisfaction is important to the customer mission. Contact centers that have seen the most value have a substantial investment in omnichannel technologies, as well as extensive KPI and SLA measurements for client satisfaction. Collaboration This expanded collaboration builds on the existing relationship with AWS and underscores Blue Prism's cloud-first intelligent automation strategy – a three-pronged approach that includes flexible deployment to meet ever-evolving IT strategies; native integrations that combine process automation and smart workflows with cognitive technologies like machine learning, advanced analytics, natural language processing, and AI capabilities; and expanded delivery options for intelligent automation in the cloud that puts enterprises in control. Blue Prism's collaboration with AWS includes a listing in AWS Marketplace, which incorporates Blue Prism on an Amazon Machine Image (AMI) instance with a set number of digital workers, plus connectors for Amazon Textract, Amazon Rekognition, and Amazon Comprehend machine learning capabilities, as well as a Bring-Your-Own-License (BYOL) offering for existing customers.
Blue Prism® is the first intelligent automation company to launch a flexible, consumption-based 'burst' pricing model for its Blue Prism Cloud managed SaaS RPA platform. The alternative pricing option is designed to help new and existing Blue Prism Cloud customers respond adeptly to unexpected or anticipated spikes in demand for intelligent automation that fall outside of their existing digital worker license agreements. This flexible pricing model highlights Blue Prism's commitment to make intelligent automation more accessible; offering enterprises differentiated options and choices when building out strategies and managing their robots. Creating automation strategies "Having the flexibility and agility to respond quickly to demand is a key business driver and we are committed to ensuring that our Blue Prism Cloud customers have all the options necessary to create automation strategies that fit their objectives. Now teams can easily add digital workers outside of traditional service agreements and get extra automation help when they need to satisfy seasonal or unexpected business demands," said Linda DottsChief Partner Strategy Officer, Blue Prism. Teams can easily add digital workers outside of traditional service agreements and get extra automation help" Instead of purchasing additional licenses, customers pay for temporary digital workers when they are needed. Organizations can act quickly to meet demand, giving them a competitive edge and peace of mind brought by being able to rely on a 'reserve' of digital capacity for busy periods. "This game-changing consumption-based pricing model is the first of its kind, and positions Blue Prism as the market leader in cloud-based intelligent automation solutions. Working alongside both our customers and partners, we're excited about what we can achieve with this brand-new model," said Linda Dotts, Chief Partner Strategy Officer, Blue Prism. Flexibility of consumption-based pricing model One Blue Prism customer already benefitting from this is HealthDrive. HealthDrive administers an extensive network of medical and dental providers serving the needs of residents in more than 2,500 long-term care facilities across the U.S. The inherent flexibility of a consumption-based pricing model gives HealthDrive the extra automation support they need during hectic open enrolment seasons. "Open enrolment causes significant spikes in volume of coverage checks that need to be completed in a short timeframe. Blue Prism gives us the flexibility to address staffing strategies and the ability to plan and budget for spikes in core workflow volumes without over-committing to digital worker resources the rest of the year," said Gean Carlo Padilla, Chief Financial Officer, HealthDrive.
Humley, a UK-based innovative provider of Conversational AI Assistants for enterprise has announced its induction to Blue Prism's Technology Alliance Program (TAP). The TAP program embodies Blue Prism's commitment to its customers and organizations through providing innovative partner solutions which enable true digital transformation. The program includes several of the world's leading technology vendors; creating a true enterprise-scale automation architecture with world-class solutions for enterprise cloud, virtualization, AI, machine learning, OCR, process mining, advanced data analytics, and more. End-to-end process automation The introduction of Humley's solution to the program enables organizations to leverage the transformational benefits of Blue Prism's digital workforce in combination with Conversational AI to achieve end-to-end process automation. Delivering significant efficiencies and improved customer, employee, and supplier experiences. Humley provides a platform for rapidly deploying conversational interfaces for a wide variety of industries and functions such as sales and services, HR, finance, and IT with enterprise businesses. Enhancing user experiences and creating operational efficiency through the provision of 24/7 AI-powered speech and text-based assistants. AI technology Automates the repetitive and manual tasks involved with processing customer, supplier & employee requests Humley orchestrates best-of-breed AI technology, including Machine Learning (ML) and Natural Language Processing (NLP) together in combination with integrations to Blue Prism's digital workers to automate the repetitive and manual tasks involved with processing customer, supplier, and employee requests and communications. Delivering significant productivity and satisfaction improvements through enabling people to focus on higher-value and more rewarding tasks. Employee onboarding assistant An example of the powerful combination of Blue Prism's digital workers and Humley's Conversational AI Assistants can be found in the recent deployment of an employee onboarding assistant. The assistant generates significant efficiencies for HR teams and improves employee experiences through automating the process of capturing new starter information. Blue Prism and Humley's solution eliminates the need for multiple paper forms, emails, and data entry – generating an average of 30% time saving for HR teams, freeing them to not only focus more time on the people over processes but also to concentrate on more strategic tasks, improving compliance and employee satisfaction. Drag and drop AI The assistant combines a pre-configured integration with Blue Prism's digital workforce and pre-built employee onboarding experiences to guide and capture new starter information within a natural conversation. The solution is simple to use and quick to deploy, with no coding or technical knowledge required, and provides enterprises with easy access to 'drag and drop' AI for instant connection to the employee onboarding assistant – all while building a digital worker's workflow within Blue Prism. This means organizations can start delivering employee experience and efficiencies to their processes within hours not weeks. Combining two technologies The increase in user adoption throughout an organization enables automation and RPA projects to scale "Humley's partnership with Blue Prism supercharges the capabilities of intelligent automation through enabling organizations to connect back and front office processes. Utilizing natural conversations with employees and customers to not just provide support and information, but also actionability through triggering RPA processes." "The combination of the two technologies means that organizations can deliver even greater efficiencies and ensure project success by enabling users to interact with RPA in a language they understand. This increases user adoption throughout an organization and enables automation and RPA projects to scale more effectively across a business and its processes," said Adam Harrold, CEO, Humley. Creating automations "Our partner collaborations produce industry-leading solutions that enable organizations to drive better and more strategic digital transformation. We're delighted to welcome Humley into our Technology Alliance Program. Being able to share innovative technologies like Humley's conversational AI means our customers can create truly great automations while significantly reducing development time," said Linda Dotts, Chief Partner Officer, Blue Prism.
Experts sections