Lanya Sydorick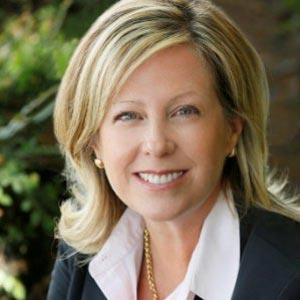 Lanya Sydorick
Director of Marketing,
AMAG Technology, Inc.
Lanya Sydorick is Director of Marketing at AMAG Technology, Inc. She was previously the Director of New Business Development. In that role she developed and managed several sales and marketing programs including lead generation, sales responses, trade shows and events, the AMAG communications program as well as many other sales related initiatives. In other areas, Lanya spearheaded AMAG's CRM program, supported the A&E community and has worked closely with the AMAG Sales Team and End Users alike during her time as Director of New Business Development. Sydorick holds Bachelor of Science Degree from Denison University.
News mentions
The site includes extensive product information to help customers understand complete range of Symmetry security solutions AMAG Technology invites visitors to explore its newly designed website. Created with the user experience in mind, the newly rebranded website design aligns with parent company G4S, and has been designed to provide the ultimate user-friendly experience with improved navigation and functionality throughout, allowing customers to access detailed product information and videos. Improved User Experience & Functionality The site includes extensive product information to help customers understand AMAG Technology's complete range of Symmetry security solutions. Technical data, videos, and case studies work together to provide a detailed overview of AMAG Technology's capabilities across a wide range of vertical markets, including healthcare, education, federal government, utilities and many more. "We are thrilled to deliver a brand new website design that aligns with our parent company G4S," said AMAG Technology, Director of Marketing, Lanya Sydorick. "The website offers an improved user experience and increased functionality allowing our visitors to easily find what they need." Visitors can also stay informed of the latest company news, new products and follow AMAG Technology's company blog, The Eagle's Nest, as well as link to its social media platforms. They can register for the latest training classes and learn about our Symmetry Professional Services offerings. Aligned With G4S In conjunction with the website, AMAG Technology has incorporated into their logo a new tagline that aligns them with their parent company G4S. AMAG Technology, a G4S company, unites the three technology offices: Torrance, Burlington and Tewkesbury under one name. AMAG Technology's recognized company name associated with leading integrated security solutions for access control and video management, allows the organization to leverage market awareness. Aligned with G4S, AMAG Technology can deliver innovative, market leading security solutions that span an entire operation and are now able to work with resellers globally to leverage the USA brand awareness of AMAG Technology across international markets.
Experts sections