Justine Shepherd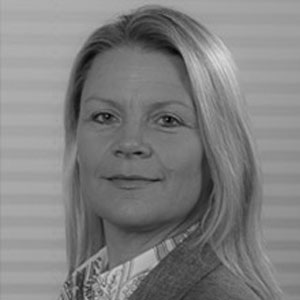 Justine Shepherd
Head of Business Development,
Integrated Security Consultants Limited
Justine has over 18 years of sales, marketing and event experience. She has worked within entertainment, sport, leisure and the arts at several iconic venues including Wembley Arena, Wembley Stadium and the New England Aquarium in the USA. She has held senior sales and marketing positions at Ascot Racecourse, the London Eye and London Arena. Throughout her career, Justine has worked closely with operations and security departments to help deliver world class events. Justine joined ISC in 2011 as its head of business development, focusing on building new customer relationships for ISC and contributing to the strategic development of the company.
News mentions
ISC will provide assistance to the event teams Camm & Hooper, the events space specialists Integrated Security Consultants Ltd (ISC) has been awarded the contract to provide security services to one of the most fascinating, curious and exclusive new venues situated in the heart of London, the recently-opened Victorian Bath House. Featuring a secluded Victorian Courtyard and many original features, much of the building is situated underground, including a Grade II listed Bath House, yet it is located on a busy street close to Liverpool Street Station. ISC will provide assistance to the event teams Camm & Hooper, the events space specialists. The venue, which opened on December 1st, will accommodate up to 150 guests and will be used for a wide variety of private and corporate events. Complete Security Service For Guests And Staff ISC's role will include providing smart, corporate security officers for all events at Victorian Bath House. The security team will provide a complete security service in a manner which befits this unique and special venue providing customer excellence. Justine Shepherd, ISC Head of Operations, said: "We are excited to be working at The Bath House. ISC will be providing discreet, professional and customer-focused care so that everyone involved, from the guests to the event teams and all the other staff, have the best experience possible. Our aim, as always, is to keep things running smoothly and safely and to enhance, not detract, from the experience." Tailored Security For All Venues Served By ISC ISC already provides services to two other iconic Camm & Hooper venues; the Banking Hall, situated in the City, which holds events for up to around 800 guests, and the Tanner Warehouse near London Bridge Station, which houses a bar, restaurant and venue space. The company also works on a range of corporate events at Wembley Stadium and provided the security support to hospitality events at the 2015 World Cup Rugby Tournament. "Every one of the venues is different and each event is unique", explains Shepherd. "We tailor our services accordingly and will be developing and adapting our provision to ensure maximum customer service."
Experts sections