John Mosebar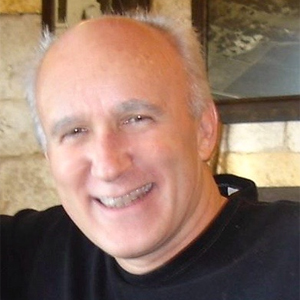 John Mosebar
Vice President of Marketing,
Aiphone
John Mosebar serves as vice president of marketing for Aiphone. He is a 32-year veteran of the company, a leading manufacturer of security video intercoms. Mosebar's experience includes; marketing strategies, product management, national account partnerships and business development with a focus on commercial, institutional, and government markets.
Round table contributions
Violence in our schools and colleges often makes headlines, suggesting a growing and scary trend. A consequence of high-profile school shootings and other reports of violence is to increase awareness of the need to ensure safety and security of students, faculty and staff. The events have prompted more than one educational institution to take a second look at their security policies and infrastructure, with an eye toward improvement. But to what effect? Has greater awareness of violence in educational institutions actually led to more security? We asked this week's Expert Panel: Are schools and universities safer today than ever before? How is technology contributing to keeping educational institutions safe?
The people element is a huge variable in the operation of any security system, and in any aspect of business for that matter. Training is a valuable tool to manage that variable, especially as it relates to newer, more complex networked physical security systems. Training can be a challenge throughout our market, which needs well-trained employees at the security front lines of our end users companies as well as competent, knowledgeable technicians handling installation and maintenance of security systems. We asked this week's panel to reflect on the state of training in the security market, specifically on how it can be improved among integrators and/or end users.
We all like hearing about the latest and greatest technologies, but how well are we using the technologies we have? We asked our panelists to reflect on opportunities to maximize the benefits of using common technologies in the marketplace, specifically to point out ways to garner more value from existing products. Underutilizing existing technology capabilities are a waste of money, aren't they?
Articles by John Mosebar
Organizations need to protect their properties and people by securing entranceswith security systems and policies Most criminals gain access to a business or organization the same way honest people do – they walk through a door. That door may be left unlocked. It may be propped open. Poor locks may be easily defeated or the door may be inadequately constructed and offer little resistance when attacked. Focus On Multiple-Layered Security It seems obvious the path to securing a facility should focus hardening the entries. K-12 schools have been among the leaders in developing best practices for entry security. The plan, being used by campuses across the country, is easily repeatable by other organizations and is also very cost-effective. The goal is using multiple layers of security to protect people and property while still allowing access to employees, vendors and approved visitors. Before beginning a project – either a new installation or a retrofit – begin with a risk assessment from an experienced security consultant or system integrator. An assessment will include the surrounding neighborhood and traffic patterns, parking lots, buildings, entries (doors and windows), roof tops, communications systems, current security equipment and plans – even landscaping. This effort is all about identifying strengths and weaknesses. A well conducted plan will help an organization to spend its security budget more wisely. Successful Security Plan Then here is a look at some of the equipment successfully being used in a successful security plan. Doors – This is where it all begins. Ideally doors should be made of steel or solid core wood able to withstand being kicked or struck by crowbars or other battering devices. Glass doors, popular in many buildings, should be reinforced with stainless steel security screens or security film capable of stopping or at least delaying entry by a determined criminal. Locks-- An electromechanical lock can provide a high level of security, along with the convenience of being opened remotely. Add a keypad or card reader to allow employees, approved vendors and long-term visitors to enter. Mechanical locks with keys can be problematic. Keys can be lost, stolen or copied to end up in the hands of criminals. And then unless a door has to remain open during business hours, keep all entries locked. Video Intercoms -- Video intercoms include a vandal-resistant door unit that's mounted just outside an entry. Most units include color cameras, a microphone and speaker for voice communication and a call button that acts as a video "doorbell." The unit is connected to a master station with a high-resolution monitor that typically sit on the desk of a receptionist of security guard. Sitting behind the safety of a locked door, an employee can make the decision to remotely unlock the entry and allow access for the visitor. Video intercoms are also useful at other entries, including a delivery bay or an interior door to executive offices. Extra units can be tied to the same master station to provide centralized control of all entry requests. Installing most units is easy and involves only two wires. Some units are IP-addressable and directly connect to a network using CAT-5e/6 cable. They can also use Power over Ethernet (PoE) or an external 24v DC power supply. Security equipment such as doors, locks and intercoms should be deployedto protect entrances against intruders while to allowing access to approved visitors Entry Vestibules – Many organizations are choosing to construct a vestibule – or mantrap – just inside the main entry. That leaves one final locked door before the visitor has access to offices, classrooms or other parts of a facility. Visitor Management Systems – While still in the vestibule, a visitor can be required to produce a government-issued photo ID which is swiped through a visitor management system. Within seconds, the person's name is checked against federal and state databases and the national sex offender registry. Organizations can also set up their own databases to watch for individuals such as disgruntled former employees or those with a restraining order involving a current worker. These systems can the print a temporary ID badge to be worn while on the premises. At this point, the final door can be remotely unlocked. The entire entry process shouldn't take more than a minute or two to complete and provides significant, cost-effective layers of security at the entrance. Audio intercoms, and the video version, placed at a parking lot gate can provide information used to allow or reject an access request before the person even gets to the main facility. Audio intercoms also allow communication between offices during emergencies to provide specific commands such as lock in place or evacuate to a safer location. Policies And Procedures Even the best security plan can be undone if employees don't follow policies. Today's best practices call for all doors not in use to be locked at all times. If possible, there should be a single public entry. Employees responsible for allowing access need guidelines for allowing or rejecting visitor access requests. These policies, along with other security-related rules, should be put into writing and then practiced during regular drills. Crime Prevention Through Environmental Design – CPTED offers other low-cost opportunities to control entry access. Trees and bushes can provide a hiding place for weapons, contraband and people seeking to piggyback into a facility with an approved visitor. Foliage needs to be trimmed regularly. Bright lighting help identify approaching visitors on dark winter afternoons and is a deterrent to vandals and other criminals at night. Fencing and gates should be used to control pedestrian traffic patterns. Used from the parking lot, these barriers can funnel visitors to the correct public entry. Signage helps direct visitors and then educate them about the entry process. It's no longer reasonable to postpone protecting people and property. These systems and polices are very affordable, easy to install and operate. And they have been proven many times to be effective at hardening entries. And with today's generally tight security budgets the goal is all about doing more for less.
Grants continue to be available for schools to purchase products such as our intercoms and communication systems 2014/2015 Aiphone Review and Forecast: Video surveillance, audio, access control and locks are the four security solutions that typically work together as part of an overall security plan. Demand for video may have been the prime driver, but 2014 was a solid year for each of these solutions as the economy improved noticeably. Also, federal and state governments made large numbers of grants available that helped to improve sales, particularly in the education and healthcare markets. Generally I expect to see the good overall industry growth rates for 2014 continuing into the New Year. One recent growth trend is in the residential area, where owners and managers of both multi- and single-family units are looking to take advantage of the smaller, less expensive and easier-to-operate security components being offered by the industry. Also, as the Baby Boomer generation continues to age, there will be a greater demand for retirement homes and assisted-living facilities. These housing options will require many of the basic security solutions to protect the facilities and the residents. Also, critical government infrastructure — things such as bridges, utility plants, water facilities, for example – continue to be potential targets for terrorists and will require security equipment at the federal, state and local levels. Following the 2012 Sandy Hook massacre, many school districts moved rapidly to purchase security products. That resulted in a very successful 2013 for Aiphone. Last year, we found school boards being more deliberate in their planning and spending, yet it was still a successful year. We expect more of the same in 2015 as we have a product line that is ideal for use on K-12 campuses. Also a number of grants continue to be available for schools to purchase products such as our intercoms and communication systems. In 2015, we will be working to bring new IP-compatible devices to market, as well as to expand our mobile connectivity. While there are still challenges in some regions and vertical markets, there is cause for optimism in 2015. Education and healthcare will continue to lead the way for many equipment and service providers. And the housing market may open some new opportunities as well. See the full coverage of 2014/2015 Review and Forecast articles here
Experts sections