John M. White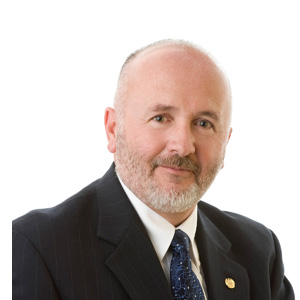 John M. White
President/CEO,
Protection Management, LLC
John M. White is the President/CEO of Protection Management, LLC, an independent security consulting firm. John is Board Certified in Security Management as a Certified Protection Professional (CPP), and also a Certified Healthcare Protection Administrator (CHPA). He has over 35 years of security management, law enforcement experience, security consulting, and he has contributed to security related books and trade journals. John specializes in security consulting, security risk assessments, and security planning, and has trained police and security officers in classroom settings as well as on the job.
Specialization:
Security Consulting Security Management Security Operations Starting a Security Department Healthcare Security Emergency Room Violence Security Related Litigation Special Event Security Planning Security/Risk Assessments Vulnerability Assessments Security Operations Reorganization Interim Security ManagementSecurity Training Workplace Violence Assessments Active Shooter Response Training Security Policy Development/Review
News mentions
When violence or a life-threatening incident occurs, hospitals and other healthcare institutions are often in the crosshairs. Hospitals increasingly face a reality of workplace violence, attacks on patients, and threats to doctors and other support staff. And even if violence happens outside a hospital – such as an active shooter at a public place – the local hospital must be prepared to respond to an influx of injured victims. When conflicts arise inside a hospital, there is an urgent need to lock the facility down quickly. Security professionals and their teams need access control options that allow lockdowns to occur at the touch of a button. Lockdown capabilities are an important aspect of safety and security for hospitals, doctor's offices and medical facilities The need for mass notification is also growing in the healthcare environment Fire alarm public address system The need for mass notification – another aspect of responding in an emergency – is also growing in the healthcare environment. Various systems can communicate through the fire alarm public address (PA) system to notify people in an emergency, or, alternately, to use email notification, text messaging, pagers, smart phones and/or personal computers (PCs). In lockdown situations, access control systems provide an emergency button with various triggers in the system – a hospital can lockdown specific units or the entire facility. Data capture form to appear here! Jim Stankevich, Global Manager – Healthcare Security, Johnson Controls/Tyco Security Products, points out that the safety of hospital staff, particularly nurses, cannot be overlooked. In the emergency room, 55 percent of nurses are assaulted in some way each year, which is a high percentage. The safety of nurses and all hospital staff deserves more attention. Duress/emergency notification technology Stankevich says one solution is to use duress/emergency notification technology: staff can carry and wear a 'panic button" or have a two-key combination on their computer as an alarm trigger. When the staff member hits the panic button, a direct message can be sent to security, alerting security staff about the event and requiring a response. There has been an increase in demand for the safety and security of patients, staff and visitors at healthcare institutions, as evidenced by the recent CMS (Centers for Medicare and Medicaid Services) Emergency Preparedness Rule. As of Nov. 17, 2017, healthcare institutions that participate in Medicare or Medicaid must demonstrate compliance with the rule. Emergency preparedness systems A major challenge in compliance to this rule is balancing patient safety with comfort At its core, the rule seeks to establish national emergency preparedness requirements to ensure adequate planning for both natural and man-made disasters, and coordination with federal, state, tribal, regional and local emergency preparedness systems. A major challenge in compliance to this rule is balancing patient safety with comfort. Institutions should consider two-way communication that enables leadership to disseminate targeted messages quickly and efficiently, while arming all employees with a tool that can alert the appropriate staff should an incident occur. Solutions like this enable swift communication of issues without disturbing patients and visitors unless necessary. Effective response to emergencies "Fortunately, hospitals and their security departments are generally well equipped to respond to most emergency situations", said John M. White, president/CEO of Protection Management, a consultant who works with hospitals to address their security needs. During the Ebola scare in 2014, however, hospitals had to re-examine their plans to ensure they were prepared to meet the challenges specific to rare and deadly disease. "Hospitals are prepared for most things, but Ebola seemed to have caught the whole world off guard, so people responded in different ways," says White, who previously was security director of two multi-campus medical facilities before becoming a consultant. Hospital security Hospitals made adjustments to their emergency programs to determine how best to handle Ebola patients" He adds, "Hospitals made adjustments to their emergency programs to determine how best to handle Ebola patients and to protect other patients and staff. It was a new threat that healthcare organizations had not specifically addressed." A particular concern was the possibility of an infected person walking into an emergency room and infecting other people and/or requiring facility decontamination. One role the hospital security department plays in such an emergency is to control access to the facility and to control visitors' movements once they are inside the facility, says White. If the Ebola scare had progressed to the point that a hospital would need to screen patients, security would be positioned at the front entrance to help with that screening and, if necessary, to direct patients to a specific area for quarantine. Protective equipment Security might also need to wear protective equipment to handle a patient who is resistant to treatment, for example. There are often interactions between security personnel and the general public, a scenario that becomes more complicated if Ebola or a similar infection is likely. In general, security would be tasked with maintaining order and keeping people where they need to be, freeing up the medical professionals to do their jobs more efficiently, says White. To prepare for the impact of the Ebola scare, hospitals addressed various training and equipment needs and adjusted their disaster/emergency response plans. Read parts two and three of our heathcare mini series here and here.
Spread of the Ebola virus beyond Western Africa has heightened concerns among healthcare professionals and the general public. In practical terms, healthcare facilities – including their security departments – are preparing to deal with whatever happens next as concerns about the disease continue. Even areas that are not a "hot zone" for Ebola virus exposure may face additional challenges, given uncertainty about the spread of the disease and a possible influx into hospitals of "worried well" patients who seek treatment but may not have actually been exposed. Fortunately, hospitals and their security departments are generally well equipped to respond to most emergency situations, says John M. White, president/CEO of Protection Management, a consultant who works with hospitals to address their security needs. However, hospitals are currently re-examining their plans to ensure they are prepared to meet the challenges specific to Ebola. "Hospitals are prepared for most things, but Ebola seems to have caught the whole world off guard, so people are responding in different ways," says White, who previously was security director of two multi-campus medical facilities before becoming a consultant. "Hospitals are making adjustments [to their emergency programs] to determine how best to handle Ebola patients and to protect other patients and staff. It's a new threat that healthcare organizations have not specifically addressed. It's becoming a hot topic, and security people are talking about it." A particular concern is the possibility of an infected person walking into an emergency room and infecting other people and/or requiring facility decontamination. One role the hospital security department plays in such an emergency is to control access to the facility and to control visitors' movements once they are inside the facility, says White. If the Ebola scare were to progress to the point that a hospital would need to screen patients, security would be positioned at the front entrance to help with that screening and, if necessary, to direct patients to a specific area for quarantine. "Hospitals are prepared for most things, but Ebola seems to have caught the whole world off guard, so people are responding in different ways" Security might also need to wear protective equipment to handle a patient who is resistant to treatment, for example. There are often interactions between security personnel and the general public, a scenario that becomes more complicated if Ebola infection is likely. In general, security would be tasked with maintaining order and keeping people where they need to be, freeing up the medical professionals to do their jobs more efficiently, says White. To prepare for the impact of the Ebola scare, hospitals are currently addressing various training and equipment needs, adjusting their disaster/emergency response plans. Even smaller hospitals that do not have security personnel have other facility personnel who are trained to serve security roles in an emergency, White adds. Recent news reports are heightening public concerns about the spread of Ebola, and Twitter feeds indicate that interest is shifting from general information about the disease to more urgent concerns about "getting Ebola." The U.S. Centers for Disease Control and Prevention (CDC) has issued warnings to avoid nonessential travel to three West African nations – Liberia, Guinea and Sierra Leone – to minimize potential spread of Ebola. A CDC Level 2 Travel Alert has also been issued for Nigeria, recommending enhanced precautions. Exit screenings have been used for months at airports in the affected countries. More recently, airport screening are being implemented at five hub airports in the United States – JFK Airport in New York and airports in Atlanta; Chicago; Newark, N.J.; and Dulles, Va. (near Washington DC). Screenings at the hub airports are expected to cover 94 percent of the U.S.-bound travelers coming from the African countries hardest hit by the Ebola virus. More Ebola cases are being reported in the United States, including one infected healthcare worker who flew on an airplane from Dallas, Texas, to Cleveland, Ohio. In the UK, Gatwick, Heathrow and Eurostar will begin screening some passengers who have traveled from infected countries. There is an urgent need to ensure proper training of security officers in the wake of the Ebola scare, whether the officers are at an airport, a hospital, a hotel, a shopping mall, or wherever, says White. "The disease cannot be easily identified and diagnosed," he says. "Everyone should be looking seriously at who is on the front lines, how they will respond and what they will do. They're missing an opportunity if they are not trying to learn and teach and get ready for it, not wait until after it comes to your doorstep."
Experts sections