Jesper Trolle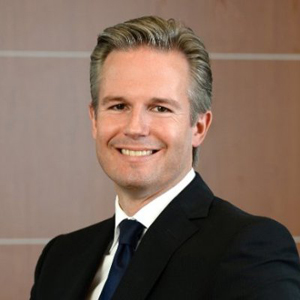 Jesper Trolle
Vice President Sales, Marketing and Services,
Arrow Electronics UK
Jesper Trolle currently serves as the VP Sales, Marketing and Services at Arrow ECS EMEA. With over 19 years of experience within the IT industry in various National and International positions like sales and management, he has gained unique experience on how distributors, vendors and resellers work. He has been involved in the start-up of companies as well as defined and executed on strategic plans to secure growth in top and bottom line year-on-year. Jesper's specialties include development of strategies, negotiation, entrepreneurship, execution, relationship management, integration of M&A activities, etc.
News mentions
Under the agreement, Arrow will market and distribute Pulse Secure's full line of SSL VPN and Mobile Security solutions Pulse Secure, a leader in access and mobile security solutions to enterprise and service providers, and Arrow in Europe have signed a distribution agreement under which Arrow will market and distribute Pulse Secure's full line of SSL VPN and Mobile Security solutions including the latest centralized management, policy control and governance console; Pulse One. Pulse Secure solutions are unique, in offering the customer easy to deploy and rigorously governed access solutions for modern BYOD and Cloud environments. They are easy to configure, install and deploy out of the box in as little as 30 minutes. Pulse One provides added visibility through a single collective view of compliance including security alerts and appliance health checks. "The expansion of Pulse Secure's distributor network reflects growing acceptance of our mobile security solutions and increasing demand for our products incorporating advanced security features" said Doug Erickson, VP Worldwide Partners at Pulse Secure. "We are delighted to work with a proven distributor such as Arrow. They have an impressive track record of helping VARs effectively sell technology solutions to a wide variety of customer organizations. The agreement ensures a comprehensive sales engagement process for Pulse Secure's channel and better addresses global needs with our new Connect Now Partner program." "Pulse Secure fits our strategic approach to connect with best-in-class emerging mobile security technology solution" said Jesper Trolle, Vice President Sales, Marketing and Services at Arrow ECS EMEA. "Great performance and simplicity of deployment, along with low cost of ownership, makes Pulse Secure product line a valuable addition to our portfolio. Organizations are increasingly global in nature, and Pulse Secure's commitment to mobile security innovation and excellence is reflected in their product portfolio including the new Pulse One. We are excited about this new relationship and look forward to assisting our channel customers in deploying Pulse Secure."
Experts sections