Jammy DeSousa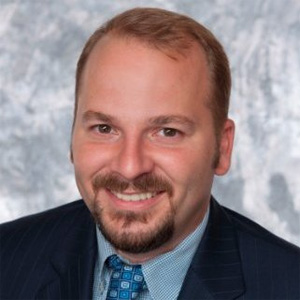 Jammy DeSousa
Senior Product Manager,
Johnson Controls, Inc.
Jammy DeSousa leads the video product management team with responsibilities spanning across IP cameras, video AI and enterprise video systems from Johnson Controls. Mr. DeSousa has been a part of the JCI product management team for over 8 years focusing on Illustra, victor Unified VMS, VideoEdge NVR & Tyco AI video analytics. He brings more than 20 years of technology experience with market leading security manufacturers preceded by a decade of IT industry expertise. His background as a technologist has led him to be credited as contributor to ONVIF as well as being interviewed in several leading security trade publications.
Articles by Jammy DeSousa
The security industry remains interested in capturing actionable data from video analytics and this year we saw increasing interest from non-security industries. While still a relatively young industry for our market—think of where Google was with collecting metadata 10 years ago—video security works with similar algorithms for capturing various scenarios. The data this provides is becoming more valuable not only for security purposes, but also for business operations, such as determining staffing needs in retail and healthcare settings or managing lines at various events. Video's tie-in with other systems, such as access control, will continue to provide critical information for managing situations as they unfold. Video Analytics Predictions In the year ahead, a resurgence in analytics is expected, especially in AI and deep learning, extending to security robot and drone technology. The next step in video analytics is to dive deeper to gain very specific insights into video content, including analyzing human behavior through the use of neural network video analysis. Video will not only be used to track the usual movement of cars and people or detect items left behind, but will also be relied on more frequently to bring behaviors of interest to the attention of security personnel. Like self-driving cars, analytics allow systems to make decisions on their own, which can increasingly be applied in a security setting as well -- including the triggering of robots and drones to respond to specific security events. Cloud And Smart Codecs The other big area of interest is still the cloud. Although there is more talk about cloud applications than actual movement toward cloud usage, smart codecs, which most security camera manufacturers are developing and marketing as a solution that goes beyond H.264 and H.265, lend themselves to future cloud applications. The ongoing need to better manage network bandwidth usage and to maximize video storage is further turning the emphasis toward smart codecs. This now allows extremely high-resolution video to be moved around in a fraction of the time and solves the issue of transporting many cameras over constrained WAN connections. With the elastic computing power available in the cloud, we can now envision a time where cloud computing costs could be low enough for the masses of video security solution use cases to be solved.
Experts sections