Guo Xudong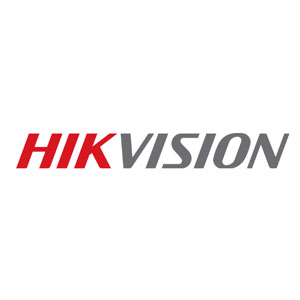 Guo Xudong
Vice President, China marketing center,
Hikvision
Guo Xudong is the Vice President for China marketing center at Hikvision.
News mentions
Seagate Technology plc has announced that its SkyHawk™ AI hard disk drive (HDD), the first drive created specifically for artificial intelligence (AI) enabled video surveillance solutions. Building on Seagate's 10-year track record of delivering surveillance optimized storage performance, SkyHawk AI provides unprecedented bandwidth and processing power to manage always-on, data-intensive workloads, while simultaneously analyzing and recording footage from multiple HD cameras. Video Analytics And AI Analytics on video surveillance hardware is growing exponentially, forecasted to increase from 27.6 million shipments in 2016 to 126 million shipments in 2021 (Cropley, 2017), as hardware manufacturers continue to include analytics sensors on network video recorders (NVRs). This will only increase as AI – particularly deep learning and machine learning applications, such as facial recognition and analyzing irregularities in behavior – become increasingly prevalent. In parallel, the need for fast video analytics will continue to rise, increasing the workload burden on NVR storage. "The use of AI technology in surveillance is steadily increasing - both in the edge and backend installations such as retail fronts and large city traffic management. Seagate has led the surveillance storage market since its early days, a decade ago, by delivering industry-leading HDD products that have enabled more than 5X increase in exabytes during this time period," said Sai Varanasi, Vice President, Product Line Management at Seagate Technology. "We are excited to introduce smart, purpose-built SkyHawk AI solutions that expand the design space for our customers and partners, allowing them to implement next-generation deep learning and video analytics applications." AI For Intense Workloads SkyHawk AI is ideal for intensive computational workloads that typically accompany AI work streams, as its high throughput and enhanced caching deliver low latency and excellent random read performance to quickly locate and deliver video images and footage analysis. This enables on-the-edge decision making, eliminating the latency of exchanging cloud-based data and processing. Equipped with Seagate ImagePerfect™ AI firmware, the drive reliably records high quality, sharp video footage with no dropped frames, while simultaneously facilitating AI-enabled NVR analytics – ensuring that intelligence gathered through video surveillance footage is not lost. "Video analytics has been evolving over the past 10 years and is garnering alot of attention these days" "As smart cities, smart transportation, and other surveillance programs become more prevalent, the number of surveillance nodes has reached the hundreds of thousands. Due to the widespread use of high-definition monitoring, the amount of data required in security surveillance has dramatically increased. The efficient collection, analysis, and application of data is becoming ever more critical," said Guo Xudong, Deputy General Manager of Domestic Sales & Marketing, Hikvision. "We are excited that Seagate will launch the industry's first AI optimized surveillance drive which will enable us to efficiently manage data storage and processing challenges, including, but not limited to, our DeepinMind NVR series." Industry Achievements "Video analytics has been evolving over the past 10 years and is garnering a lot of attention these days due to the use of AI. Dahua Technology made an early start in AI applications and has since made several achievements in the industry, for example, the newly launched IVSS series," said Yang Shengwei, Products and Solutions Director, Domestic Sales Operation Center of Dahua Technology. "As a strategic partner, Seagate's advanced technology will help Dahua to reach a new top in the AI field. We hope with the newly-launched SkyHawk AI drive we can boost the AI application across the surveillance industry." "With the rapid advancement of IoT, cloud computing, and big data, we're entering an intelligent security era. AI is now prevalent in the security market and will be driving the development of the industry in coming years," said Li Lin, Vice President of Uniview. "Data storage is a key factor for surveillance and we believe with the SkyHawk AI drive we can optimize the performance of Uniview's systems and increase value for our clients."
The Surveillance HDD is tailor made for surveillance storage to keep systems in the field longer Seagate Technology plc, a world leader in storage solutions, announced recently at the China Public Security Expo (CPSE) 2015 in Shenzhen, China the world's first 8TB surveillance hard drive disk (HDD), the largest drive of its kind for surveillance applications in the industry. Targeting surveillance system integrators, end users and system installers, the Seagate® Surveillance HDD offers the highest capacity on the market, tailor made for surveillance storage to keep systems in the field longer and reduce post-deployment support. Support The Extreme Workloads With Ease "Seagate has worked closely with the top surveillance manufacturers to evolve the features of our Surveillance HDD products and deliver a customized solution that has precisely matched market needs in this evolving space for the last 10 years," said Matt Rutledge, Seagate's senior vice president, client storage. "With HD recordings now standard for surveillance applications, Seagate's Surveillance HDD product line has been designed to support these extreme workloads with ease and is capable of a 180TB/year workload, three times that of a standard desktop drive. It also includes surveillance-optimized firmware to support up to 64 cameras and is the only product in the industry that can support surveillance solutions, from single-bay DVRs to large multi-bay NVR systems." As the world's biggest and most influential security industry event, the CPSE promotes the development of the Chinese security industry and helps accelerate the overall advancement of the global security market by showcasing products such as Seagate's new Surveillance HDD 8TB drive. "Increasingly our business customers are looking for solutions that provide features and insights they may not necessarily know they need and that requires an understanding of the pain points and the right technologies to address them," said Guo Xudong, vice president of Hikvision's China marketing center. "We are proud to continue our long standing relationship with Seagate, a partnership that has evolved over the past 10 years." "Selecting a technology partner is critical in the surveillance space," said Zhang Jianjun, general manager of sales center, Dahua. "The right partner has to be intimately familiar with the market needs and be able to deliver the technology and scale to exceed expectations. Seagate's experience and product selection are critical to help Dahua strike that effective balance." Store Over 800 Hours Of HD Content The Surveillance HDD 8TB can serve as a critical component to ensure successful, scalable and reliable solutions so business leaders can focus on other priorities knowing they have the coverage they need. Engineered to run 24x7, the 3.5-inch drive can store over 800 hours of high-definition (HD) content captured by up to 64 cameras simultaneously recording HD content. "As higher resolution megapixel cameras become more commonplace in larger CCTV projects allowing video capture of much higher quality, Seagate delivers the 8TB. It not only allows us to deal with challenging environments but now allows us to get 6PB in one 42U rack, which was unthinkable a few years ago" said Costa Boukouvalas, Director, Agility Grid LLC The drive incorporates rotational vibration sensors enabling it to reliably perform in systems with eight or more drives, as "Seagate's Surveillance HDD product line has been designed to support these extreme workloads," says Matt Rutledge, Seagate's senior vice president, client storage seen in the rapidly growing network video recorder market. This makes it ideal for use in businesses such as casinos or manufacturing plants, where bulk storage for HD video and video analytics are a growing necessity. "With the ever evolving security industry's need for greater picture quality, product reliability and capacity, we as a distributor must align with forward thinking companies that can adapt to these changes and support our customers", said Jake Britten, Head of Marketing at DVS. "Due to our continued partnership with Seagate who have delivered yet again with their new 8TB HDD and its ability to deal with 4K demands we can sustain our customers' development." "Qnap is very happy to see Seagate extend its Surveillance HDD family with an 8TB drive," said Mathias Führlinger, Qnap Business Development Manager Central Europe. "We need to satisfy demand for the maximum possible storage capacity in a Surveillance NAS solution due to the increase in the number of cameras supported by our systems and higher mega pixel resolutions. The Seagate 8TB Surveillance HDD is just what we need to meet these demands for very high capacity solutions." Seagate® Rescue Service Boasting premium features such as the Seagate® Rescue Service, the Surveillance HDD employs over 10 years of surveillance expertise including data recovery services designed to restore data. Whether from accidental damage, handling, computer viruses, or hardware failure, the data recovery plan protects from data loss saving hundreds of dollars in the event of a drive crash, virus or failure. The service is ideal for end users who lack IT support, providing peace of mind that valuable content is protected. A fast and easy process, Seagate Rescue Service can typically restore data within two weeks depending on the type of recovery— with a greater than 90 percent success rate. Activated at time of purchase, the rescue plan provides three years of data recovery at the fraction of what it would cost to recover data. "With hard drives being an essential CCTV system consideration and development of technology such as MP, Fisheye cameras and 4K video the Surveillance 8TB can support the future of our business," said Ali Yipelli, Deputy General Manager at Koyuncu Elektronik Hikvision Turkey Exclusive Distributor. "Especially when addressing the increased importance of cost per GB, cost per unit plus overall capacity and reliability." At the China Public Security Expo, Seagate will exhibit its industry leading and highly reliable surveillance storage product and technologies, including the Seagate Surveillance HDD— Seagate's best-selling and flagship surveillance product and the winner of this year's CPSE Golden Excellence Award. The newly announced 8TB version will also be featured along with other Seagate storage solutions demonstrating the company's commitment to innovation and global leadership in the surveillance industry.
Experts sections