George R. Oliver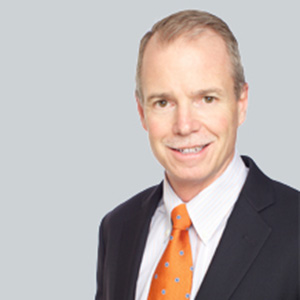 George R. Oliver
CEO,
Tyco International
George R. Oliver is the Chief Executive Officer of Tyco International, the world's largest fire protection and security company, with 57,000 employees in 50 countries and over $10 billion in annual revenue. He was elected to the company's Board of Directors in 2012. Since the spinoff of two companies to create a more focused fire and security company in 2012, Mr. Oliver has led the transformation of Tyco from a holding company to an operating company with a sharp focus on leveraging technology and innovation to advance its leadership position in the industry. Over his more than 30-year career, Mr. Oliver has held various operations and management positions and gained substantial insight in many businesses within the industrial sector. He joined Tyco in July 2006, serving as President of Tyco Safety Products, and assumed additional responsibility as President of Tyco Electrical & Metal Products from 2007 through 2010. He was appointed President of Tyco Fire Protection in 2011. Prior to Tyco, Mr. Oliver had a more than 20-year career with General Electric (GE), where he served in operational roles of increasing responsibility in several divisions, including as President and Chief Executive Officer of GE Water and Process Technologies and President and Chief Executive Officer of GE Engine Services, as well as previous leadership roles in GE's Aircraft Engines and Appliances divisions. Mr. Oliver serves on the Board of Directors of Raytheon Company, a technology and innovation leader specializing in defense and other government markets throughout the world. He earned a Bachelor of Science degree in mechanical engineering from Worcester Polytechnic Institute, where he serves as a member of the Board of Trustees.
News mentions
The new company is uniquely positioned as a leader in products, technologies and integrated solutions With a vision to create a safe, comfortable and sustainable world, a newly formed Johnson Controls begins operations following the successful completion of its merger with Tyco, marking a historic turning point for both companies. By uniting Johnson Controls, the number one provider of building efficiency solutions with Tyco, the number one provider of fire and security solutions, the new company is uniquely positioned as a leader in products, technologies and integrated solutions for the buildings and energy sectors. Powerful CombinationWith $30 billion in revenue and 117,000 employees (following the anticipated spinoff of the Adient automotive business in October), this powerful combination brings together best-in-class product, technology and service capabilities across controls, fire, security, HVAC and energy storage, to serve the full spectrum of end markets including large institutions, government, commercial buildings, retail, industrial, small business and residential. Tyco and Johnson Controls' buildings platforms create immediate opportunities for growth through cross-selling, complementary branch and distribution channel networks, and expanded global reach for established businesses. Expanding Global Energy Storage Market The company is uniquely positioned to drive innovations in technology and business models to support smart buildings, campuses and cities Longer term, the company is uniquely positioned to drive new innovations in technology and business models to support the smart buildings, campuses and cities of the future as well as building upon strategic, high value-added services driven by data analytics and connectivity like the Retail Solutions and Connected Services businesses. Johnson Controls also will have one of the largest energy storage platforms with capabilities spanning the technology spectrum to serve an expanding global energy storage market. "We are more than just two businesses that have come together – we are now one team uniquely positioned to create value," said Alex Molinaroli, Johnson Controls chairman and CEO. "Our combined insights and world class technologies will help build even smarter, more secure and more sustainable environments that help our customers win and broadly move the world forward." Integrated Solutions For Buildings And Energy Sectors As a result of the robust integration planning already in place, the company is on track to realize $1 billion of savings related to previously announced merger synergies and productivity initiatives. "In addition to identifying significant synergies and improvements, our integration teams put us in position to complete the merger a month ahead of schedule so we can hit the ground running and realize the value of the merger for customers and shareholders," said George R. Oliver, Johnson Controls president and chief operating officer. "We are ready to integrate the skill sets and capabilities of both companies and develop solutions to meet our customers' needs in ways neither company could on its own." As previously announced, Johnson Controls' automotive business is still on schedule to spin off into an independent company, known as Adient, on Oct. 31, 2016.
The combined company will be known as Johnson Controls plc and it forecasts revenues of $32 billion in 2016 Johnson Controls and Tyco International announced this week plans to merge, with the deal expected to close at the end of 2016. The deal is still subject to approvals by regulators and shareholders. The combined company will be known as Johnson Controls plc and it forecasts revenues of $32 billion in 2016. Johnson Controls is a large industrial company with 130,000 employees, operating in more than 150 countries providing products, solutions and services in three main areas: building efficiency, batteries and energy storage, and automotive. Tyco is a pure-play security and fire company with 57,000 employees, providing products, solutions and services across the security and fire industry. IHS Take This merger brings together the largest security system integration business, Tyco Fire & Security, under the control of a smaller security integrator, but overall larger company, Johnson Controls. Johnson Controls has already announced that it is divesting its automotive business, stating that it is working to become" a building-technology, building-automation giant". This acquisition will solidify that position, bringing together Johnson Controls' building automation products, solutions and services with Tyco's fire safety and security products and integration business. After the automotive business is sold, the new Johnson Controls plc will get 70% of its revenue from physical products and 30% from services, according to Tyco's CEO George Oliver. As well as the $150 million tax savings from shifting Johnson Controls headquarters to Cork, Ireland, the company expects $500 million potential savings by eliminating duplication in the new business. 5% Share Of Global Market Worth Around $62 Billion Johnson Controls has an existing security system integration business which the latest research from the Physical Security Channel Intelligence Service at IHS estimates to be the 10th largest in the world. Meanwhile, Tyco Fire & Security is estimated to be the world's largest security integrator. The two companies would have a combined share greater than 5% of a global market worth around $62 billion. Despite this, the security integration supply base would remain highly fragmented, with the top 15 integrators accounting for only around 20% of revenues. As price, brand and channel strategy continue to gain importance, this is expected to drive further consolidation in the security system integration market. Larger players are likely to acquire smaller companies in a bid to expand their footprint in complementary geographic regions.
Experts sections