Erick Ceresato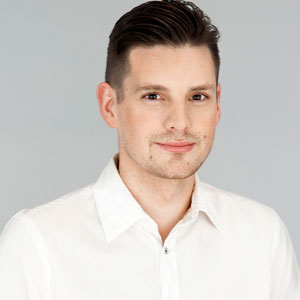 Erick Ceresato
Product Marketing Manager,
Genetec, Inc.
Erick joined Genetec in 2012 and is currently Product Marketing Manager, responsible for the video, appliance, and cloud product lines. In collaboration with product management and sales, Erick's role includes identifying market opportunities and trends in the industry, and the development of go-to-market activities for the company.
Articles by Erick Ceresato
Organizations must find more effective ways to optimize the use of the resources they have available As market demand intensifies for higher resolution from megapixel, and 4K cameras, customers will begin to feel the ensuing cost pressures caused by the increased need for greater processing power. As customers update their system and add new cameras, operators must monitor additional cameras concurrently, oftentimes leveraging high resolution video streams. HPC For Quick And Reliable Operation While the appeal for high-quality video is there, companies may not always have the budgets to sustain the updates required for their infrastructure demands. Purchasing additional servers and storage, allocating space within a server room, and factoring additional expenses to operate the system, such as electricity and cooling, can get expensive. Instead, organizations must find more effective ways to optimize the use of the resources they have available, in order to reduce the cost of deploying or growing their physical security systems. By implementing a high-performance computing environment, customers can optimize the use of their existing infrastructure resources to help reduce the expense of updating their security system, while also still being able to deploy new cameras. High Performance Computing (HPC) usually refers to a computer that uses multiple processors—tens, hundreds, or even thousands—connected together by a network to achieve performance well above that of a single processor. To help customers expand their video surveillance system and benefit from their available computing power, IP security solution vendors are focusing their efforts on technologies that will help their customers effectively deploy an HPC environment. Deploying an HPC Environment for Video Surveillance To help customers expand their video surveillance system and benefit from their available computing power, IP security solution vendors are focusing their efforts on technologies that will help their customers effectively deploy an HPC environment. Not all video surveillance systems are created equal; but here are three key technologies that will help an organization achieve better performance from existing investments, and lessen the financial impact of a growing surveillance system. Scalable VMS Architecture: When looking at upgrading to a new IP video surveillance system, it is important to find out how many cameras can generally be supported on a single recording server. The selection of a VMS that can provide a scalable architecture will allow organizations to reduce the number of recording servers that they require, and increase the efficiency of their system. Switching to a scalable platform will help organizations reduce the number of servers that they require, as well as many costs associated to operating and maintaining their infrastructure. GPU-Accelerated Video Decoding: The ability to leverage video graphic cards to decode and render video, instead of solely relying on the CPU, can significantly enhance workstation performance when displaying video from multiple high-resolution cameras. This benefits customers who are displaying a video wall, or operators working on a multi-monitor display. Not only can they use video cards to help drive additional displays from a single workstation, but operators can also benefit from greater fluidity when reviewing video. Meanwhile, the CPU is saved to run other applications. Support for Virtualisation: Being able to implement a virtual environment on a physical server and work with software that supports this type of implementation helps companies reduce costs. Some customers have implemented a virtualised environment to maximize their hardware investments, and can even eliminate full server racks of video equipment. Consolidating the number of servers required, and lessening the operating the costs, such as electricity, cooling, server space, also supports corporate green initiatives. Solving Common Challenges with HPC The democratisation of HPC systems has benefited organizations that rely on compute-intensive applications to deploy and operate their datacenters more efficiently. Taking advantage of a VMS that can optimize computing performance allow customers to reduce their investment in servers, while still taking advantage of new high-resolution cameras on the market. Leveraging HPC also proposes another advantage: freeing up server space and resources to implement other applications used within an organization. Whether that is unifying analytics, access control, intercom, or for other business applications, being able to do more with existing resources helps organizations reduce their investment in new hardware.
News mentions
Genetec Inc., global technology provider of unified security, public safety, operations, and business intelligence has announced the new camera registry module for Genetec Clearance, a digital evidence management system that facilitates collaboration between public safety agencies, corporate security departments, businesses, and the public. Video evidence is an invaluable tool to help investigators review events and solve crimes. However, the process of retrieving recorded evidence from surveillance cameras deployed by cities and private businesses located nearby an incident is cumbersome and time-consuming. This can lead to delays in an investigation and increase the risk of evidence being missed. Genetec Clearance camera registry module The new camera registry module in Genetec Clearance simplifies the video request process and improves collaboration between businesses and public safety agencies. Organizations can share a registry of the cameras they've deployed —including surveillance cameras, body cameras, and on-board recorders from different manufacturers— to allow authorized users to rapidly identify cameras of interest and request video to assist in an investigation. The ability for administrators to customize request forms and their required approval workflow also ensures protocols are followed when releasing video to a requesting party. Once a request is approved, encrypted recordings can automatically be sent to an authorized investigation, while also maintaining the chain of evidence. Compatibility with varied video codecs The technology allows organizations to maximize the use of their staffing" Genetec Clearance supports a variety of video codecs, so recipients can easily review recordings from a web browser without having to download and install a separate video player. "The Genetec Clearance camera registry allows organizations to reduce the time to fulfill access requests and share video evidence between stakeholders operating across different systems, departments, and jurisdictions," said Erick Ceresato, Genetec Product Manager. Fast access to video evidence Erick further said, "The technology allows organizations to maximize the use of their staffing and provides investigators faster access to evidence to help enhance their response, and focus on public safety within their communities."
Genetec, a provider of unified security, public safety, operations, and business intelligence solutions announces the new 'File Request' feature for its Clearance digital evidence management system. The feature is designed to make it easy for the general public and private businesses to contribute to crime-solving efforts by sharing relevant video and photos from their cell phones and surveillance systems with law enforcement agencies. The new feature is simple to use: investigators create a file request link or QR code that can be shared with the public in a variety of ways such as via social media, on the web or on the news. Contributors can then upload videos, photos, and other evidence directly into Clearance for police officers, investigators and security managers to review and use as part of their investigation. Since Clearance can accept a wide variety of proprietary file types and file sizes, it is easy for private businesses to upload digital evidence from their surveillance systems even if they are very large files. File Request Feature Once uploaded, all case information remains private and secure and user actions are tracked to maintain chain of custody. The Clearance File Request feature also eliminates the need to create multiple copies using insecure means like DVDs or thumb-drives, and saves personnel time from having to drive out to gather evidence. "As we turn to our phones to capture life's events, and as video surveillance increases, so does the amount of digital evidence created by personal devices and private systems. For investigators, getting access to this evidence can be tricky, especially since large video files are difficult to share. With the new File Request feature in Genetec Clearance, agencies can quickly put out requests for evidence, and maximize their efforts when collaborating during an investigation," said Erick Ceresato, Product Line Manager at Genetec.
Genetec Clearance is expected to be available in Q4 2016 Genetec, a provider of open-architecture, IP security solutions announced Genetec Clearance, a case management system designed to speed up investigations by allowing different organizations to collect, manage and share video evidence and other relevant case information. Genetec Clearance will be showcased for the first time on booth #3517 at the IACP (International Association of Chiefs of Police) conference, taking place in San Diego, CA from October 15th to 18th 2016. Genetec Clearance is expected to be available in Q4 2016 via subscription, through certified Genetec channel partners and resellers. Single Application To Gather Digital Evidence Genetec Clearance allows police officers, investigators and security managers to gather digital evidence from a variety of sources (such as Genetec™ Security Center and other video management systems, body-worn devices, in-car systems and cellphone footage from bystanders and witnesses), and easily store, manage, review and share it from within a single application. Genetec Clearance enables collaboration across independent agencies and private sector organizations. All pertinent files related to cases (video files as well as audio, images, documents etc.) are centralized and can be securely shared between investigators or requested by 3rd parties, without needing to physically ship or deliver the recordings. As the application is not licensed per seat, access can be shared with as many users as needed, without incurring any additional fees. With built-in video redaction (patent pending), the privacy of bystanders can be protected by allowing identifiable information to be masked before sending video to other stakeholders. All user actions initiated within the system, whether internal or external, are automatically tracked to ensure the chain of custody of the evidence is maintained at all times. Streamlined Evidence Sharing Process "The increased evidence that is now available from video surveillance systems, body cameras, and from witnesses can help solve crimes. However, the sheer amount of data to be managed can also become cumbersome to process and review, increasing the time spent on case preparation, rather than the investigation. That's why we have developed a case management system to help automate certain tasks that are frequently performed manually today and to facilitate collaboration between law enforcement, corporate security departments, legal entities, and the public," explains Erick Ceresato, Product Manager at Genetec. "We have developed a case management system to facilitate collaboration between law enforcement, corporate security departments, legal entities, and the public" Organizations today are looking at ways to streamline their evidence sharing process while maintaining stringent audit capabilities. The growing volume of video recordings has become increasingly complex to manage and it is important for users to collaborate while also maintaining a clear chain of custody. Assisting Easy Collaborations Larry Waite, Safe City & Corporate Security Manager with Ipswich City Council, Queensland, Australia recently evaluated Genetec Clearance. The Council routinely shares video with numerous outside entities and was looking to find a new approach to streamline the process. "Our existing tools did not allow the level of file sharing or auditability that Genetec Clearance offers. Being able to collaborate across teams and with the police department will speed up our case investigations process and reduce time and costs associated with collecting and sending recordings," says Waite. Integration With Record Management Systems Because Genetec Clearance supports many common video codecs, video evidence can easily be reviewed, while also eliminating the time-consuming manual process of video codec conversion. Designed as an open platform, Genetec Clearance APIs can be used to integrate with 3rd party systems and automate the upload of video recordings and associated metadata to be reviewed within the system. Integration with Record Management Systems (RMS) enables law enforcement departments to automate the creation of new cases with their existing record system, reducing the need for duplicate data entry. Genetec Clearance is available on a subscription basis and includes access to all the latest software updates and features. Updates are automated within the system as they become available, requiring no additional intervention from the client's own staff.
Experts sections