David Budzinski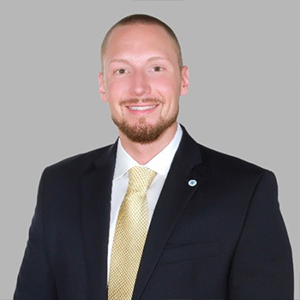 David Budzinski
VP & GM, Global Midmarket Buildings, Digital Solutions,
Johnson Controls, Inc.
David Budzinski has been with Johnson Controls for over 12 years working across various roles in finance, product management, strategy, and manufacturing operations across the global. From 2009-2017 he ran the Johnson Controls distribution and products business spanning building controls, fire & security, chillers, air systems, and direct expansion in the Middle East & Africa. In 2017, David returned back to the Milwaukee, WI headquarters as the Vice President & General Manager of the Global Midmarket Digital Solutions business. He is now responsible for sales, strategy, product management, technology and engineering as well as field operations. David and his team focus on helping customers with their digital transformation strategy utilizing IoT solutions. They utilize data to build solutions that lower cost, increase productivity, drive sustainability, and improve safety and occupant comfort.
Experts sections
Featured white papers
How To Drive B2B Security & Operations With Smart Surveillance
Download
Wireless Security: Cut Costs Without Cutting Corners
Download
Hybrid Hyperconverged Systems Benefit Growing Storage and Retention Needs
Download