Daniel Phillips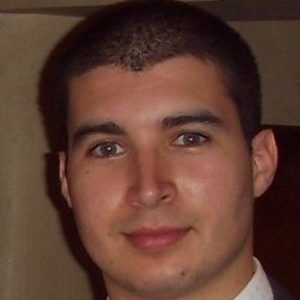 Daniel Phillips
Technical Pre-Sales Consultant & Product Manager,
CDVI
Daniel Phillips is the Technical Pre-Sales Consultant & Product Manager at CDVI UK. He has also worked as an Area Sales Manager at FAAC UK Ltd. Daniel has done HNC course in Electronics Engineering from Uxbridge Engineering College.
News mentions
CDVI, global access control manufacturer firm, announced new innovative products to its extensive range of access control solutions. From Bluetooth keypads and stylish DESFire readers to their ATRIUM Online Access Control, this one-stop-shop offers its UK and Irish customers cutting-edge and efficient solutions for private and public buildings. "Our experience as an access control manufacturer truly makes CDVI the installer's choice. Thanks to innovative products answering installers' needs, CDVI remains after 20 years a major player in the English security market." – Daniel Phillips, UK Product Manager, CDVI. Bluetooth-Enabled GALEO Keypad The award-winning GALEO keypad now features a Bluetooth connection With strong innovation and stylish design, CDVI's new products have already been well received in the security market. The award-winning GALEO keypad now features a Bluetooth connection. Its phone app (available on iOS and Android) provides installers and end users with a fast and reliable method to control the keypad and pin codes available. SOLSYSDW DESFire Reader The SOLSYSDW DESFire reader gives an anytime status of the door through multi-coloured LEDs and links back directly to CDVI's ATRIUM Online Access Control system, giving installers and end users an efficient and secure door control solution.
CDVI, an access control manufacturer worldwide, announced its participation in The Security Event, a focussed security exhibition for the professional security installer. This three-day event at the NEC Birmingham will be held on April 9-11, 2019. Many of CDVI's team of industry professionals are attending the event, including Paul Ramsay, General Manager, and Daniel Phillips, Pre-Sales Consultant. "Our attendance at The Security Event highlights our dedication in providing modern and reliable access control solutions to all installers in the United Kingdom, while showcasing new innovative products." – Paul Ramsay, CDVI UK General Manager.
Experts sections