Daniel Bailin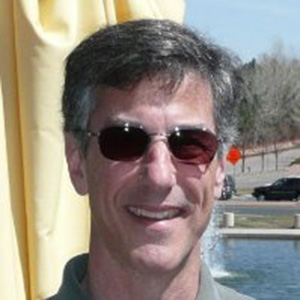 Daniel Bailin
Director of Strategic Innovation,
HID Global
Daniel Bailin is a Director, Strategic Innovation with HID Global. Bailin is part of the Strategic Innovation group focusing on next generation authentication solutions and he has been working with NFC, BLE and other mobile technologies since 2007. Prior to joining HID Global, Bailin spent 7 years in the Biometrics industry, including Authentec and Bioscrypt, in a variety of sales and business development roles. Bailin began his career in the semiconductor industry where he held positions involving applications engineering and technical marketing. Mr. Bailin has degrees in Chemistry and Electrical Engineering.
News mentions
Summary Date: Tuesday, September 20, 2016 Time: 10:00am PT / 1:00pm ET / 5:00pm UTC Duration: 45 minutes + Q&A What's The Webinar About? Mobile credentials are one of the most exciting areas of the access control market. The transformation caused by the development of various mobile solutions in payment, banking, ticketing and automation is poised to deliver similar changes in the access control industry. Mobile credentials are now entering the market as a serious commercial product after many years of pilots and testing, and this webinar sheds some light on how the market is likely to play out in the next five years. Who Should Attend? Security managers and consultants; access control integrators and hardware and software suppliers; smartphone manufacturers; mobile network operators; app developers; and end users. Financial analysts and the press are also encouraged to attend. Topics for discussion: The future potential market size for mobile credentials Mobile credentials vs. physical cards and the general mobility ecosystem The dynamics of the vertical markets most likely to adopt mobile credentials The opportunities and challenges that mobile credentials face Answers to audience questions during live Q&A Speakers: Blake Kozak, Principal Analyst, Access Control & Fire, IHS Markit. Daniel Bailin, Director Strategic Business Development and Innovation, PACS BU, HID. Allen Tatara, Manager, Webinar Events, IHS Markit (Moderator). Register for Mobile Credentials in Access Control webinar now! Save Save Save Save Save
Chip Epps and Daniel Bailin will present on "Enabling Compliance for Physical and Cyber Security in Mobile Devices" HID Global®, a worldwide leader in secure identity solutions, recently announced that company executives will conduct workshops and present across a range of topics at next week's ISC West and the Connected Security Expo in Las Vegas from April 6-8, 2016: Speakers For The ISC West Workshops Chip Epps, Vice President, Product Marketing, IAM Solutions with HID Global and Daniel Bailin, Director of Strategic Innovation with HID Global will conduct workshops on "The Future of Physical Access in a Digital World" on Tuesday, April 5 from 1:30 to 3:00p.m. and 3:30 to 5:00 p.m. in room 307. Don Campbell, Director of Product Management, Quantum Secure, will present "End-to End Best Practices in Systems Integration" on Wednesday, April 6 from 11:15 a.m. to 12:15 p.m. in room 309. Vik Ghai, Chief Technology Officer, Quantum Secure, will present "Are Physical and Virtual Doors Now the Same" on Thursday, April 7 from 2:30 to 3:15 p.m. in Casanova 603. Vik Ghai with Quantum Secure will present "Making Sense of Security Without Data Demarcation" on Thursday, April 7 from 10:45 to 11:30 a.m. in Casanova 601. Chip Epps and Daniel Bailin will present on "Enabling Compliance for Physical and Cyber Security in Mobile Devices" on Thursday, April 7 from 11:15 a.m. to 12:15 p.m. in room 307. Live Demonstrations Of HID Global Solutions Visit HID Global in booth #11063 for demonstrations of the company's broad solutions for creating managing and using secure identities.
Experts sections