Craig Sandness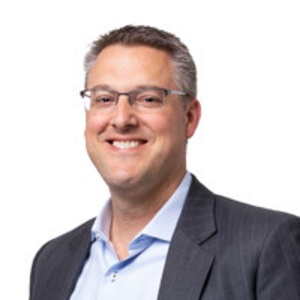 Craig Sandness
Vice President and Managing Director, Secure Issuance ,
HID Global
Craig Sandness is currently working in the capacity of Vice President and Managing Director for Secure Issuance at HID Global Corporation. He has previously held the coveted profiles of VP, Global Business Segment - Secure Issuance, and VP for Product Marketing - Secure Issuance and Government ID solutions at the firm. Craig is an alumnus of the prestigious Yale School of Management and Harvard Business School.
News mentions
HID Global, the globally renowned company in trusted identity solutions, has announced that it has deployed the government of Libya's first diplomatic and special ePassport program. HID Integrale HID Global provided Libya's Ministry of Foreign Affairs (MOFA) with HID Integrale, a secure end-to-end solution that expedites the application and issuance processes and manages the entire ePassport lifecycle. For improved security, the redesigned and modernized booklets include a durable polycarbonate data page and are personalized using new laser engraving and chip encryption equipment. HID Global designed, engineered and delivered the identity solution to the Libyan government in four months, even amid travel restrictions due to the COVID-19 pandemic. Robust and complete ePassport system We are pleased that our collaboration with HID Global has yielded a robust and complete ePassport system" "We are pleased that our collaboration with HID Global has yielded a robust and complete ePassport system that we have seamlessly integrated with our existing processes," said Mohamed Elkoni with Libya's Ministry of Foreign Affairs. Mohamed Elkoni adds, "HID's identity document expertise, the delivery of the solution in record time against the current restrictive backdrop, and ongoing technical support has greatly simplified the implementation of our new systems." Public key infrastructure (PKI) service To ensure compliance with ICAO standards, HID Integrale's public key infrastructure (PKI) service creates and manages Libya's Country Signing Certification Authority (CSCA) keys and certificates to sign personalized eDocuments and enable verification. By implementing the PKI service, Libya can connect with the ICAO Public Key Directory, which enables the global use of their new ePassports and the potential for future security enhancements, such as biometrics. In addition, the solution's web-based platform makes it possible for HID engineers to efficiently train the ministry's staff as part of HID Integrale's customer support package. Issuing secure diplomatic and special ePassports "A successful migration to an ePassport system requires a solution that enhances each touchpoint of the user experience, from application to travel," said Craig Sandness, Senior Vice President and Head of Secure Issuance and Citizen ID Solutions with HID Global. Craig Sandness adds, "By opting for HID's Integrale software suite, the Libyan government has created a solid and future-proof foundation to issue diplomatic and special ePassports."
HID Global, a pioneer in trusted identity solutions, announces HID FARGO INK1000 printer and encoder, the industry's first thermal inkjet solution that brings secure, personalized credential issuance to entry- and mid-level markets. HID's latest printer innovation is the first to offer inkjet technology to the global desktop card printer market, enabling cost effective, high-quality credentials and eliminating the need for specialized card media. "Until now, small and medium-sized organizations have had very limited options for personalized credential issuance due to high costs and complex maintenance requirements," said Craig Sandness, Vice President and Managing Director of Secure Issuance with HID Global. Unmatched industry benchmark "Our HID FARGO INK1000 solution resolves those challenges, creates an unmatched industry benchmark for affordability and ease-of-use, and extends the simplicity of inkjet printing popularized for home use to retail counters and office environments." HID FARGO INK1000 eliminates the print ribbons and specialized card media required by alternative direct-to-card (DTC) desktop solutions that use dye sublimation technology. The easy-to-install snap-in cartridges deliver the simplicity and reliability of inkjet printers The easy-to-install snap-in cartridges deliver the simplicity and reliability of inkjet printers and contain specially formulated inks for creating fade-resistant images and text that adhere to standard, off-the-shelf polyvinyl chloride (PVC) cards. A single ink cartridge has the potential to produce hundreds of more cards than printers that use ribbons and create less waste while significantly improving total cost of ownership (TCO). Standard DTC printers The HID FARGO INK1000 solution offers the following unique capabilities: Inkjet printing on standard PVC cards Accommodates most standard (PVC) card stock for single-side thermal inkjet card printing, including laminated PVC for credit card construction. High-quality, high-resolution, edge-to-edge printing 600 x 1200 dots per inch (DPI) resolution delivers sharp, brilliant and crisply defined full-color and composite-black text and barcode-readable images not possible with standard DTC printers. Superior image durability Heating technology and exclusively formulated ink support ink-to-card adherence, fast drying, and UV-stability prevents image fading. Easy deployment and use Intuitive operation, a small footprint and convenient same-side input and output. Optional contactless card encoding HID OMNIKEY® 5127CK-Mini reader functionality enables contactless encoding for door entry, cashless vending, time and attendance, gift and loyalty program applications, and entry-level market financial cards that use QR codes.
It is essential that governments be able to issue identification credentials so citizens can exercise their civic rights and duties, access programs and services, and travel freely to and from other countries. HID Global, a globally renowned provider of trusted identity solutions, has enabled numerous African countries to issue millions of these credentials as the company helps to propel a variety of initiatives across the continent aimed at providing 'identity for all'. Secure issuance of identity credentials "Secure issuance is a key part of our identity portfolio that is helping nations in Africa and other emerging economies close a big gap between citizens who have a legal way to identify themselves and those who don't," said Craig Sandness, Vice President & Managing Director for Secure Issuance with HID Global. Craig adds, "Our successes in Africa range from Angola's voter ID card program to deployments in multiple countries that enable governments to issue national IDs, driver's licenses, health cards, work permits and refugee identification credentials." e-Passport We are actively involved in designing programs for civil servants to securely access government buildings and assets" He further stated, "We are also actively involved in designing programs for civil servants to securely access government buildings and government assets such as PCs or server rooms." For many countries, an e-Passport is the building block of democracy and cornerstone of citizenship as their first step to launching an identification program. HID Global's secure issuance offering spans all aspects of creating and managing citizens' credentials, along with issuing them wherever they are located. Notable deployments in Africa include: Resident, Healthcare and other National IDs: Eight African countries have either deployed or are developing one or more of these ID card programs using HID Global printers. Several are also in the early stages of deploying systems for issuing government employee ID cards for use by members of their military and police forces. Voter IDs: Angola used HID FARGO DTC5500LMX printers to roll out a voter ID program in over 200 municipalities and cities across the country. Over 650 systems were deployed in Angola to issue over 8 million cards in less than 8 months. ePassports: Several countries in Africa are using HID Global's ID personalization systems for ePassports that provide successful identification and an easier travel experience for citizens. Driver's Licenses: HID Global's decentralized driver's license issuance solution is being used by several African governments. Noticeably, one country is using these solutions to speed program deployment for over 25 million citizens. The company is also supplying pre-printed smart cards that include various overt and covert security features. The cards are then personalized locally with photo, variables data, custom holographic laminate and owner biometrics using FARGO HDP5000 printers. Refugee Identification: HID Global is working with international organizations to help connect African refugees with vital resources in multiple countries. HID FARGO HDP8500 and HDP5000 printers are being deployed at refugee camps to issue the necessary credentials for accessing food, water, shelter, financial aid and educational and other services. Student IDs: The West African Examinations Council (WAEC) is using HID FARGO Direct-to-Card ID card printers/encoders to improve the efficiency, accuracy and integrity of its educational testing program for more than 2 million students annually. The latest additions to HID Global's portfolio address the challenges African nations face in issuing credentials to remote locations while also serving high-volume needs of large metropolitan areas. HID FARGO ConnectÔ solution The company's HID FARGO ConnectÔ solution enables ID cards to be issued from anywhere and any device via a web interface in a trusted environment, changing the paradigm for governments whose citizens live in distant, hard-to-reach locations with limited infrastructure. For governments that need to meet the needs of large metropolitan populations, the new HID FARGO HDP6600 printer offers fast retransfer throughput for ID card personalization.
Experts sections