Christoph Beckenbauer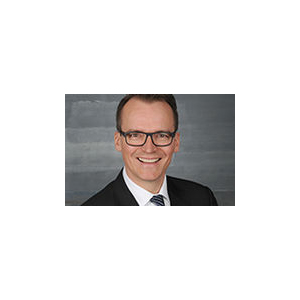 Christoph Beckenbauer
Managing Director,
LEGIC Identsystems Ltd
Christoph Beckenbauer joined LEGIC in 2007 and strengthened the sales team as a Key Account Manager acquiring new customers and projects. In 2009, he took over the lead of LEGIC's Business Development and in 2014, integrated all sales and business development units in EMEA into one team. Now, as Managing Director in the Executive Committee, he places great value on customers' needs and leads the company with a Sales & Finance focus. His extensive experience in sales and product management in the field of mobile communication while working with Siemens as well as his previous assignments at several Internet companies contribute to the future development of the company. He holds a Master of Industrial Engineering and Management degree .
News mentions
LEGIC supports commitment of students with much enthusiasm, as they help to shape the future of society and business The 46th St. Gallen Symposium will be taking place in Eastern Switzerland. LEGIC will be sponsoring the identification technology used in the tickets once again this year. Well-known personalities from politics and business will be there, with speeches designed to provoke conversation. At the St. Gallen Symposium, politics and the economy will be discussed and debated over the course of three days. The annual event is organized on a voluntary basis by the International Students' Committee (ISC). LEGIC will be supporting the great commitment of these students with much enthusiasm, as they help to shape the future of society and business to a particular degree. Once again this year, all participants will be identified using LEGIC technology. "We consider it important to support outstanding events of the state using Swiss technology, which simplifies the operation of these occasions. The prominence of the speakers and the ever-increasing visitor numbers reflect the special importance of this symposium," explains Christoph Beckenbauer, Managing Director of LEGIC Identsystems Ltd. The 46th St. Gallen Symposium has the motto "Growth – the good, the bad, and the ugly". The participants are made up of a good 700 decision-makers from business, politics and science, 100 press representatives and 250 students from all over the world. This year's speakers include Federal Councillor Doris Leuthard, Credit Suisse CEO Tidjane Thiam and Christoph Franz, Chairman of the Board of Directors of the pharmaceutical corporation, Roche.
Experts sections