Brian Matthews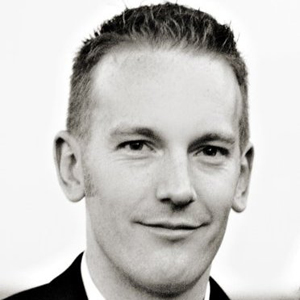 Brian Matthews
Director of Sales,
Feenics
Brian Matthews is the Director of Sales at Feenics. He is responsible for growing product sales, building a channel and working with industry thought leaders to bring a new degree of flexibility and accessibility to customers. He joined Feenics in 2014 after more than a decade with Lenel, where he served as the Manager, A&E, Consultant and Global Sales Support Services.
News mentions
Cohn's experience will be critical in the growth of Feenics' Keep Access Control as a Service (ACaaS) subscription model Feenics, a provider of cloud-hosted access control and security management solutions, appointed Paul Cohn as Western Regional Business Development Manager. Cohn joins the rapidly expanding Feenics organization to focus on channel partnerships and developing relationships with end-users, consultants, and other key stakeholders. He will cover Arizona, California, Colorado, Idaho, Montana, New Mexico, Utah, Washington, and Wyoming, reporting to Brian Matthews, Director of Sales. Delivering Consultancy Services Most recently, Cohn launched and managed the Physical Security Unit for a recognized value-added technology reseller providing managed IT services in cloud computing, networking security and functional mobility to the U.S. government and commercial markets. A graduate of Metropolitan State University of Denver with a degree in Criminology, Cohn will be based in Colorado. He's best known for his passion for technology – and a desire to deliver top-tier consultancy services in complex IT solutions. Digitization Of Physical Security "I'm extremely excited to join the Feenics team. My strength in IT and integrated security solutions will assimilate well into the BDM role and future goals of the company," Cohn said. "I'm extremely excited to join the Feenics team. My strength in IT and integrated security solutions will assimilate well into the BDM role" "The physical security industry is experiencing radical change," he continued. "The digitization of physical security is becoming much more of an IT concern than ever before. Accordingly, Feenics is changing the landscape of access control to adapt and embrace true cloud technology. With a deep understanding of networking, the internet of Things (IoT) and cloud technology, I'm confident I'll be able to message the true value of Keep by Feenics to the integrator and end-user community with confidence and meaning -- hopefully leading to new clientele, relationships and business!" Keep Access Control As A Service Brian Matthews, Director of Sales, said Cohn's experience in the value-added reseller channel and in cloud-computing IT services will be critical in the growth of the Keep Access Control as a Service (ACaaS) subscription model. "Paul will be consulting with the end-user community on the intrinsic value of cloud computing, such as lower total cost of ownership, greater system flexibility and cybersecurity protection. I'm confident that Paul's energy and experience with integrated physical security and IT solutions will position him to help grow the Feenics brand and better serve our partners in the region. We're looking forward to his expertise in identifying and seizing new access control opportunities," Matthews said. Feenics has been on a phenomenal growth track, adding team members and recently expanding its headquarters.
Brian Matthews, Feenics Sales Director, will present the session and help educate on value and efficiency inherent in SaaS delivery method Feenics, provider of the award-winning Keep™ cloud-hosted security management solution, will present an educational session during PSA TEC 2016, May 9 through 12 in Westminster, Colorado, and highlight the robust capabilities and new integrations with its open-platform, hardware agnostic Software as a Service (SaaS) platform. Feenics is a PSA Security Network Vendor. On Thursday, May 12 at 10:15 a.m. Brian Matthews, Director of Sales will deliver the session: "Why SaaS is More Secure and Provides Better Customer Satisfaction than On Premise Solutions." Matthews, who joined Feenics in 2014 after more than a decade with Lenel, will help prepare systems integrators to educate current and prospective end-user customers and IT personnel on the value and efficiency inherent in the SaaS delivery method. Keep™ cloud-hosted security platform During exhibit hours on Wednesday, May 11 beginning at 9 a.m., Feenics management will be on hand at exhibit space B2 to answer questions and demonstrate to integrators the Keep™ platform, new mobile apps and other features and functionality which reduce end-user costs and offer customers deployment choices. In a hosted environment, Feenics has engineered Keep™ to run without servers or appliances onsite, lowering the total cost of ownership for the end user and eliminating costly refreshes of servers and hardware. However, when installed within a local network, Keep™'s server requirements are also minimal. In addition, Keep™ uses the industry's most widely installed, non-proprietary field hardware by global access control leaders HID and Authentic Mercury Security. It also interfaces with wireless lock leaders ASSA ABLOY and Allegion for limitless expansion options without costly cabling and infrastructure rip-and-replace scenarios. Whether hosted in the cloud or hosted at the site, Keep™ uses the same User Interface (UI) and addresses cyber risks by utilizing outboard ports and TLS encryption with field hardware and a secure SSL connection. In addition, password policies and two-factor authentication can be activated by the administrator. The platform is based on the widely used and deployed Microsoft.net architecture.
Experts sections