Brian Laney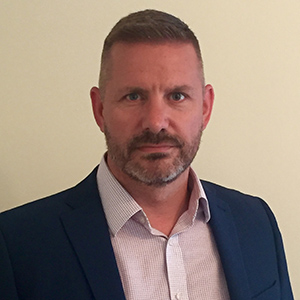 Brian Laney
Commercial Operations Manager,
ISD Tech (Integrated Security Design Ltd)
Brian Laney is a highly motivated operations manager with 20 years' experience within the fire and security industry. He has a proven track record of success, providing strong leadership in order to achieve sustainable gains while developing individuals. He is able to identify and implement strategies to reduce cost and build efficiency leading to increased revenues and profitability.Brian believes in self-motivating and is capable of working under pressure to tight deadlines. He is a strong believer in nurturing talent, enabling those around him to build the confidence to grow in their relevant field. He enjoys a challenge and does not hide away when the going gets tough, leading from the front. He pays attention to detail and continually strives to improve himself in order to perform at the highest level possible at all times.Brian has previously worked for Servest UK as the Systems Director and Head of Systems, and for Secom PLC as the Installation Manager and Service Supervisor.
News mentions
Brian will support the continued delivery of integrated security and life safety projects ISD Tech, an agile life safety and security systems integrator, announced the appointment of Brian Laney to the position of Commercial Operations Manager based out of the company's headquarters in Camberley, Surrey.Reporting to the Managing Director, Nicky Stokes, Brian will be responsible for overseeing installation, commissioning, maintenance and monitoring for new and on-going projects as well as managing key existing accounts and small works. He will lead ISD Tech's UK-wide engineering and service department taking on a range of staff management disciplines as well as executive profit and loss responsibility.Managing Operations TeamHis remit is to ensure the continued holistic approach, high quality and customer centric services that have become ISD Tech's signature, which is underpinning the company's current growth surge. By overseeing ISD Tech's operations team, Brian will support the continued delivery of integrated security and life safety projects on time and on budget to the very highest standards, as well as maintaining the company's highest levels of accreditations with both technology partners and industry associations. With a strong technical background, Brian Laney has a deep knowledge of surveillance, access and intruder systems as well as monitoring services Brian brings with him twenty years' security industry experience from a range of operational roles, first starting his security career as an installation engineer and progressing through the ranks to senior management roles. With a strong technical background, he has a deep knowledge of surveillance, access and intruder systems as well as monitoring services. This is backed by his leadership during the successful roll outs of high profile projects across a range of industries including major high street brands through to blue-chip enterprise organizations. During Brian's tenure at SECOM PLC, he held a number of senior operational roles and most recently headed up operations at Servest Security Services Ltd.Ensuring Customer SatisfactionCommenting on his appointment, Brian Laney, Commercial Operations Manager at ISD Tech said: "I'm relishing the challenge of managing an engineering and service team in a fast growing company and building upon ISD Tech's success. ISD Tech provides integrated security and life safety for a diverse set of customers and I'm keen to maintain operational excellence and outstanding customer satisfaction levels during a time of such rapid growth." "Brian's appointment supports our strategy to continue to lead the market in terms of innovation" Nicky Stokes, Managing Director, ISD Tech added: "We are gaining a reputation as one of the fastest growing and agile security and life safety integrators in the UK. Brian brings with him a wealth of experience in developing and growing engineering and service departments underpinned by robust procedures and processes that will support our continued growth through the acquisition of new customers and the management of existing accounts.""We are renowned for implementing the most innovative solutions in often complex and demanding environments to extremely tight deadlines and Brian's appointment supports our strategy to continue to lead the market in terms of innovation and by delivering efficient, customer focused services throughout the lifecycle of our customers' security and life safety solutions."
Experts sections