Brett St. Pierre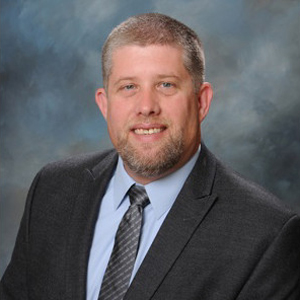 Brett St. Pierre
Director of education solutions,
HID Global
Brett St. Pierre serves as Director of education solutions for HID Global.
News mentions
HID Global's comprehensive "one card" solution enabled the university to migrate their existing card system HID Global®, a worldwide leader in secure identity solutions, today announced that offerings from its broad portfolio have been chosen by George Mason University to upgrade its Mason ID card to a more secure and flexible, student ID system. Single ID For Multiple Applications And Services HID Global Seos® smart cards, multiCLASS SE® readers and FARGO® secure ID card issuance solutions, coupled with locks from its parent company ASSA ABLOY, provide the university with a strategic migration path from legacy magnetic stripe (magstripe) cards to new contactless technology that offers best-in-class security and privacy protection for its campus, students and staff. The new Mason ID card enables the university to meet the growing demands of its campus by providing a single ID that can be used to securely connect users with multiple applications, services and departments. "We needed a more secure and flexible system that we could roll out incrementally as our budget permitted, while still supporting our legacy infrastructure and technology," said Danny Anthes, Senior Manager of Information Technology with George Mason University. "The new ID solution has provided our students and faculty a safer campus and a better card experience. I think Seos goes beyond just door access; it allows us to manage the credentials better and put the destiny of the department back into their own hands." Upgrading From Magstripe ID Technology As the commonwealth of Virginia's largest public university, George Mason's campus has more than 30,000 students with nearly 5,000 facility members and 2,000 contractors who all require a Mason ID card to access facilities, resources and services. Powered by Seos® credentialtechnology, the new Mason IDcards are being used foraccessing facilities andresidence halls, as well aslibrary and cafeteria services For nearly a decade, the university has issued magstripe ID cards that rely on older security technology which lacked the cryptographic capabilities of smart cards, making them susceptible to cloning and counterfeiting. Additionally, these cards wore out quickly and cost the university time and money to replace. University administrators knew they needed something more secure. With their limited budget, a multi-year technology migration was needed to deploy the new ID card system that includes: HID Global multiCLASS SE readers as well as ASSA ABLOY SARGENT Passport® locks with embedded iCLASS SE® technology, and PERSONA® Campus Software. Chosen for their built-in encryption that offered enhanced security, the new readers and locks allow the university to use both legacy magstripe and new contactless cards simultaneously, thereby enabling a smooth technology migration over a longer period of time. Seos smart cards from HID Global offer advanced security and interoperability between the new locks and readers, while enabling multiple applications. The university deployed HID Global OMNIKEY® desktop readers to extend the value of the Seos card by connecting it to multiple services such as library check-out and cashless payment for meals in the cafeteria. HID Global FARGO DTC4500e ID card printers and encoders and Asure ID® card personalization software were installed at the campus card office. The new Mason ID cards are personalized by printing student information to the card while also encoding and programming each card in a single, inline issuance process. Issuance time has been drastically reduced, data entry mistakes have been eliminated and the new, high quality ID cards are now printed with more durable lamination. "George Mason has leveraged the power and flexibility of HID Global's secure identity solutions to take the user experience to a brand new level by confidently connecting students to more applications and services than ever before," said Brett St. Pierre, Director of Education Solutions with HID Global. "Our breakthrough Seos credential technology is also paving the way for George Mason to enable smartphones to carry Mason IDs in the future, providing even greater choice and convenience for students seeking to use their phone as an all-in-one device that is always on them." George Mason University has installed approximately 3,500 HID Global readers and ASSA ABLOY locks, and has issued more than 12,000 new Mason ID cards to incoming freshmen to date. The university expects to complete its card migration by 2017. Read the full case study here.
More and more commercial buildings today are replacing mechanical keyed locks with card access systems. The basic reason is familiar to security professionals: card systems, once installed, cost less to manage and maintain. "When people are let go, if you don't get their keys back, you have to rekey the locks and give everyone new keys," says Brett St. Pierre, director, education solutions with Austin, Texas-based HID Global. "With a card system, all you have to do is deactivate the card." Smartphones Better Than Access Cards? But smart phones and mobile devices are beginning to prove even more convenient than access cards, continues St. Pierre. "The big new trend, today, is mobile access control," he says. "Employees store their credentials on smart phones. It has become very popular, especially in the business world of hoteling." Hoteling is an office assignment system used by consulting companies and other large firms where many executives spend months at a time on the road and away from their home office. "Mobile access control makes identity and credentials management much easier than cards. You can activate and deactivate mobile phone IDs", says Brett St. Pierre, director, education solutions with HID Global In those firms, executives not on the road use the offices of people that are on the road. Smartphones Simplify ID Management "Mobile access control makes identity and credentials management much easier than cards," says St. Pierre. "You can activate and deactivate mobile phone IDs." So when a consultant hits the road, security can deactivate the credentials in his or her phone and activate the phone of another consultant who is returning to the office for a while. No one has to turn in a card or pick one up. It is security the way everyone wants security: security that doesn't get in the way. While hoteling firms may have pioneered the use of mobile credentialing, the idea has begun to spread throughout the access control world. Mobile security and credentialing comes in two flavours: near field communication (NFC) and Bluetooth. "Provisioning phones with access control credentials is easy. Emails bring in an app and can load identities into the phones. You can also send a command to deactivate a smart phone's credentials", adds St. Pierre NFC-Based Mobile Access Control NFC is a radio frequency technology that makes it possible for electronic devices to communicate with each other for the purpose of carrying out a task. For instance, a user can play an NFC-enabled stereo system on an NFC-enabled mobile phone by holding the phone up to the stereo systems "touch point." Likewise, NFC can transmit credentials to access control readers. As a near field communications device, a mobile phone must be placed very close to the reader – a distance of four centimeters or less. Then again, NFC was originally designed as an electronic means of submitting credit card information. The short reading distance helps to keep the data being transmitted safe — but the short-distance read feature actually makes it less convenient for access control applications. Bluetooth For Access Control Bluetooth is a wireless technology designed to facilitate wireless connections between electronic devices. Unlike NFC, however, Bluetooth technology communicates over longer distances — up to 10 meters. It can be adjusted to suit a user's preferences — perhaps 12 inches or so for access control applications. Mobile access control is security the way everyone wants security: security that doesn't get in the way "Not all phones have been enabled to use NFC, either," adds St. Pierre. "But virtually all smart phones have Bluetooth, which is being widely used for access control thanks to its longer range. "Provisioning phones with access control credentials is easy. Emails bring in an app and can load identities into the phones. You can also send a command to deactivate a smart phone's credentials." Overall, ID management is easier with mobile devices. HID literature observes, "Using a mobile device to access a building is about merging security with convenience."
SIA PASS to develop guidelines for use of electronic security and life safety equipment in schools The Security Industry Association (SIA) is pleased to announce that the Education Interest Group it formed in 2013 to address school security issues is now the SIA Partner Alliance for Safer Schools (PASS). The rebranding recognises the need for a coordinated approach to protecting students and staff that encompasses a range of stakeholders. While the SIA group was originally formed to serve as a source of industry expertise on security issues, the alliance combines that technical knowledge by also bringing in representatives of schools, law enforcement, and trade associations. This effort will combine the subject matter experts and symposium developed by the National Systems Contractors Association (NSCA) and its MNEC partnership to develop a coordinated approach to protecting students, staff and visitors. Guidelines for School Safety And Security The SIA PASS alliance is developing guidelines for the use of electronic security and life safety equipment in schools that will provide tiered recommendations based on the resources available at a given facility. The PASS objectives, initial document and related educational sessions are scheduled to be released at ISC West, sponsored by SIA, April 14-17, 2015, at the Sands Convention Center in Las Vegas. "By drawing upon the insights and expertise of security suppliers, security practitioners, school administrators and law enforcement, the SIA PASS recommendations will enable education officials to maximize the effectiveness of their security solutions," SIA CEO Don Erickson said. "I have been continuously impressed by the passion and experience of our committee members, and I particularly appreciate NSCA's commitment to this initiative. I am hopeful that additional security practitioner, first-responder, and supplier organizations who share our commitment to preventing senseless crime and violence in our nation's schools will join the PASS coalition." The SIA PASS alliance is chaired by Brett St. Pierre, director of education solutions at HID Global. Jim Crumbley, president and CEO of Risk Response Team, serves as vice chair.
Experts sections