Bo Ørbjerg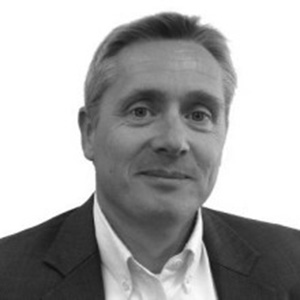 Bo Ørbjerg
Group Sales Director, Surveillance & Security,
EET Europarts
Bo has more than 15 years' experience on business development and management in the Security Industry. He has strong experience with Nordics and The Baltic States from several years as Business Development Manager for these areas.His background is based on purchasing as well as sales in the distribution channel. He also has international experience with business development, contract negotiation and business strategy implementation. During his career, Bo has managed sales department of +30 people, worked from home, and latest as Group Sales Director for Security and Surveillance in one of the major distributors in Europe.
News mentions
EET Europarts is pleased to announce the acquisition of a distributor of CCTV and access control equipment in the UK, Pro-Vision Distribution Ltd. The company is an authorized distributor for over 60 brands from manufacturers that are highly respected throughout the industry. "I am very excited to announce the acquisition of Pro-Vision, the company has an excellent reputation in the CCTV and security market place with vendors such as Bosch, Pelco, Panasonic, Idis and Hanwha Samsung" said Simon Smith, Managing Director at EET Europarts in the UK, and continues; "This acquisition brings a very strong sales and support team, giving the customers the specialist knowledge and support needed in order to supply them the correct solution." "The acquisition of Pro-Vision will also strengthen the product offering and sales expertise to existing EET customers of CCTV and Security products. Pro-Vision customers will also now have a much broader range of products in both CCTV and Security and in all our other product categories."We have endeavored to grow the business with a level of service that complemented the world-class manufacturers we represent" Business Growth Pro-Vision has a well-earned reputation for getting things right, on time, every time – in terms of product knowledge, delivery and support. With the acquisition, EET Europarts will take over a team of over 20 dedicated and experienced employees from Pro-Vision. Commenting on the acquisition, Peter Ford, Managing Director at Pro-Vision said: "Since 2005 when Brian Munday and I started the company, we have endeavored to grow the business in a professional manner with a level of service that complemented the world-class manufacturers we represent." Enhanced Product Portfolio "We look forward to bringing to EET Europarts our market knowledge, experience and sales skills. We will, of course, keep the same partnership relationships with our suppliers and I feel confident that jointly, we are ready to gain significant market share going forward as an integral part of an ambitious and successful company." "With the acquisition of Pro-Vision we strengthen our position within the Surveillance & Security area significantly. We will now be able to provide our customers with an even better product portfolio and achieve our ambition of being the preferred distribution partner in Europe," says Bo Ørbjerg, Business Line Director, Surveillance & Security at EET Group.
The DuraVision monitors are built for 24-hour use and equipped with high visibility for surveillance New distribution agreement with EIZO will strengthen EET Europarts' value proposition for surveillance and security customers.The agreement includes, distribution rights for the DuraVision surveillance and security monitor line-up in Sweden, Denmark, Norway, and Finland. EIZO products will be distributed through EET Europarts' professional network of specialized surveillance and security integrators and resellers.EIZO is a visual technology company that develops and manufactures high-end display solutions. The DuraVision monitors are built for 24-hours use and equipped for high visibility for surveillance and security.State-Of-The-Art Surveillance Monitors"Besides an IP decoding monitor for hassle-free installation, EIZO's line-up is equipped with unique technology for improving the clarity of images," says Christer Lindblom, President and CEO at EIZO Nordic AB. "With a dedicated organization within the surveillance and security business, EET Europarts is an important partner for us. We are confident that our partnership will be very successful, and look forward to develop it further in the years to come."Group Sales Director, Surveillance & Security, at EET Group, Bo Ørbjerg says: "With the EIZO line-up, EET Europarts will be able to offer an alternative state-of-the-art solution, besides from the traditional server-client solution. Installation and setup of EIZO monitors is simplified for the benefit of both the installer and the end user. Also, EIZO is known for top quality monitor technology within several market verticals, like business, graphics, gaming, maritime and medical, just to mention some. I am convinced this cooperation will create incremental business for both EIZO and EET Europarts, as well as for the many customers EET Europarts serves in these quality demanding segments." Save
As part of the agreement, EET Europarts will distribute the entire Genetec portfolio of IP-based products Manufacturer of unified IP-based security solutions Genetec has signed a distribution agreement with EET Europarts for the Nordic countries. Broaden Market Reach As part of the agreement, EET Europarts will distribute the entire Genetec™ portfolio of IP-based VMS, Access Control, ALPR (Automated License Plate Recognition), and cloud-based security solutions in Sweden, Denmark, Norway, Finland and Iceland through its extensive network of certified integrators and resellers. "The Nordic region is one of the fastest growing markets for Genetec™ in Europe, and we are very pleased to add EET Europarts to our list of Certified Partners," says Nick D'hoedt, Genetec Regional Sales Director for Scandinavia, Benelux and DACH (Germany, Austria and Switzerland). "With the market knowledge and extensive customer base of EET Europarts, we are confident that we will be able to continue to broaden our market reach in the Nordic region and offer our customers a solid source of expertise and product choice for all their security needs," adds D'hoedt. "Genetec is one of the world's leading manufacturers of open platform, IP-based security solutions," says Bo Orbjerg, Group Sales Director for Surveillance & Security at EET Group. "Genetec products and solutions are an ideal match, and fit perfectly into our business strategy, for the alarm and access control portfolio, with its accessible open platform solutions, and we look forward being able to extend Genetec™ physical IP security solutions to our customers."
Experts sections