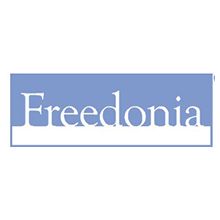 Security services demand is projected to expand 4.2% per year through 2019 to $66.9 billion
US demand for private contracted security services is projected to expand 4.2 percent per year through 2019 to $66.9 billion. Gains will be supported by the real and perceived risk of crime and by accelerating economic activity, particularly as new businesses form and create new users of security services. Revenues will benefit from a strong rebound in new nonresidential construction and an acceleration in residential construction activity, as well as major improvement and renovation projects. The use of contracted security will be further supported by the regulatory burden of fielding an in-house security force. Security is not a core competency for most businesses and as a result, outsourcing is generally more efficient. These and other trends are presented in Private Security Services, a new study from The Freedonia Group, Inc., a Cleveland-based industry market research firm.
Increase In Demand Through 2019
The increasing complexity of security systems and their capabilities will raise demand for systems integration and security consulting, which will see the fastest growth through 2019. Analyst Katherine Brink further notes, "the use of these more innovative products will also support related central station alarm monitoring demand, particularly advanced services such as voice response and video monitoring." Above average growth in the smaller personal emergency response systems (PERS) segment, spurred in part by an aging population and innovations such as mobile monitoring services, will further support alarm monitoring demand. As a result, demand for central station alarm monitoring services will advance 3.7 percent per year and exceed $20 billion in 2019.
Guarding services accounted for the largest share of revenues in 2014 and will continue to do so. Though increasingly sophisticated security technologies can act as a restraint on demand for conventional manned services, conventional manned services still have a place monitoring the equipment, as well as providing a deterrent effect and an immediate response to an event. Revenue growth will be supported by increasing use of highly trained guards who can work with more advanced security systems, as well as growing use of armed private guards in light of a number of recent well publicized shootings.
Download PDF version
Download PDF version