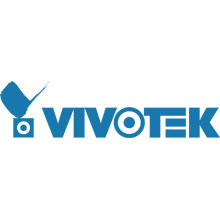 Vivotek will display its latest security technologies at Hall E2 Booth No. E56
VIVOTEK is pleased to announce its participation in the 11th Security China 2014 exhibition, which will take place from the 28th to the 31st of Oct at the China International Exhibition Center (New Center) in Beijing. Vivotek will display its latest technologies at Hall E2 Booth No. E56, allowing visitors first-hand experience of the latest surveillance systems.
From 1994, Security China has been held biannually. Global security professionals and leading security companies see the exhibition as a perfect platform for exchanging market insights and technology advancements. More than 150,000 people attended the 10th Security China. This year, new topics such as anti-terrorism, police protection mechanisms, smart transportation and the Internet of Things (IoT) will be showcased, covering more comprehensive security solutions.
Continuing its innovative spirit, at Security China 2014 VIVOTEK will mainly focus on multi-faceted solutions, which are more comprehensive, more convenient, more intelligent and superior:
More Comprehensive: Fisheye network cameras are an innovative and cost-effective product as the fisheye lens allows for an increase in capture area with multiple viewing options, delivering panoramic view and significantly reducing the number of cameras used in a place. VIVOTEK developed comprehensive fisheye network cameras, including 4K x 2K fisheye network camera, innovative 5MP IR fisheye, ultra-mini fisheye camera. More variations are available in different resolutions.
More Convenient: In order to ensure our clients' convenience when implementing a surveillance system, Vivotek provides our clients with various total solutions for diversified vertical applications, such as transportation solutions, retail solutions and PoE extender solutions.
More Intelligent: With the evolution of computing technology, surveillance systems can be employed for applications other than security. VIVOTEK has just introduced the VIVOTEK Application Development Platform (VADP), an open platform for integrating video analytic functionality within its cameras. By adopting advanced algorithms, the network surveillance system is able to create more value and generate more benefits. VIVOTEK will present its first self-developed video content analysis (VCA) application package, which includes three key functions: Field Detection, Line Crossing Detection, and Object Counting. In addition, heat map function, among others, can be directly installed in VIVOTEK cameras.
Superior: To offer unparalleled visibility under low light conditions, VIVOTEK has designed cameras with SNV (Supreme Night Visibility) technology, ensuring the usability of images in any lighting conditions.
Vivotek sincerely invites you to visit Vivotek's booth at Security China 2014, exploring more Vivotek's capability in security technology and creating a smarter and safer world together. For more information about Vivotek and its comprehensive product line, please visit www.vivotek.com.
Download PDF version