OT Systems Fiber Optic Transmitters & Telemetry Receivers
(100)
Browse Fiber Optic Transmitters & Telemetry Receivers
Fibre optics, telemetry receivers, transmitters, transceivers products updated recently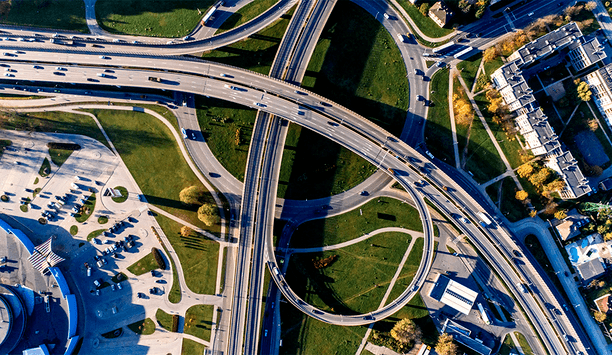 Live-streaming Mobile Surveillance Takes Cameras To The Action
Video surveillance across the world is growing exponentially and its major application is in both public safety and law enforcement. Traditionally, it has been fixed surveillance where cameras provide live streams from fixed cameras situated in what is considered strategic locations. But they are limited in what they can see given by their very definition of being "fixed". The future of video surveillance includes the deployment of more mobile video surveillance with the benefits it offers. Instead of fixed cameras, this is the ability to live stream from mobile devices on the move such as body-worn cams, drones, motorbikes, cars, helicopters and in some cases, even dogs!Sending drones into the air, for example for missing people or rescue missions, is much more cost-effective than deploying helicopters Advantages Of Mobile Surveillance The advantage of mobile surveillance is that the camera can go to where the action is, rather than relying on the action going to where the camera is. Also, sending drones into the air, for example for missing people or rescue missions, is much more cost-effective than deploying helicopters. The ability to live stream video from cars and helicopters in high-speed pursuits can be used to take some of the operational issues from the first responders on the ground and share that "life and death" responsibility with the operational team leaders back in the command center. This allows the first responders in the pursuit vehicle to focus on minimizing risk while staying in close proximity of the fleeing vehicle, with direction from a higher authority who can see for themselves in real time the issues that are being experienced, and direct accordingly. In addition to showing video live stream from a pursuit car or motorcycle, by using inbuilt GPS tracking, the video can be displayed on a map in real time, allowing a command chief to better utilize additional resource and where to deploy them, through the use of displaying mapping information with real time video feed. It allows police chiefs to make better informed decisions in highly-charged environments. The 4G phone network can now be used with compressed video to live stream cost effectively Application in emergency situations The same is true of first responders in many different emergency situations. Mobile surveillance opens up a new area of efficiencies that previously was impossible to achieve. For example, special operations can wear action body-worn cameras when doing raids, fire departments can live stream from emergency situations with both thermal and daylight cameras, and paramedics can send video streams back to hospitals allowing doctors to remotely diagnose and prepare themselves for when patients arrive at the hospital. How can special operations and emergency first responders live stream video from a mobile camera with the issues of weight, reliability and picture-quality being considered? H265 Mobile Video Compression Law enforcement insists on secure transmissions, and it is possible to encrypt video to the highest level of security available in the public domain The 4G phone network can now be used with compressed video to live stream cost effectively. The issue of course is that 4G is not always reliable. Soliton Systems has mitigated this risk of low mobile quality in certain areas, by building an H265 mobile video compression device that can use multiple SIM cards from different cellular providers simultaneously. H265 is the latest compression technique for video, that is 50% more effective than conventional H264, and coupling this with using multiple "bonded" SIM cards provides a highly reliable connection for live-streaming high-quality HD video. The 400-gram device with an internal battery can be connected to a small action cam, and can live-stream simultaneously over at least three different cellular providers, back to a command center. Latency is typically less than a second, and new advance improvements are looking to reduce that latency further. Encrypted Video Transmission What about security? Law enforcement insists on secure transmissions, and it is possible to encrypt video to the highest level of security available in the public domain, i.e. AES256.What about integration into existing video infrastructure at the command center? It is not untypical for a police force to have an existing video management system (VMS) at their command center such as Milestone System's Xprotect. The Soliton range of products are ONVIF-compliant, a standard used by video surveillance cameras for interoperability, allowing cameras and video devices that are ONVIF-compliant to simply "plug&play" into existing video management systems. These mobile transmitters are deployed with law enforcement and first responders across the globe. Their ability to provide secure, full HD quality and highly-reliable video streaming within a small unit, and to enable it to be integrated into the current eco-system that is already installed at the receiving end, has made them a favorite choice with many companies and government agencies.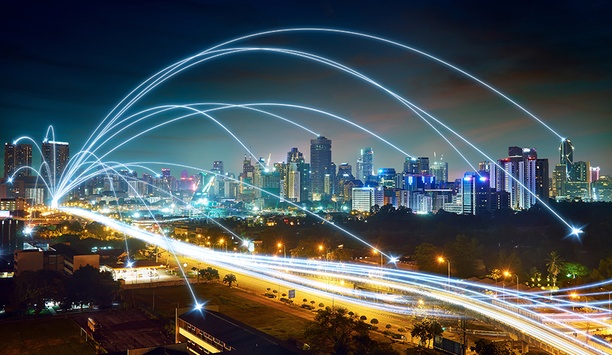 Why Live Video Streaming Is Critical For Safer And Smarter Cities
The term "smart city" gets thrown around a lot nowadays, but as different technologies that strive to be defined in this way are adopted by different countries globally, the meaning of this phrase gets lost in translation. The simplest way to define a "smart city" is that it is an urban area that uses different types of data collecting sensors to manage assets and resources efficiently. One of the most obvious types of "data collecting sensor" is the video camera, whether that camera is part of a city's existing CCTV infrastructure, a camera in a shopping mall or even a police car's dash camera. The information gathered by video cameras can be used with two purposes in mind, firstly: making people's lives more efficient, for example by managing traffic, and secondly (and arguably more importantly): making people's lives safer. Live Streaming Video All The Time, Everywhere In the smart and safe city, traditional record-only video cameras are of limited use. Yes, they can be used to collect video which can be used for evidence after a crime has taken place, but there is no way that this technology could help divert cars away from an accident to avoid traffic building up, or prevent a crime from taking place in the first place. However, streaming live video from a camera that isn't connected to an infrastructure via costly fiber optic cabling has proven challenging for security professionals, law enforcement and city planners alike. This is because it isn't viable to transmit video reliably over cellular networks, in contrast to simply receiving it. Video Transmission Challenges Transmitting video normally results in freezing and buffering issues which can hinder efforts to fight crime and enable flow within a city, as these services require real-time, zero latency video without delays. Therefore, special technology is required that copes with poor and varying bandwidths to allow a real-time view of any scene where cameras are present to support immediate decision making and smart city processes. The information gatheredby video cameras can beused to make people's lives more efficient, and to make people's lives safer There are many approaches to transmitting video over cellular. We've developed a specialist codec (encoding and decoding algorithm) that can provide secure and reliable video over ultra-low bandwidths and can therefore cope when networks become constrained. Another technique, which is particularly useful if streaming video from police body worn cameras or dash cams that move around, is to create a local wireless "bubble" at the scene, using Wi-Fi or mesh radio systems to provide local high-bandwidth communications that can communicate with a central location via cellular or even satellite communications. Enhanced City Surveillance Live video streaming within the smart and safe city's infrastructure means that video's capabilities can go beyond simple evidence recording and evolve into a tool that allows operations teams to monitor and remediate against incidents as they are happening. This can be taken one step further with the deployment of facial recognition via live streaming video. Facial recognition technology can be added on to any video surveillance camera that is recording at a high enough quality to identify faces. The technology works by capturing video, streaming the live video back to a control center and matching faces against any watch lists that the control center owns. Importantly, the data of people who aren't on watch lists is not stored by the technology. Identifying Known Criminals This technology can work to make the city safer in a number of ways. For example, facial recognition could spot a known drug dealer in a city center where they weren't supposed to be, or facial recognition could identify if a group of known terror suspects were visiting the same location at the same time, and this would send an alert to the police. Facial recognition technology captures and streams live back to a controll center, matching faces against any watch lists that the control center owns In an ideal world where the police had an automated, electronic workflow, the police officer nearest to the location of the incident would be identified by GPS and would be told by the control room where to go and what to do. Most police forces aren't quite at this technological level yet, and would probably rely on communicating via radio in order to send the nearest response team to the scene. As well as this, shopping malls could create a database from analog records of known shoplifters to identify criminals as soon as they entered the building. This would be even more effective if run co-operatively between all shopping malls and local businesses in an area, and would not only catch any known shoplifters acting suspiciously, but would act as a deterrent from shoplifting in the first place. Live Streaming For Law Enforcement As mentioned above, live streaming video from CCTV cameras can help the police fight crime more proactively rather than reactively. This can be enhanced even further if combined with live streaming video from police car dash cams and police body worn cameras. If video was streamed from all of these sources to a central HQ, such as a police operations center, the force would be able to have full situational awareness throughout an incident. This would mean that, if need be, officers could be advised on the best course of action, and additional police or other emergency services could be deployed instantly if needed. Incorporated with facial recognition, this would also mean that police could instantly identify if they were dealing with known criminals or terrorists. While they would still have to confirm the identity of the person with questioning or by checking their identification, this is still more streamlined than describing what a person looks like over a radio and then ops trying to manually identify if the person is on a watch list. The smart, safe city is possible today – for one, if live video streaming capabilities are deployed they can enable new levels of flow in the city. With the addition of facial recognition, cities will be safer than ever before and law enforcement and security teams will be able to proactively stop crime before it happens by deterring criminal activity from taking place at all.
Surge Protection For Security Installations: 2017 Saw Increased Investment
In 2017, DITEK saw how power surges from the many natural disasters that took place damaged many businesses. In a natural disaster, or even everyday business operations, a facility's entire investment in security, life safety and surveillance systems technology can be disabled or rendered useless in a few seconds. Surge protection solutions can mitigate those risks and protect security investments. Proactive Approach To Risk Mitigation Throughout 2017, we also witnessed a change in how enterprises view surge protection, which included how investments are being made in surge protection to protect valuable security, life safety and surveillance systems, while also reducing downtime, manpower costs, liability vulnerabilities, and possibly compliance issues that can force businesses to actually cease operations. Effective security management is about mitigating risks. But risks cannot be mitigated without a proactive approach. Enterprises and integrators, who take the time to assess risk and to develop a strategy to incorporate effective detection, deter and response criteria to protect physical assets will be successful in 2018. 2018 And Beyond That strategy includes designing surge protection into new security systems, while also adding surge protection to existing systems. Enterprises and security integrators who implement a surge protection strategy during security planning processes – or after – will be exercising prevention and mitigation, and they will be successful in 2018 and beyond. Surge protection devices have an untapped potential for enterprise surveillance and security systems In 2017, Ditek continued to offer security end users a solid surge protection solution. We also successfully educated system integrators, who are seeking value-added products or services to incorporate into their portfolios, on the importance of surge protection devices. Educating Security Integrators We believe that surge protection devices have an untapped potential for enterprise video surveillance and security systems, because they can and do meet safety and security challenges that have been rarely identified in the past. We are looking forward to 2018, when we will continue to develop new surge protection products – including a new product engineered to protect up to twelve individual fuel dispensers, which is critical to the financial operation of convenience stores. We will also continue to educate security integrators about the importance of including surge protection in the design/build RFP, to not only secure an enterprise's valuable security equipment, but also to help integrators to differentiate their capabilities and knowledge from the competition.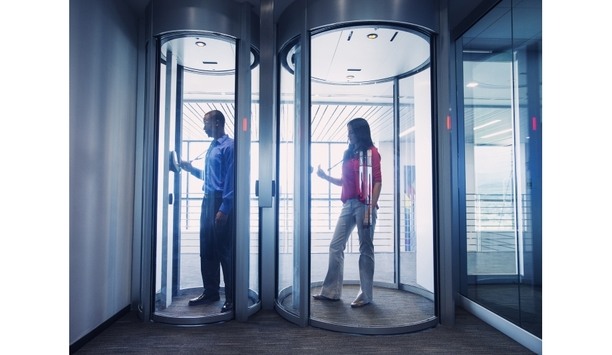 Boon Edam To Emphasize The Theme Of Tailgating Mitigation And Integration At GSX 2019
Boon Edam Inc., a pioneer in security entrances and architectural revolving doors, announces they are emphasizing the theme of tailgating mitigation and integration in booth #1103 at the GSX (formerly ASIS) exhibition in Chicago, Illinois from September 10-12. GSX is an annual event that brings together over 20,000 participants from across the security profession for a week of networking, educational opportunities and discovering the latest security solutions. Boon Edam is also the official turnstile sponsor of the show. Appropriate entrance solution Security entrances coupled with access technologies provide a complete solution Access technologies, such as card readers and biometric devices, are critical for controlling entry to secure areas within a building. However, these solutions are only effective at mitigating tailgating when coupled with the appropriate entrance solution. Swinging doors do not stop one authorized person from opening the door and then holding it open for a number of others. Security entrances coupled with access technologies provide a complete solution that ensures only one person can enter per valid authorization. The following solutions will be on display in Boon Edam's booth: Lifeline Speedlane Swing Optical Turnstile: The industry's slimmest optical turnstile will feature a custom, integrated pedestal that incorporates the MorphoWave™ touchless fingerprint technology from IDEMIA. This solution enables high throughput with the enhanced security of rapid biometric identification, all in a stylish, cohesive design. New! Lifeline Boost Access Control Pedestal: The Boost is a brand new, stylish access control pedestal designed by Boon Edam to complement the popular Lifeline optical turnstile series. The Boost will include the latest version of Essex's credential card reader, now with optical Bluetooth and OSDP capability, the iRox-T with BLE expands for HID Global's Mobile Access solutions. Tourlock 180+90 Security Revolving Door: The entrance of choice for the Fortune 500, the Tourlock will feature an AMAG Symmetry card reader to demonstrate access control integration paired with the door's uniquely high, bi-directional throughput and its ability to prevent tailgating and piggybacking without manned supervision. Circlelock Mantrap Portal: Offering the highest level of security available in an entrance, the Circlelock security portal prevents intrusion into the most sensitive areas such as data centers. The portal will be configured to demonstrate two-factor authentication: an AMAG Symmetry card reader on the outside of the portal conducts the initial authorization, while facial recognition provides instant authentication inside the portal. The secure, edge-based facial recognition access control device by Alcatraz, called the Rock, can also be experienced at their booth (GSX booth #1047). BoonConnect Software: An IP-addressable, proprietary software system providing diagnostic and configuration tools for the Tourlock security revolving door and Circlelock mantrap portal. Users can remotely access door operations and events using devices such as a tablet, laptop or smartphone via a secured corporate network. Upcoming tailgating season Boon Edam is celebrating its position as the market pioneer for security entrances, according to a report by IHS Markit®, with a tailgating-themed prize giveaway. All visitors to GSX are invited to participate by visiting booth #1103 during show hours. Participants will have the opportunity to win a variety of prizes that will help them make the most of the upcoming tailgating season: the Big Green Egg® grill, a YETI® cooler and more. Winners will be selected at random after the exhibition, and an announcement will be made to all participants via email by Friday, September 27.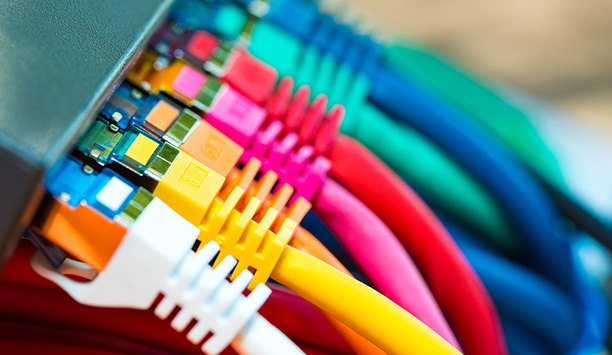 Progress Report: PSIA Is Enabling Interoperability Of Physical And Logical Access
The Physical Security Interoperability Alliance (PSIA) was founded in 2008 with a goal of creating 'plug-and-play interoperability' among physical security devices, systems and services. Since then, the organization's mission has both expanded to include logical security and focused more narrowly on identity, a critical aspect of security today. In recent years, PSIA has concentrated on its PLAI (Physical Logical Access Interoperability) specification, which provides a means to enable disparate physical access control systems (PACS) to communicate to each other and share employee identity data. This is especially important for companies who have made acquisitions and inherited different incompatible PACS systems. "PLAI can unify a security environment through one trusted source, even if there are multiple PACS systems," says David Bunzel, Executive Director of the Physical Security Interoperability Alliance (PSIA). Bridge between disparate PACS The PLAI specification provides a bridge between disparate PACS, allowing a single trusted source for identity management. Leading PACS vendors including JCI (Software House), Lenel, and Kastle Systems and biometric vendors including Eyelock, Idemia, and Princeton Identity, have each implemented PLAI adapters, supporting this specification. AMAG will have their adapter in the coming months, and Honeywell and Siemens have it on their road maps. At ISC West last April, PSIA was able to demonstrate five of these vendors sharing records and the ability to add and terminate an employee and have it updated across each PACS and biometric system. PSIA was able to demonstrate five of these vendors sharing records at ISC West last April The Physical Security Interoperability Alliance (PSIA) has evolved from supporting physical security to also integrating logical security. Access to facilities and secure areas of buildings is increasingly dependent on software and hardware systems which can validate a person's identity. "The PSIA has chosen to focus on interoperability between identity management systems and access control devices," says Bunzel. "We have successfully demonstrated the technology, and it is now being specified by consultants, integrators and enterprise customers in actual security systems. We expect to see some large companies announcing PLAI implementations in the next quarter." Open standards processes PSIA relies on an open standards process, with collaboration among leaders in the various parts of the security industry. Specifications are architected, discussed, drafted, and reviewed by members of the organization in technical committees. The process is dynamic, with periodic updates added, which will improve and enhance the specifications as appropriate. The PSIA has focused on identity management for enterprise customers, says Bunzel. "We have active members who make devices that support access hardware (for example, locks and biometric systems) who by design complement PACS vendors and HR management systems." PLAI also enables a variety of services for enterprise customers that may rely on a security credential" "We continue to add more PACS and biometrics vendors to the PLAI ecosystem, expanding the value of the specification in the market," says Bunzel. "PLAI also enables a variety of services for enterprise customers that may rely on a security credential, including printing services, parking, and facility management. In the near future, the PSIA expects to extend PLAI into elevators. There are other identity management capabilities, and the PSIA will evaluate opportunities as the market demands them," says Bunzel. In addition to PLAI, PSIA has several 'legacy' specs, but they are not actively working on further iterations. PSIA could always consider new development on legacy specs if the market demanded it. Some legacy specs address video, and security cameras often work with access control systems. However, PSIA currently is leaving video to ONVIF. The near-term direction and plan for the PSIA is to focus on PLAI and its commercialization.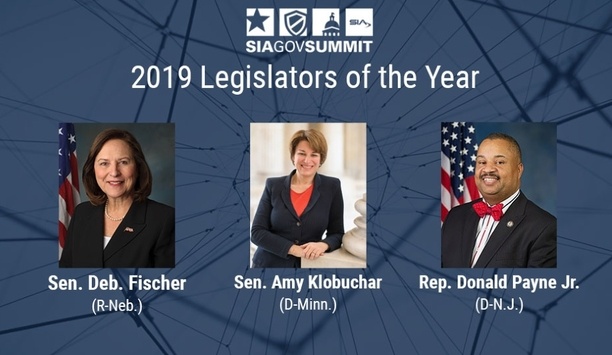 Security Industry Association Announces Winners Of The 2019 Legislator Of The Year Award
The Security Industry Association (SIA) has named Sen. Amy Klobuchar (D-Minn.), Sen. Deb Fischer (R-Neb.) and Rep. Donald Payne, Jr. (D-N.J.) as the 2019 recipients of the SIA Legislator of the Year Award. The awardees will be honored at the upcoming SIA GovSummit, taking place June 26-27 in Washington, D.C. The SIA Legislator of the Year Award is presented annually to members of Congress and other elected officials who have demonstrated extraordinary leadership in advancing legislation and policies that encourage the effective use of technology solutions to enhance public safety and security and protect critical infrastructure. Recognition for promoting workforce development Sen. Fischer recently recognized SIA, along with SIA member companies Intel and VMware, as supporters of the DIGIT ActWith this award, Sen. Klobuchar will be recognized for her leadership on workforce development and life safety issues important to the security industry and its mission. In 2019, Klobuchar authored S.379, a bill that would allow workers to use "529" education savings accounts for training and credentialing programs, and S. 481 – the Nicholas and Zachary Burt Memorial Carbon Monoxide Poisoning Prevention Act – which would provide grant assistance for the purchase and installation of carbon monoxide detectors in dwelling units of low-income families and elderly persons, child care facilities, public schools and student housing owned by public universities. Sen. Fischer authored bipartisan legislation that would convene a working group of federal entities and private-sector stakeholders tasked with providing recommendations to Congress on how to facilitate the growth of connected Internet of Things (IoT) technologies. S. 1611, also known as the Developing and Growing the Internet of Things (DIGIT) Act, calls for the United States to craft a national strategy to position the United States as the global leader in IoT technologies. Sen. Fischer recently recognized SIA, along with SIA member companies Intel and VMware, as supporters of the DIGIT Act. Installing vehicular barriers to mitigate attacks Rep. Payne, who serves as chairman of the House Homeland Security Subcommittee on Emergency Preparedness, Response and Recovery, recently introduced H.R. 2160 – the Shielding Public Spaces From Vehicular Terrorism Act – which would help communities leverage homeland security grants to install vehicular barriers and implement other protective measures and direct research and development efforts on the emerging threats from vehicular attacks. Rep. Payne recently introduced H.R. 2160 – the Shielding Public Spaces From Vehicular Terrorism Act Payne also crafted H.R. 6920, the School Security Is Homeland Security Grant Act, which clarified allowable uses, requires a percentage of homeland security grants to be used for enhanced school security measures and increases overall authorization for the grants. Enhancing perimeter and school security "SIA's policy priorities include notable measures that help increase safety and security across many sectors, including the critical areas of perimeter security and school security, while helping the industry to stay ahead of megatrends such as the proliferation of IoT and the recruitment and retention of qualified workers," said SIA CEO Don Erickson. "SIA applauds Sen. Klobuchar's work to promote the 21st-century technology workforce essential to our industry, Sen. Fischer's leadership in recognizing the security industry's role in fostering IoT growth, and Rep. Payne's contributions to mitigating the threat of vehicular attacks and protecting students, staff, faculty and visitors in our nation's schools." Session on physical access control systems SIA GovSummit – the annual government security conference hosted by SIA – brings together government security leaders and private industry technologists for top-quality information sharing and education on security topics affecting federal, state and even local agencies. Attendees will find specialized sessions on topics such as modernizing federal physical access control systems Attendees will find specialized sessions on topics such as modernizing federal physical access control systems, the U.S. Department of Defense's unified facilities criteria for security systems, facial recognition technology use for public safety and homeland security missions and helping communities protect religious institutions, crowded spaces and other soft targets. SIA GovSummit is free for all government employees, including federal, state, county and municipal-level staff (both domestic and international), plus all military, law enforcement and public safety representatives. Sponsors of the event This event is made possible thanks to the following sponsors and partners: Premier Sponsors LenelS2, HID Global, Tyco Security Products and Allegion; Event Sponsors AMAG Technology, American Fuel & Petrochemical Manufacturers, Axis Communications, B&B Roadway Security Solutions, Calpipe Security Bollards, the U.S. Department of Homeland Security Science and Technology Directorate, dormakaba, Gallagher, Genetec, Gibraltar, GSA Schedules, Inc., Hanwha Techwin America, HySecurity, IDEMIA, Identiv, ISC Security Events, Louroe Electronics, Marshalls, Milestone Systems, the National Initiative for Cybersecurity Careers and Studies, NetApp, Panasonic, the Secure Worker Access Consortium and TCP Security Solutions.
Featured white papers
The Security Behind Financial Security
Download
Nine Ways To Make Your Retail Security System Work Harder
Download
Financial Institutions Require Future-Ready Physical Security Technologies
Download