Aiphone Corp.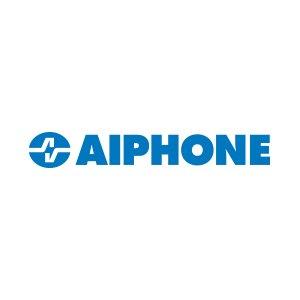 6670 185th Ave NE, Redmond, Washington, 98052, United States of America (USA)
+1 (800) 692-0200
Aiphone Corp. Overview:
In 1970, Aiphone Company Limited (Japan) opened its first manufacturing plant in North America. That's us, Aiphone Corporation. Celebrating over 50 years in business, we continue to be the most respected and reliable brand of security communication systems worldwide.
Far from a start‑up, our organization continues to impress our dealers and integrators – not only with enhanced technologies – but also with outstanding support that is unmatched by any other intercom manufacturer across the globe.
Our products are designed for your clients in a variety of industries, keeping unique challenges and needs at top of mind. We offer out-of-the-box solutions ranging from simple audio-only intercoms, sophisticated video entry systems, comprehensive IP multi-tenant video security systems with mobile apps, all the way to enterprise-level emergency communication systems. Our breadth of products offers a full spectrum of communication solutions for any customer, of any size.
About Us
We are your leading solutions provider for quality intercom systems. Known for design simplicity, technical excellence, and backed by award-winning customer support, our highly configurable intercom systems solve for a wide range of applications.
Superior Products
Aiphone's goal is to produce products that are engineered, manufactured, and tested with reliability in mind. Every Aiphone system is the result of painstaking attention to detail, offering contemporary design, and the finest quality hardware and circuitry. Technology you can trust.
Focused on Integrity
Our mission at Aiphone Corporation is to always conduct our business in a straightforward and ethical manner and to understand our obligation to be a responsible corporate citizen.
Our Team
Aiphone is made up of smart, dedicated, and hardworking individuals who consider each other to be family. We are engineers, technicians, customer support representatives, shipping professionals, operational team members, marketing specialists, and local sales experts – here to support our dealer channels and end-users.
Aiphone Corp. news
Aiphone's IX Series IP Video Intercom System Helps Roselle Catholic High School Upgrade Security
Roselle Catholic High School is a co-ed private high school founded 61 years ago in Roselle, New Jersey. Home to more than 400 students, Roselle Catholic is part of the Roman Catholic Archdiocese of Newark. In its community, Roselle Catholic is known for its core values promoting academic excellence, service, and tolerance. Like many high schools across the country, Roselle Catholic High School relied on outdated technology to communicate between the front office and classrooms. Outdated intercom system While the front office could connect with the classroom through its dated one‑way intercom system, teachers could not communicate with the front office from the classroom. In the event of a classroom emergency, such as a student suddenly falling ill or a classroom disruption, teachers had to rely on a student to run down to the front office to request assistance. "Our school is in an older building and the original communication system layout doesn't have the talkback option to the main office," said Principal Tom Berrios. "That left teachers in a bad spot if they ever had to reach an administrator for an emergency." Lack of visitor management system School administrators sought a new system that could provide communications between teachers and staff The school also lacked a visitor management system allowing the front office to visually confirm and speak with anyone before permitting them to physically enter the building. In addition, with new health and safety concerns from the COVID‑19 pandemic, the school wanted to implement new measures to help screen visitors before they enter the building. As part of its efforts to improve security facility-wide, school administrators sought a new system that could provide internal communications between teachers and staff—while sending audio alerts in the event of an emergency. They also needed a visitor management system enabling them to visually confirm and communicate with visitors before they enter the building. IP video intercom system To assist with these challenges, the school installed the IX Series Peer‑to‑Peer IP Video Intercom System from Aiphone. Installing the system was Maffey's Security Group, a systems integration company from Elizabeth, New Jersey, with close ties to the high school. "Roselle Catholic High School is my alma mater and we try to help them keep up‑to‑date with the latest technology and security," said Ed Maffey, president of Maffey's Security Group, a family-owned and operated business for 110 years. By leveraging a program through the state of New Jersey, the high school was able to apply and receive a grant designed to support security improvements at both public and private schools. The grant was used to help pay for the new Aiphone IX Series Peer‑to‑Peer IP Video Intercom System, which included two master stations, two IP video door stations, and 43 IP audio substations for classrooms. The IX Series delivers flexibility The benefit of the IP video intercom system is its ability to integrate with a recently installed thermal imaging camera The IP system is a scalable, enterprise‑level solution that uses Power over Ethernet (PoE), eliminates the need for a power source for each intercom and substation. The system can easily integrate with access control, video, and other security devices to provide a fully unified solution. One main benefit of the IP video intercom system is its ability to integrate with a recently installed thermal imaging camera system, which is being used to screen students, staff, and visitors before the entrance. A thermal imaging camera located at the front entrance will screen people for a mask and elevated temperature, and only allow access if that visitor is cleared. Video-based monitoring system With the new Aiphone IX Series system, front office staff can respond when a visitor rings a bell asking for entrance. Staff can speak to the visitor and also make visual contact before pushing the door release button to allow that person to enter. The school is equipped with two touchscreen master stations, with one located in the front office and the second located in the principal's office. The live video also helps to prevent people from following an approved guest through the doors. Trained front desk staff can monitor a visitor as they enter the building to ensure additional people aren't following behind. Added benefits with emergency notifications In addition to enabling communication directly from teachers to the front office, they also can put the entire school on a lockdown notice in the event of an emergency. The Aiphone IX Series can send a pre‑recorded notification building‑wide, alerting students or staff of a problem and providing directions about what steps to take next. With one push of a button, a message will play continuously and that message can be used for a variety of scenarios "The system makes the teachers feel more secure with what's going on in the building and they have an easier way to communicate," said Berrios. Maffey called this feature a "hot button" capability. With one push of a button, a message will play continuously and that pre‑recorded message can be used for a variety of scenarios, including fire drills, emergency evacuations, and lockdown situations. Entry door security The school is also using the Aiphone IX Series on an entry door located in the back of the building, which is frequently used by students heading outside for athletics or gym class. "After school, the intercom system has become an added security feature because we can now visually see the students who need to enter the building and the locker room," said Berrios. "Before we had to keep the door propped open or students could not gain access from the back of the building." Leveraging IP connectivity Maffey said the installation was relatively easy because he was able to leverage the school's existing IP network to run the new IP‑based video intercom system. Additional switches helped to fill in areas where network connectivity wasn't available. "When we install an Aiphone system we can walk away confident that it is going to work," said Maffey. "Aiphone has been our go‑to intercom system for over 20 years."
SIA recognizes Gabrielle Shea as the 2021 recipient of the Industry Advocate Award
The Security Industry Association (SIA) names Gabrielle Shea – Public Policy Manager, government relations and public policy at NEC Corporation of America – as the 2021 recipient of the SIA Industry Advocate Award, which recognizes leadership in public policy. Shea will be presented with the award on September 21 at Part 3 of the 2021 SIA GovSummit, SIA's annual public policy and government security technology conference. The SIA Industry Advocate Award – formerly the SIA Statesman Award – recognizes SIA member volunteers for their extraordinary contributions of professional time, leadership, and resources to position SIA and its members to address the public policy challenges impacting the security industry. Biometrics technology policy Throughout 2020 and 2021, Shea has supported SIA's government relations efforts to advocate for responsible biometrics technology policy, including assisting with legislative analysis and drafting, contributing to SIA's state government affairs initiatives, and helping to represent SIA in meetings with legislators in state capitals across the United States. In her role at NEC Corporation of America, Shea helps develop internal initiatives "I am honored to receive the Industry Advocate Award," said Shea. "Working with SIA and member companies to help develop and support policy initiatives that aim to simultaneously promote security, privacy, other civil rights, and civil liberties and racial and broader social justice has truly been and continues to be, a privilege." In her role at NEC Corporation of America, Shea helps develop internal initiatives to promote data privacy, artificial intelligence ethics, and broader digital trust and helps manage related external engagements with federal, state, and local governments. Addressing critical issues Shea holds a J.D. from the Marshall-Wythe School of Law at the College of William & Mary and a B.A. in ethics and public policy with a minor in chemistry from Wake Forest University. "SIA is proud to honor Gabrielle Shea as the 2021 SIA Industry Advocate Award winner – she has been an immense help to our government relations team in efforts to support responsible policy on biometrics technology, leveraging her legal expertise and assisting with strategy development and communications on key issues," said Jake Parker, Senior Director of government relations at SIA. "We congratulate Gabrielle on her outstanding leadership and achievements and look forward to continuing to work with her in addressing the most critical issues impacting our members and security and safety overall." Securing government facilities Additional session topics will include the latest on federal identity, credential, and access management Each year, SIA GovSummit brings together government security leaders with private industry technologists for top-quality information sharing and education on security topics affecting federal, state, and local agencies. Part 3 of the 2021 conference will be held as a full-day program on Tuesday, September 21, kicking off at 11 a.m. EDT. Attendees will enjoy a keynote presentation from Dr. David Mussington – Executive Assistant Director of the Infrastructure Security Division at the Cybersecurity and Infrastructure Security Agency (CISA) – on security challenges and how we can address them as a nation. Additional session topics will include the latest on federal identity, credential, and access management, new technologies for securing government facilities, and the role of safety and security solutions in infrastructure modernization. Biometrics technology market In addition to presenting the SIA Industry Advocate Award, SIA will also present the 2021 Women in Biometrics Awards, a globally recognized program co-founded by SIA and SecureIDNews and co-presented with sponsors IDEMIA, Biometric Update, and the SIA Women in Security Forum that recognizes innovative women creating a more secure world by guiding the biometrics technology market. On-site attendees will have the opportunity to participate in a SIAThere! networking reception Part 3 of the 2021 GovSummit will take place as a hybrid conference, with attendees having the option to join in person or participate virtually via Zoom. The in-person component of the event will be held at the SIA member company (and GovSummit sponsor) CertiPath's facility at 1900 Reston Station Boulevard in Reston, Virginia. On-site attendees will have the opportunity to participate in a SIAThere! networking reception and can even schedule tours of the GSA testing lab, in addition to attending the full schedule of seminars. Public safety personnel Health and safety precautions will be in place at the in-person event, including physical distancing, and attendees will be required to provide proof of full vaccination. Masking will be strongly encouraged indoors per recent recommendations from the Fairfax County Health Department. This event is free for all government employees, including U.S. and international federal, state, county, and municipal-level staff, plus all military, law enforcement, and public safety personnel. SIA GovSummit is considered a 'widely attended gathering' and complies with all relevant event guidelines. SIA GovSummit 2021 is sponsored by Aiphone; Allegion; Ariel Technologies; Axis Communications; CertiPath; Dell Technologies; GSA Schedules, Inc.; Hanwha Techwin America; HID Global; Identiv; ISC Security Events; Leidos; LenelS2; Louroe Electronics; Security Information Systems, Inc.; and Smarter Security.
Aiphone Provides Their IX Series Video Intercom For A Better Communication Link Between Truck Drivers At The Quarries
A Southeastern U.S. company operating rock and asphalt quarries required a reliable, simple, and cost-effective way for truck drivers and dispatchers to communicate — often while in different states. Aiphone IX Series IP video intercoms provide an instant sight-and-sound connection via the company network. After loading their trucks at one of 10 Southeastern U.S. rock and asphalt quarries, drivers are required to stop at scales, weigh their loads, and check in with quarry dispatchers. Not all quarries had onsite dispatchers, sometimes the nearest dispatcher might be more than 100 miles away. Networked communications system For years, the quarries used IP-based video cameras to allow dispatchers to record license plate and other truck information and landline telephones to talk with drivers. But some drivers new to a quarry didn't see the phone and would sit and wait as the lineup to use the scales grew longer. The almost constant line of trucks also made it difficult for a dispatcher to step away from the desk, even for a few minutes. Noise from the trucks' diesel engines made communication difficult Noise from the trucks' diesel engines and nearby quarry operations made communication difficult. And dispatchers required additional phone lines in order to talk with one another. Connect truck drivers and dispatchers with an easy-to-use, networked communications system that could stand up to an often harsh, and always noisy environment. Requirements of the Quarries were as follows. An intuitive system simple for all drivers to use, including those making their first visit to a quarry The ability to connect drivers with any currently available dispatcher on the company network A system able to operate outdoors in extreme heat and cold while delivering powerful, clear audio Several telephone lines "The same Aiphone IX Series system intercoms are used to connect the dispatchers to each other, alleviating the need for several telephone lines. Our customer hadn't even asked for that." Rex Free Owner, Amber Video & Audio Service. "From my standpoint, there is nothing more pleasing than working with a company that supports you. The fact I can pick up the phone and talk to somebody that knows what I do, is great. If it's an intercom, it's Aiphone, period." Rex Free Owner, Amber Video & Audio Services. Necessary communications link The Aiphone IX Series video intercom provided the necessary communications link The Aiphone IX Series video intercom provided the necessary communications link. Dispatchers gained additional video information, while accepting or initiating calls to walk drivers through the weigh-in process. Calls from a quarry can now be handled by any dispatcher on the network — no matter how far away. Before leaving their desks, dispatchers can set stations to transfer calls to another office to avoid delays in processing drivers. To overcome ambient noise, the quarries' systems integrator, Amber Video and Audio, added an amplifier and horn speaker to the first installed IX Series intercom. Handling intercompany communications However, the extra equipment was eliminated from future installations as the intercoms provided sufficient volume on their own. Also, the stainless steel IX Series models stood up to the rugged environment including limestone dust, extreme temperatures, and even the occasional grazing from a truck sideview mirror. As an added plus, the integrator suggested dispatchers use the IX Series intercoms to communicate with one another, resulting in the elimination of several costly telephone lines. The systems have performed so well there are plans to add more locations to handle intercompany communications.