AMAG Security Camera Brackets
(9)
Browse Security Camera Brackets
Security camera bracket products updated recently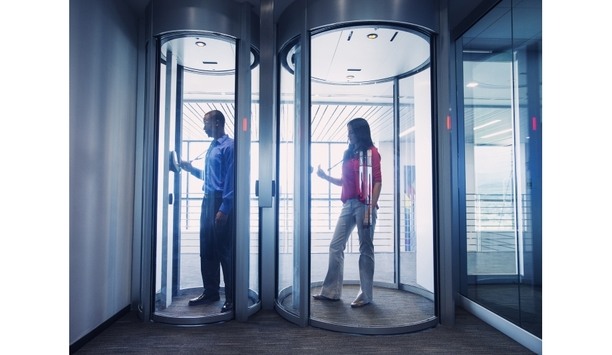 Boon Edam To Emphasize The Theme Of Tailgating Mitigation And Integration At GSX 2019
Boon Edam Inc., a pioneer in security entrances and architectural revolving doors, announces they are emphasizing the theme of tailgating mitigation and integration in booth #1103 at the GSX (formerly ASIS) exhibition in Chicago, Illinois from September 10-12. GSX is an annual event that brings together over 20,000 participants from across the security profession for a week of networking, educational opportunities and discovering the latest security solutions. Boon Edam is also the official turnstile sponsor of the show. Appropriate entrance solution Security entrances coupled with access technologies provide a complete solution Access technologies, such as card readers and biometric devices, are critical for controlling entry to secure areas within a building. However, these solutions are only effective at mitigating tailgating when coupled with the appropriate entrance solution. Swinging doors do not stop one authorized person from opening the door and then holding it open for a number of others. Security entrances coupled with access technologies provide a complete solution that ensures only one person can enter per valid authorization. The following solutions will be on display in Boon Edam's booth: Lifeline Speedlane Swing Optical Turnstile: The industry's slimmest optical turnstile will feature a custom, integrated pedestal that incorporates the MorphoWave™ touchless fingerprint technology from IDEMIA. This solution enables high throughput with the enhanced security of rapid biometric identification, all in a stylish, cohesive design. New! Lifeline Boost Access Control Pedestal: The Boost is a brand new, stylish access control pedestal designed by Boon Edam to complement the popular Lifeline optical turnstile series. The Boost will include the latest version of Essex's credential card reader, now with optical Bluetooth and OSDP capability, the iRox-T with BLE expands for HID Global's Mobile Access solutions. Tourlock 180+90 Security Revolving Door: The entrance of choice for the Fortune 500, the Tourlock will feature an AMAG Symmetry card reader to demonstrate access control integration paired with the door's uniquely high, bi-directional throughput and its ability to prevent tailgating and piggybacking without manned supervision. Circlelock Mantrap Portal: Offering the highest level of security available in an entrance, the Circlelock security portal prevents intrusion into the most sensitive areas such as data centers. The portal will be configured to demonstrate two-factor authentication: an AMAG Symmetry card reader on the outside of the portal conducts the initial authorization, while facial recognition provides instant authentication inside the portal. The secure, edge-based facial recognition access control device by Alcatraz, called the Rock, can also be experienced at their booth (GSX booth #1047). BoonConnect Software: An IP-addressable, proprietary software system providing diagnostic and configuration tools for the Tourlock security revolving door and Circlelock mantrap portal. Users can remotely access door operations and events using devices such as a tablet, laptop or smartphone via a secured corporate network. Upcoming tailgating season Boon Edam is celebrating its position as the market pioneer for security entrances, according to a report by IHS Markit®, with a tailgating-themed prize giveaway. All visitors to GSX are invited to participate by visiting booth #1103 during show hours. Participants will have the opportunity to win a variety of prizes that will help them make the most of the upcoming tailgating season: the Big Green Egg® grill, a YETI® cooler and more. Winners will be selected at random after the exhibition, and an announcement will be made to all participants via email by Friday, September 27.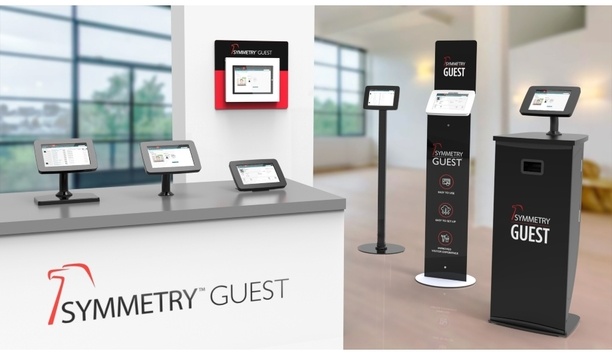 AMAG Technology Announces Expanding And Enhancing Its Visitor Management Offering With The New Symmetry GUEST Kiosks
AMAG Technology, global provider of unified solutions that help organizations mitigate risk, introduces its Symmetry GUEST visitor management family of interactive touch screen kiosks. Symmetry GUEST kiosks Symmetry GUEST improves the visitor experience by automating all processes associated with the lifecycle of a visitor, streamlining the journey through the reception area, enforcing compliance and reducing operating costs. Eliminate paper logbooks and create an audit trail to properly manage visitors. Kiosk setup is fast and easy as the software and hardware come pre-installed. "End users will find Symmetry GUEST Kiosks improve visitor traffic flow and are a sleek and innovative addition to their lobbies, improving first impressions while mitigating risk," said AMAG Technology, Sr. Product Manager, Jim Murray. Visitor management system Countertop style kiosks provide options for either unfixed or fixed mounting The Symmetry GUEST Kiosks come in three main designs (Countertop, Slim Wall Mount and Freestanding) and two colors (white or black) with custom branding options to best meet your visitor check-in requirements and lobby décor. Countertop style kiosks provide options for either unfixed (portable) or fixed (secure) mounting to a receptionist desk or check-in counter for easy access. Slim Wall Mount kiosks mount flush to the wall or glass and are perfect for small lobbies or large, such as busy areas where multiple units are needed to efficiently check-in a high volume of visitors. Freestanding kiosks come with or without cabinet and printer. Custom branding options are available for all Symmetry GUEST Kiosks enabling organizations to place their visitor check-in messaging and logo on the kiosk for increased visitor engagement. AMAG Technology's Symmetry security management solutions are deployed across a wide variety of market segments from commercial to government, education, healthcare, banking, transportation, utilities, plus many more.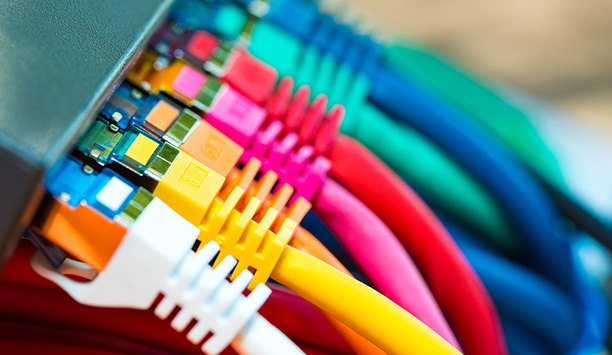 Progress Report: PSIA Is Enabling Interoperability Of Physical And Logical Access
The Physical Security Interoperability Alliance (PSIA) was founded in 2008 with a goal of creating 'plug-and-play interoperability' among physical security devices, systems and services. Since then, the organization's mission has both expanded to include logical security and focused more narrowly on identity, a critical aspect of security today. In recent years, PSIA has concentrated on its PLAI (Physical Logical Access Interoperability) specification, which provides a means to enable disparate physical access control systems (PACS) to communicate to each other and share employee identity data. This is especially important for companies who have made acquisitions and inherited different incompatible PACS systems. "PLAI can unify a security environment through one trusted source, even if there are multiple PACS systems," says David Bunzel, Executive Director of the Physical Security Interoperability Alliance (PSIA). Bridge between disparate PACS The PLAI specification provides a bridge between disparate PACS, allowing a single trusted source for identity management. Leading PACS vendors including JCI (Software House), Lenel, and Kastle Systems and biometric vendors including Eyelock, Idemia, and Princeton Identity, have each implemented PLAI adapters, supporting this specification. AMAG will have their adapter in the coming months, and Honeywell and Siemens have it on their road maps. At ISC West last April, PSIA was able to demonstrate five of these vendors sharing records and the ability to add and terminate an employee and have it updated across each PACS and biometric system. PSIA was able to demonstrate five of these vendors sharing records at ISC West last April The Physical Security Interoperability Alliance (PSIA) has evolved from supporting physical security to also integrating logical security. Access to facilities and secure areas of buildings is increasingly dependent on software and hardware systems which can validate a person's identity. "The PSIA has chosen to focus on interoperability between identity management systems and access control devices," says Bunzel. "We have successfully demonstrated the technology, and it is now being specified by consultants, integrators and enterprise customers in actual security systems. We expect to see some large companies announcing PLAI implementations in the next quarter." Open standards processes PSIA relies on an open standards process, with collaboration among leaders in the various parts of the security industry. Specifications are architected, discussed, drafted, and reviewed by members of the organization in technical committees. The process is dynamic, with periodic updates added, which will improve and enhance the specifications as appropriate. The PSIA has focused on identity management for enterprise customers, says Bunzel. "We have active members who make devices that support access hardware (for example, locks and biometric systems) who by design complement PACS vendors and HR management systems." PLAI also enables a variety of services for enterprise customers that may rely on a security credential" "We continue to add more PACS and biometrics vendors to the PLAI ecosystem, expanding the value of the specification in the market," says Bunzel. "PLAI also enables a variety of services for enterprise customers that may rely on a security credential, including printing services, parking, and facility management. In the near future, the PSIA expects to extend PLAI into elevators. There are other identity management capabilities, and the PSIA will evaluate opportunities as the market demands them," says Bunzel. In addition to PLAI, PSIA has several 'legacy' specs, but they are not actively working on further iterations. PSIA could always consider new development on legacy specs if the market demanded it. Some legacy specs address video, and security cameras often work with access control systems. However, PSIA currently is leaving video to ONVIF. The near-term direction and plan for the PSIA is to focus on PLAI and its commercialization.
Featured white papers
Combining Systems Intelligence And Human Insight For Superior Security
Download
3 Ways To Increase Workplace Safety And Resource Efficiency
Download
Mobile Access- What You Need To Know (Part 1)
Download