Parabit Intruder Alert Lighting Systems
(4)
Browse Intruder Alert Lighting Systems
Intruder alarm lighting system products updated recently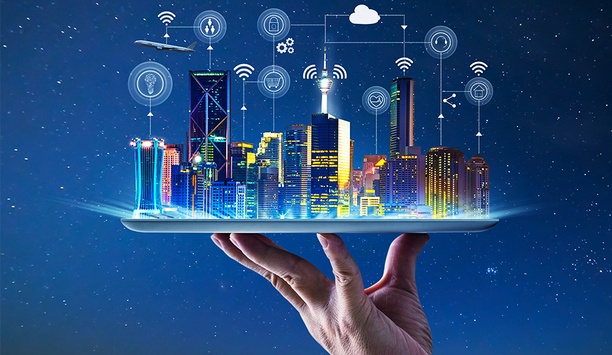 Security And Safety Drive Smart Building Strategies For The Future
Johnson Controls recently unveiled the findings of its 2018 Energy Efficiency Indicator (EEI) survey that examined the current and planned investments and key drivers to improve energy efficiency and building systems integration in facilities. Systems integration was identified as one of the top technologies expected to have the biggest impact on the implementation in smart buildings over the next five years, with respondents planning to invest in security, fire and life-safety integrations more so than any other systems integration in the next year. As advanced, connected technologies drive the evolution of smart buildings, security and safety technologies are at the center of more intelligent strategies as they attribute to overall building operations and efficiencies. SecurityInformed.com spoke with Johnson Controls, Building Solutions, North America, VP of Marketing, Hank Monaco, and Senior National Director of Municipal Infrastructure and Smart Cities, Lisa Brown, about the results of the study, smart technology investments and the benefits of a holistic building strategy that integrates security and fire and life-safety systems with core building systems. Q: What is the most striking result from the survey, and what does it mean in the context of a building's safety and security systems? The results show an increased understanding about the value of integrating safety and security systems with other building systems Hank Monaco: Investment in building system integration increased 23 percent in 2019 compared to 2018, the largest increase of any measure in the survey. When respondents were asked more specifically what systems they we planning to invest in over the next year, fire and life safety integration (61%) and security system integration (58%) were the top two priorities for organizations. The results show an increased understanding about the value of integrating safety and security systems with other building systems to improve overall operations and bolster capabilities beyond the intended function of an individual system. Q: The survey covers integration of fire, life safety and security systems as part of "smart building" systems. How do smarter buildings increase the effectiveness of security and life safety systems? Hank Monaco: A true "smart building" integrates all building systems – security, fire and life-safety, HVAC, lighting etc. – to create a connected, digital infrastructure that enables individual technologies to be more intelligent and perform more advanced functions beyond what they can do on their own. For example, when sensors and video surveillance are integrated with lighting systems, if abnormal activity is detected on the building premise, key stakeholders can be automatically alerted to increase emergency response time. With integrated video surveillance, they also gain the ability to access surveillance footage remotely to assess the situation. When sensors and video surveillance are integrated with lighting systems abnormal activity on the premise can automatically be detected Q: How can integrated security and life safety systems contribute to greater energy efficiency in a smart building environment? Hank Monaco: Security, fire and life-safety systems can help to inform other building systems about how a facility is used, high-trafficked areas and the flow of occupants within a building. Integrated building solutions produce a myriad of data that can be leveraged to increase operational efficiencies. From an energy efficiency standpoint, actionable insights are particularly useful for areas that are not frequently occupied or off-peak hours as you wouldn't want to heat or cool an entire building for just one person coming in on the weekend. When video surveillance is integrated with HVAC and lighting systems, it can monitor occupancy in a room or hallway. The video analytics can then control the dimming of lights and the temperature depending on occupant levels in a specific vicinity. Similarly, when access control systems are integrated with these same systems, once a card is presented to the reader, it can signal the lights or HVAC system to turn on. In this example, systems integration can ultimately help enable energy savings in the long run. Security and life safety systems contribute to help enable greater energy efficiency and energy savings in the long run Q: What other benefits of integration are there (beyond the core security and life safety functions)? Hank Monaco: Beyond increased security, fire and life-safety functions, the benefits of systems integration include: Increased data and analytics to garner a holistic, streamlined understanding of how systems function and how to improve productivity Ability to track usage to increase efficiency and reduce operational costs Enhanced occupant experience and comfort Increased productivity and workflow to support business objectives Smart-ready, connected environment that can support future technology advancements Q: What lesson or action point should a building owner/operator take from the survey? How can the owner of an existing building leverage the benefits of the smart building environment incrementally and absent a complete overhaul? Lisa Brown: Johnson Controls Energy Efficiency Indicator found that 77% of organizations plan to make investments in energy efficiency and smarter building technology this year. This percentage demonstrates an increased understanding of the benefits of smart buildings and highlights the proactive efforts building owners are taking to adopt advanced technologies. There is an increased understanding that buildings operate more effectively when different building systems are connected As smart buildings continue to evolve, more facilities are beginning to explore opportunities to advance their own spaces. A complete overhaul of legacy systems is not necessary as small investments today can help position a facility to more easily adopt technologies at scale in the future. As a first step, it's important for building owners to conduct an assessment and establish a strategy that defines a comprehensive set of requirements and prioritizes use-cases and implementations. From there, incremental investments and updates can be made over a realistic timeline. Q: What is the ROI of smart buildings? Lisa Brown: As demonstrated by our survey, there is an increased understanding that buildings operate more effectively when different building systems are connected. The advanced analytics and more streamlined data that is gathered through systems integration can provide the building-performance metrics to help better understand the return on investment (ROI) of the building systems. This data is used to better understand the environment and make assessments and improvements overtime to increase efficiencies. Moreover, analytics and data provide valuable insights into where action is needed and what type of return can be expected from key investments.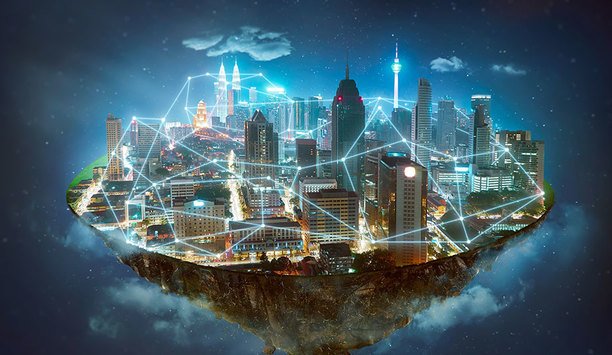 Video Surveillance Technologies Evolve To Meet Data And Cybersecurity Challenges
The Internet of Things (IoT) is having a significant and ever-changing impact on the way we view video security. Today, cameras are expected to be so much more than devices with which to simply capture images; they need to be far smarter than that. These future-facing cameras are becoming an integral part of the vast digital connectivity infrastructure, delivering a parallel performance as intelligent sensors with the ability to extract the kind of invaluable data that helps businesses make improvements in the area of video security, and beyond. However, as the list of possibilities grows, so too does the risk of unauthorized access by cybercriminals. We should all be aware that a single weak link in a communications infrastructure can give hackers access to sensitive data. That's the bad news. Safeguarding Data And Utilizing Deep Learning The good news is cybercrime can be avoided by employing a data security system that's completely effective from end-to-end. One technological advancement that the trend-spotters are predicting will become part of the video security vocabulary is 'deep learning' Once this level of safeguarding is in place you can begin to confidently explore the technologies and trends happening now, and those on the horizon. So, what will be having an influence on surveillance in 2018? Well, according to IHS Markit, one technological advancement that the trend-spotters are predicting will become part of the video security vocabulary is 'deep learning', which uses algorithms to produce multiple layers of information from the same piece of data, therefore emulating the way the human brain absorbs innumerable details every second. In Europe, GDPR compliance will also be a big talking point as new principles for video surveillance data collection, use limitation, security safeguards, individual participation and accountability are introduced. And, as the popularity – and misuse – of drones continues to rise, the recent developments in drone detection technology will be particularly welcomed by those whose primary concern relates to large areas, such as airport perimeter security. The Future Of 'Smart' Video Analytics An important feature of today's intelligent cameras is the ability to provide smart video analytics. The Bosch 'i' series, for example, offers a choice of formats – Essential Video Analytics and Intelligent Video Analytics. Essential Video Analytics is geared toward regular applications such as small and medium businesses looking to support business intelligence (e.g. inter-network data transfer), large retail stores and commercial buildings for advanced intrusion detection, enforcing health and safety regulations (no-parking zones or detecting blocked emergency exits) and analyzing consumer behavior. The camera-based, real-time processing can also be used to detect discarded objects, issue loitering alarms and detect people or objects entering a pre-defined field. Intelligent Video Analytics provides additional capabilities. It is designed for demanding environments and mission-critical applications, such as the perimeter protection of airports, critical infrastructures and government buildings, border patrol, ship-tracking and traffic-monitoring (e.g. wrong-way detection, traffic-counts and monitoring roadsides for parked cars: all vital video security solutions). An important feature of today's intelligent cameras is the ability to provide smart video analytics Intelligent Video Analytics can also differentiate between genuine security events and known false triggers, such as challenging environments created by snow, wind (moving trees), rain, hail, and water reflections. For more expansive areas, like an airport perimeter fence, the system has the range and capability to provide analysis over large distances. And, if a moving camera is employed, it is also possible to capture data on objects in transit when used in conjunction with the Intelligent Tracking feature. For roadside use, Intelligent Video Analytics systems, such as the Bosch MIC IP range, are resistant to vibrations and can still operate in extreme weather conditions, continuing to detect objects in heavy rain or snow. Evolving Cameras Past Surveillance It's becoming ever clearer that the IoT is transforming the security camera from a device that simply captures images, into an intelligent sensor that plays an integral role in gathering the kind of vital business data that can be used to improve commercial operations in areas beyond security. For example, cities are transitioning into smart cities. The capabilities of an intelligent camera extend to the interaction and sharing of information with other devices (only those you have appointed) With intelligent video security cameras at the core of an urban infrastructure smart data can be collected to optimize energy consumption via smart city lighting that responds to crowd detection and movement. Cameras can also be used to improve public transport by monitoring punctuality and traffic flow based on queue lengths, with the ability to control traffic lights an option should a situation require it. As the urban sprawl continues and this infrastructure grows, the need for more knowledge of its use becomes more essential, necessitating the monitoring technology developed for use by human operators to evolve into smart sensing technology, that no longer just provides video feeds, but also uses intelligent analytics and sophisticated support systems. These systems filter out irrelevant sensor data and present only meaningful events, complete with all relevant contextual data to operators to aid their decision-making. Expanding The Video Security Camera Network Today, video analytics technology has tangible benefits for human operator surveillance, and delivers KPIs that are highly relevant to transport operators, planners and city authorities. As an existing infrastructure, a video security camera network can be improved and expanded by installing additional applications rather than replaced. From a business perspective, that means greater value from a limited investment. Thereafter, the capabilities of an intelligent camera extend to the interaction and sharing of information with other devices (only those you have appointed), image and data interpretation, and the ability to perform a variety of tasks independently to optimize both your safety and business requirements. The fact is, cameras see more than sensors. Sounds obvious, but a conventional sensor will only trigger an alarm when movement is detected, whereas a camera can also provide the associated image and information like object direction, size, color, speed or type, and use time stamps to provide historical information regarding a specific location or event. Based on this evidence, the video security camera of today is more than ready for the challenges of tomorrow.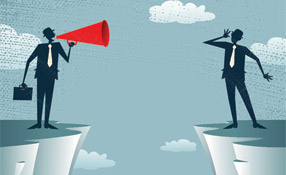 Despite Benefit Of More Efficient 911 Responses, ASAP-to-PSAP Implementation Lags
ASAP-to-PSAP technology automates communications between alarm monitoring companies & PSAPs and dispatches emergency service In April 2015, Cary, N.C., adopted a technology called Automated Secure Alarm Protocol to Public Safety Answering Point (ASAP-to-PSAP), but currently they are among only a handful of emergency 911 call response locales that use ASAP-to-PSAP technology in the United States. Commander Scott Edson of the Los Angeles County Sheriff's Department, speaking to a seminar gathering at ISC West, emphasized the importance of rolling out more implementations of ASAP-to-PSAP. The technology benefits residential and commercial alarm monitoring companies and their customers by eliminating dispatching errors and speeding dispatching times. There are 6,500 PSAPs that respond to emergency 911 calls in the United States. They take more than 250 million 911 phone calls per year from the public and from central station alarm monitoring companies. PSAPs then route the information from 911 calls to the right emergency service and then dispatch police or fire services. ASAP-to-PSAP technology automates the communications between alarm monitoring companies and PSAPs and dispatches the emergency service. The Central Station Alarm Association, the Association of Public Safety Communications Officials and Vector Security developed the software technology back in 2009. So what's the implementation hold-up? "As always, funding is the issue," says Ron Lander, CPP, principal with Ultrasafe Security Specialists in Norco, Calif. "The cities don't want to spend the money. The central stations want to implement it. They say it will reduce personnel needs." Replacing central station phone calls with data entered by a central station operator offers three major benefits, according to a PowerPoint presentation developed by Bill Hobgood, project manager with the Richmond, Va., Public Safety Team. First, it eliminates telephone calls between alarm monitoring companies and PSAPs, which take up time that could be spent with individual 911 callers, who might be in immediate physical danger. It eliminates the inevitable miscommunications between two human beings talking on the telephone – "Speak up, I can't hear you." "Was that Fourth Street or Fifth Street?" "Oh, Fifth Avenue, sorry." Then there are also communications problems related to language in our increasingly multi-cultural society. Finally, and perhaps most important, it speeds the processing and response times by crucial minutes. Research shows that an ASAP communication takes 15 seconds or less to dispatch police or fire units. By comparison, a telephone communication takes 1.5 to 3 minutes or more to dispatch units. Upon implementing ASAP-to-PSAP, there was a 13 percent drop in the number of police alarms handled by telephone An ASAP application carries out three tasks. It translates data from the alarm monitoring company into a format that the PSAP technology can read and process. Second, it updates the alarm monitoring company on the status of the alarm— message accepted and referred to the right emergency service or rejected for one reason or another. Finally, an ASAP application provides continuing updates including cancellation notices from the alarm monitoring company, notices that emergency service has been dispatched, notices that emergency responders have arrived at the scene and notices that events have been closed out. Houston implemented the technology in 2011 and has reaped enormous benefits. According to Bill Hobgood, Houston encompasses 634 square miles, has a population of 2.3 million people and runs the nation's fourth largest PSAP. The city receives more than 2,600 police alarms weekly from 43,000 alarm systems monitored by three alarm companies. Upon implementing ASAP-to-PSAP, there was a 13 percent drop in the number of police alarms handled by telephone. Non-emergency telephone calls declined by 15 percent. The PSAP estimates that it is saving $1 - $2 million annually. What about accuracy and response times? Hobgood studied results in his own city of Richmond as well as York County, Va., in the Tidewater region, both of which implemented ASAP-to-PSAP in 2011. Hobgood's study found that when the system eliminated call-taker involvement, it eliminated spelling mistakes and accidental transposition of street address numbers. It also eliminated problems related to low-volume headsets and accents. Those are impressive business and performance improvements, which is driving Commander Edson's interest in rolling out more implementations.
Featured white papers
6 Questions To Ask When Choosing A Security System
Download
'Boosting On-Site Safety And Security
Download
Optimize Your Business with Analytics and AI
Download