Guardall Intruder Alert Lighting Systems
(4)
Browse Intruder Alert Lighting Systems
Intruder alarm lighting system products updated recently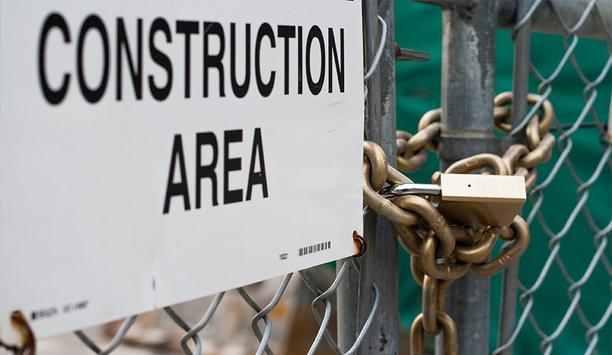 How To Deter Thieves on Construction Sites
Construction site theft can cause project delays, property damage and loss of profit for companies in the construction sector. It is imperative to deter thieves from targeting construction sites with the help of construction site security. Here, we look into the various security options and how they can help protect your firm from the threat of a break-in. Construction theft has soared during the COVID-19 Pandemic Construction site theft is an ever-increasing problem in the UK, costing the industry an estimated £800 million ($1,040 million) per year. Unfortunately, this type of crime has accelerated further throughout lockdown by an estimated 50% due to the abandonment of construction sites across the UK. With many uncertainties around a potential second wave in the UK, it is time for construction firms to enhance their security strategies to help prevent thieves from becoming opportunists on construction sites. Why are construction sites 'easy' targets? Construction sites can easily be targeted, as they typically lack adequate security loss prevention practices. The most popular security-related issues that are leading causes of construction site theft are: Poor overall site security Multiple pieces of equipment sharing the same keys Easy access to open cabs Unsecured sites, particularly at night and over weekends Lack of product identification systems If you do not want your site becoming a costly statistic, you might want to try implementing some or all of these preventive measures. Strengthen your perimeter Putting a clear boundary around a construction site will help to prevent youths and members of the public from inadvertently wandering onto the site. To stop opportunist thieves in their tracks, you will need to go one step further by erecting robust fencing and concrete blocks along with signage warning intruders about the consequences of trespassing. Putting a clear boundary around a construction site will help to prevent youths and members of the public from inadvertently wandering onto the siteIf potential trespassers can see that it would be too challenging to attempt a break-in, then they will look elsewhere to find another construction site which is not as well secured. Lock away valuable tools When considering the vulnerabilities in your construction site, it pays to think about this from the perspective of a criminal. What is it exactly that they are looking for? What can a thief steal easily to make money if they were to remove something from your site? Unfortunately, many construction firms do not lock away their tools, materials or vehicles properly, which makes them an easy target. Ensure valuable tools and materials are locked away and are not left unsecured or lying around. Criminals are mostly interested in scaffolding, bowsers and other valuables that are quick to sell on, so it is important to have a strategy in place to keep these locked away, safe and securely. Put tracking devices in your equipment If you are unable to securely lock away valuable tools, then modern technology makes securing equipment easier than ever before. Tracking devices can be installed onto vehicles and equipment; if any thief is unwise enough to steal from the site, site owners will be able to provide the location to the police who will be able to follow this up. Site owners should also engrave company identification numbers on valuable tools, equipment and vehicles so that it can easily be identified and will serve as proof who it rightly belongs to. Invest in CCTV Closed Circuit Television, otherwise known as CCTV, is renowned for being one of the most effective deterrents for thieves, especially when it comes to construction and building sites.The items that criminals steal from sites are notoriously hard to trace The items that criminals steal from sites are notoriously hard to trace, but if you have CCTV, there is a chance that you can capture clear footage to help bring criminals to justice, such as footage of the vehicle used and the car licence plate. CCTV cameras can help to oversee every inch of a construction site, and can even be hidden out of sight where required. Step up with regular site patrols With a wide range of security monitoring methods available, stepping up on regular site patrols can help to keep track and respond to any criminal activity taking place on your site. Traditional site patrols can be carried out on a schedule by professional SIA-approved security agents. With the presence of guards patrolling a construction site, any criminals in the area will be deterred to force entry onto the site. Schedule supply deliveries on an as-needed basis To prevent an excess of supplies 'sitting around' on the site, construction site managers should instead order what is needed at the time, so that valuable materials are not left around waiting to be stolen for weeks at a time. Good planning and excellent communication between the team will be required so that projects are not delayed, but planning accordingly will help to reduce the chances of theft on a construction site. Drone surveillance As technology becomes more and more advance, drone surveillance may soon be a security option that many construction sites could benefit from.Many construction firms in the UK are using drone services to provide aerial images, and are seeing huge cost savings by either purchasing and operating their own drones or by hiring out the work to a company equipped to provide imaging.As technology becomes more and more advanced, drone surveillance may soon be a security option With surveillance drones already handling tasks like mapping and surveying of construction sites, one day they may be able to patrol construction sites at night, equipped with motion sensors and infrared or night vision cameras; They could be automatically deployed from a charging station and fly along a pre-programmed route at regular intervals. One to keep an eye on for the near future! Construction site security to help protect your site If you are ready to tighten security on your own construction site, then your starting point will be to identify your main vulnerabilities and get in touch with a reputable security specialist.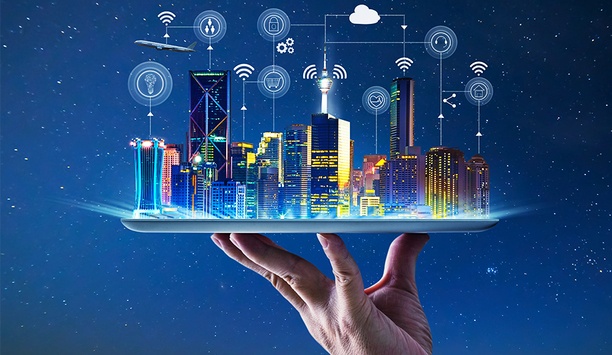 Security And Safety Drive Smart Building Strategies For The Future
Johnson Controls recently unveiled the findings of its 2018 Energy Efficiency Indicator (EEI) survey that examined the current and planned investments and key drivers to improve energy efficiency and building systems integration in facilities. Systems integration was identified as one of the top technologies expected to have the biggest impact on the implementation in smart buildings over the next five years, with respondents planning to invest in security, fire and life-safety integrations more so than any other systems integration in the next year. As advanced, connected technologies drive the evolution of smart buildings, security and safety technologies are at the center of more intelligent strategies as they attribute to overall building operations and efficiencies. SecurityInformed.com spoke with Johnson Controls, Building Solutions, North America, VP of Marketing, Hank Monaco, and Senior National Director of Municipal Infrastructure and Smart Cities, Lisa Brown, about the results of the study, smart technology investments and the benefits of a holistic building strategy that integrates security and fire and life-safety systems with core building systems. Q: What is the most striking result from the survey, and what does it mean in the context of a building's safety and security systems? The results show an increased understanding about the value of integrating safety and security systems with other building systems Hank Monaco: Investment in building system integration increased 23 percent in 2019 compared to 2018, the largest increase of any measure in the survey. When respondents were asked more specifically what systems they we planning to invest in over the next year, fire and life safety integration (61%) and security system integration (58%) were the top two priorities for organizations. The results show an increased understanding about the value of integrating safety and security systems with other building systems to improve overall operations and bolster capabilities beyond the intended function of an individual system. Q: The survey covers integration of fire, life safety and security systems as part of "smart building" systems. How do smarter buildings increase the effectiveness of security and life safety systems? Hank Monaco: A true "smart building" integrates all building systems – security, fire and life-safety, HVAC, lighting etc. – to create a connected, digital infrastructure that enables individual technologies to be more intelligent and perform more advanced functions beyond what they can do on their own. For example, when sensors and video surveillance are integrated with lighting systems, if abnormal activity is detected on the building premise, key stakeholders can be automatically alerted to increase emergency response time. With integrated video surveillance, they also gain the ability to access surveillance footage remotely to assess the situation. When sensors and video surveillance are integrated with lighting systems abnormal activity on the premise can automatically be detected Q: How can integrated security and life safety systems contribute to greater energy efficiency in a smart building environment? Hank Monaco: Security, fire and life-safety systems can help to inform other building systems about how a facility is used, high-trafficked areas and the flow of occupants within a building. Integrated building solutions produce a myriad of data that can be leveraged to increase operational efficiencies. From an energy efficiency standpoint, actionable insights are particularly useful for areas that are not frequently occupied or off-peak hours as you wouldn't want to heat or cool an entire building for just one person coming in on the weekend. When video surveillance is integrated with HVAC and lighting systems, it can monitor occupancy in a room or hallway. The video analytics can then control the dimming of lights and the temperature depending on occupant levels in a specific vicinity. Similarly, when access control systems are integrated with these same systems, once a card is presented to the reader, it can signal the lights or HVAC system to turn on. In this example, systems integration can ultimately help enable energy savings in the long run. Security and life safety systems contribute to help enable greater energy efficiency and energy savings in the long run Q: What other benefits of integration are there (beyond the core security and life safety functions)? Hank Monaco: Beyond increased security, fire and life-safety functions, the benefits of systems integration include: Increased data and analytics to garner a holistic, streamlined understanding of how systems function and how to improve productivity Ability to track usage to increase efficiency and reduce operational costs Enhanced occupant experience and comfort Increased productivity and workflow to support business objectives Smart-ready, connected environment that can support future technology advancements Q: What lesson or action point should a building owner/operator take from the survey? How can the owner of an existing building leverage the benefits of the smart building environment incrementally and absent a complete overhaul? Lisa Brown: Johnson Controls Energy Efficiency Indicator found that 77% of organizations plan to make investments in energy efficiency and smarter building technology this year. This percentage demonstrates an increased understanding of the benefits of smart buildings and highlights the proactive efforts building owners are taking to adopt advanced technologies. There is an increased understanding that buildings operate more effectively when different building systems are connected As smart buildings continue to evolve, more facilities are beginning to explore opportunities to advance their own spaces. A complete overhaul of legacy systems is not necessary as small investments today can help position a facility to more easily adopt technologies at scale in the future. As a first step, it's important for building owners to conduct an assessment and establish a strategy that defines a comprehensive set of requirements and prioritizes use-cases and implementations. From there, incremental investments and updates can be made over a realistic timeline. Q: What is the ROI of smart buildings? Lisa Brown: As demonstrated by our survey, there is an increased understanding that buildings operate more effectively when different building systems are connected. The advanced analytics and more streamlined data that is gathered through systems integration can provide the building-performance metrics to help better understand the return on investment (ROI) of the building systems. This data is used to better understand the environment and make assessments and improvements overtime to increase efficiencies. Moreover, analytics and data provide valuable insights into where action is needed and what type of return can be expected from key investments.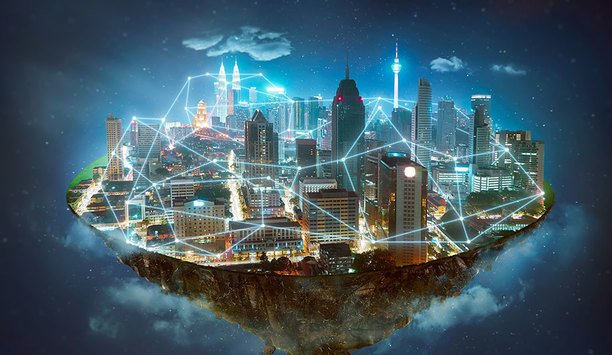 Video Surveillance Technologies Evolve To Meet Data And Cybersecurity Challenges
The Internet of Things (IoT) is having a significant and ever-changing impact on the way we view video security. Today, cameras are expected to be so much more than devices with which to simply capture images; they need to be far smarter than that. These future-facing cameras are becoming an integral part of the vast digital connectivity infrastructure, delivering a parallel performance as intelligent sensors with the ability to extract the kind of invaluable data that helps businesses make improvements in the area of video security, and beyond. However, as the list of possibilities grows, so too does the risk of unauthorized access by cybercriminals. We should all be aware that a single weak link in a communications infrastructure can give hackers access to sensitive data. That's the bad news. Safeguarding Data And Utilizing Deep Learning The good news is cybercrime can be avoided by employing a data security system that's completely effective from end-to-end. One technological advancement that the trend-spotters are predicting will become part of the video security vocabulary is 'deep learning' Once this level of safeguarding is in place you can begin to confidently explore the technologies and trends happening now, and those on the horizon. So, what will be having an influence on surveillance in 2018? Well, according to IHS Markit, one technological advancement that the trend-spotters are predicting will become part of the video security vocabulary is 'deep learning', which uses algorithms to produce multiple layers of information from the same piece of data, therefore emulating the way the human brain absorbs innumerable details every second. In Europe, GDPR compliance will also be a big talking point as new principles for video surveillance data collection, use limitation, security safeguards, individual participation and accountability are introduced. And, as the popularity – and misuse – of drones continues to rise, the recent developments in drone detection technology will be particularly welcomed by those whose primary concern relates to large areas, such as airport perimeter security. The Future Of 'Smart' Video Analytics An important feature of today's intelligent cameras is the ability to provide smart video analytics. The Bosch 'i' series, for example, offers a choice of formats – Essential Video Analytics and Intelligent Video Analytics. Essential Video Analytics is geared toward regular applications such as small and medium businesses looking to support business intelligence (e.g. inter-network data transfer), large retail stores and commercial buildings for advanced intrusion detection, enforcing health and safety regulations (no-parking zones or detecting blocked emergency exits) and analyzing consumer behavior. The camera-based, real-time processing can also be used to detect discarded objects, issue loitering alarms and detect people or objects entering a pre-defined field. Intelligent Video Analytics provides additional capabilities. It is designed for demanding environments and mission-critical applications, such as the perimeter protection of airports, critical infrastructures and government buildings, border patrol, ship-tracking and traffic-monitoring (e.g. wrong-way detection, traffic-counts and monitoring roadsides for parked cars: all vital video security solutions). An important feature of today's intelligent cameras is the ability to provide smart video analytics Intelligent Video Analytics can also differentiate between genuine security events and known false triggers, such as challenging environments created by snow, wind (moving trees), rain, hail, and water reflections. For more expansive areas, like an airport perimeter fence, the system has the range and capability to provide analysis over large distances. And, if a moving camera is employed, it is also possible to capture data on objects in transit when used in conjunction with the Intelligent Tracking feature. For roadside use, Intelligent Video Analytics systems, such as the Bosch MIC IP range, are resistant to vibrations and can still operate in extreme weather conditions, continuing to detect objects in heavy rain or snow. Evolving Cameras Past Surveillance It's becoming ever clearer that the IoT is transforming the security camera from a device that simply captures images, into an intelligent sensor that plays an integral role in gathering the kind of vital business data that can be used to improve commercial operations in areas beyond security. For example, cities are transitioning into smart cities. The capabilities of an intelligent camera extend to the interaction and sharing of information with other devices (only those you have appointed) With intelligent video security cameras at the core of an urban infrastructure smart data can be collected to optimize energy consumption via smart city lighting that responds to crowd detection and movement. Cameras can also be used to improve public transport by monitoring punctuality and traffic flow based on queue lengths, with the ability to control traffic lights an option should a situation require it. As the urban sprawl continues and this infrastructure grows, the need for more knowledge of its use becomes more essential, necessitating the monitoring technology developed for use by human operators to evolve into smart sensing technology, that no longer just provides video feeds, but also uses intelligent analytics and sophisticated support systems. These systems filter out irrelevant sensor data and present only meaningful events, complete with all relevant contextual data to operators to aid their decision-making. Expanding The Video Security Camera Network Today, video analytics technology has tangible benefits for human operator surveillance, and delivers KPIs that are highly relevant to transport operators, planners and city authorities. As an existing infrastructure, a video security camera network can be improved and expanded by installing additional applications rather than replaced. From a business perspective, that means greater value from a limited investment. Thereafter, the capabilities of an intelligent camera extend to the interaction and sharing of information with other devices (only those you have appointed), image and data interpretation, and the ability to perform a variety of tasks independently to optimize both your safety and business requirements. The fact is, cameras see more than sensors. Sounds obvious, but a conventional sensor will only trigger an alarm when movement is detected, whereas a camera can also provide the associated image and information like object direction, size, color, speed or type, and use time stamps to provide historical information regarding a specific location or event. Based on this evidence, the video security camera of today is more than ready for the challenges of tomorrow.
ASIS 2009: Lenel Announces GuardallVision Standalone Digital Video Recorder
Lenel Systems International has announced the launch of GuardallVision at ASIS 2009Lenel Systems International has announced the launch of GuardallVision, a price competitive, line of stand- alone digital video recorders (DVR) at ASIS 2009 that delivers advanced video functionality in a fully customizable, simple-to-use and scalable package. Developed for security installations of any size, GuardallVision combines the benefits of high-quality video with the power and convenience of embedded real time analytics. Analytics include object detection, loitering, object left behind, object crosses a region, smart motion detection and invalid camera. Lenel is part of UTC Fire & Security, a unit of United Technologies Corp. "We're very excited to announce the availability of the GuardallVision DVR," said Luis Orbegoso, Lenel's President. "For years Guardall has served the needs of small to medium businesses in the access, intrusion and video markets - and with the addition of GuardallVision, that customer base can now enjoy the power of real time analytics at a very cost competitive price point. The introduction of GuardallVision, is a direct response to our customers' feedback for a high-quality product that addresses the SME segmentl," said Orbegoso. GuardallVision combines the benefits of high-quality video with the power and convenience of embedded real time analyticsAn optional ATM interface further expands the system's flexibility for use in a wide variety of applications and environments. GuardallVision is available today through traditional Guardall resellers. Lenel Announces New Vice President For Guardall Sales
Lenel Systems International appoints Bill Lozon as new Vice President, Global Guardall SalesLenel Systems International announced recently that Bill Lozon had been named Vice President, Global Guardall Sales. Lozon will be responsible for developing and driving sales globally for the Guardall portion of the business. Lenel is part of UTC Fire & Security Companies, a unit of United Technologies Corp. (NYSE:UTX).Lozon has more than 25 years of security industry experience, including leadership positions at Bosch Security Systems and Honeywell International (Pittway) in global market strategy development, partnership management and consultative sales. Most recently he served as vice president of sales and marketing for UltraVision.Lozon earned a Bachelor of Science degree from Eastern Michigan University, and a Master of Business Administration in Marketing from City University. Lenel And Guardall Fuse Business Operations
Lenel Systems International and Guardall Ltd. consolidate into Lenel Systems International, Inc.Lenel Systems International based in Rochester, New York, and Guardall Ltd. based in Edinburgh, Scotland, both UTC Fire & Security Companies, have announced their consolidation into Lenel Systems International, Inc. The two businesses will maintain their current operational locations in the U.S, Canada, Scotland, France and Italy. UTC Fire & Security is a unit of United Technologies Corp. (NYSE: UTX).Luis Orbegoso, president of Lenel will lead the consolidated business during the transition and will be based in Rochester. "By combining marketing, supply chain, accounting and customer service functions, the new business will be better aligned and organized to support the combined global customer base, provide faster response and better products," said Orbegoso.The consolidation will have no effect on the go-to-market strategy for Lenel and Guardall products. Lenel products will continue to be marketed through Lenel-certified VARs. Guardall products will continue to be marketed through Guardall-certified dealers. Both Lenel and Guardall will continue to maintain distinct product portfolios and separate sales and distribution channels.Bill Lozon has been named to vice president - global Guardall sales. Lozon is joining the organization having previously worked for UltraVision, Bosch Security Systems and Honeywell International (Pittway). Tore Braenna and Abdo Melki will continue to lead Lenel sales in Europe and the Middle East, respectively in their roles as regional vice presidents of sales. Phil Eldridge will assume the position of general manager - Lenel Europe and Middle East overseeing day-to-day management of the business infrastructure in those regions. All will report directly to Orbegoso.Lenel, founded in 1991, has been a global leader in the development and delivery of scalable, integrated systems for the commercial security market, with more than 17,000 system installations in 93 countries. Guardall, in operation since 1981, designs, produces and markets integrated security systems for small and medium enterprises around the world.