Compare SAMK with WMK
(2)
| | | |
| --- | --- | --- |
| | ASSA ABLOY SAMK | ASSA ABLOY WMK |
| Kits | ✔ | ✔ |
| Standalone/ Networked/ PC | Standalone | -- |
| Reader Type | Card Swipe | Card Swipe |
| Max Doors per System | 10 | 10 |
| c/w Cards, Tags or Fobs | Cards | Cards |
| No of Cardholders | 25 | -- |
People also viewed these products
Featured security companies
Related Videos
Honeywell E-Mon Class 6000 Energy Meter
Axis Communications Q1615/-LE Mk III Network Cameras
Avolon Selects HID Cellphone Access To Optimize Security At Global Headquarters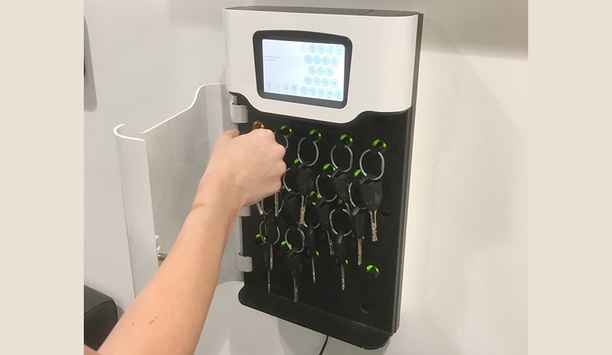 ABLOY UK Enhances Key Management Systems At Spire Manchester Hospital With PROTEC2 CLIQ And Traka21
The system allows for remote key management. substantially increasing nursing efficiency and security of controlled drugs Security expert Abloy UK has supplied Spire Manchester Hospital with PROTEC2 CLIQ and Traka 21 advanced key management systems to improve the security of medicines and increase nursing efficiency. Spire Manchester Hospital is part of Spire Healthcare, a leading independent hospital group, offering in-patient and out-patient procedures in a wide range of areas. The company recently invested £70m to build this brand-new flagship hospital in Didsbury, Manchester. Nursing Efficiency And Medicine Management For many healthcare institutions, nursing efficiency and medicine management can be a major cause of concern, with drugs needing to be secured effectively whilst giving nurses quick and convenient access. Nursing efficiency is detrimentally affected by poor management of keys, and teams using older mechanical systems frequently have problems locating keys to gain access to controlled drugs – wasting nursing time and affecting patient care. PROTEC2 CLIQ Keys And Cylinders Taking a progressive approach to this process, Spire Manchester Hospital specified a combination of PROTEC2 CLIQ keys and cylinders which were easily retrofitted to a range of Bristol Maid drug cabinets throughout the hospital, including theatres, out-patients and several wards. Staff CLIQ keys were housed in Traka 21 key cabinets fitted across the wards. PROTEC2 CLIQ is an easy-to-use access control system based on mechanical high security disc cylinders combined with highly encrypted electronic locking and identification. Power to the lock is provided by the CLIQ key, therefore no batteries or wires are required to either the lock or drug cabinet, making it an ideal retrofit solution - even for applications such as mobile drug trolleys. Remote Key Management The system allows for remote key management, providing comprehensive audit trails on locks and padlocks, and the ability to remove lost or stolen keys from the system, substantially increasing the security of controlled drugs. PROTEC2 CLIQ was combined with the Traka21 key management system, which provides nurses' access to a single key for the duration of their shift. By simply entering a PIN code to access a specific key which they validate using the wall programming unit, they can access every cabinet they're authorized to open. Enhanced Security Measures Dawn Davies, Matron and Head of Clinical Services at Spire Manchester Hospital, said: "When designing and commissioning a brand new private hospital, we wanted to ensure we had equipment at the forefront of medical technology. The systems from Abloy give us enhanced security measures and management of controlled drug storage and access. We've recommended the CLIQ system to other Spire Hospitals, and recently invited Abloy to our Regional Pharmacy Managers meeting to present the system as an example of best practice." Aaron Ballard-Ridley, Healthcare Sales Specialist at Abloy UK, added: "We've had a great response from nurses to the CLIQ system. They really like having their own designated key as it means they're not wasting time looking for keys around the ward. We provided training sessions for the nurses as an introduction to the system, and they've been very enthusiastic about this new innovative process for security and the convenience and time saved by having their own keys."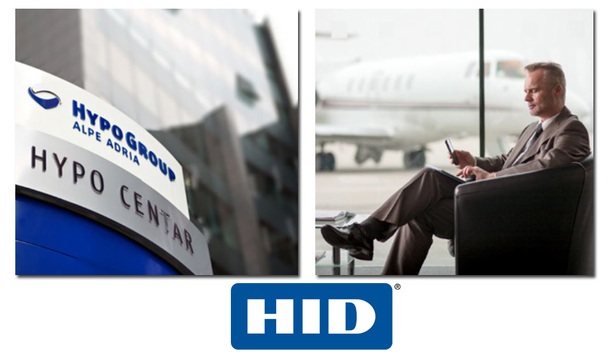 Hypo Alpe-Adria Bank Launches Mobile Banking Using HID Global Secure Solution
Hypo Alpe-Adria-Bank confidently relies on HID Global to secure new service offerings for customers Hypo Group Alpe Adria, headquartered in Klagenfurt, Austria, is a banking group with its core business in the Alps-Adriatic region. The group consists of individual entities in Slovenia, Croatia, Serbia, Bosnia-Herzegovina and Montenegro. Hypo Alpe-Adria-Bank in Croatia is the largest bank in the Hypo Group. Hypo Alpe-Adria-Bank ranks in the top five banks in Croatia that offers financial services to individuals, sole proprietors, and corporate entities. Currently, the bank's network comprises 74 branch offices and over 250 ATMs throughout Croatia. Since entering the Croatian market in 1994, Hypo Alpe–Adria-Bank has focused on being at the forefront of innovation and offers a broad range of products and services. Key Mobile Banking Criteria In order to address the growing sophisticated needs of banking customers in Croatia for 'anytime, anywhere' access, Hypo Alpe–Adria-Bank sought to expand its multi-channel banking services. The bank embarked on an initiative to launch a secure mobile banking offering, building on the success of its internet banking service that already differentiated it from the competitors. Key selection criteria included the following: An integrated multi-channel authentication platform for securing internet and mobile banking Flexible, future-proof framework for adding multi-layered authentication to respond to current and evolving online threats Convenient and innovative banking authentication solutions that could provide their customers with a seamless customer user experience Ease of deployment and administration Trusted brand that offers integrated versatile authentication and advanced fraud protection solutions The bank embarked on an initiative to launch a secure mobile banking offering HID Global Two-factor Authentication HID Global's solution was selected based on these stringent criteria and its long-standing relationship of over 10 years with Hypo Alpe-Adria-Bank in Croatia from the previous successful secure internet banking deployment. "HID Global is a trusted brand in the market and offers the best security solutions," said Mr. Alberto Skendrovi?, Executive Director Organization/IT with Hypo Alpe-Adria-Bank, in Croatia. Hypo Alpe-Adria-Bank implemented two-factor authentication for its innovative mobile banking solution. The bank's deployment of HID Global's ActivID® Authentication Appliance was critical for customers to have peace of mind in accessing banking services from anywhere, and from multiple devices. Moreover, it strengthened their multi-channel strategy by applying consistent security across multiple service channels thus adhering to common best practices for digital banking. The bank launched its mobile banking customer solution secured by HID Global's ActivID Mobile Soft Token SDK One-Time Password (OTP) functionality. This was embedded in Hypo Alpe-Adria-Bank's mobile banking application that supports different mobile operating systems - Android, Windows and iOS. As a result, Hypo Alpe-Adria-Bank was able to effectively offer a higher level of security to its customers HID Partnership With ComTrade HID Global worked with its local partner ComTrade to develop the mobile banking applications. Hypo Alpe-Adria-Bank exclusively uses HID Global's Identity Assurance solutions and they comprise the bank's de facto strong authentication platform. HID Global's solutions are integrated with the bank's internet and mobile banking platforms, delivered by ComTrade. HID Global partnered with ComTrade, a system integrator that has a long-standing relationship with the bank and is a regional expert in its field for designing and developing innovative banking solutions. "HID Global's Software Development Kit (SDK) facilitated the rapid launch of a secure mobile banking solution for the bank. This was thanks to the versatility of the ActivID Authentication Appliance that has a flexible integration framework," said Emir ?auševi?, Delivery Director Bosnia and Herzegovina with ComTrade Group. Retail And Corporate Internet Banking Solution For its retail and corporate internet banking solution, the bank developed a customized two-factor authentication method using HID Global's ActivID Appliance SDK. This enabled strong two-factor authentication (what you have) and a PIN (what you know). In addition, the SDK allowed the bank to design and manage an in-house centralized solution that included personalisation, initialization and maintenance solutions. As a result, Hypo Alpe-Adria-Bank was able to effectively offer a higher level of security to its customers without compromising on a convenient and seamless user experience when accessing their mobile and internet bank accounts. Most importantly, the bank was able to maintain their customers' trust and loyalty with this new mobile banking service. The bank was able tomaintain their customers'trust and loyalty with thisnew mobile banking service The bank was also able to demonstrate its ongoing commitment to customers by offering innovative applications to address their requirements for 'anywhere anytime' banking services. "HID Global's ActivID Authentication Appliance provided Hypo Alpe-Adria-Bank with a multi-layered, versatile authentication solution that was cost-effective," said Mr. Alberto Skendrovi?, Executive Director Organization/IT of Hypo Alpe-Adria-Bank, in Croatia. Unified Approach For Multi-Channel Banking The solution allowed Hypo Alpe-Adria-Bank to adopt a unified approach for multi-channel banking via an integrated authentication platform. This provided centralized management for credentials across a broad range of users and device types.It has also provided the path for implementing a risk-appropriate platform to address rising online malware threats. Moreover, as adoption of service channels such as mobile banking continually increase, HID Global's ActivID Authentication Appliance is expected to provide a significant return on investment (ROI) to the bank. Currently, Hypo Alpe-Adria-Bank has 75,000 internet banking users, including both retail and corporate customers, and an initial customer base of 25,000 retail customers using their new mobile banking service. Based on its continued successful relationship, Hypo Alpe-Adria-Bank confidently relies on HID Global to secure new service offerings for retail, corporate and mobile banking customers for small and medium-sized enterprises. "HID Global is a recognized brand and offers secure identity solutions to ensure our customers' trust in online and mobile banking. We do not see any authentication solution that can compete with HID Global," said Mr. Alberto Skendrovi?, Executive Director Organization/IT with Hypo Alpe-Adria-Bank, in Croatia.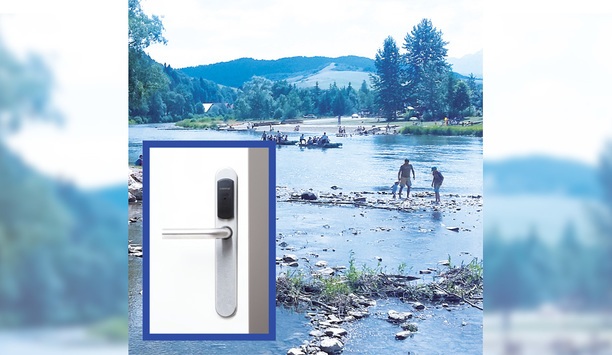 SMARTair™ Wireless Access Control Protects Tatra National Park Facilities
Park management needed an affordable solution to stop unauthorized use, and installed SMARTair™ At a Slovakian campsite in the Tatra National Park, unauthorized access was causing problems, including vandalism and its associated financial burden. Throughout the busy season, park campground facilities were being used frequently by day-trippers, when they were intended for registered campsite guests only. This heightened the risk of theft and damage, as well as increasing wear and tear. Secure Access To Private Facilities Park management organization TANAP turned to SMARTair™ to secure the designated facilities. They sought an affordable solution to stop unauthorized use, and installed SMARTair™ wireless access control, with offline escutcheons and 350 wristband credentials supplied. Now, as guests check in, they receive a wristband which provides secured access to the private campsite facilities. SMARTair™ escutcheons are wireless and battery-powered, so there was no complicated, expensive and intrusive cabling required during installation. SMARTair™ is ideal for retrofitting an existing structure like a campsite toilet block: installers simply replaced the standard door's old mechanical lock with a SMARTair™ device, and connected it to the SMARTair™ software. There was no major upheaval or disruption to the site's day-to-day running. SMARTair™ has enabled TANAP to restrict access to registered users only. As guests come and go every day, access permissions for the wristbands are easily managed using the simple, intuitive SMARTair™ admin software. If a visitor loses their wristband — or one is stolen — it's easy to delete its access authorization using the admin system. "This is an ideal smart solution. Its simplicity, yet versatile functionality, make it easy to manage" Eliminating Unauthorized Campsite Use The installation at the Tatra National Park campground works via update-on-card, which is perfect in settings with medium to high user traffic. Wall updaters provide a link between the doors and the software, and access rights can be updated via user cards. The result has been the elimination of unauthorized campsite use. "This is an ideal smart solution. Its simplicity, yet versatile functionality, make it easy to manage," says Savel Lubomir, Facility Manager at Tatra National Park. "SMARTair™ will help us reduce damage and wear-and-tear on the facilities, which can directly impact costs and the use of our resources." And now, campsite guests can access the Tatra National Park facilities whenever they want, without needing to locate staff or wait around for someone to arrive with an old-fashioned key. For more information about SMARTair™ visit: www.tesa.es/discoverwireless.