Yossi Zekri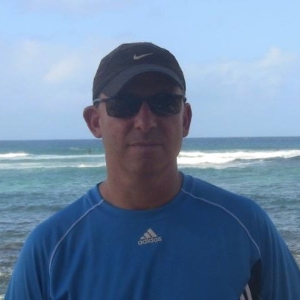 Yossi Zekri
Yossi Zekri is the CEO of Acuant Inc. Having completed his Masters in Business Administration from UC Irvine, he has over two decades of experience in the field of management. In the past he has been associated with Industrial Parts Depot, Storm Industries, and Interprise Software Solutions.
News mentions
Acuant, a foremost global provider of identity verification solutions, announced that the Federal Risk and Authorization Management Program (FedRAMP) has prioritized the AssureID™ Connect SaaS, Ozone® eMRTD Authentication SaaS, and Facial Recognition System, FaceID Government SaaS including Passive Liveness (COFRS) for a Moderate Provisional Authority to Operate (P-ATO) by the Joint Authorization Board (JAB). AI-powered identity platform Acuant's AI-powered Trusted Identity Platform provides best-in-class identity verification and AML/KYC compliance via one API. Based on Acuant's high level of federal government demand for identity proofing services and the quality of its business case, Acuant's COFRS was prioritized for assessment based on a decision made by the JAB Technical Representatives and approved by the General Services Administration's (GSA) Office of General Counsel. Joint Authorization Board (JAB) The JAB is the primary governance and decision-making body for FedRAMP and is comprised of the Chief Information Officers (CIOs) from the Department of Homeland Security (DHS), the GSA, and the Department of Defense (DOD). Identity proofing services The demand was driven primarily by Acuant's work with GSA and its Login.gov customers providing the core identity proofing services that are offered by Login.gov to its customer agencies, including Document Authentication, ePassport Passive Authentication, and Facial Recognition Matching (FRM) with Presentation Attack Detection. This achievement exemplifies the level of excellence that Acuant strives for in all we do" Data protection and security operations The solution meets the Office of Management and Budget (OMB) mandated requirements for data protection and security operations of cloud services, a critical requirement for every Federal agency that wants to employ hosted cloud services. The FedRAMP authorization establishes that the Cloud Service Provider (CSP) has implemented the security controls required to mitigate the security risks that are inherent in the use of cloud services, to the degree necessary for the management of the risk associated with the system accessing the service. Achievement "This achievement exemplifies the level of excellence that Acuant strives for in all we do," said Acuant President and CEO Yossi Zekri. "We have been working in the government sector for many years, it was ideal for us to pursue this very prestigious level of certification and we look forward to completing the process."
Acuant, a global provider of identity verification, announced that Acuant FaceID provides facial recognition with liveness detection technology that has been awarded PAD Level 1 and Level 2 compliance by iBeta, an independent third-party tester, in accordance with the ISO/IEC 30107-3 standards. Acuant FaceID now offers biometric facial recognition match with liveness tests that are iBeta PAD Level 2 compliant using anti-spoofing technology as part of its suite of tools for identity verification helping combat fraudsters and sophisticated synthetic identity fraud. iBeta presentation attack detection (PAD) level 2 compliance means our solutions have been proven to prevent attacks from printed images/photos, masks, dolls, static images, recorded video or synthetic video, including deepfakes, from passing the liveness check. Combat synthetic fraud Acuant is seeing demand across all industries to simplify and highly secure new account onboarding Acuant biometric facial recognition is now iBeta PAD Level 1 and 2 compliant to combat synthetic fraud. Acuant is in a very elite and finite group that offers fast, low friction solutions that have met PAD level 1 and 2 compliance. With the rise of biometric authentication adoption and the need to replace passwords, knowledge based authentication (KBA) and SMS-based two-factor authentication with more secure alternatives, and the fact that COVID is driving remote and touchless security options, Acuant is seeing demand across all industries to simplify and highly secure new account onboarding, streamline KYC/AML compliance and fight fraud on a global scale. Acuant AssureID Acuant has offered biometric facial recognition match since 2016 and offers a seamless workflow for capturing a government-issued ID, authenticating it, then binding that ID to a real person via a selfie in seconds. Utilising the authenticated ID as a trust anchor, users and companies alike have a seamless way to onboard/sign -up and re-use identities for subsequent transactions, logins and authentication. Acuant's AssureID™ has been providing best-in-class document authentication for more than 20 years. AssureID runs more than 50 forensic tests on a government issued IDs and provides results in seconds. FaceID used with AssureID ensures the user is physically present , bound to the identity document and has a proven identity from a government issued identity document. Acuant FaceID Acuant FaceID Standard is designed for businesses seeking fast and accurate results Acuant FaceID has three classes to cater to every industry and use case. In all workflows, the identity document is compared with the document presenter by matching the face biometrics of a selfie to the face image on the ID and authenticating that match as well as performing a liveness check to insure that consumer is the one who is present. Acuant FaceID Standard is designed for businesses seeking fast and accurate results when convenience and user experience come first. Biometric facial recognition match with optional liveness detection: Blink Test or Advanced Passive Liveness Test. Acuant FaceID Government is designed for regulated industries and governments seeking compliance and security and uses a NIST tested algorithm for biometric facial recognition match and has an optional Advanced Passive Liveness Test. Liveness detection Acuant FaceID Enhanced is designed for high risk environments, those seeking the utmost certainty and fraud prevention and engages high performance facial recognition matching paired with server based enhanced liveness detection to establish genuine presence. Enhanced also provides the ability for replay detection where a similar face presented in quick velocity triggers an alert to possible fraudulent activity. "At Acuant we pride ourselves on being on the forefront of digital identity. Facial recognition technology is no exception," said Yossi Zekri, President and CEO of Acuant. "We will always offer our partners and clients best of breed solutions to keep up with the growing sophistication of both fraudsters and customers. Our goal is to fight fraud while keeping businesses thriving with happy, trusted customers."
Acuant, a global provider of identity verification solutions, announced a partnership with iDentyTech solutions, a provider of intuitive identity management hardware and software platforms. Under the agreement, Acuant will be the provider of document validation for the iDentyTech IDT platform. "Acuant's partnership with iDentyTech allows our customers to use kiosks such as IDT Virtual Guard Tower for capturing identity documents and validating visitors on-site," said Ephram Yeashoua, CEO of iDentytech. "With our Unified Management Platform, combining multi layers of automated identification technologies, a single guard can manage several entry points into a property or facility, ensuring only authorized people are allowed to enter. As a result, Security administrators can better secure their facilities with a great ROI whilst reducing criminal activity."With AssureID integrated into iDentyTech solutions, customers can easily manage their facility's physical security AssureID For Biometric Authentication Acuant is trusted around the world to help commercial organizations and government facilities improve and protect their business operations. Its solutions provide critical security, streamline workflows and protect against identity theft and fraud. Acuant's AssureID patented technology extracts biometric and alphanumeric data contained in an identity document to authenticate it by applying more than 50 forensic document-specific tests and utilizing the industry's largest document library, supporting over 196 countries. "With AssureID integrated into iDentyTech solutions, customers can easily manage their facility's physical security and authenticate IDs," said Yossi Zekri, CEO of Acuant. "We are excited to partner with iDentyTech to make controlling a site easy and more secure."
Experts sections